Keen birdwatcher Bulau has a knack for spotting things that would rather remain unspotted. Five seconds before sprinting grenadiers stiffen into statues and flying lead pauses in mid-air, the sergeant by the railway bridge binoculars a British AT gun artfully – but not artfully enough – wreathed in foliage between the monastery and cafe. The 6-pounder's position and barrel alignment give it a guilty air. If it isn't the piece that plugged the halftrack in turn 7, I'll eat my GM's homburg.
(Brinkmann's Bridge is an open-to-all game of Combat Mission: Battle for Normandy in which the commenter-controlled Axis forces are out to recapture a Dutch canal spanner recently snatched by Red Devils. Each turn covers one minute of WeGo action. For a scenario outline, click here).
Turn 11's losers: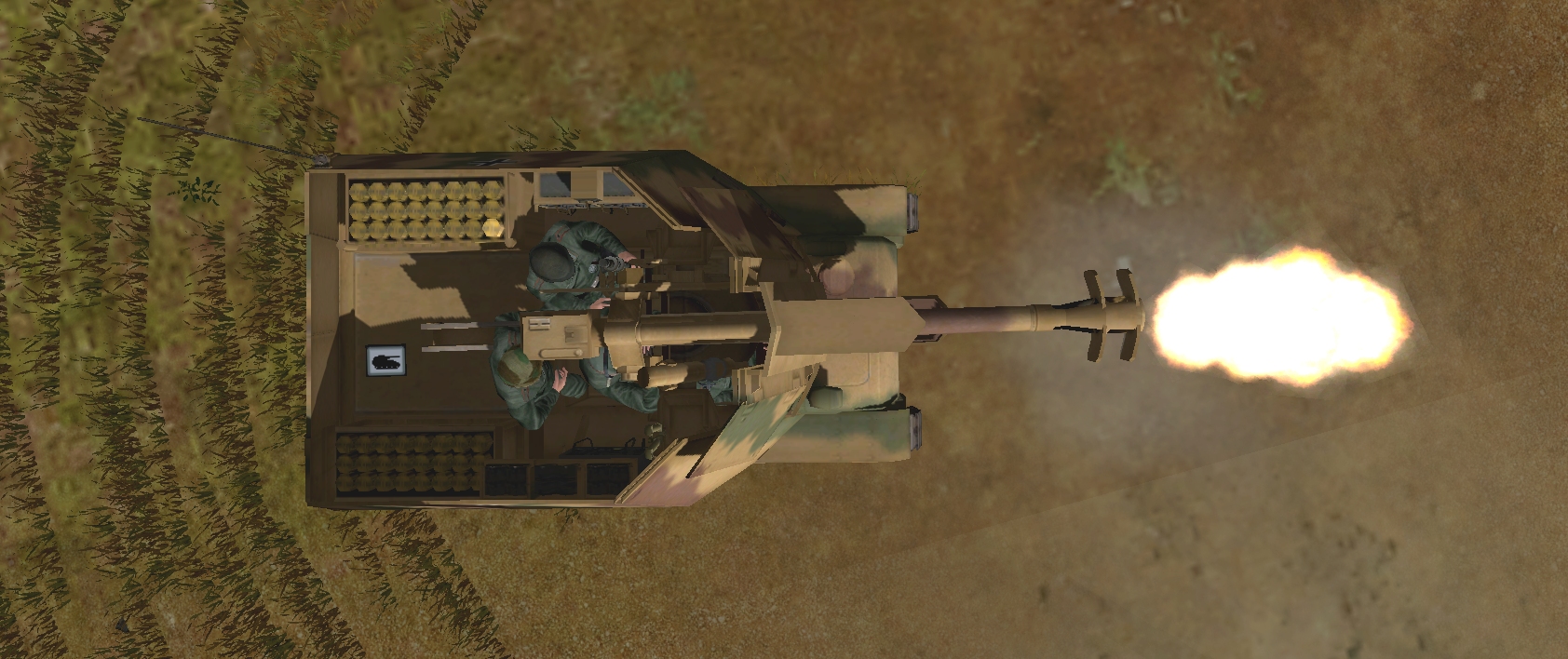 1) The jeep on the receiving end of this 105mm emission.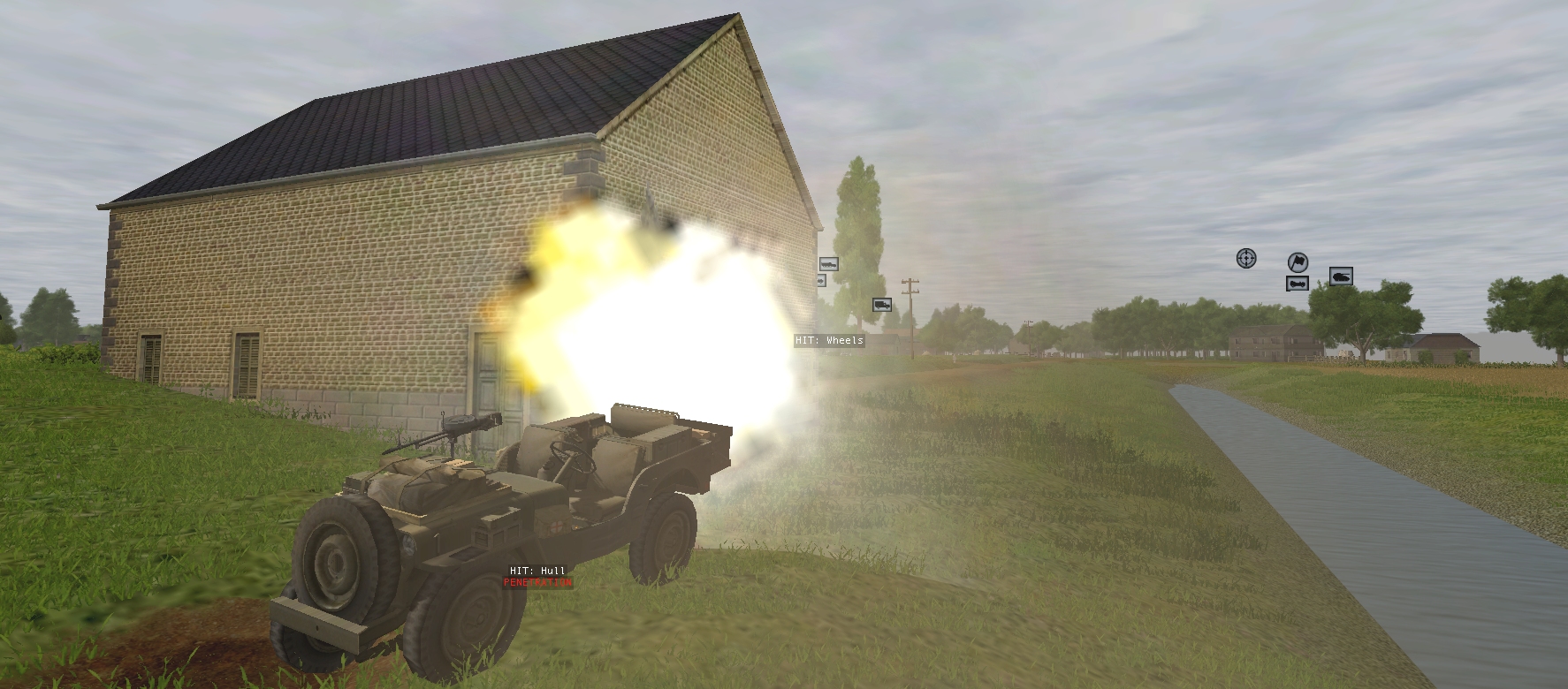 Clobbered on its way to the canal bank, the British 4WD starts the turn in grid square red o8 and ends it in squares red p6, red q6, red o7, red p7, red q7, red r7, red q8, and red r8.
2) The three scouts west of the monastery.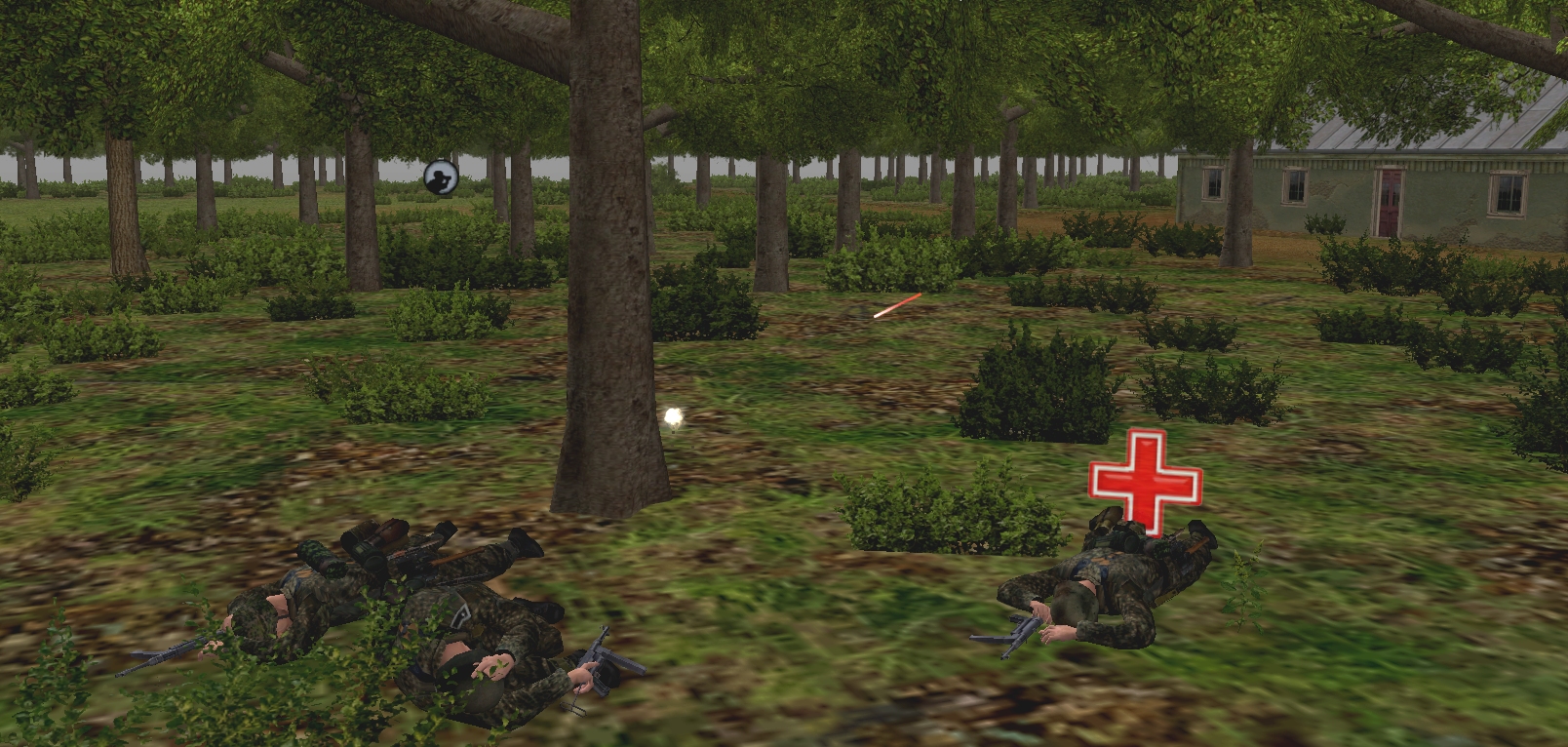 Midway through the turn our three pumphouse-fixated pathfinders find themselves under fierce small arms fire from the SW. Caught unawares by unnoticed foes, they quickly suffer two casualties.
Turn 11's jammy dodger?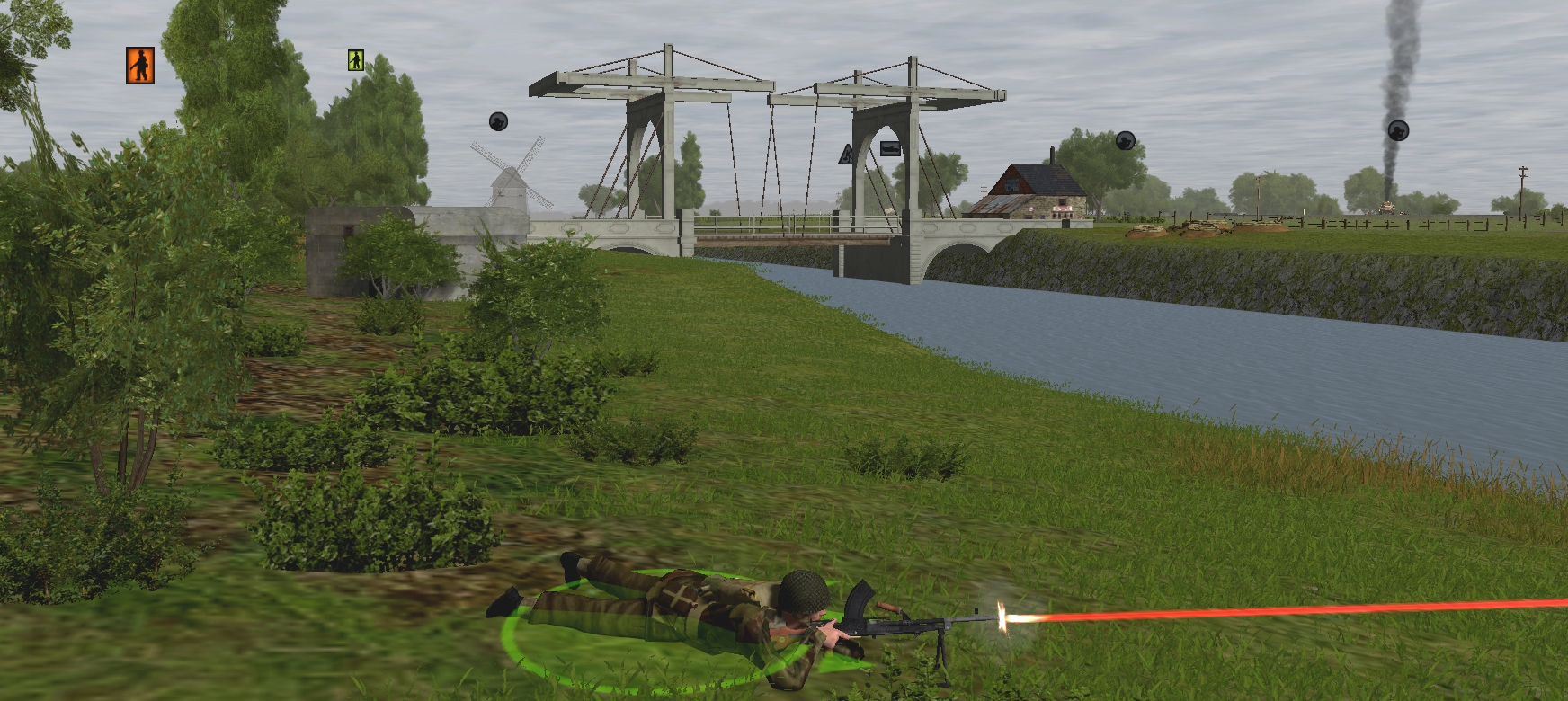 This Bren gunner. He's bracketed by 50mm mortar bombs fired from the railway, yet stubbornly refuses to bleed or cower.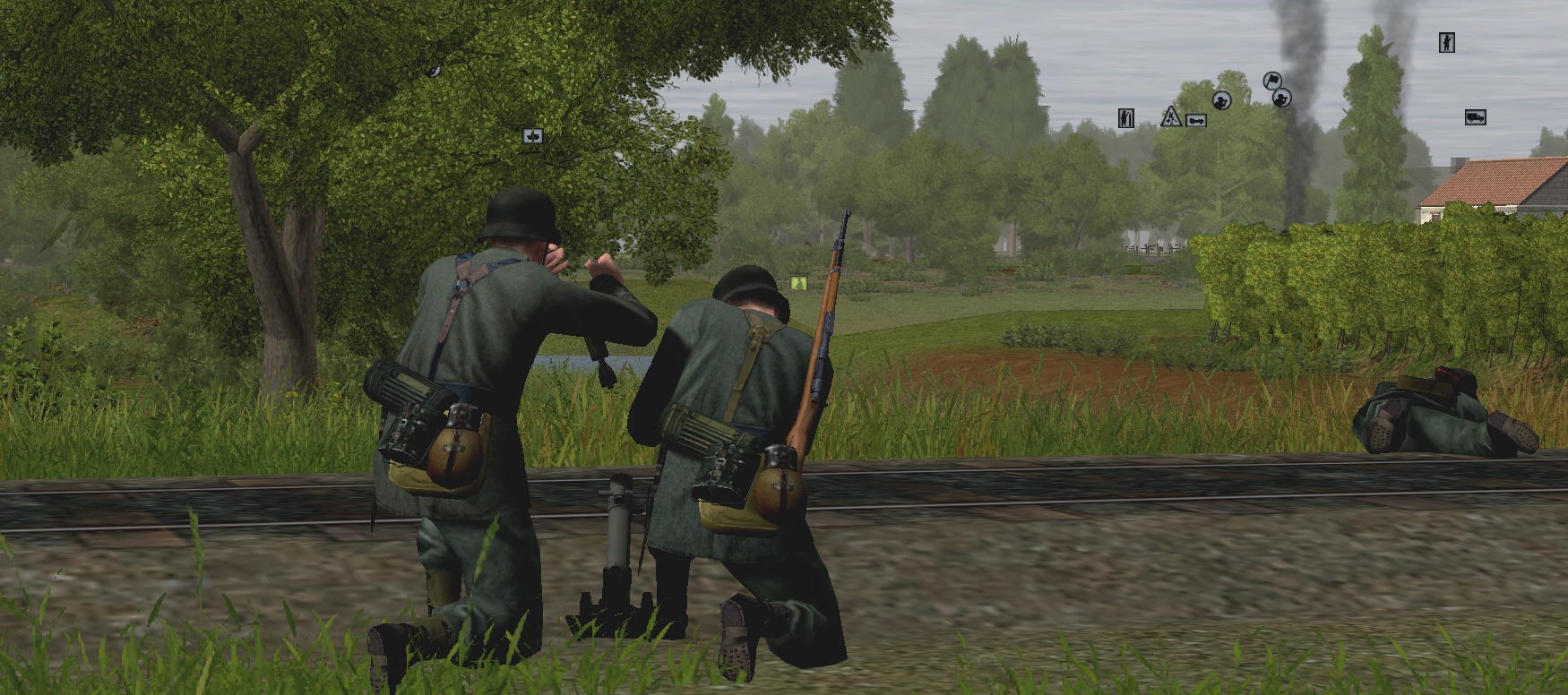 The situation at the start of turn 12: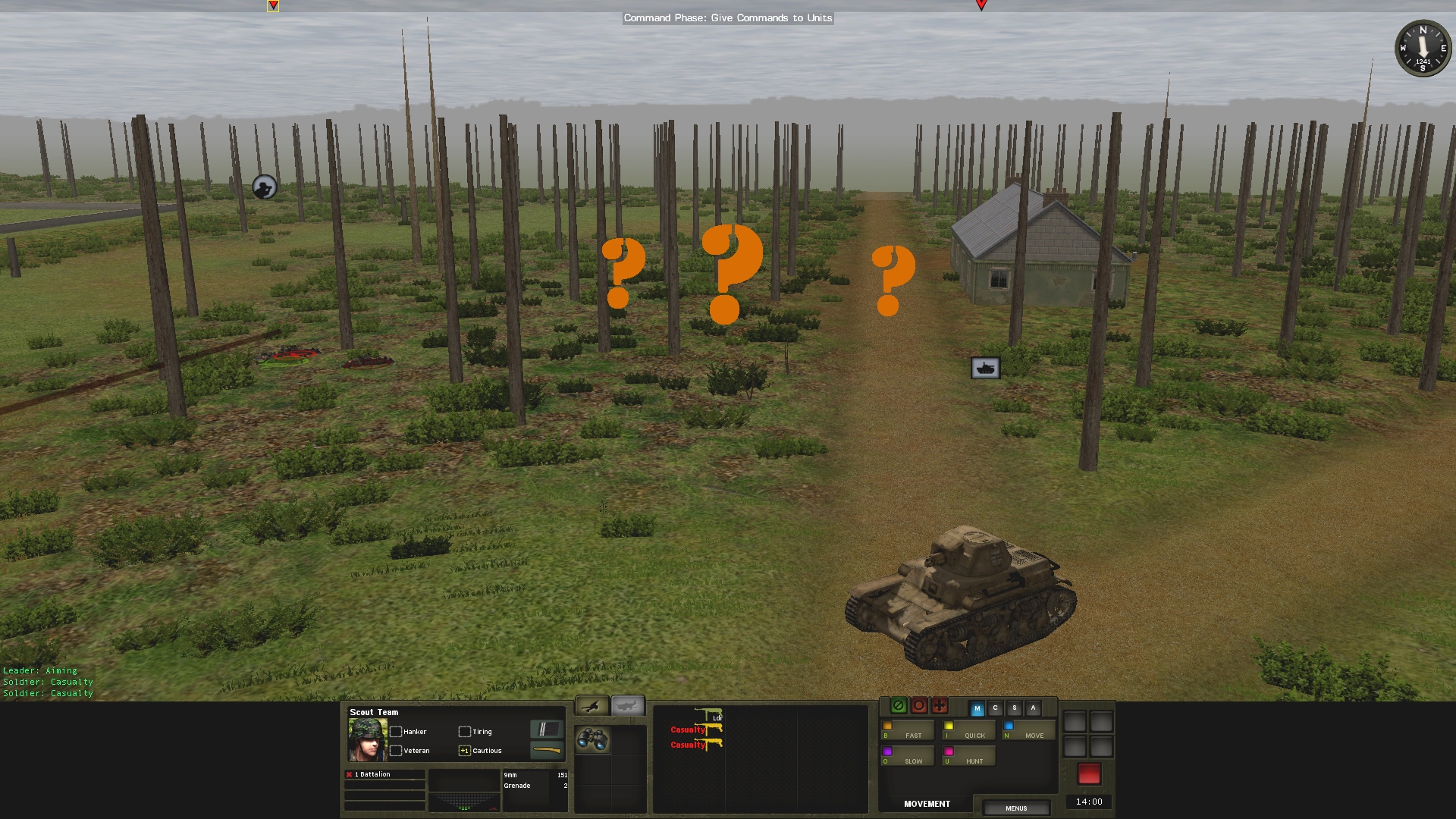 The surviving scout and, potentially, the Pz 35R are in trouble in the SW.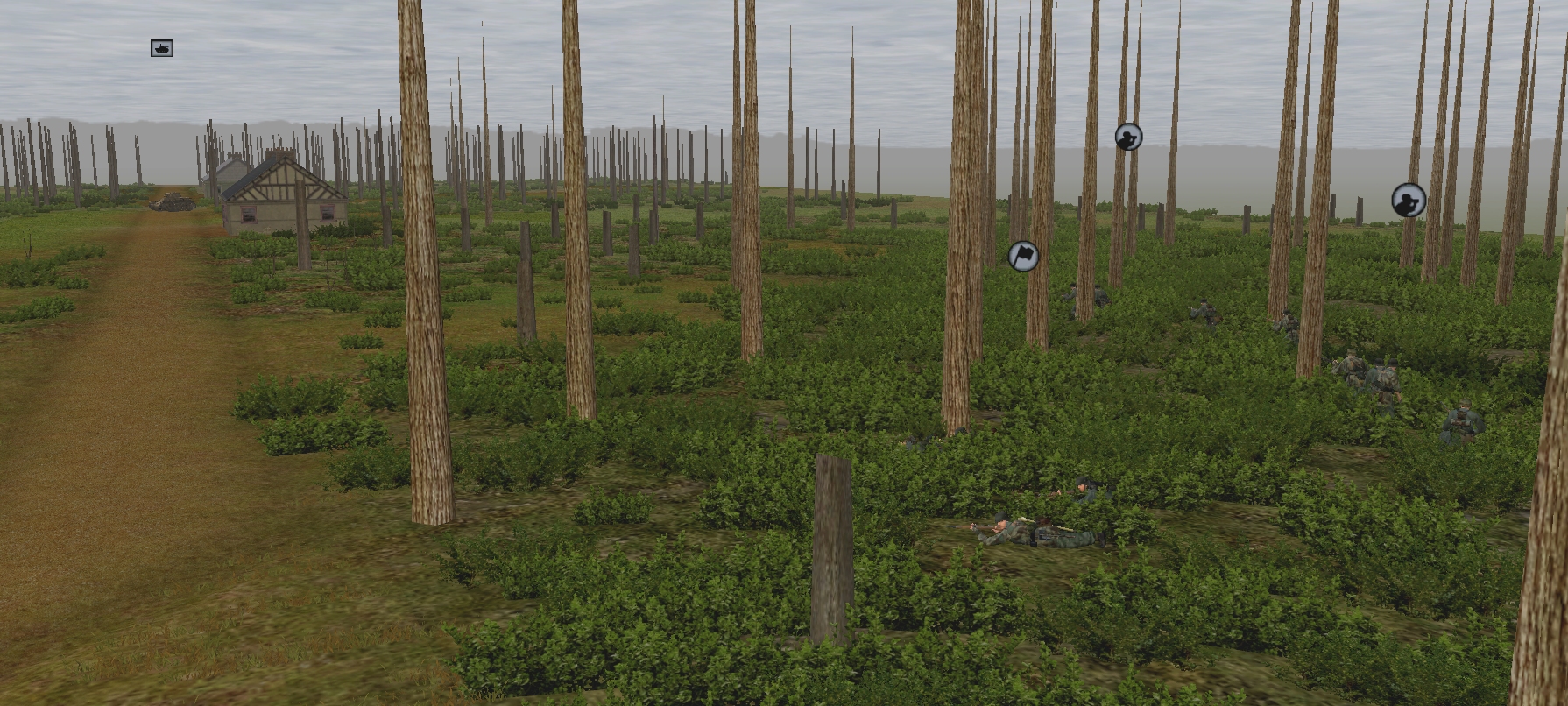 6 squad may be able to assist. Split into two teams, they are currently in the conifer plantation, heading in the direction of our tank. Stationary nearby, aspiring mortar spotters, Lehrer's HQ, will need to crawl a little further in order to establish LoS to the monastery.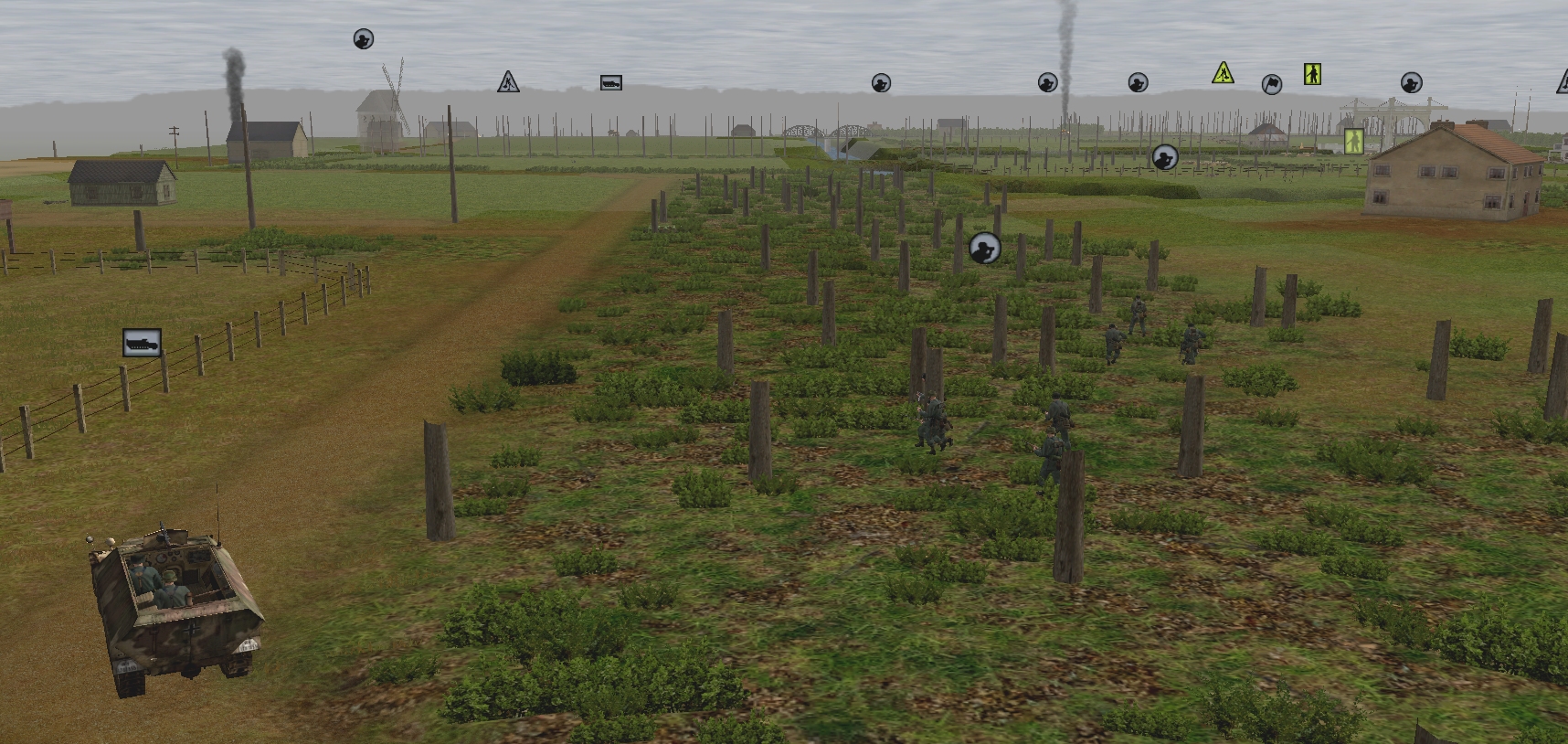 With a watchful HT on their left, the two halves of 5 squad are investigating the finger of woodland behind the pumphouse. One pinned Sten gunner is all that remains of the British unit on the other side of the building.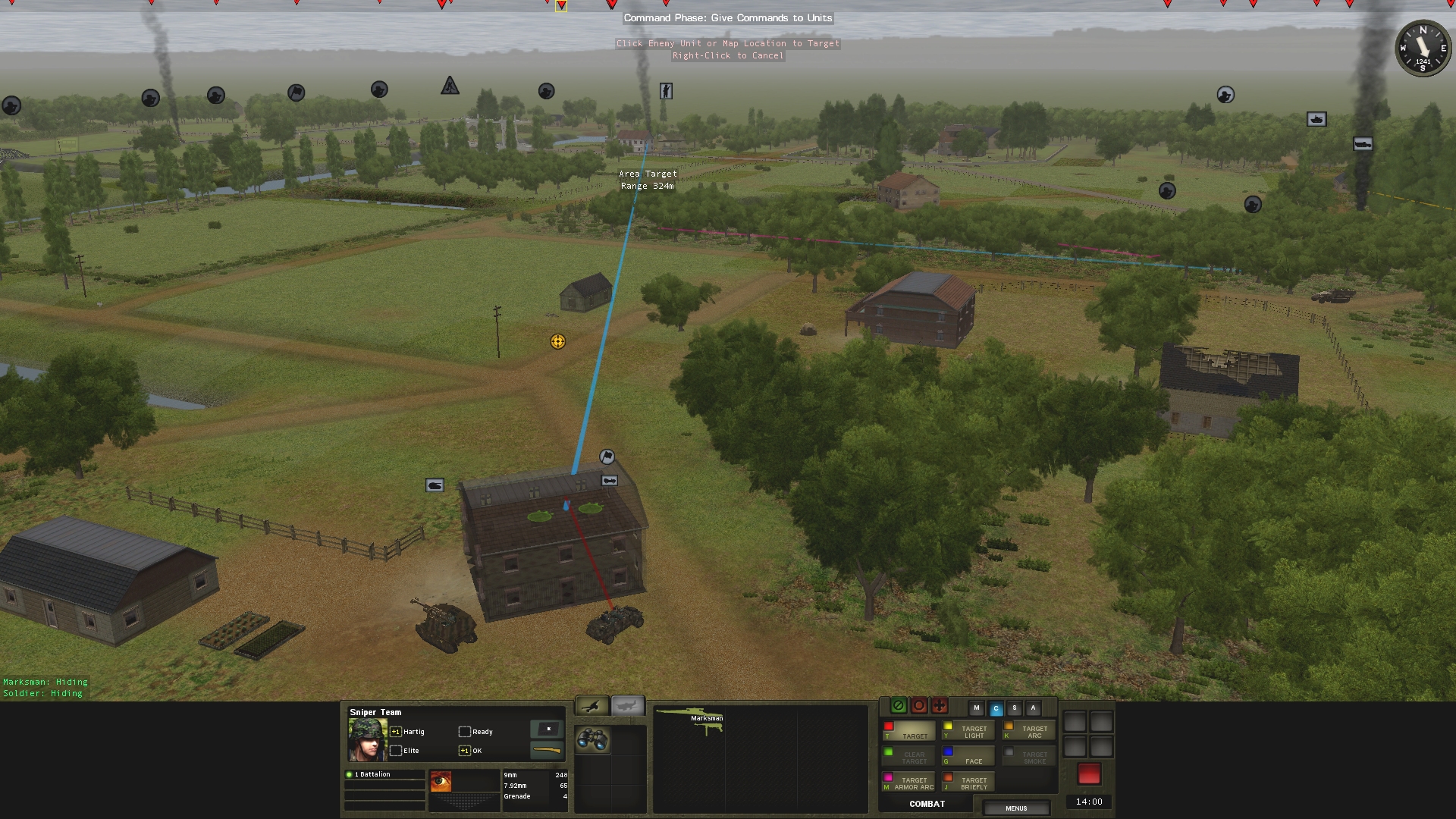 From their new position on the upper floor of the abode at black v4, the newly arrived sniper team can see the white balconied house by the bridge, but trees block their view of the monastery and pumphouse.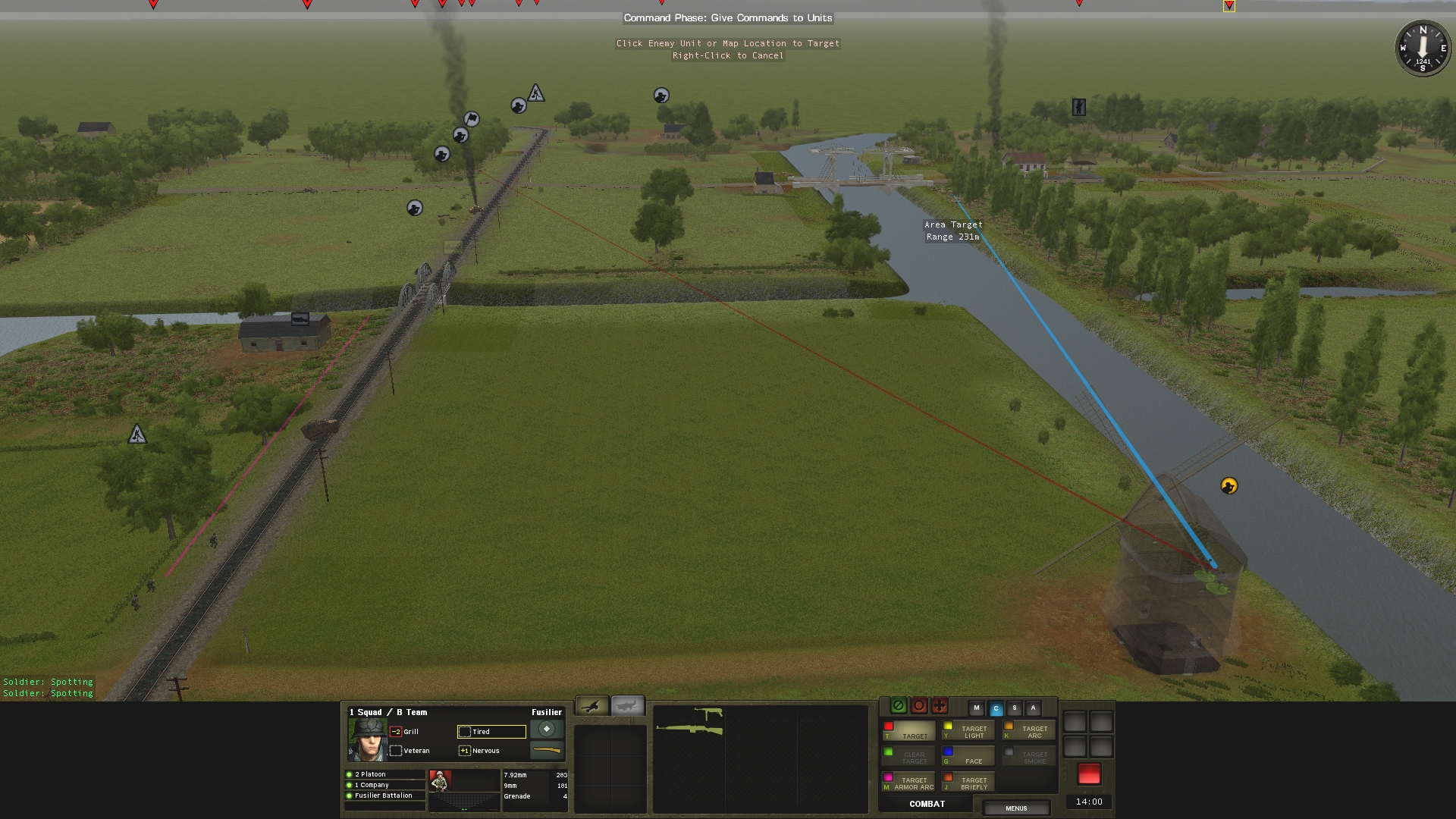 Apart from Hirsch's team (about to burst into the cottage at blue d55), Wilberg (crawling onto the tracks at blue k47) the NE mortar team (hunting southward towards the rail bridge), there's no movement east of the canal. Ensconced in the windmill Grill's scouts enjoy commanding views of the canal bridge and its eastern approaches, but can see very little of the western portion of the map.