If you're a wounded British paratrooper bravely battling to keep the Germans from crossing a railway line in THC's first play-by-comment CM game, the scene above is the very last thing you want to see in front of you. In Turn 8 the players make progress at the embankment, but that progress comes at a price.
(Brinkmann's Bridge is an open-to-all game of Combat Mission: Battle for Normandy in which the commenter-controlled Axis forces are out to recapture a Dutch canal spanner recently snatched by Red Devils. Each turn covers one minute of WeGo action. For a scenario outline, click here).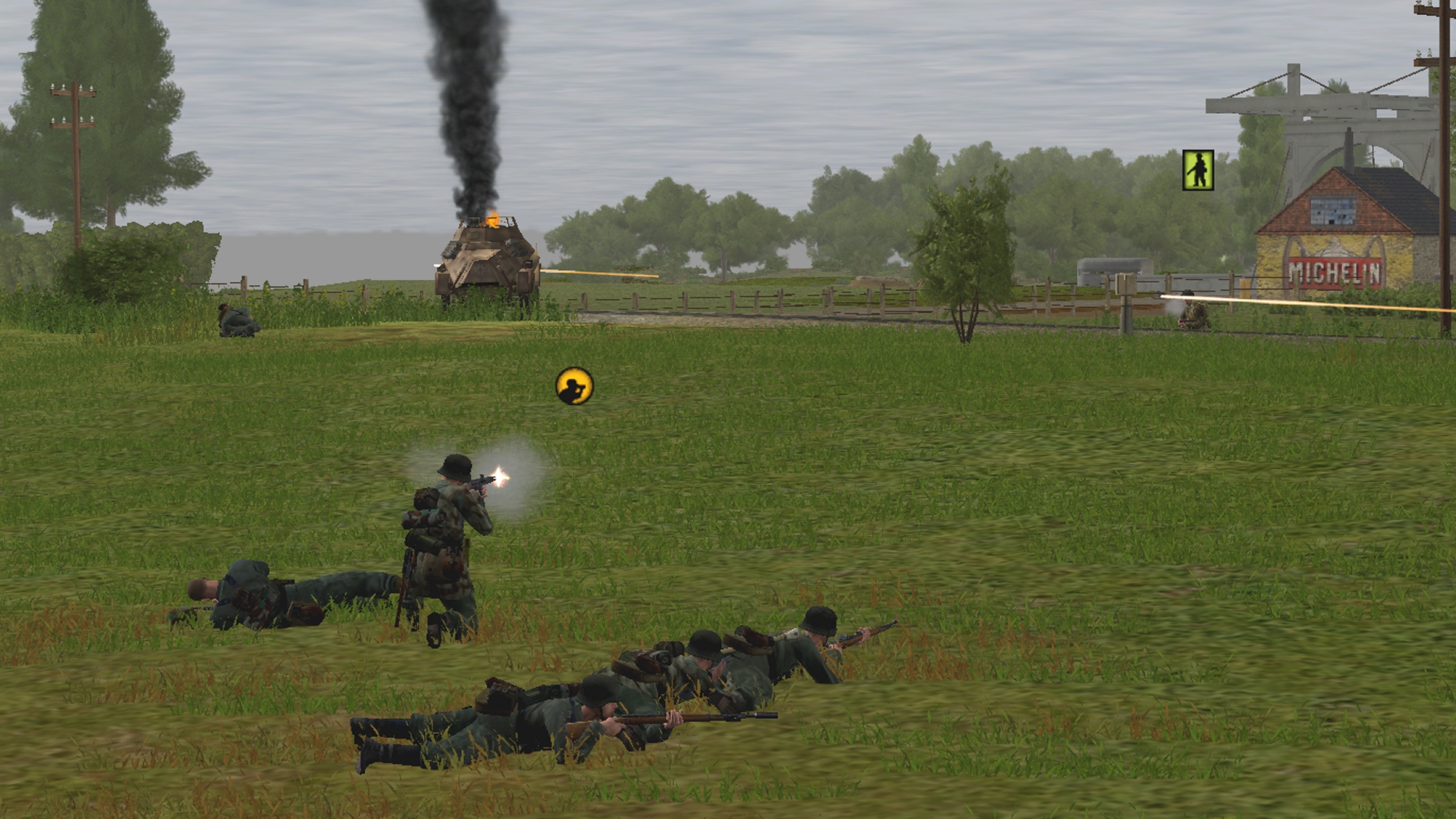 Imperious Mars decides Meister's war will end in grid square blue o29. A brace of bullets from a blood-spattered Sten, drops Squad 2's leader as he squints down the barrel of his MP 40 waiting for another glimpse of netted HSAT.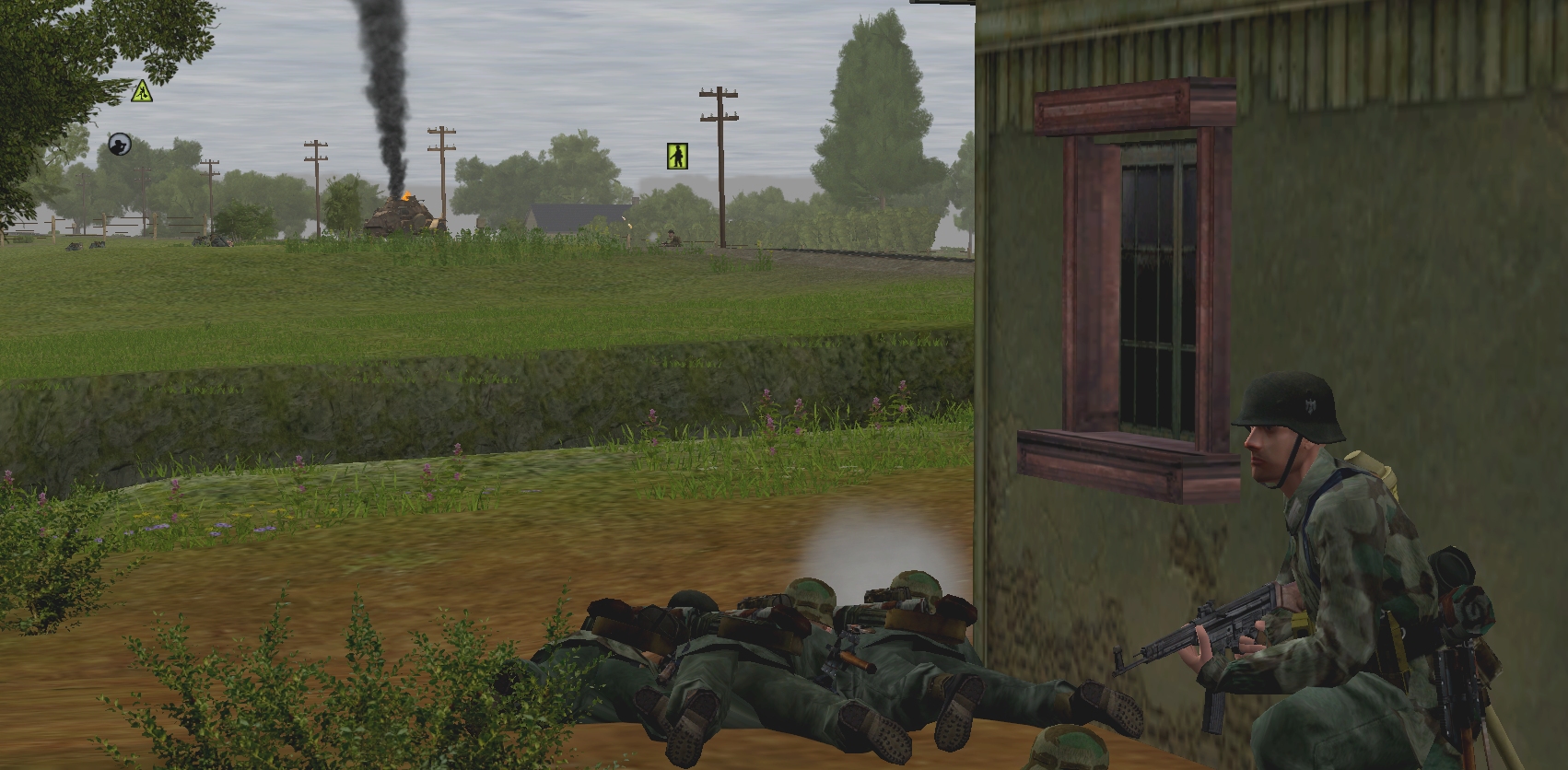 It makes no difference to the felled fusilier that his death is, in sporting parlance, "against the run of play", or that the British submachine gunner responsible is cut down seconds later by an MG 42 emission originating at the green house by the railway bridge.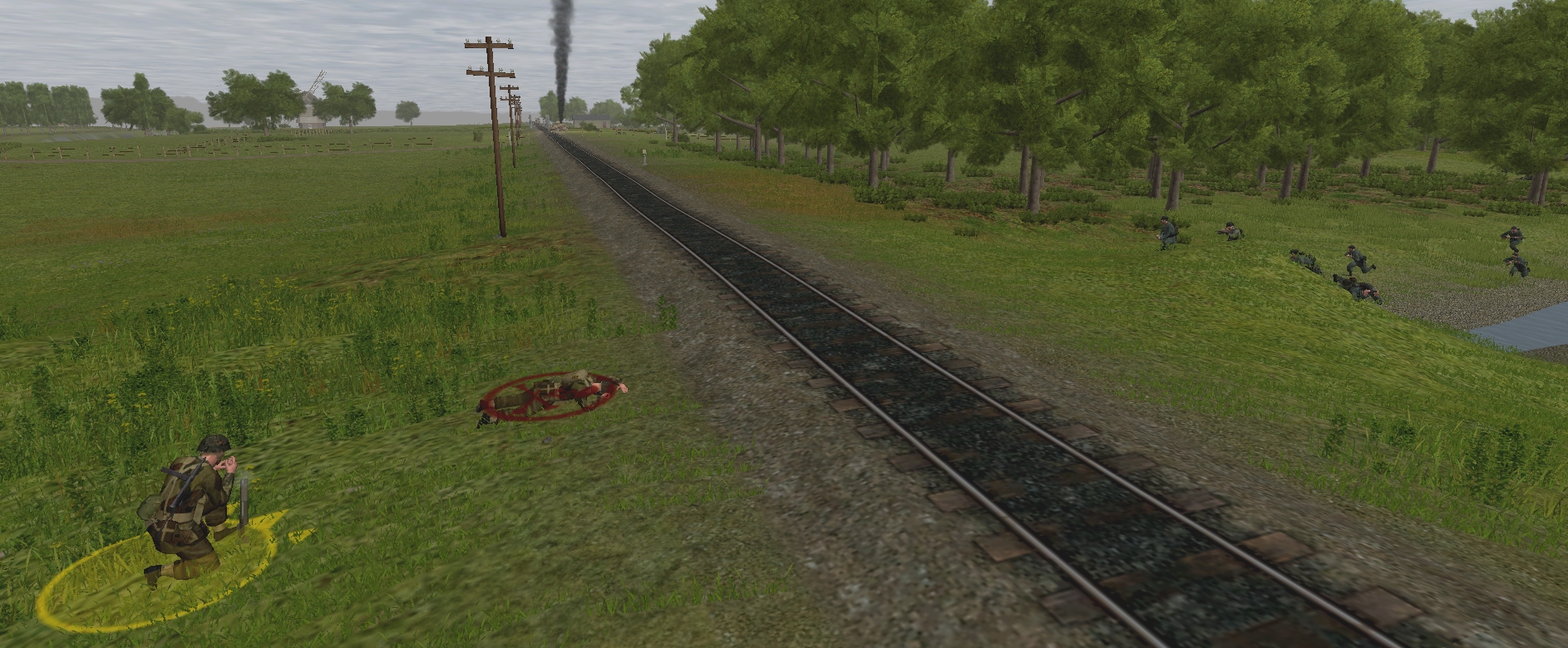 If I dished out Man of the Turn awards, Turn 8's would have to go to the wounded Red Beret pictured above.
During the sixty, he weathers rifle, LMG, and SMG fire, continuing to use his two-inch mortar against the foes near the armoured car…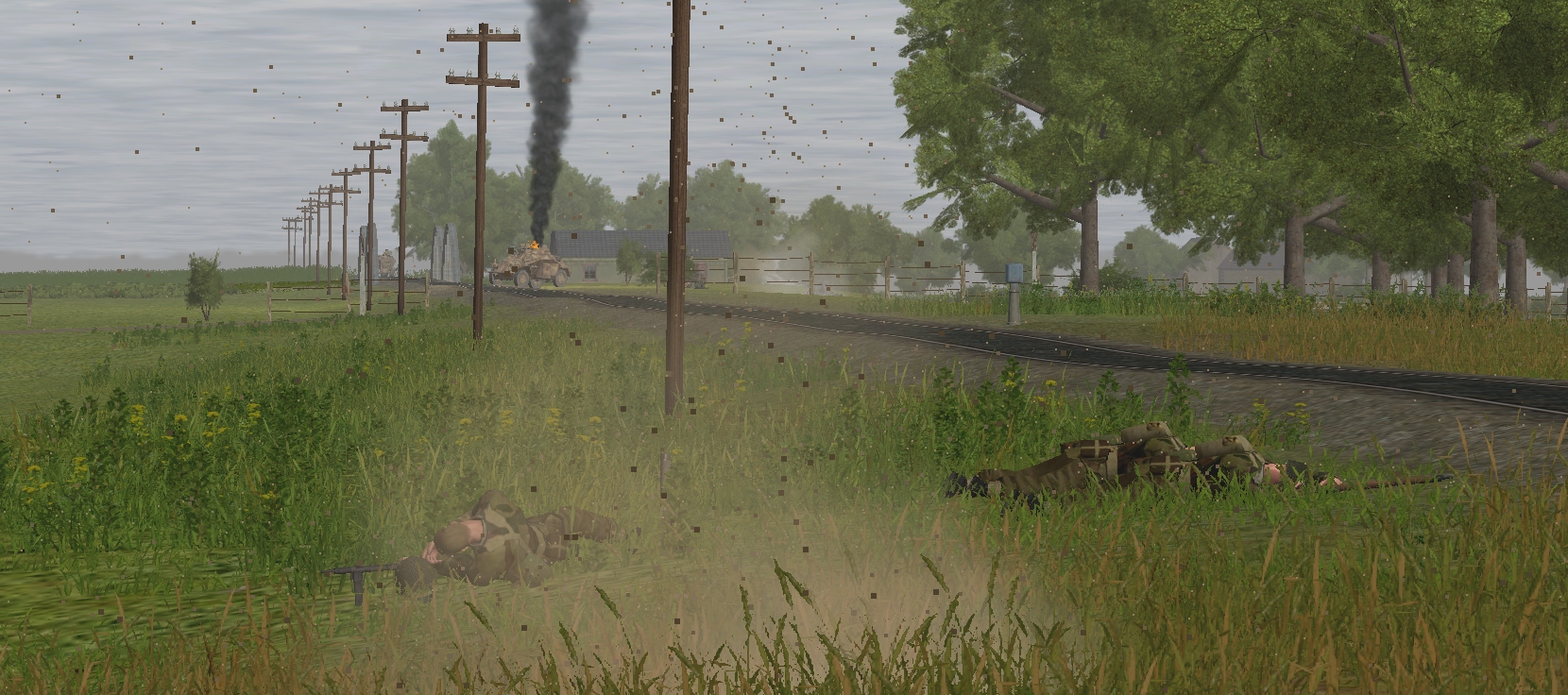 …until, in the final seconds of the turn, the blast from a stick grenade sends him rolling down the bank into the reeds.
When the clock stops…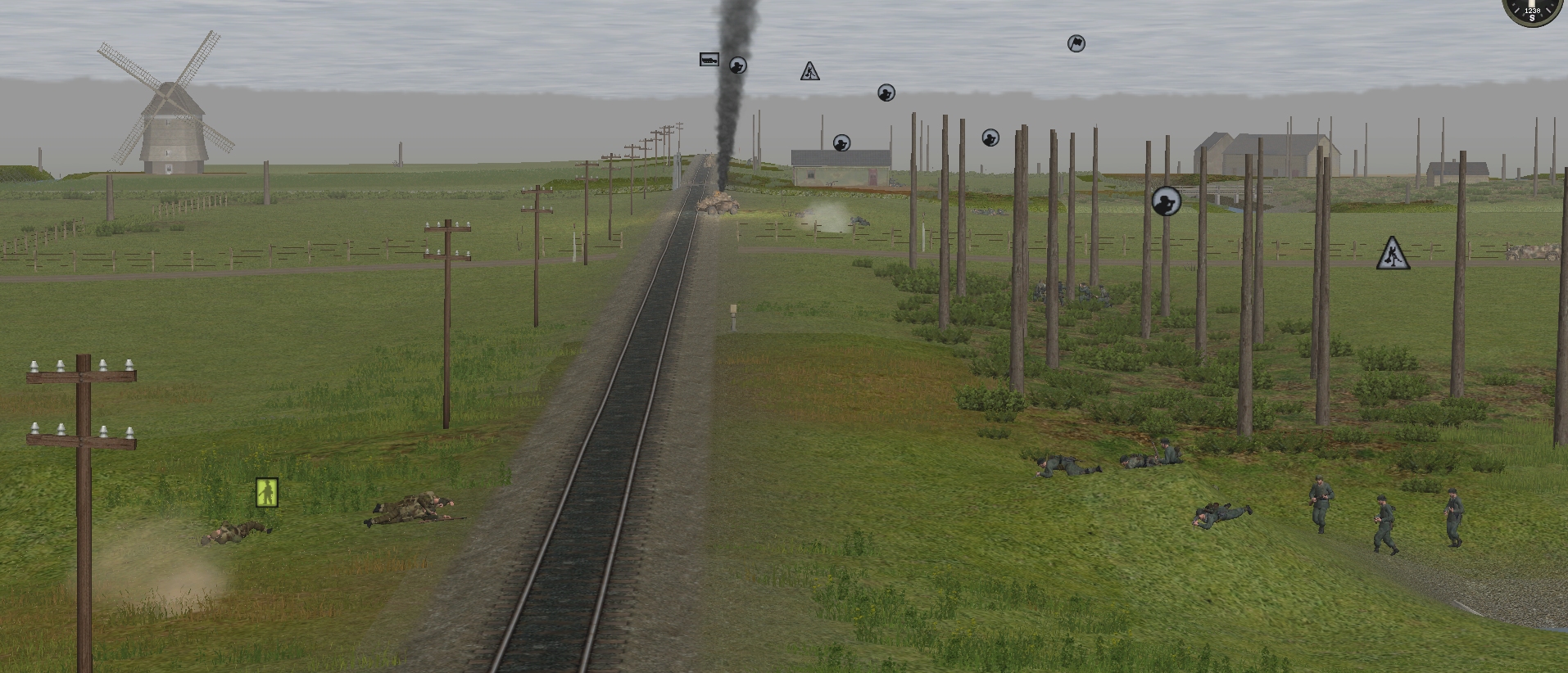 The two British units on the embankment appear to have been neutralised.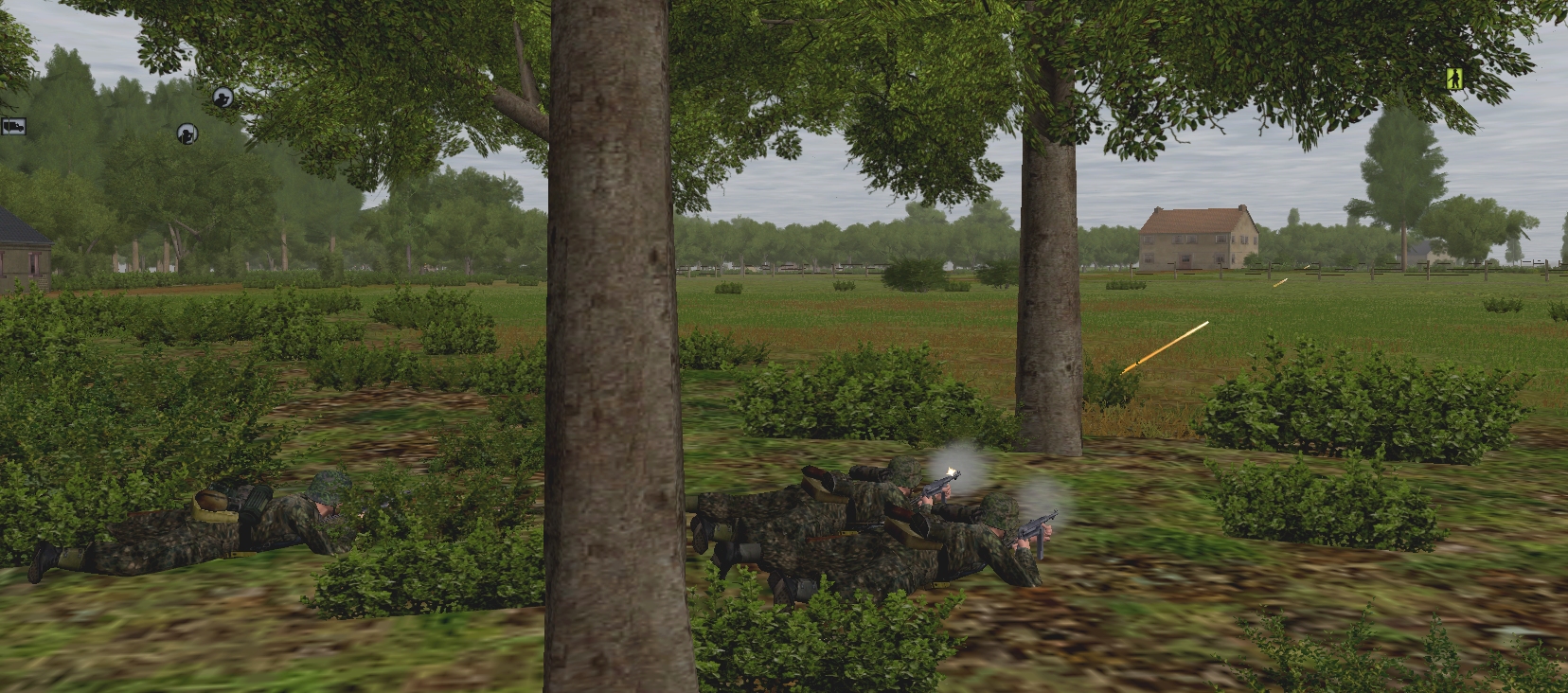 Our three scouts near the buttoned Panzer 35(t) are pinned after a brief firefight with the same pumphouse party that softened up the unlucky SPW 251/1 in Turn 7. The pinners look to consist of two riflemen and two Sten toters.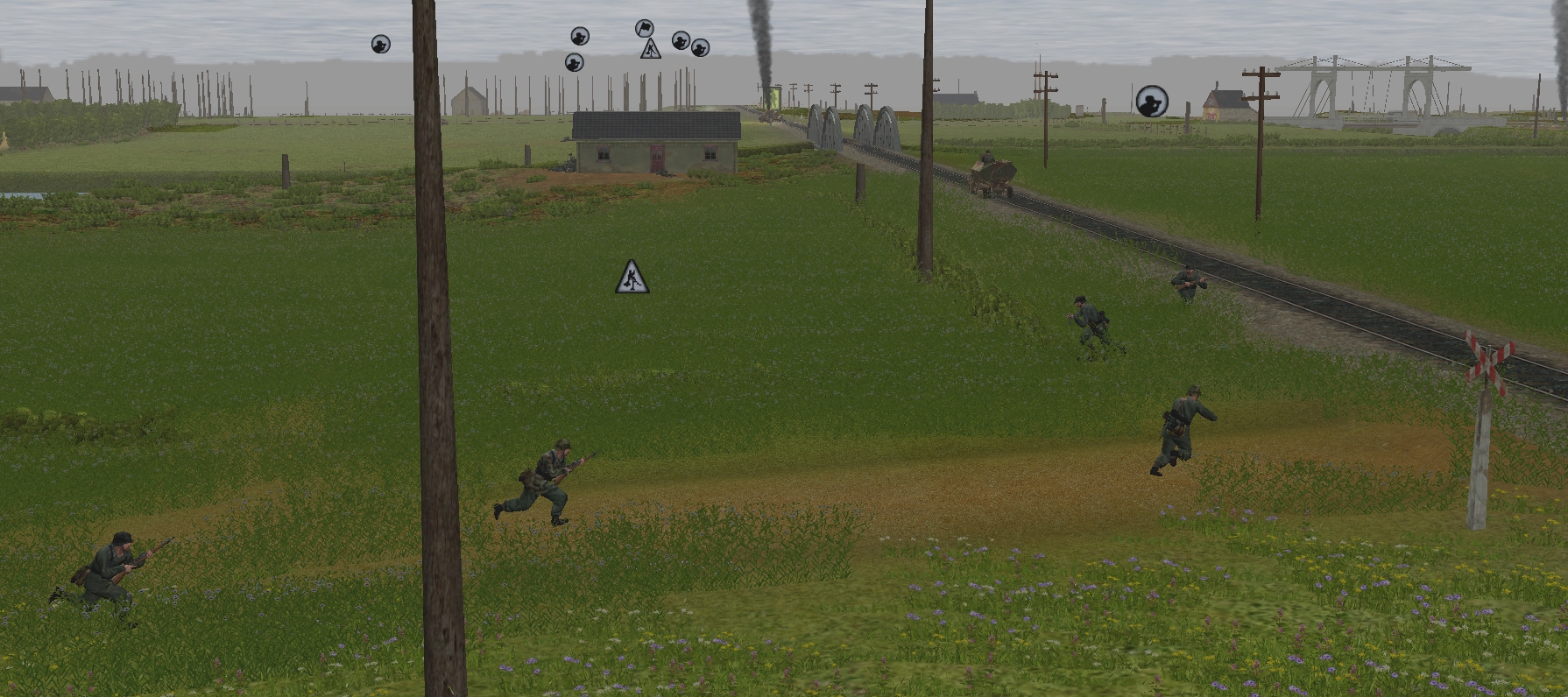 Bulau's scouts and the NE mortar team are both a stone's throw from the windmill crossing.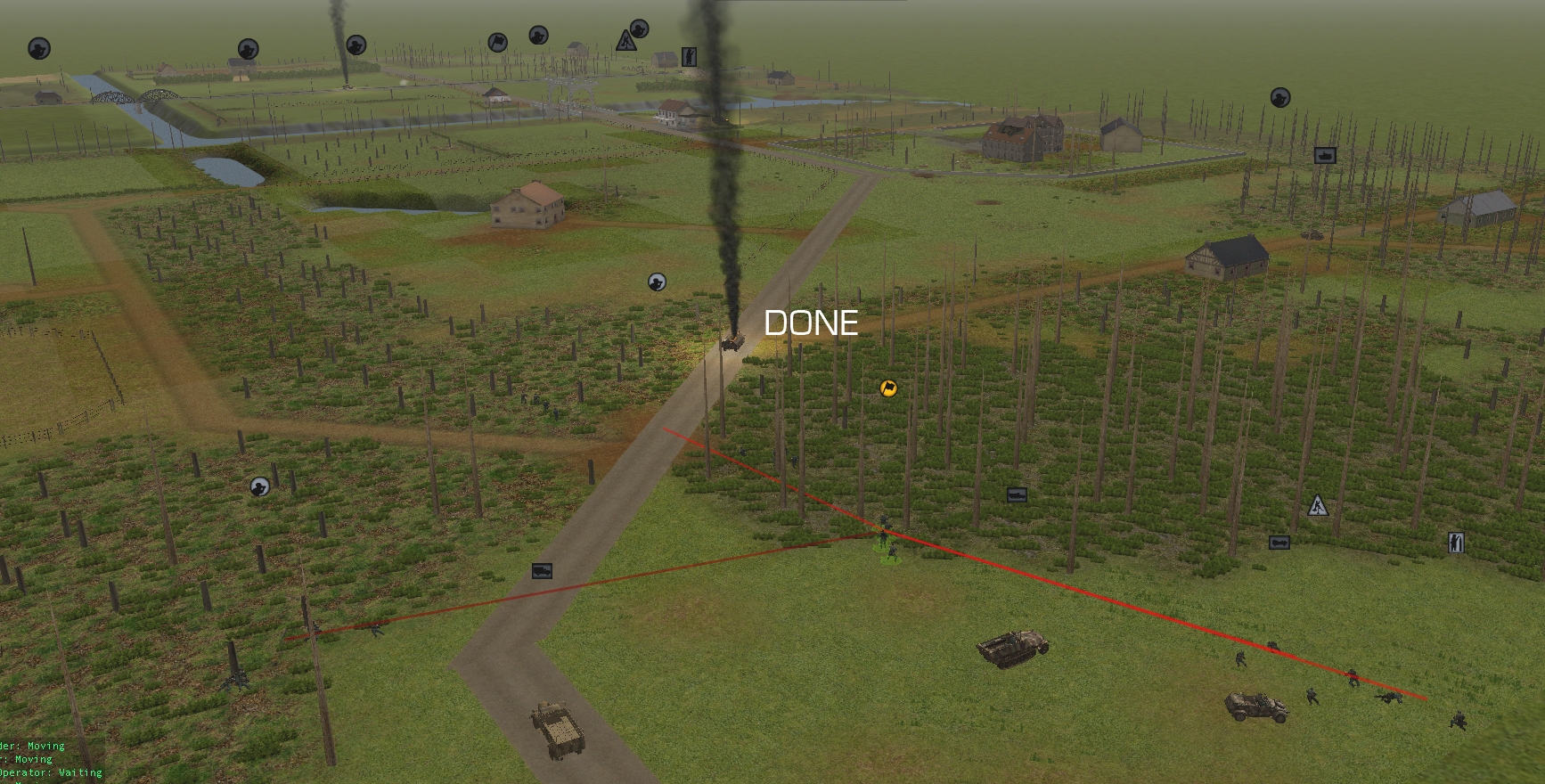 The field behind the conifer plantation is a hive of activity. As the HQ team heads for the spruce straw, the medium mortar, with ammo carriers in attendance, sets up. Moving eastward, half of Squad 6 (Deych) has crossed the road near the badger cadaver, half has yet to cross.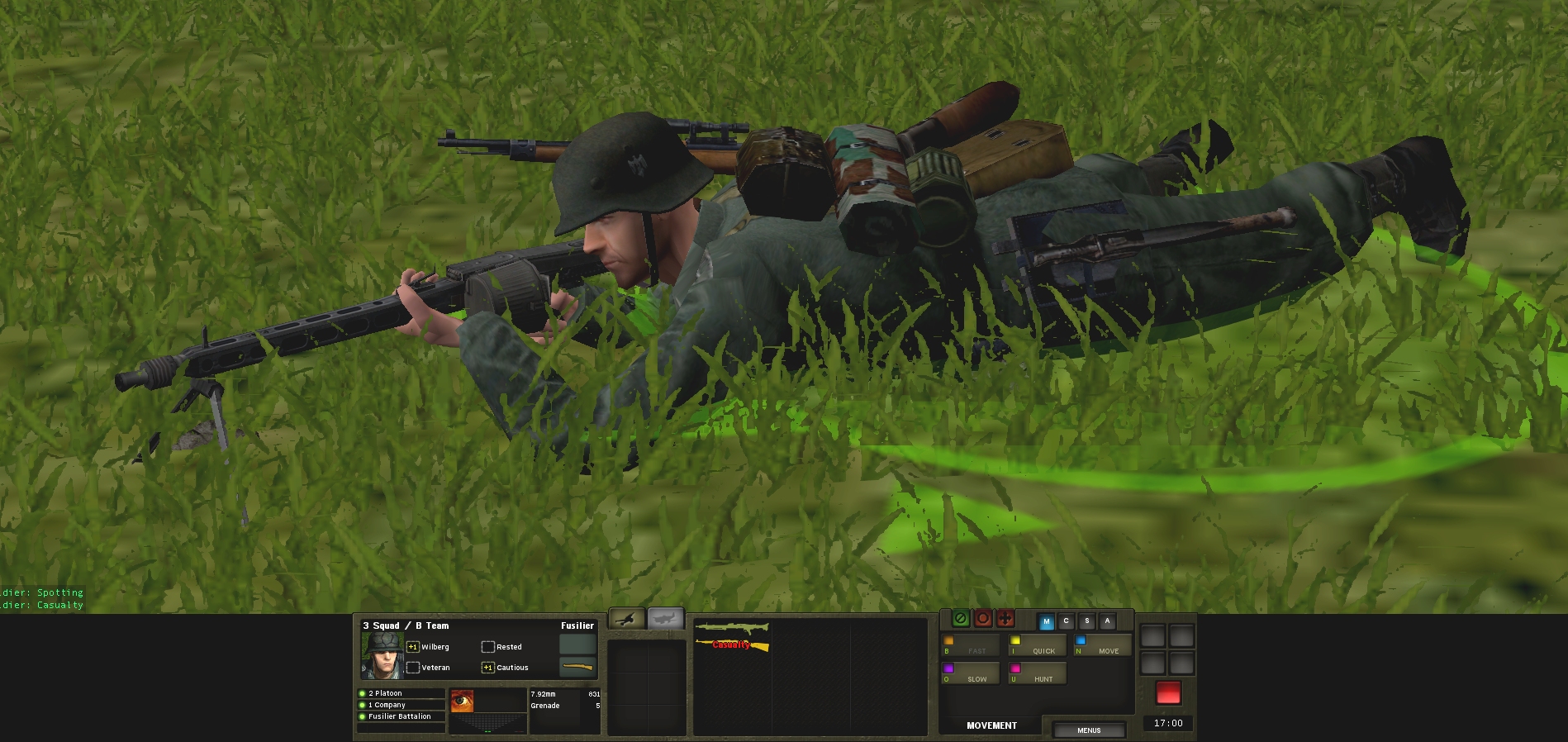 Having completed the first aid and scavenged the MG 42, Elm's 'team' (hereafter referred to by his GUI name, 'Wilberg') is now a veritable one-man army.