Almost everyone knows that Mars owns a spear and shield. Relatively few people are aware that the god of war also possesses a device similar to a bee smoker. He uses said gadget to temporarily calm conflicts while he nips to the kitchen to fetch more beer or potato crisps. It's possible Brinkmann's Bridge receives a puff or two from the divine de-escalator at the start of the fourth turn.
(Brinkmann's Bridge is an open-to-all game of Combat Mission: Battle for Normandy in which the commenter-controlled Axis forces are out to recapture a Dutch canal spanner recently snatched by Red Devils. Each turn covers one minute of WeGo action. For a scenario outline, click here).

The invisible sedative is slow to penetrate the L-shaped wood in the SE. Several mortar bombs and bursts of automatic fire fly in the direction of the burning PSW 222 before the granatwerfer servers and the fusilier HQ decide to give peace a chance.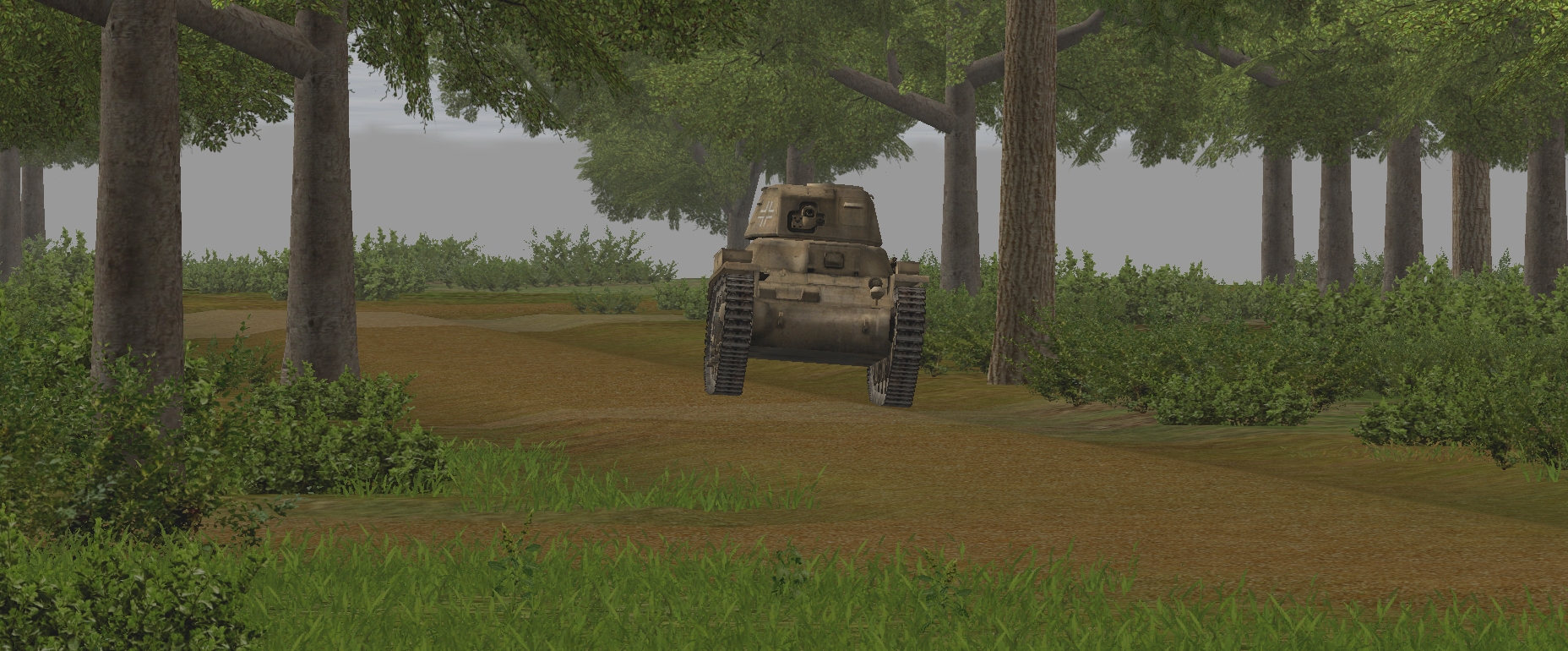 Seeping through chinks in the Panzer 35(t)'s armour, the magic smoke persuades Thylin to retreat into the bosky bosom of the woods.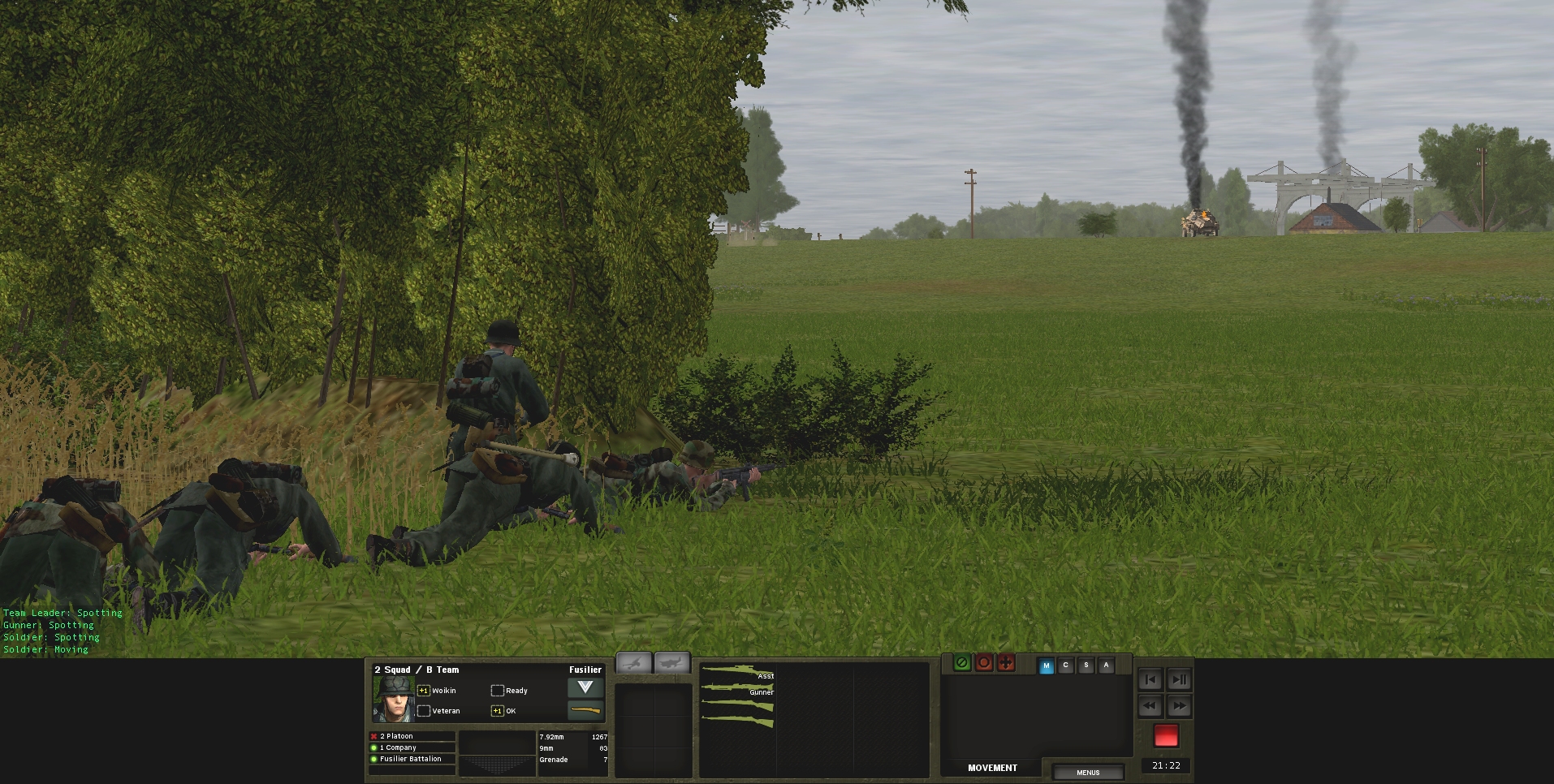 More resilient, 2 Squad…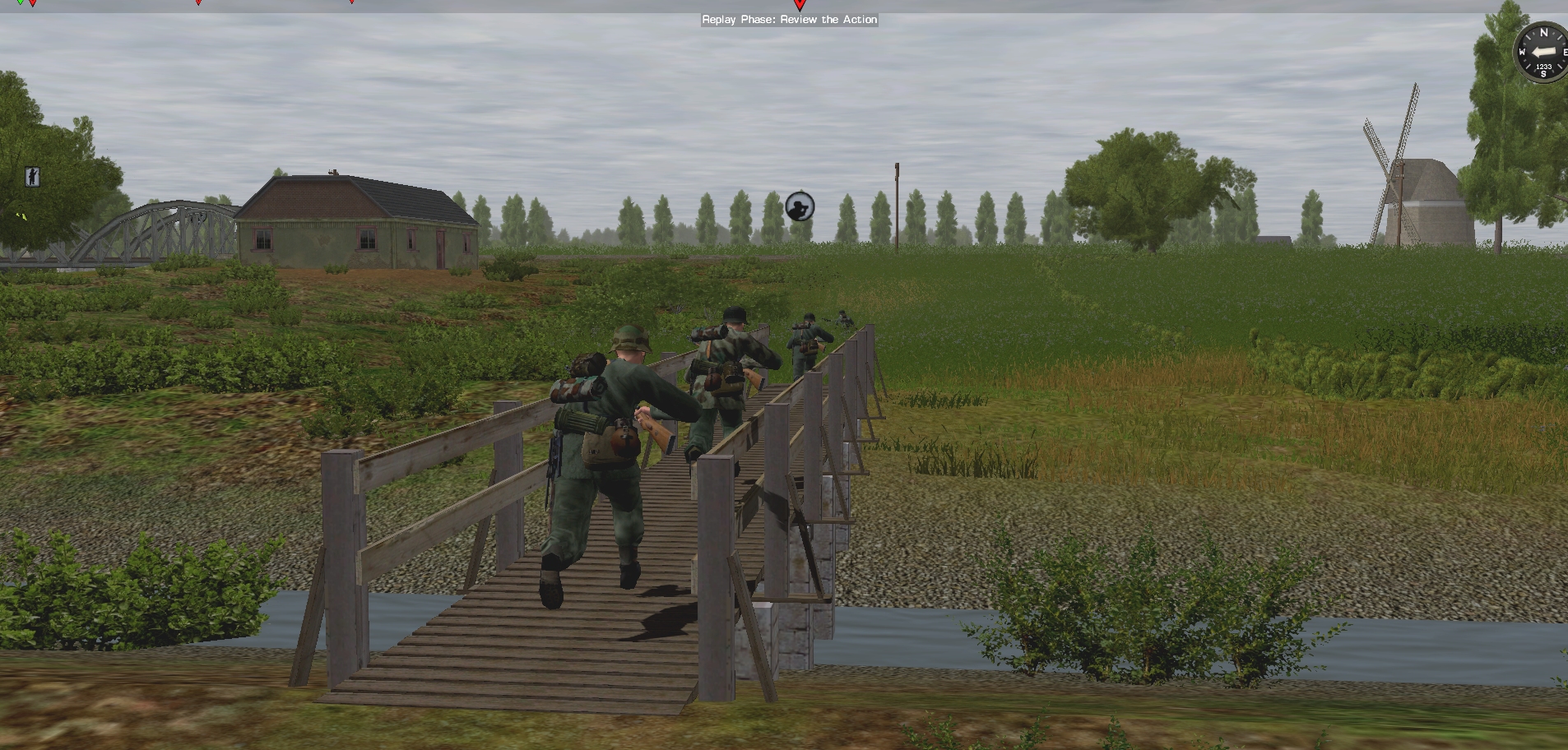 …and half of 1 Squad use the unexpected ceasefire to gain ground.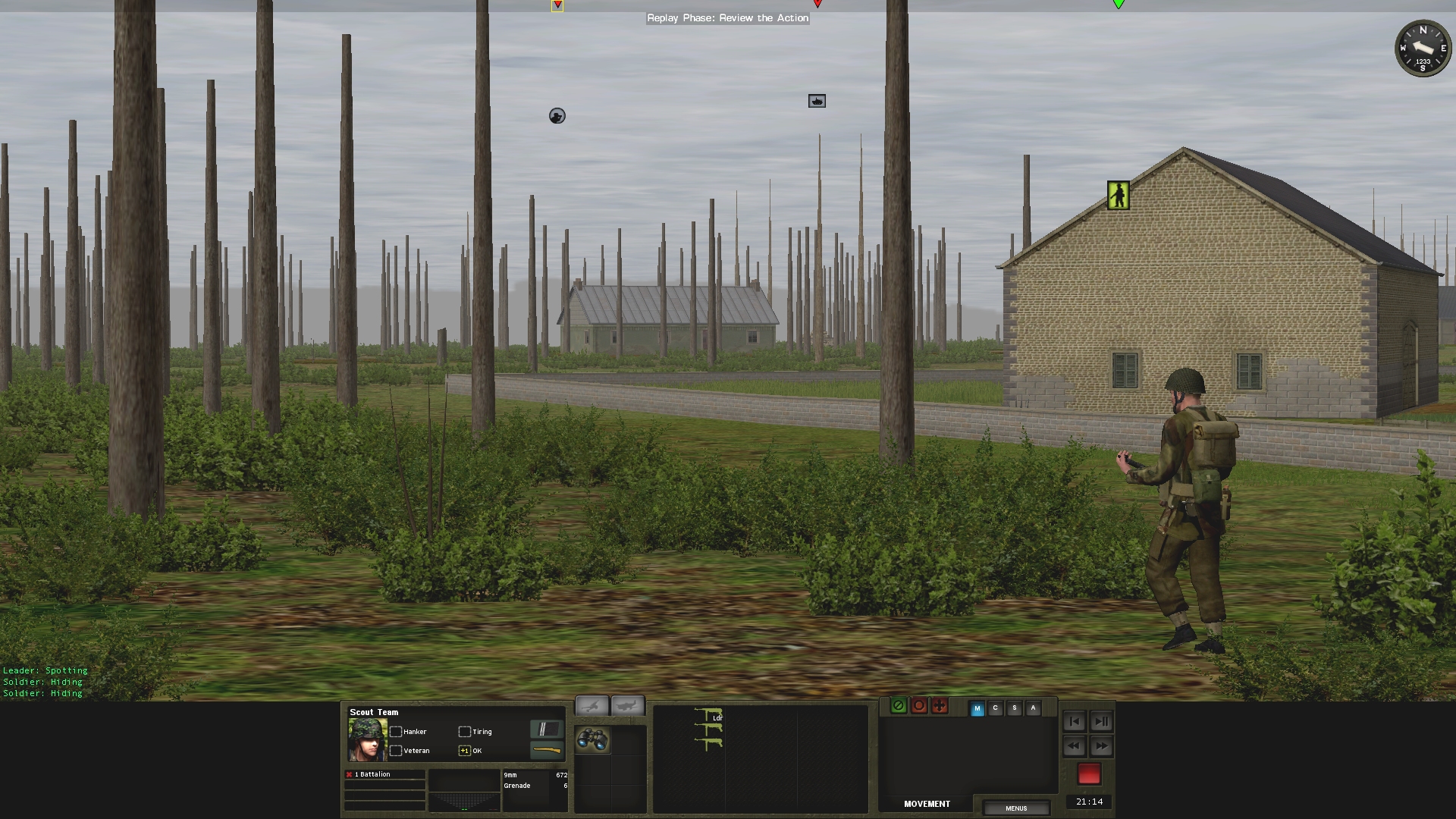 For the scouts it's a chance for further undisturbed observation. Circa T+45 their vigilance pays off when they spot a couple of Red Devils entering the strip of woodland south of the monastery.
The situation at the start of turn 5: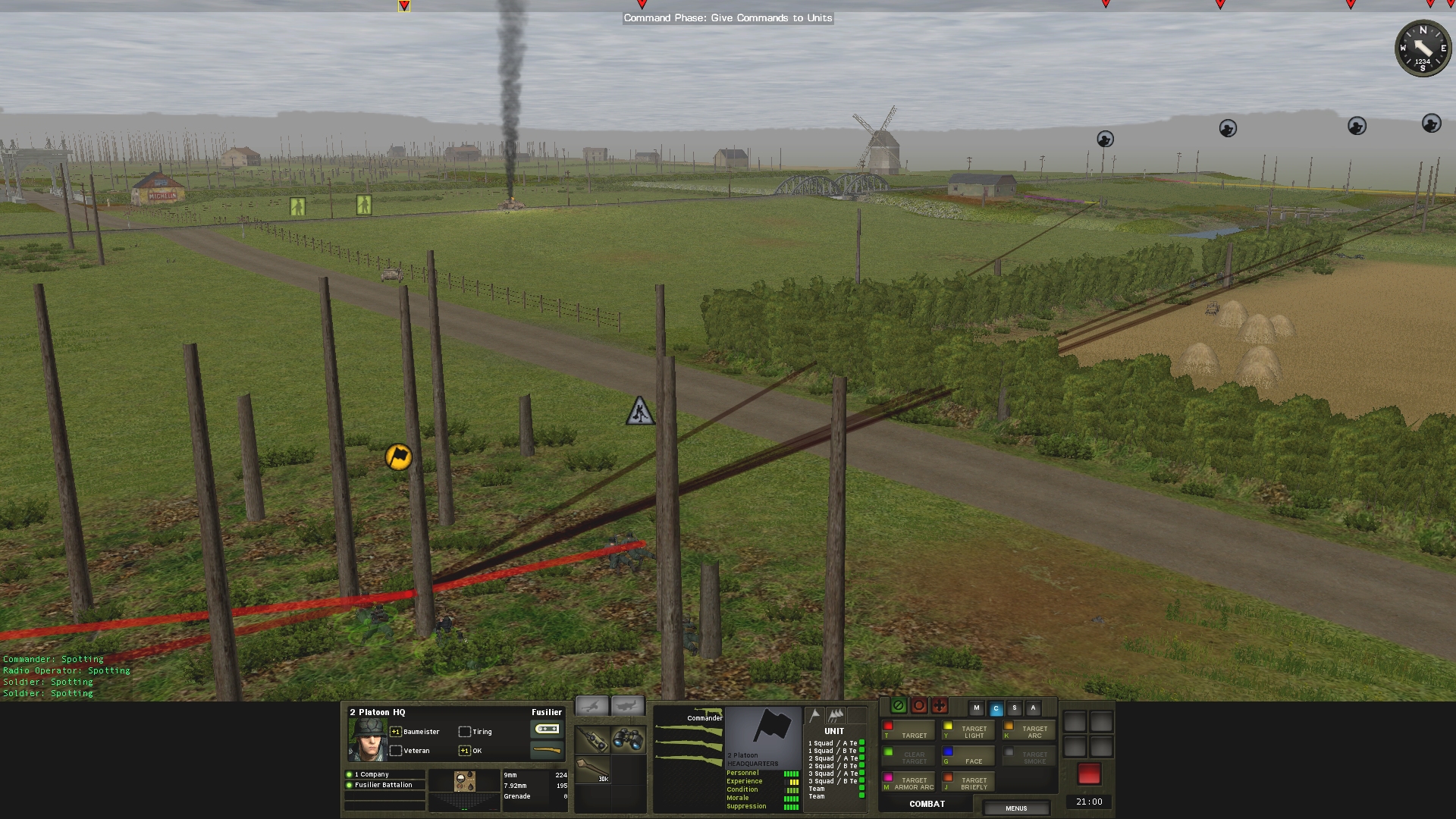 The paras near the armoured car are no longer visible.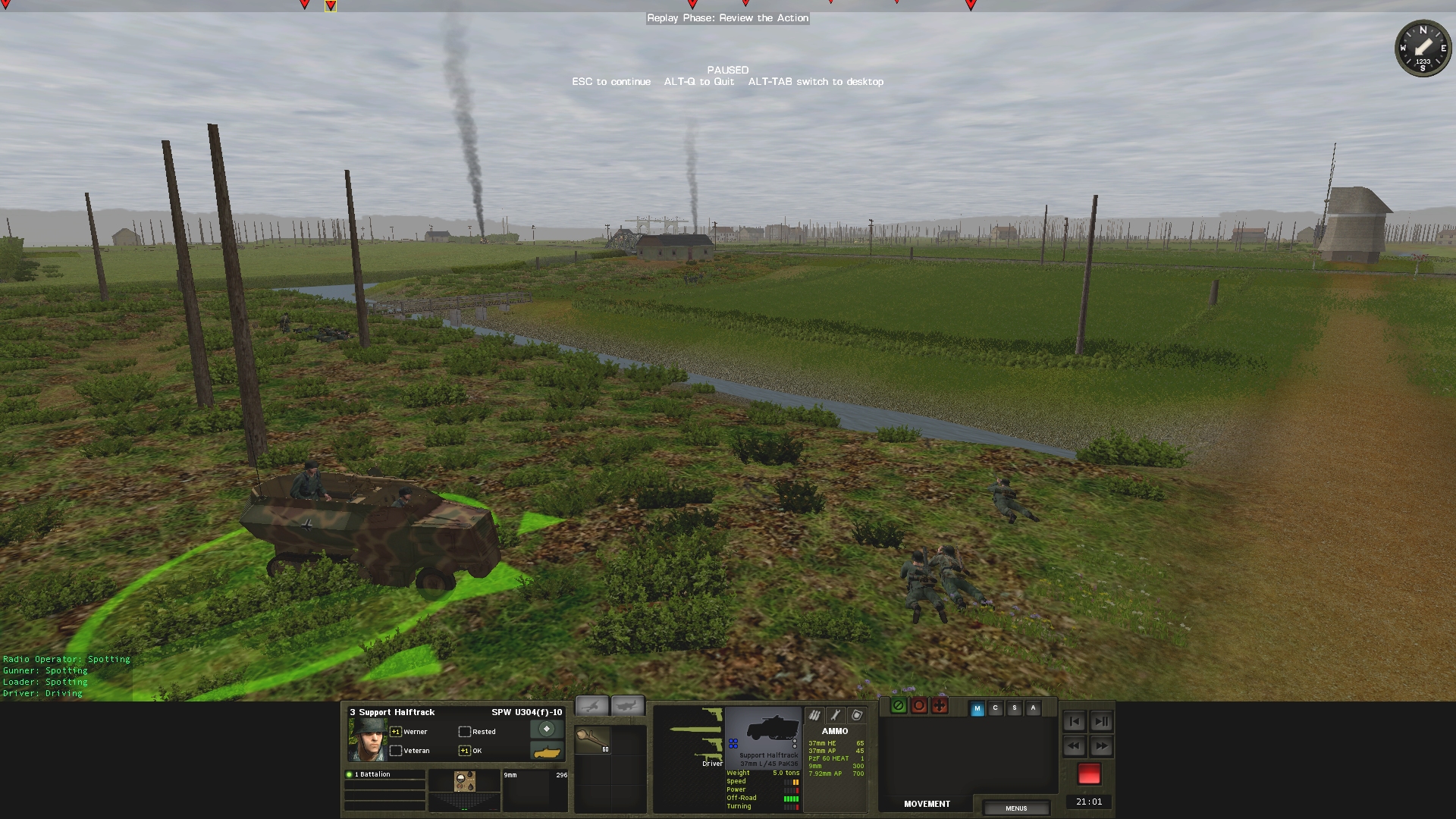 Hampered by undergrowth (the footpath route would have been no quicker) our support halftrack has yet to reach the windmill track. I estimate its caterpillars will quit the leaf litter in roughly fifteen seconds' time.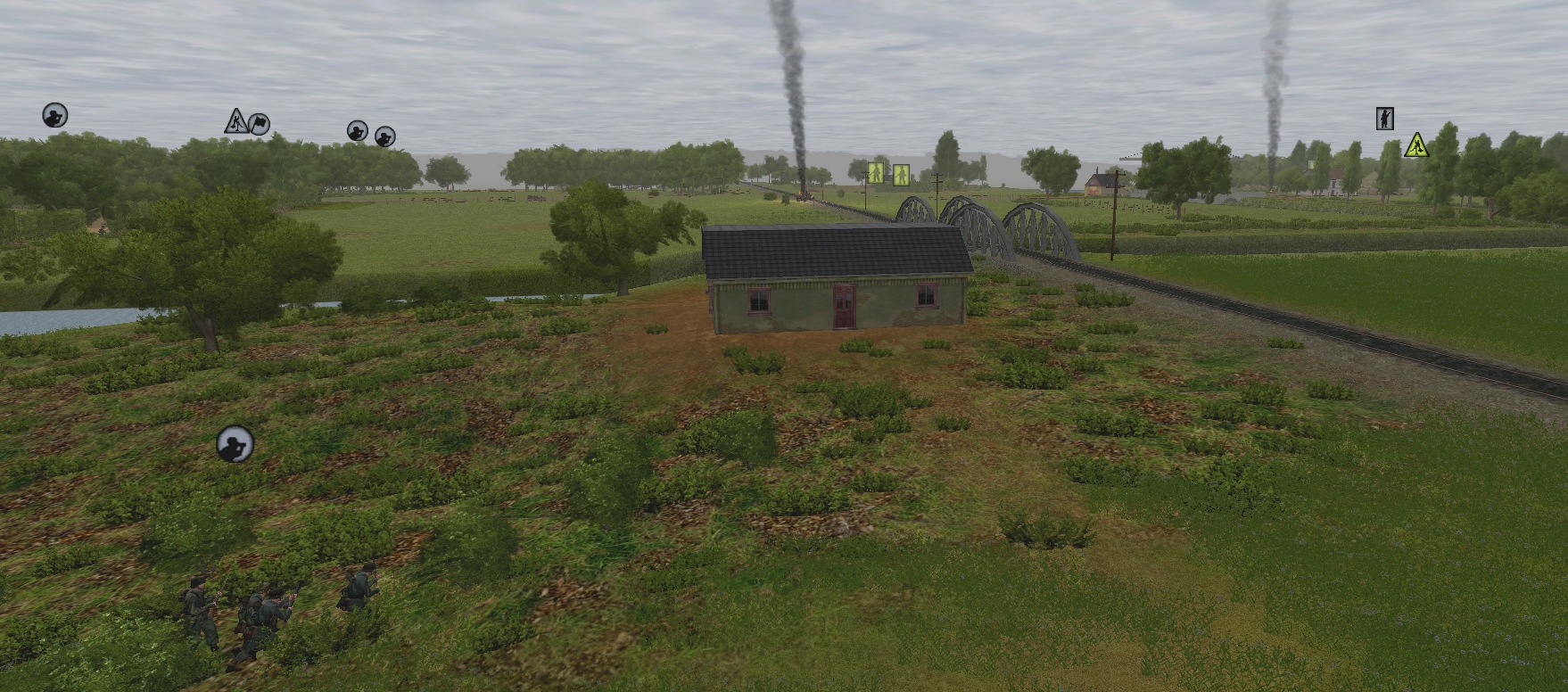 Twenty metres of brush is all that stands between 1 Squad's out-of-breath footbridge crossers and the safety (?) of the green house by the embankment.