If this play-by-comment Combat Mission experiment was a frame of snooker, I reckon the referee would be warning the players that a re-rack was imminent if they continued in their current cagey fashion. Reduced to a single 'tank' apiece, and seemingly content to camp on opposite sides of the Vistula, the understandably cautious Soviet and German order issuers provide flip-all for an eager ersatz war correspondent to work with during the game's middle turn.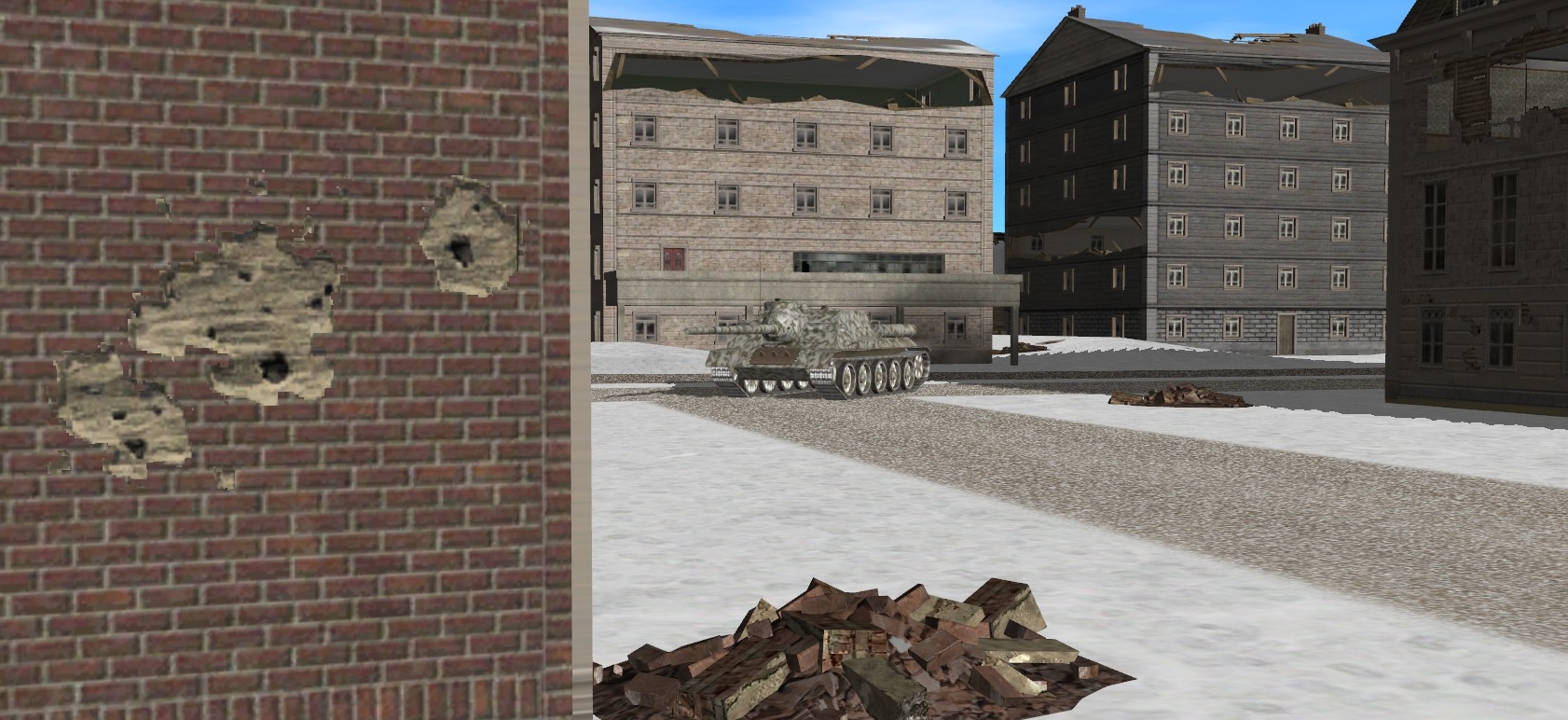 Although no triggers are squeezed and no blood spilled during this sixty-second slice of (in)action, both the SU-100 and the Tiger do plod closer to the ice-fringed edges of the map-cleaving river.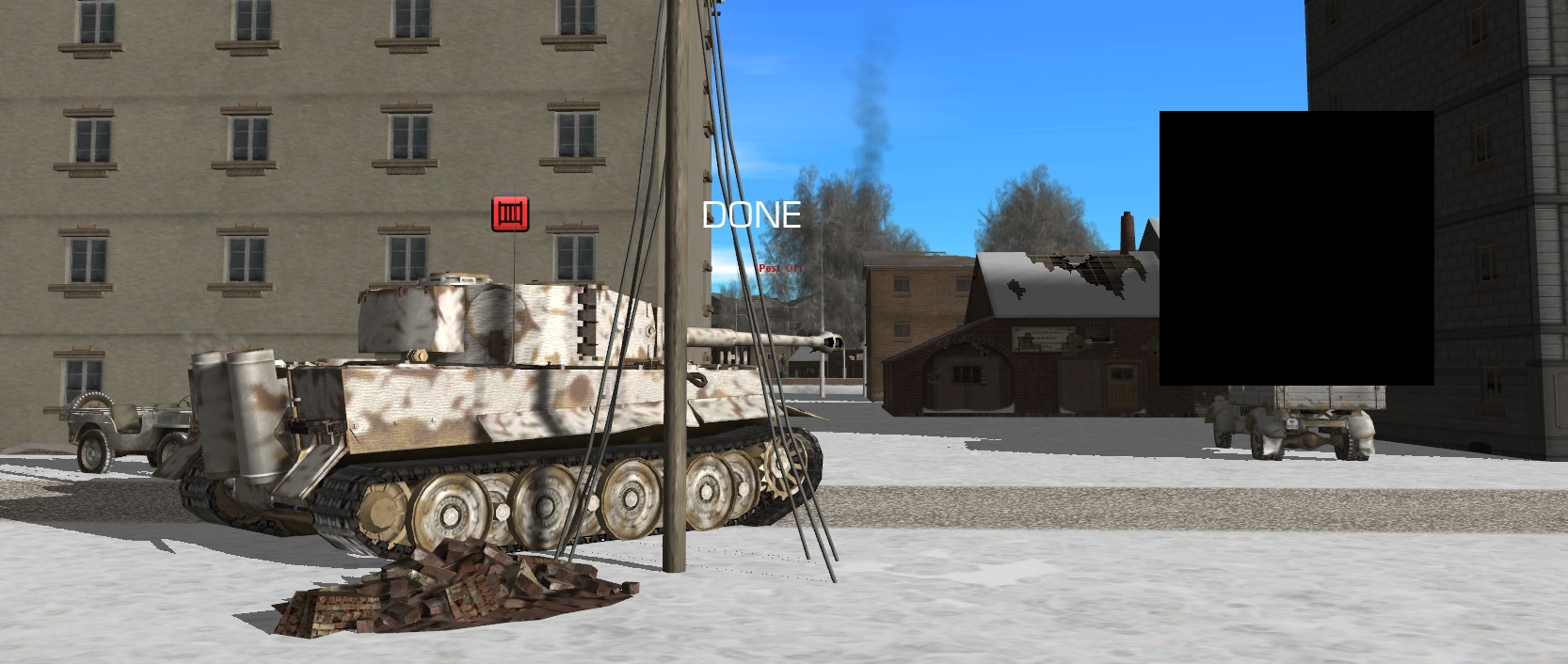 The latter finishes the turn in motion in a relatively busy neck-of-the-woods. It appears to be heading, once again, into the area of narrow thoroughfares east of Fish Street. If this is indeed its intention it will pass the friendly Opel Blitz that stopped at d12N midway through the turn.
The other German truck (a13) also imprints grubby snow during turn 15. The fact that it waits 45 seconds before moving may or may not be significant.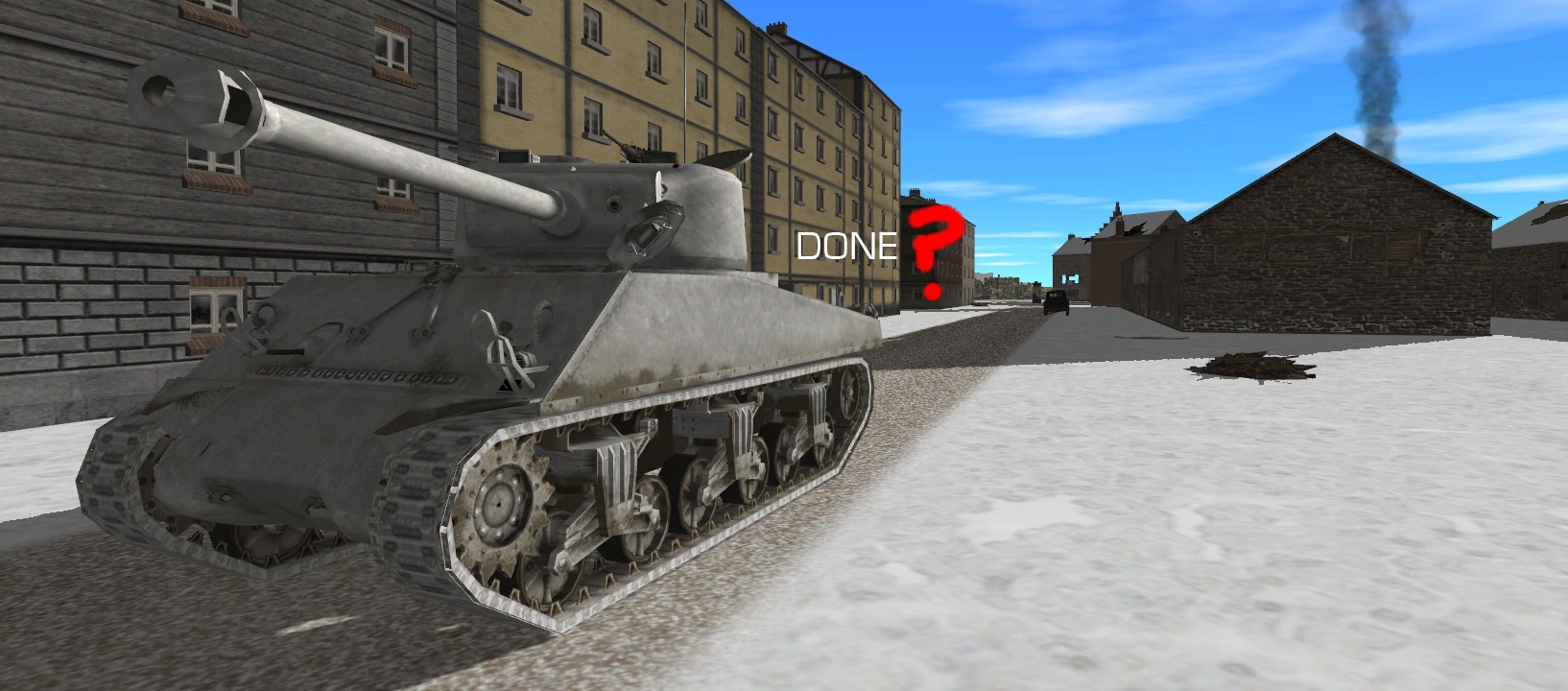 If turn 16 proves to be as uneventful as its predecessor, your gamemaster will be sorely tempted to declare the world's first play-by-comment CM team deathmatch a draw, thank the volunteer unit choreographers whose schemes, gambles, and 'traits' made the scrap's early phases so dramatic, and file PvP PBC Combat Mission under 'interesting if not wholly successful experiments'.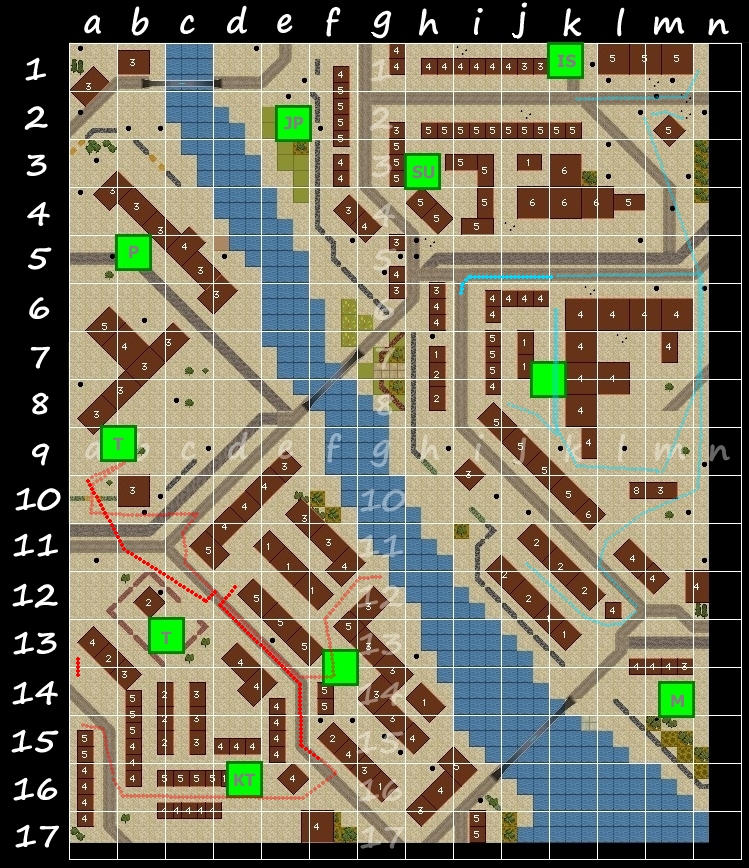 ^ Rough guide to current vehicle positions and recent movement
Next order deadline: Saturday night