Aged seven, Leonid Ivanovich Arkhipov fell from a speeding express train near Dnipropetrovsk. Three hours after the accident he was found unconscious but otherwise unhurt laying between the rails of the adjacent track. During his time on the sleepers, ten trains had thundered over his bruised body without harming him. The lad went by the nickname 'Lucky' from then on.
Thirteen years later, Leonid finds himself in the war-mauled Polish city of Lodowice, gazing down the barrel of an 8.8cm Kampfwagenkanone 43. He's so close to the muzzle brake of the massive shell spitter, for a mad moment he contemplates tossing one of the RGD-33s he keeps in his turret into its dark maw. Then sanity returns and he begins bawling instructions at Andrei, his driver.
The fact that he's able to finish the first of these instructions feels faintly miraculous to the dizzy-with-fear Leonid. The fact that he gets to utter a second and third, seems borderline supernatural. As the T-34 commences a curving turn to starboard, and starts swinging its 85mm main gun in the same direction, the King Tiger's weighty finger of doom struggles to keep pace.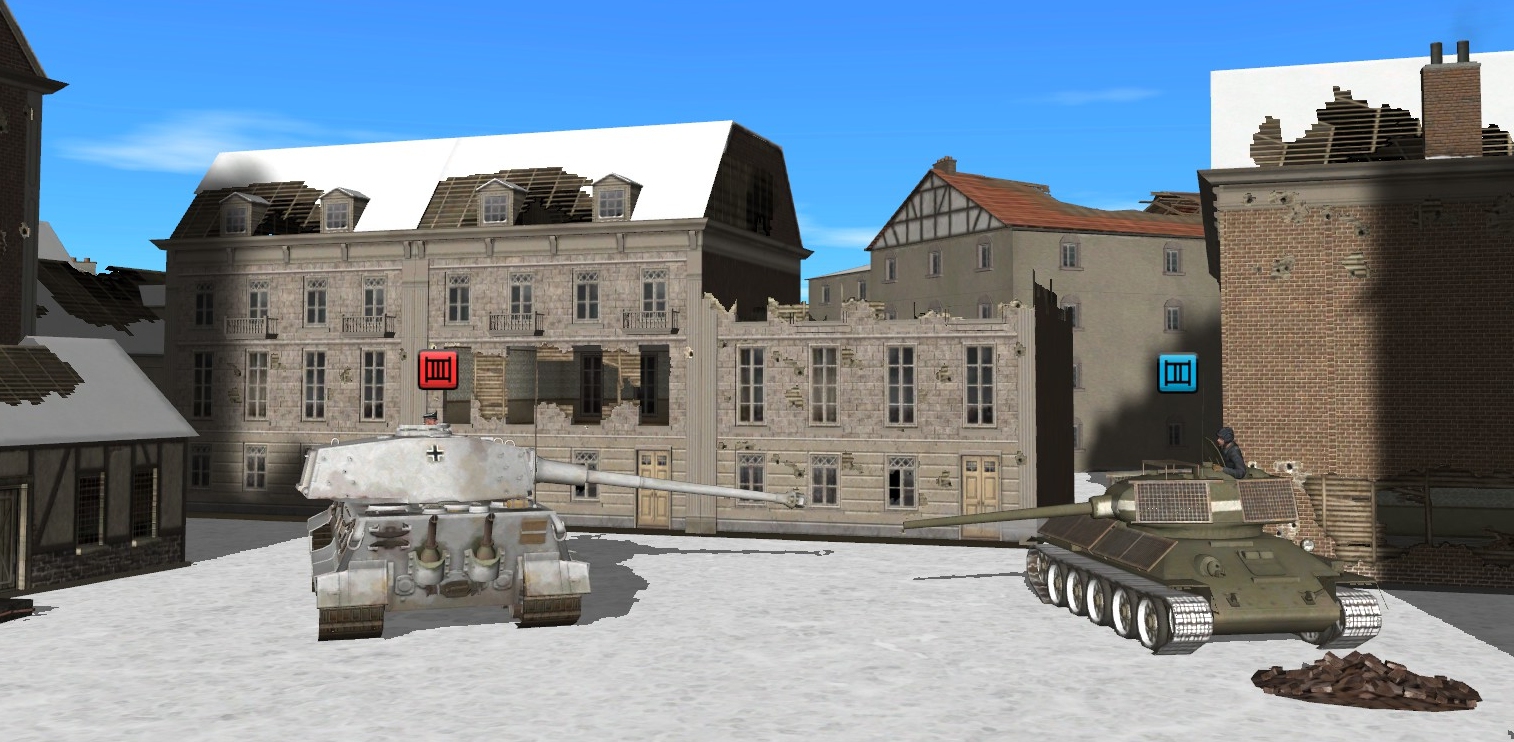 At T+9 seconds mutual destruction looks like a distinct possibility.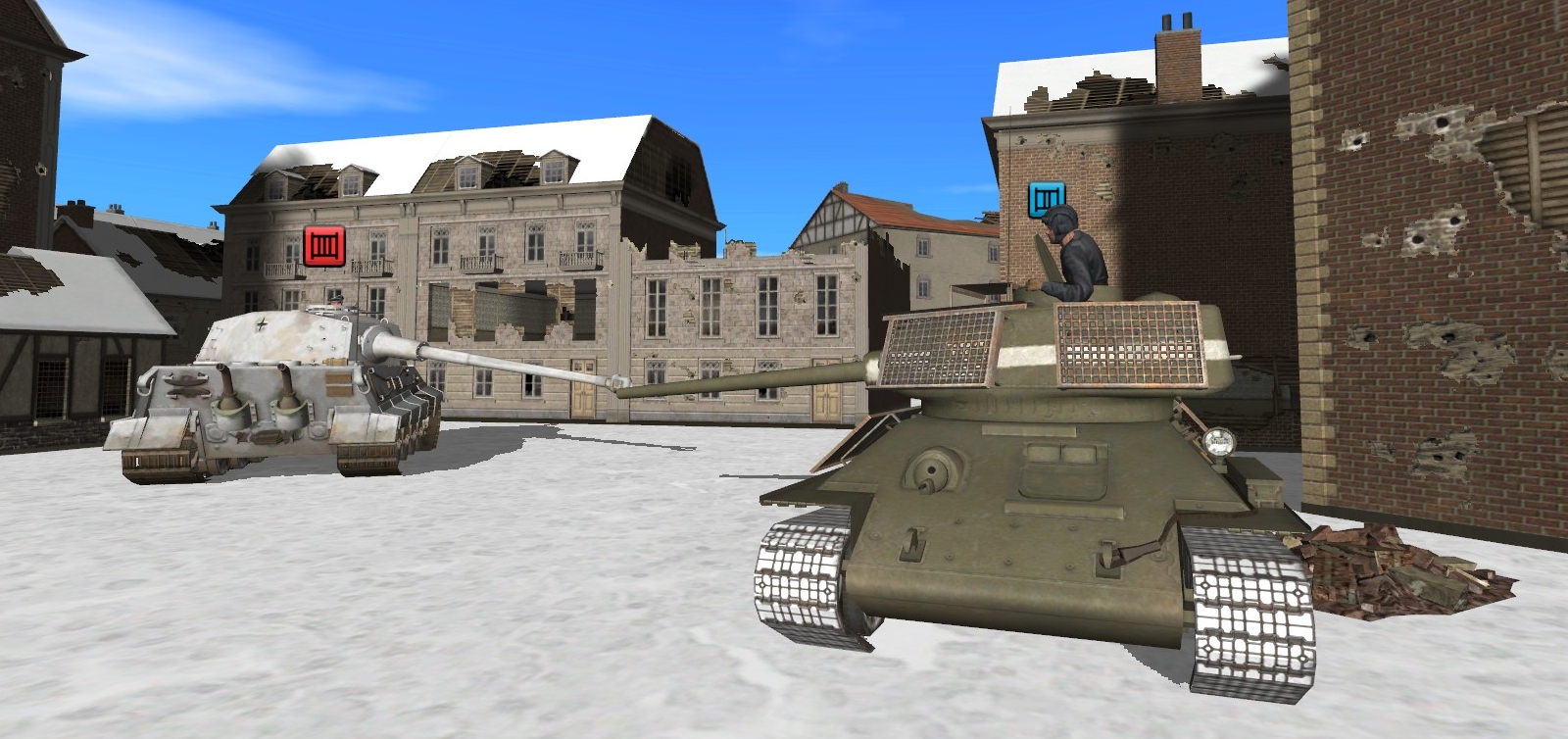 At T+12, of the two commanders, the German TC is most alarmed.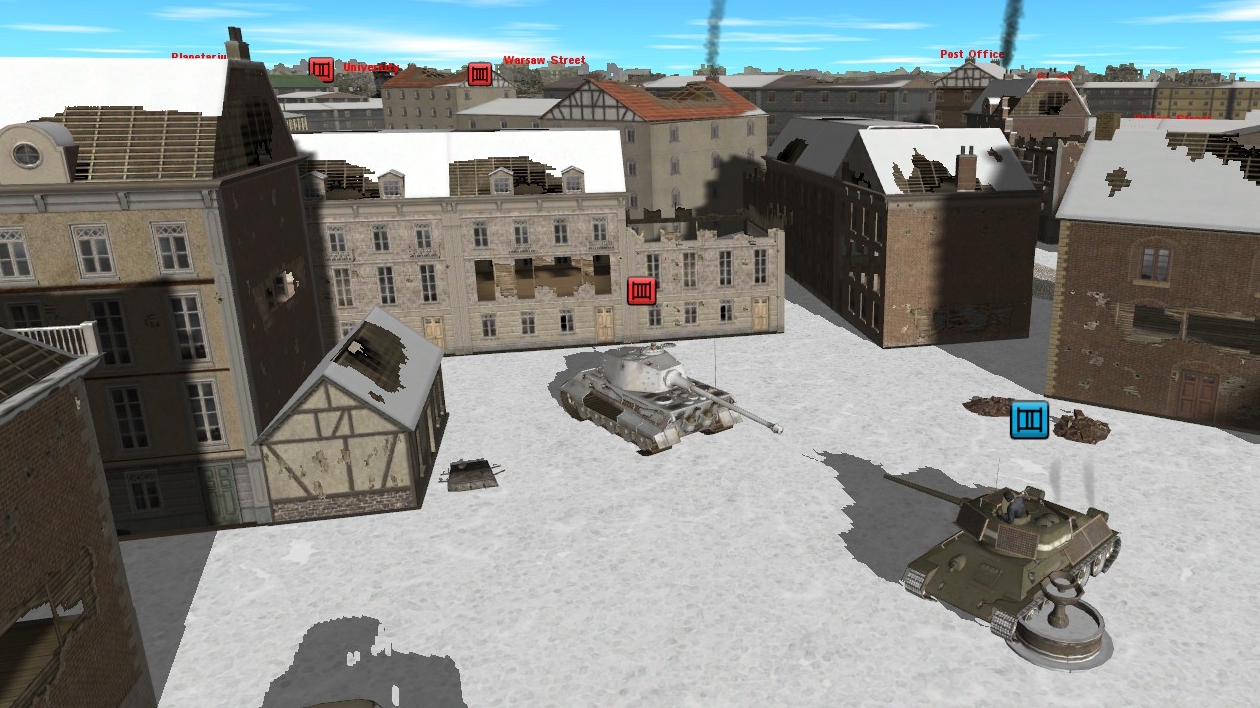 At T+14, the death dispensers align for a second.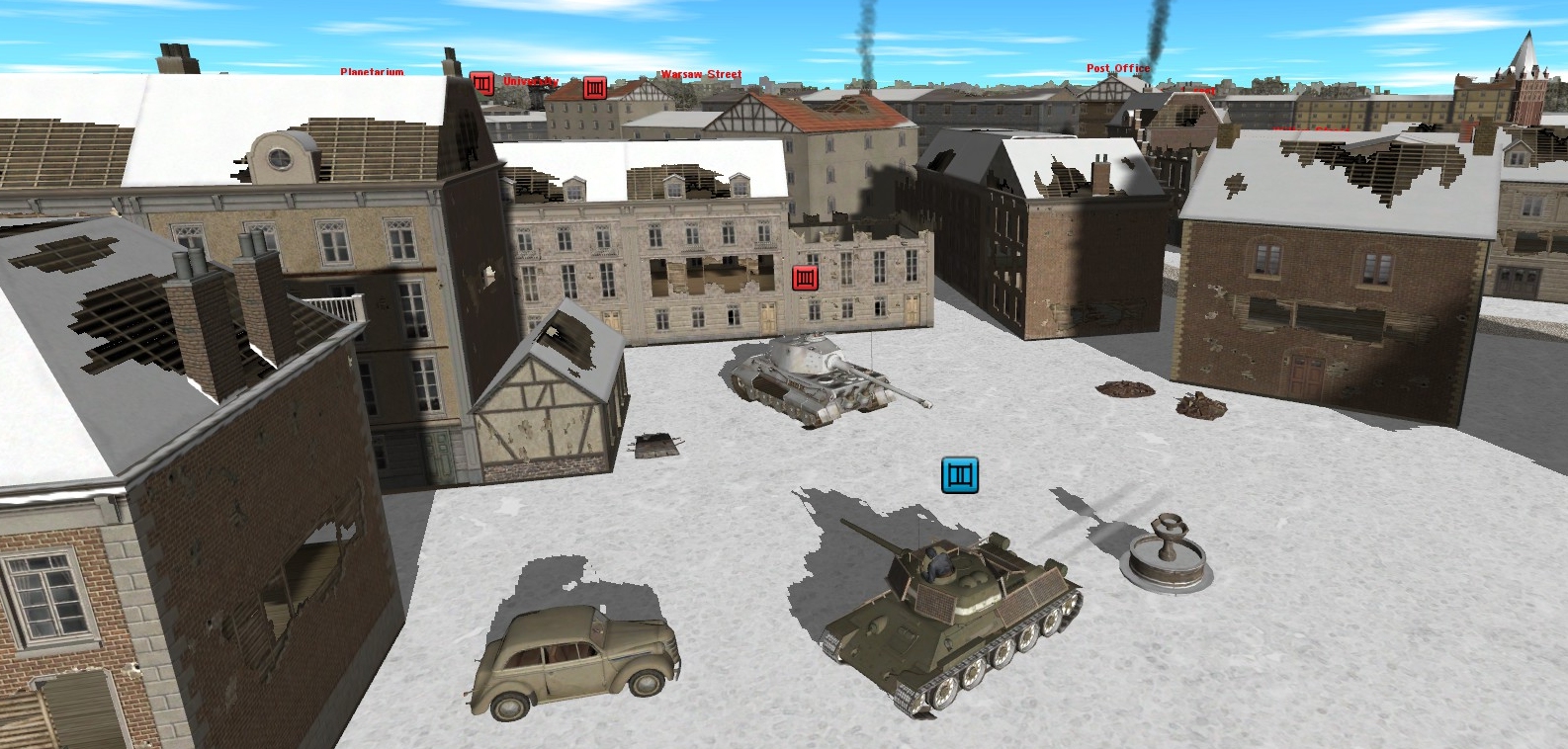 At T+16, the T-34's momentum and a moment of hamfistedness (?) from the KT gunner, irrevocably desynchronise the turrets.
At T+23, the Soviet MBT vanishes into an alley on the arena's southern fringe, and Leonid kisses the scratched gold locket he wears round his neck.
Elsewhere this turn…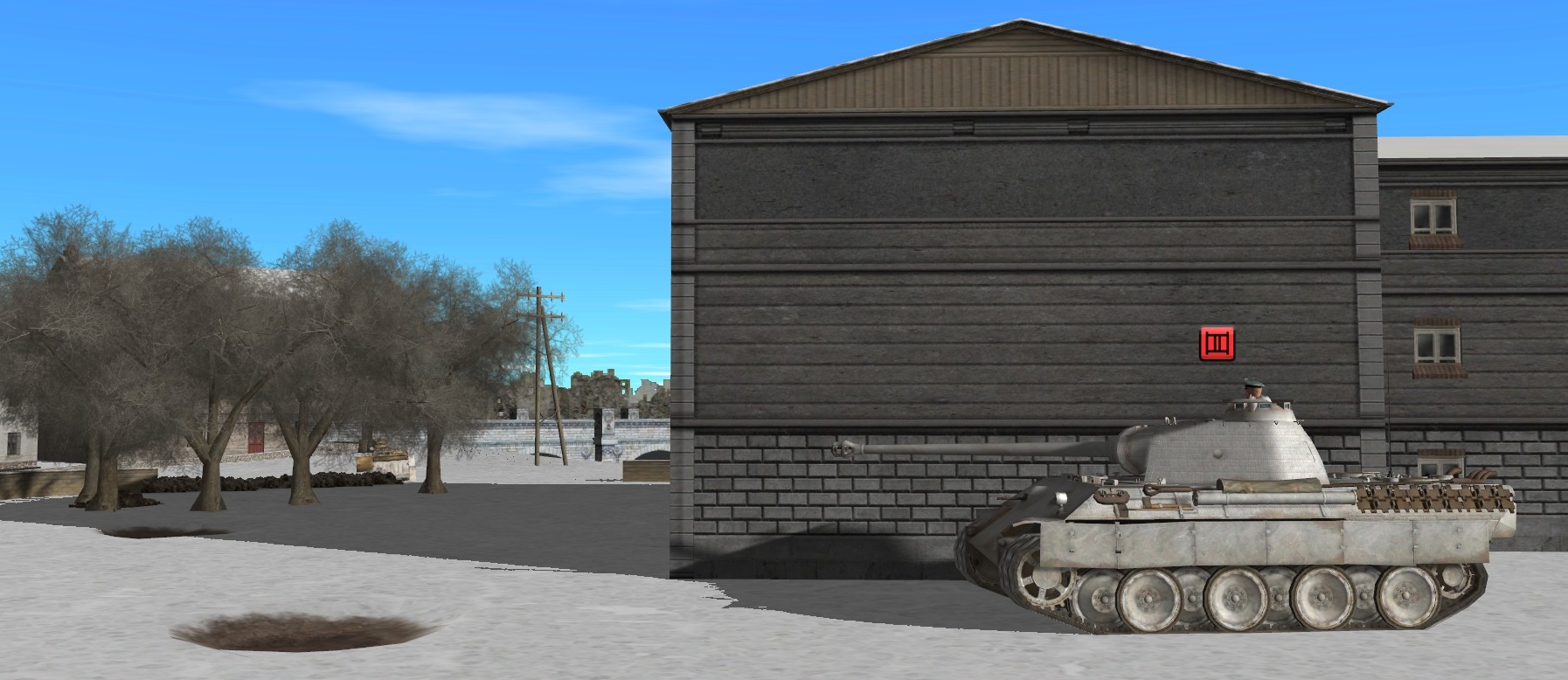 The Panther lays in wait for the IS-2 while the IS-2 lays in wait for the Panther.
The Tiger pads to the northern end of Fish Street.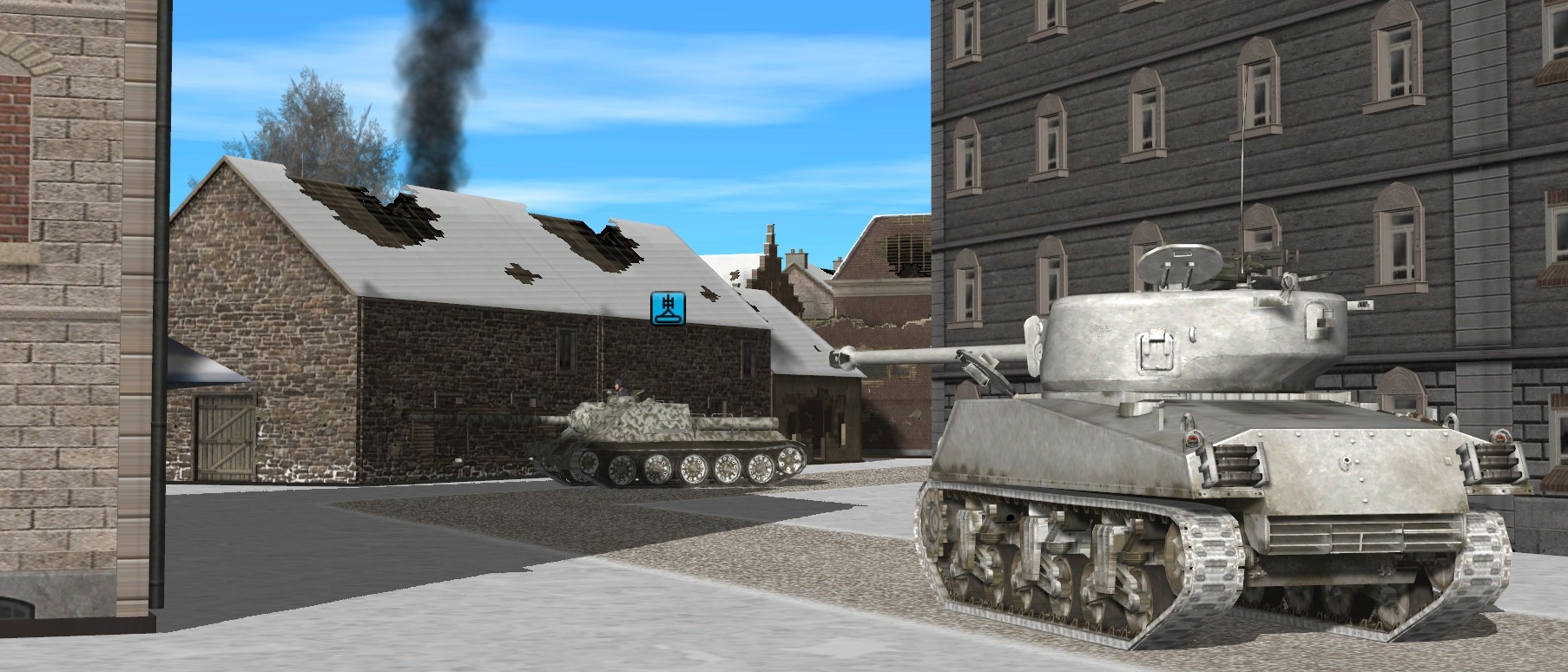 The SU-100 beetles south to a new riverside sniping spot close to the KOed Sherman.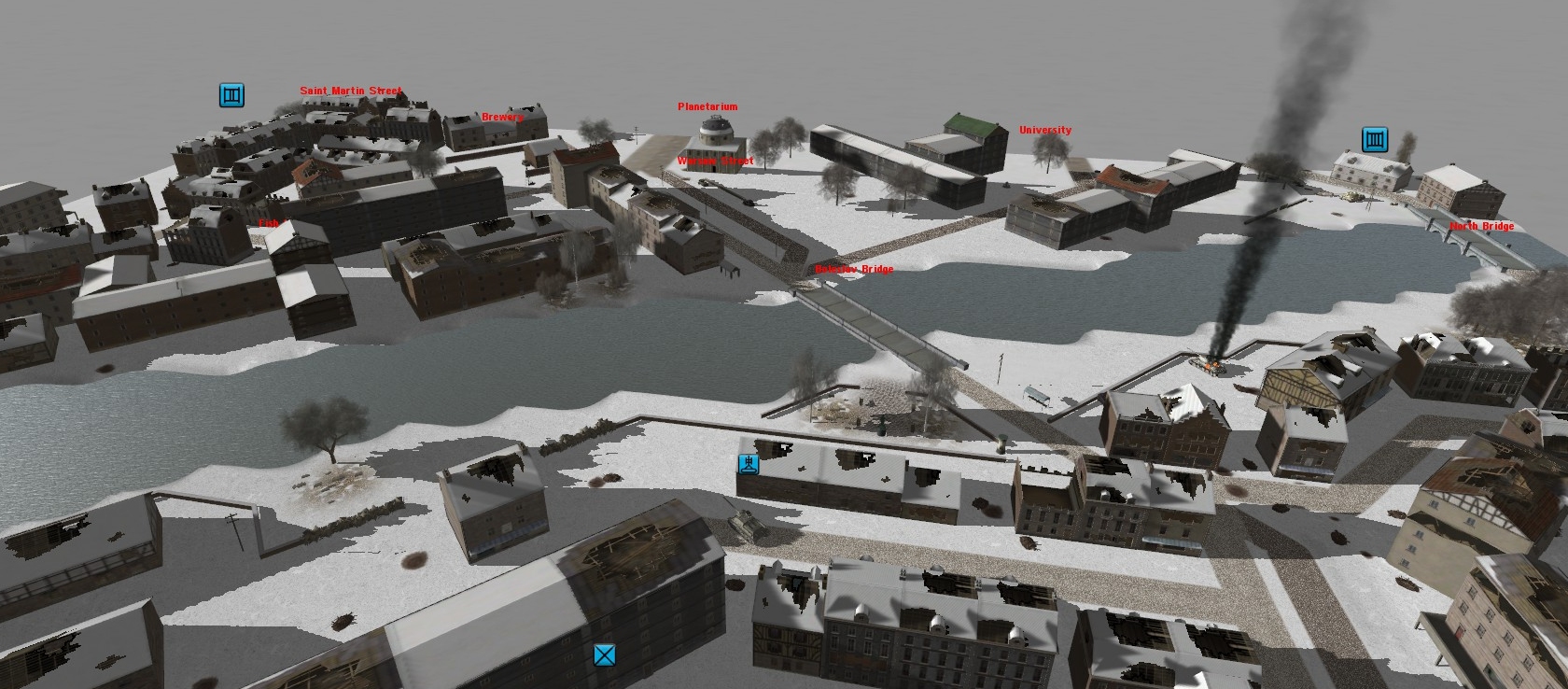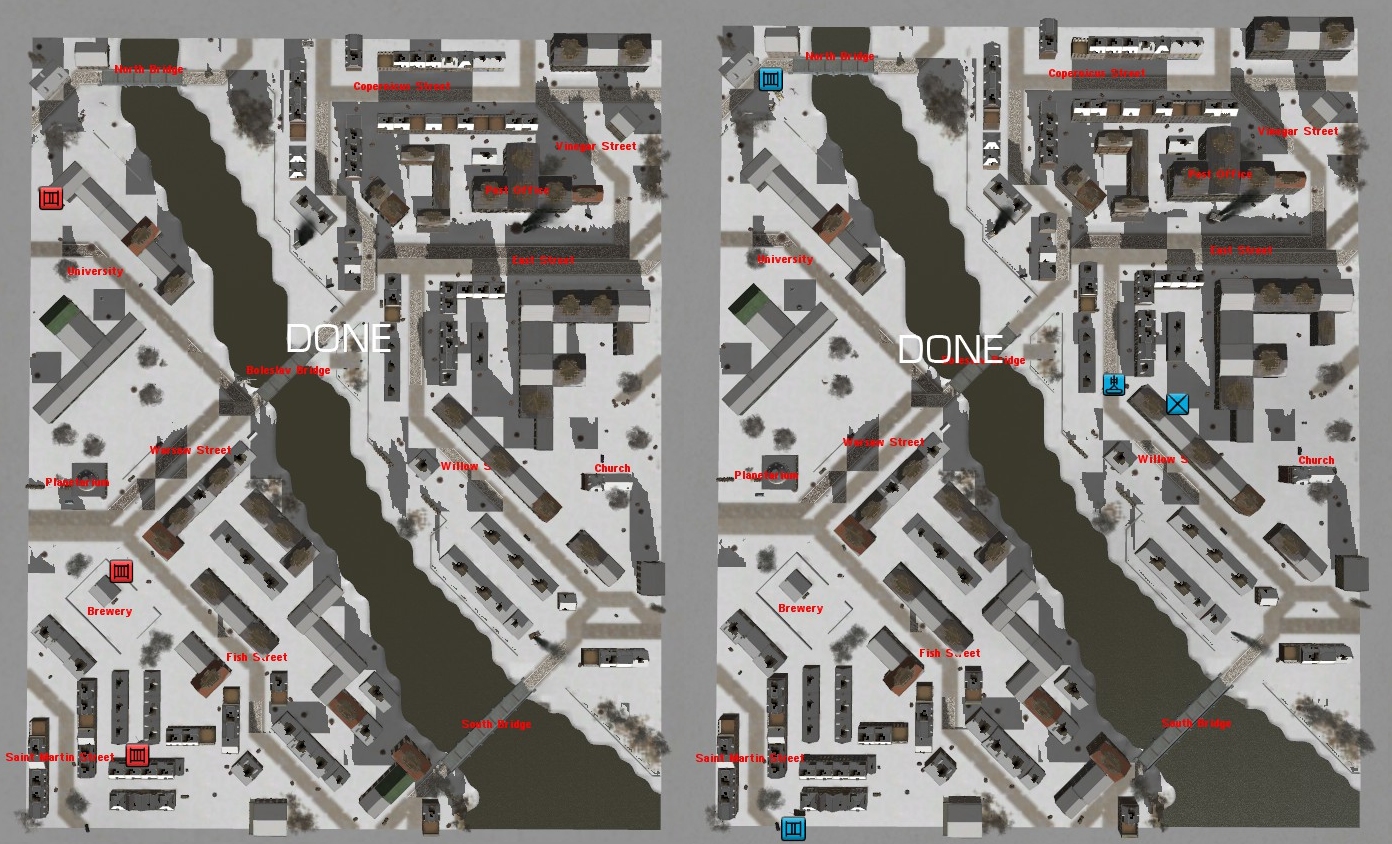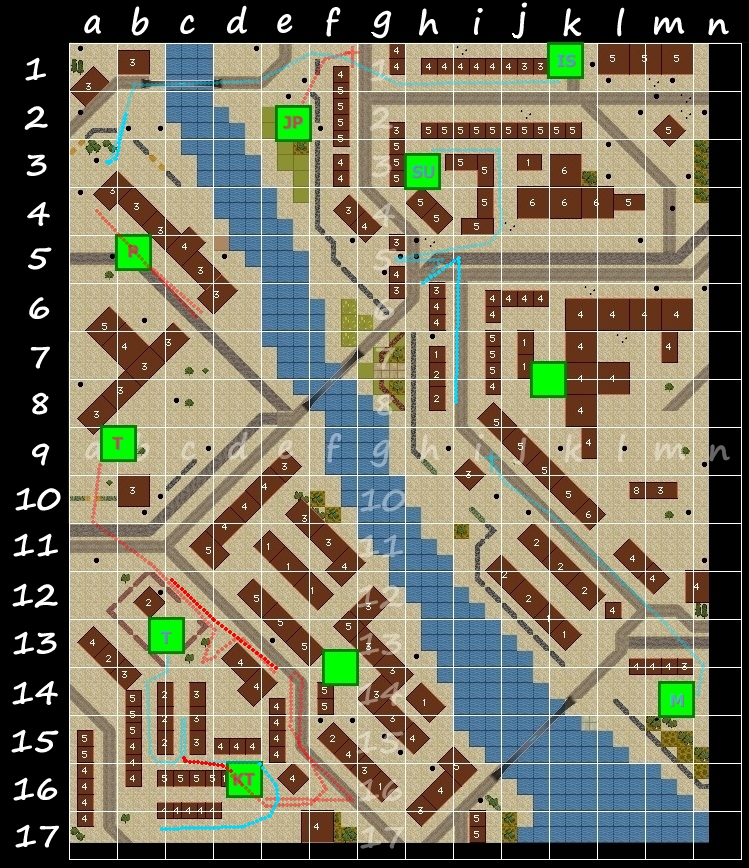 ^ Rough guide to movement and positions (see screenshots for more accurate info)
(Next order deadline: Wednesday, midday)