Every Friday at 1300 hours, Tally-Ho Corner's cleverest clogs come together to solve a 'foxer' handcrafted by my sadistic chum and colleague, Roman. A complete 'defoxing' sometimes takes several days and usually involves the little grey cells of many readers. All are welcome to participate.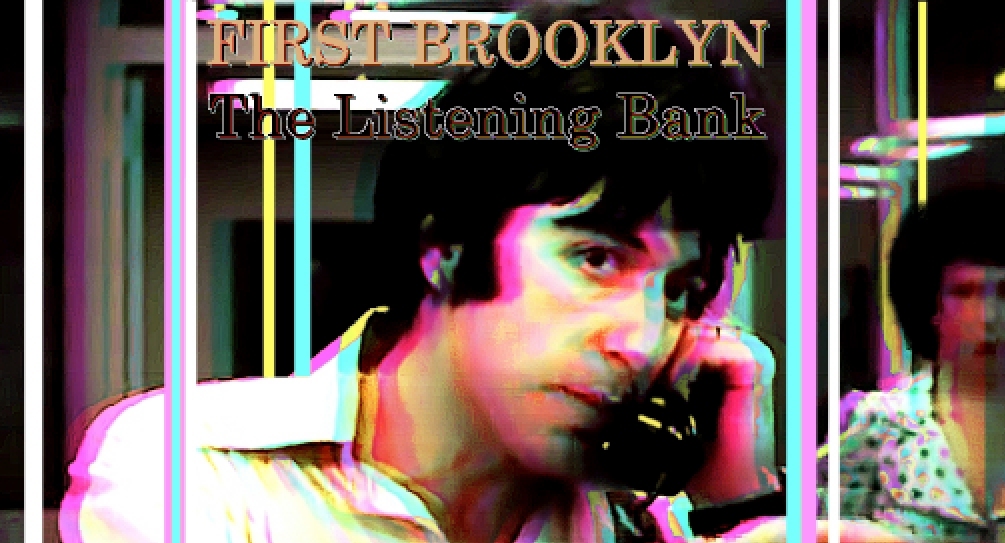 Below is a list of '33 Things Wot You Might Find in a Bank' ('things' is used in its broadest possible sense). Entries have been stripped of vowels, numbers, and punctuation and have had any inter-word spaces repositioned*. For example, if Ned Kelly was present he might appear as NDKL LY. Safe would be SF.
* Hyphens are treated as spaces. Apostrophes are ignored.
1. HXTN
2. CHNSW LL
3. LSTR NGVLT
4. DN LDDFRZ
5. JYBN G
6. THR MCLNC
7. R NGLN
8. MR TGGDVSR
9. TL LRSWCKT
10. DYPC K
11. CMPNDNT RST
12. T MLCK
13. RB RTLRYPR KR
14. MG NTCN KCHRC TRRC GNTNLN
15. JNTCCN T
16. T HRHLB LCLV
17. CHFR SKFF CR
18. SL NTLRMB TTN
19. CNN BSFCTRY
20. TH NSVLS
21. LSLT R
22. THFT HR SDYBN KMS SCR
23. GRGMNWR NG
24. LND RDMNY
25. TH MSSTR NSLT
26. T HSPR DGL
27. SLNT RL
28. THPNBR RS
29. DMN DDRFT
30. GN MFZRC H
31. HNRYHL LND
32. S NSR MSNH NNV LN C
33. SH TSM DTT HT H RFT HWN DNT HWL LW S
* * *
SOLUTIONS
Last week's jigsaw foxer: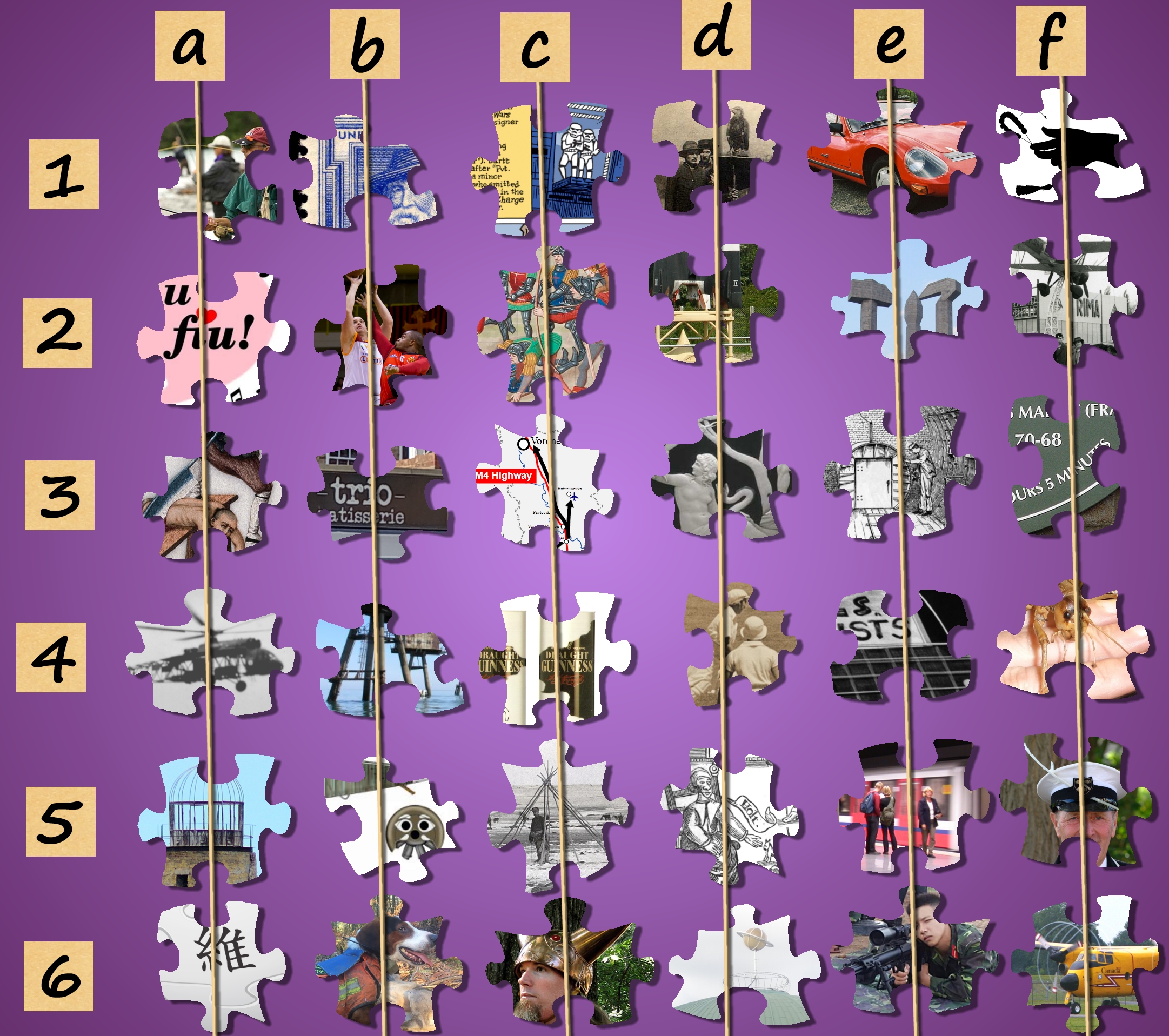 a1. waders (Colonel_K)
a2. wolf whistling (Phlebas)
a3. waist chop (a_monk)
a4. westland westminster (Phlebas)
a5. waugoshance light (Colonel_K)
a6. wikipedia logo (Electric Dragon)
b1. walt whitman (Colonel_K)
b2. wheelchair basketball (a_monk)
b3. whip-ma-whop-ma-gate (Phlebas)
b4. whitstable (ylla)
b5. werner voss (Colonel_K)
b6. westphalian dachsbracke (Zwack23)
c1. wilhelm scream (Phlebas)
c2. war of the breton succession (Colonel_K)
c3. wagner group rebellion (Colonel_K)
c4. widget (Phlebas)
c5. wounded knee massacre (a_monk)
c6. waterloo helmet (Zwack23)
d1. wisconsin (Colonel_K, Electric Dragon)
d2. wunderwaffe (a_monk)
d3. wedgewood portland vase (ylla)
d4. women's test cricket (a_monk)
d5. witchfinder general (Phlebas)
d6. wax museum (a_monk, Froggster, Colonel_K)
e1. wartburg (marque) (Colonel_K)
e2. worker's party of korea (Colonel_K)
e3. waterloo & city line (Colonel_K)
e4. woody guthrie (Zwack23)
e5. warsaw metro (Panzerschwein)
e6. wkw wilk (Colonel_K)
f1. worry beads (Colonel_K)
f2. weis wm-21 solyom (Phlebas)
f3. wimbledon championships (Phlebas)
f4. wētā (Colonel_K)
f5. worshipful compnay of vintners (Colonel_K)
f6. wingtip vortices (Phlebas)