Every Friday at 1300 hours, Tally-Ho Corner's cleverest clogs come together to solve a 'foxer' handcrafted by my sadistic chum and colleague, Roman. A complete 'defoxing' sometimes takes several days and usually involves the little grey cells of many readers. Don't be shy. All are welcome to participate.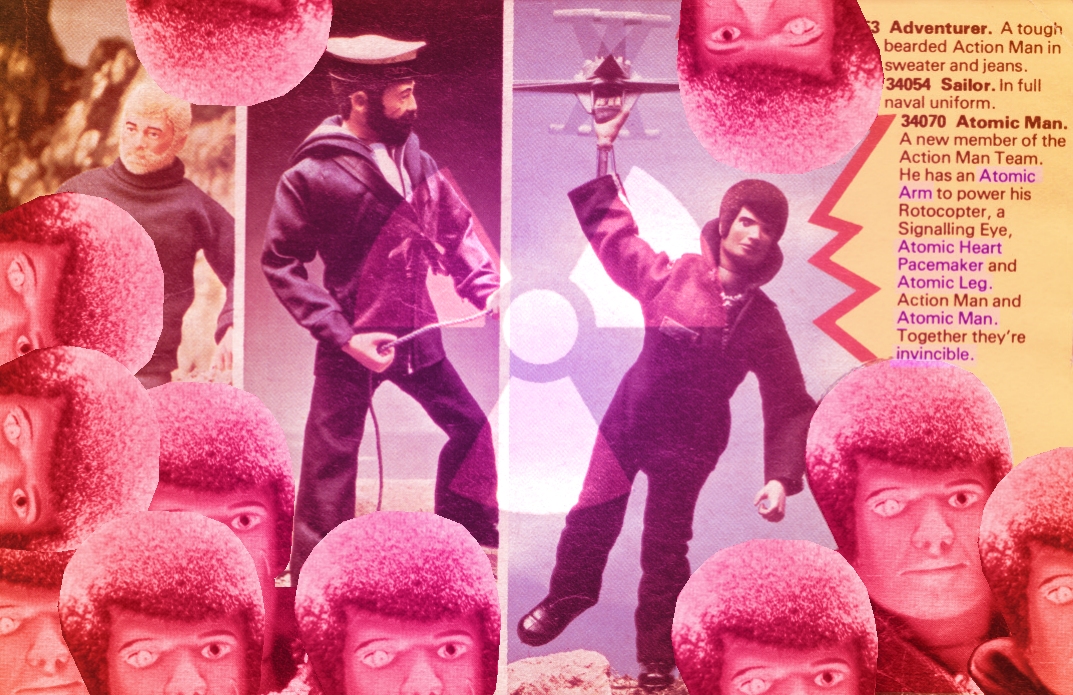 Below is a list of '33 Things Wot U Might Find In A Toyshop or Toy Museum' ('things' is used in its broadest possible sense). Entries have been stripped of vowels and numbers and have had any inter-word spaces repositioned*. For example, if 'Fuzzy-Felt' was present it might appear as FZ ZYFLT. Slinky would be SLNKY.
*Hyphens are treated as spaces. Apostrophes are ignored.
1. BCKR
2. ST MPRCKT
3. LN CLNLGS
4. CLDDWN T NBBY
5. STR TCHRMSTRNG
6. SCH LCHSLWL RS
7. TC HSKT CH
8. MDKTC HN
9. TRMP
10. MMDS TMRD STR
11. GL BR TT WHNDR DNDTH RTYG HTT MCN R GYLB
12. KNDM
13. GRGNT
14. PRT NP TSCN
15. FR ZNCHRLTT
16. RD MSPRM
17. MN CMT RWYSS TNMR TNDB
18. MCH NCLPC NCDG
19. VRTBR DK NGNLG GNGCPTR
20. BY KBL DNGST
21. JH NN YSV NNM NRM YGN
22. LMCWHG GN
23. CKH
24. THBT TLFHR RBLHML TNP LYS T
25. WL LMHMLY
26. ST RJXSTRN
27. PP PPGVC MCL NR
28. BR TNSSWPPT
29. SPLLKNS
30. BR BCLD RSH PTMDL LPLY ST
31. CRY LNTRLBTDNSTY RN
32. RDF LYRZG GL
33. WRF HR NGGNNGLN D
* * *
SOLUTIONS
Last week's cluster foxer: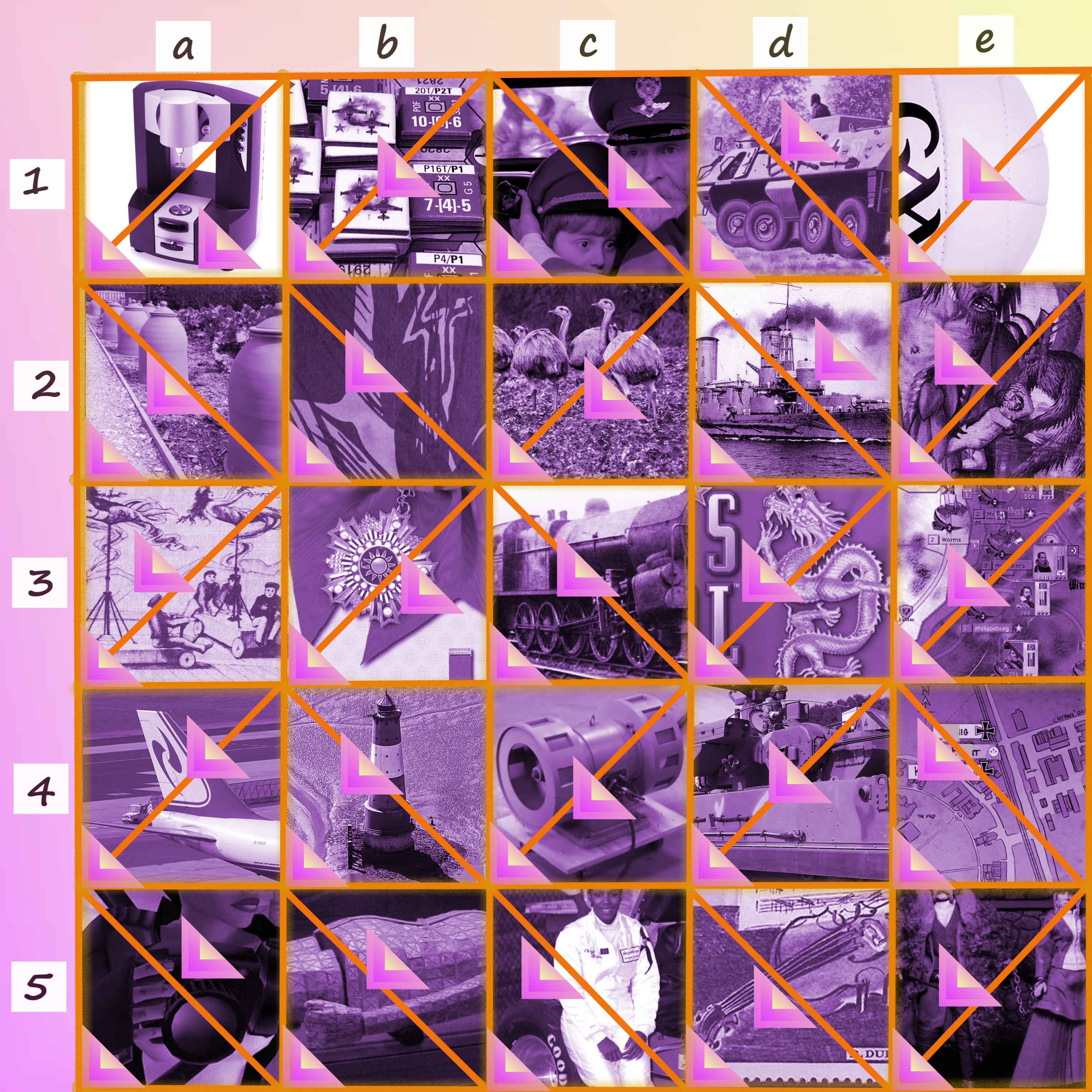 words beginning with 'rh' (defoxed by Nutfield)
a1. rheometer (Nutfield)
a2. rhubarb (Colonel_K)
b2. rhodesian brushstroke (Colonel_K)
c2. rhea (Nutfield)
a3. rhinemaidens (Colonel_K)
petr pavel (defoxed by Colonel_K)
b1. NATO (Aergistal)
c1. the president (Aergistal)
d1. ot-64 skot (Colonel_K)
d2. pavel (Aergistal)
d3. people's general (Aergistal)
the number '30' (defoxed by Electric Dragon)
e1. gaelic football (Electric Dragon)
e2. judas (Mrs. Nutfield)
e3. thirty years war (Nutfield, ylla)
d4. k30 (Colonel_K)
e4. camp 30 (Colonel_K, Aergistal)
jade (defoxed by ylla)
b3. order of brilliant jade (ylla)
a4. jade cargo international airlines (AbyssUK, ylla)
b4. jade bight (Nutfield)
a5. jade from beyond good and evil (Electric Dragon)
b5. jade burial suit (Electric Dragon)
samuel l jackson movies (defoxed by Colonel_K)
c3. the banker (Colonel_K, Electric Dragon)
c4. coach carter (copperbottom, Viscount)
c5. glass (Nutfield)
d5. the red violin (Nutfield, ylla)
e5. the hateful eight (Nutfield)