For the last seven days two twelve-wheeled dragons have been dozing sonorously in the summer sun at Berney Arms, one of England's sleepiest railway halts. In a moment or two, my colleague, Roman, will rouse them from their slumbers with a touch of his power handle, and Tally-Ho Corner's TS-powered tour of East Anglia's Wherry Lines will continue.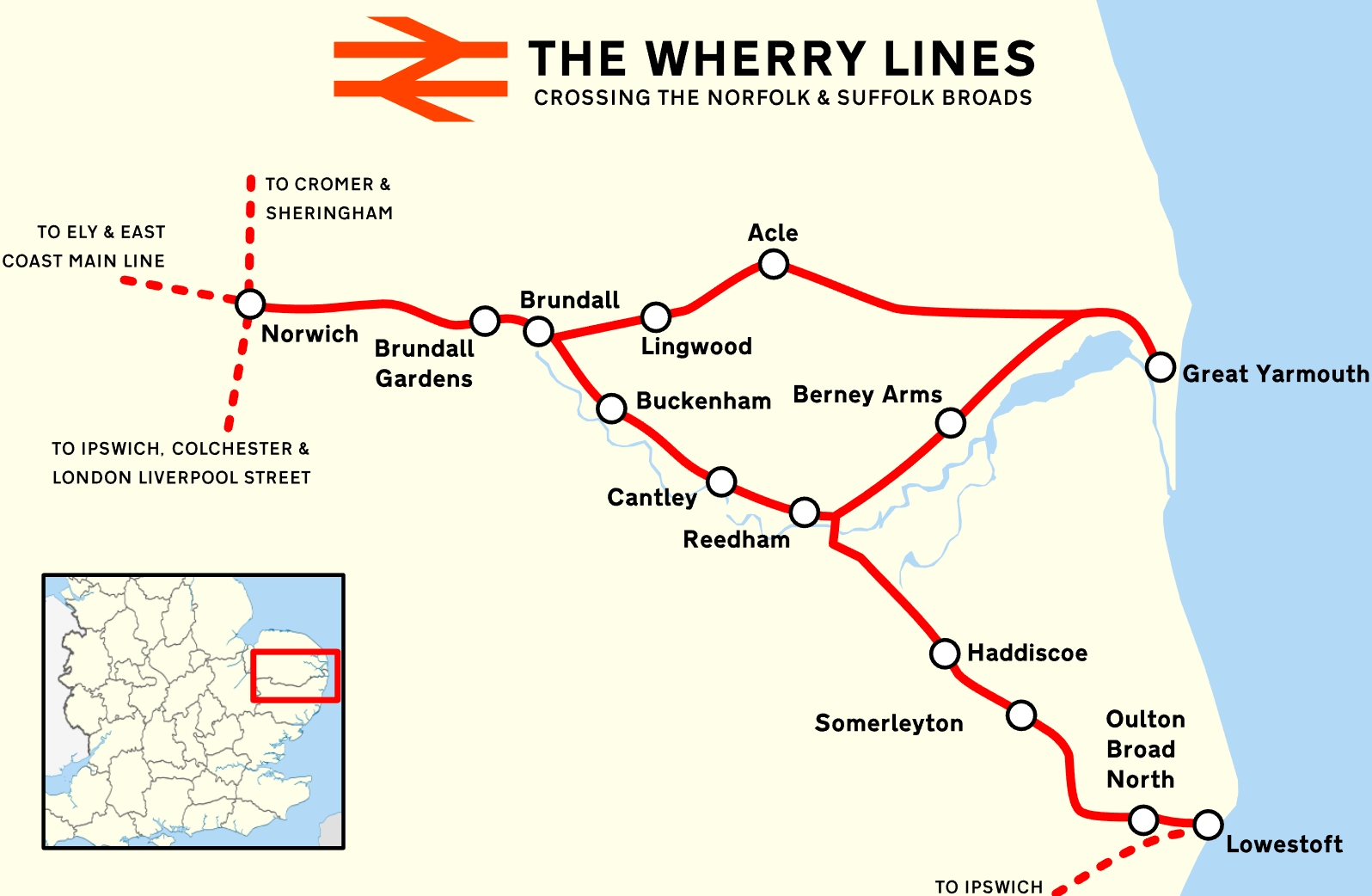 Consulting my cue cards, I see Reedham is our next port of call, and the next LWPA (Landmark Worth Pointing At) is a patch of damp ditch-lined pasture about a mile and a half northeast of the village's station.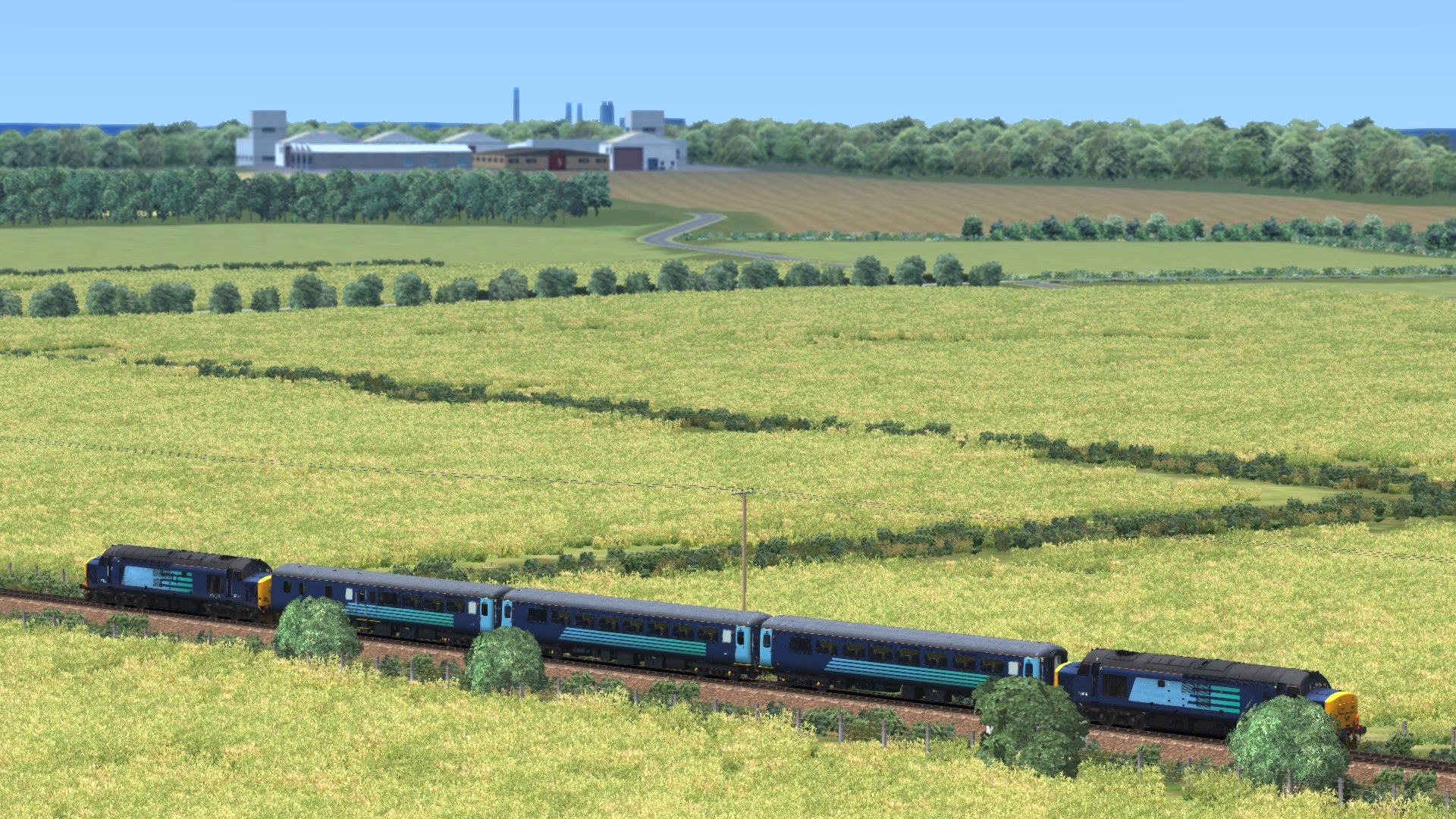 The bucolic spot is the last resting place of two B-17s that collided while returning from a 'Big Week' bombing raid. None of the 21 young men involved in the low-altitude collision lived to tell the tale. One of the two crews wiped out was minutes away from completing a 25 sortie tour that would, in effect, have ended their war.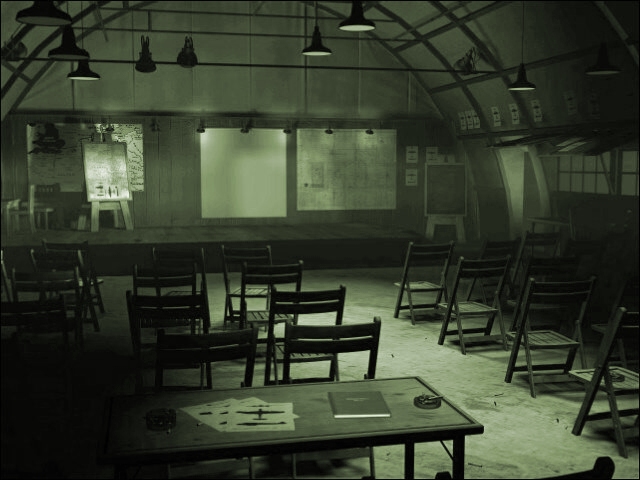 The subject of a memorable Time Team investigation, the tragic crash probably wouldn't have occurred if the skies over Reedham on February 21 st, 1944 had been clear. Approaching their Suffolk base, a vic of three undamaged B-17s was descending through cloud when an engine failed on the formation's righthand aircraft. Disorientated, alarmed, and tired, the pilot of the troubled Fortress appears to have overcompensated. Within seconds the steep climb he initiated caused a coming-together that cost his bomber its tail, and the vic leader its port wing. Mortally wounded, both planes buried themselves in the marshy sod over yonder before anyone could parachute to safety.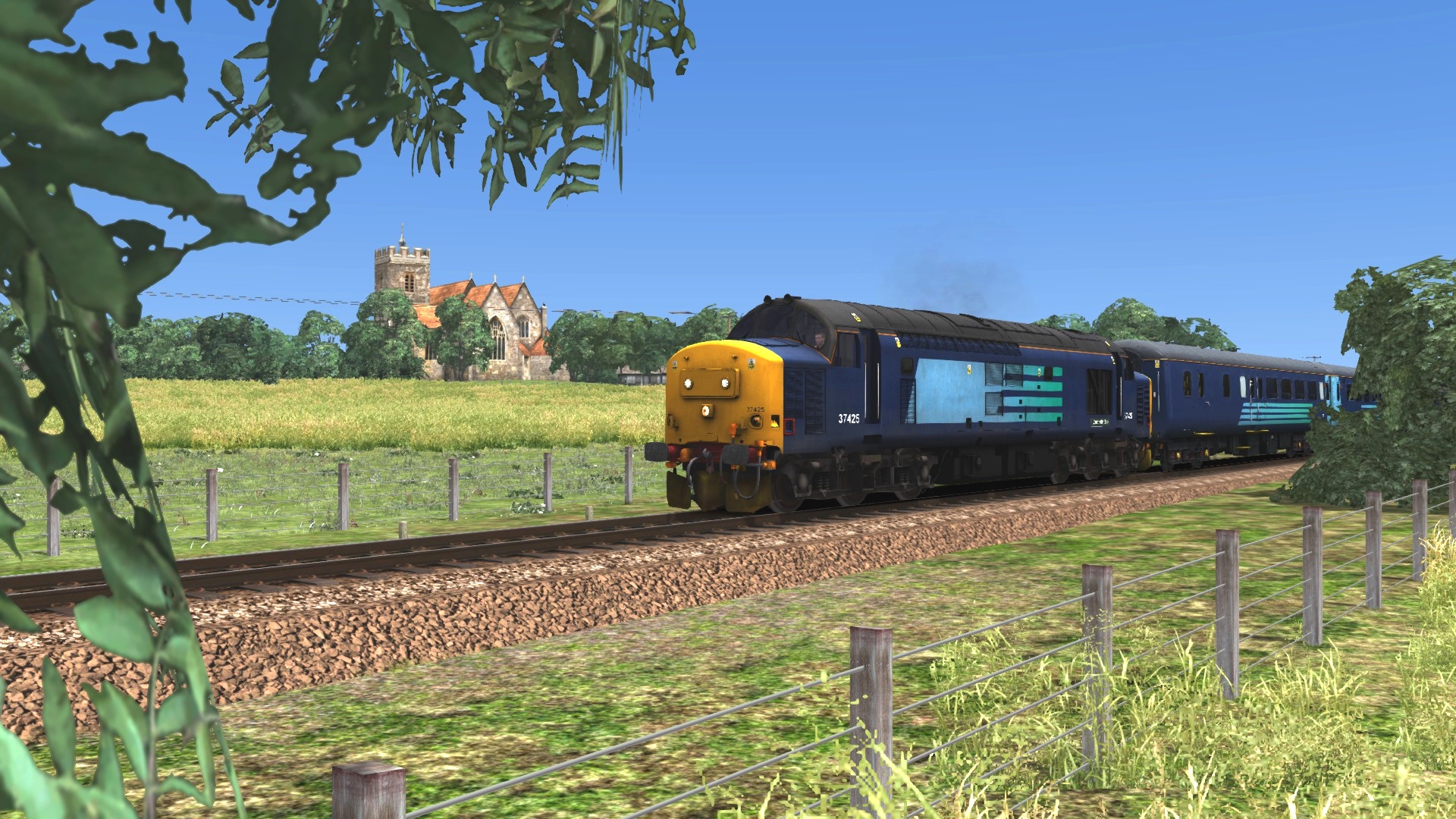 Until a workman's carelessly discarded cigarette butt set it ablaze in 1981, Reedham was the proud owner of one of Britain's hundred or so thatched churches. Today prosaic baked clay keeps worshippers at St John the Baptist dry.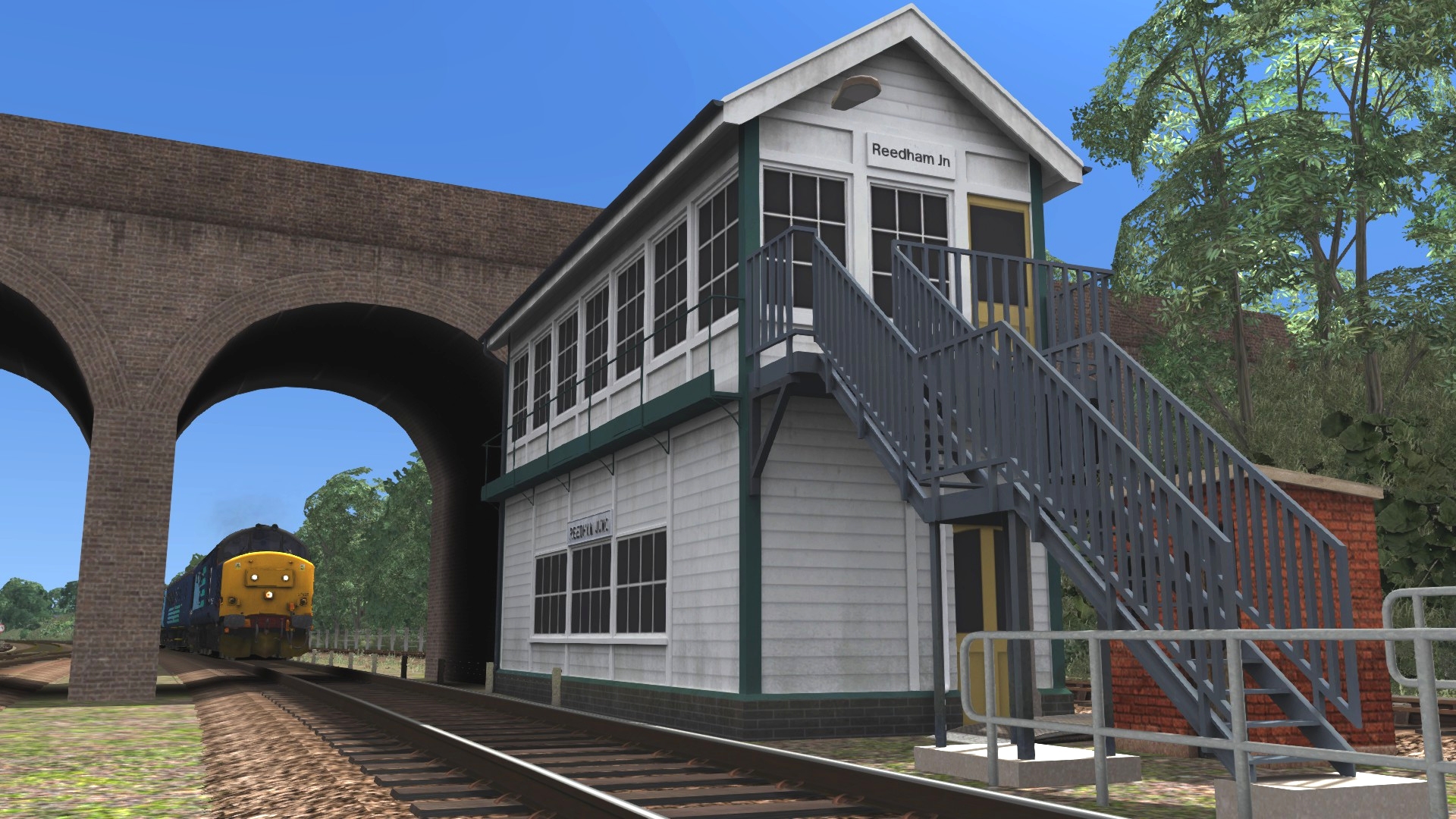 More recently, the village lost its wonderful 120-year-old signal box. Earlier this month the 60-lever box we pass as we enter the station was sawn in half, craned onto low-loaders, and driven to Holt where it's set to become the centrepiece of the North Norfolk Railway's new interactive signalling visitor experience.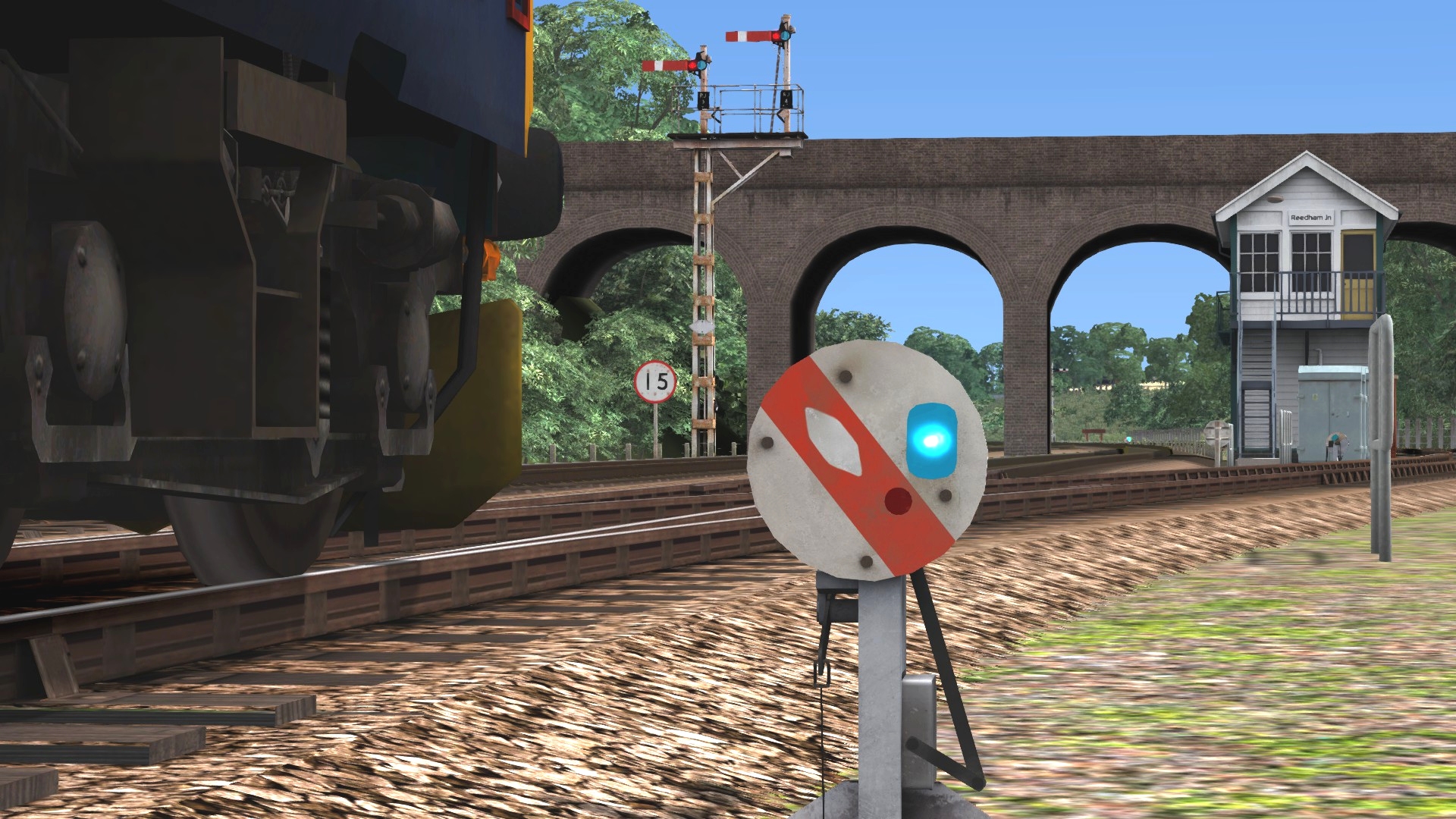 Once Roman has switched locos, we'll be passing the signal box and the array of beautifully simmed ground signals again as we proceed down the line to Lowestoft.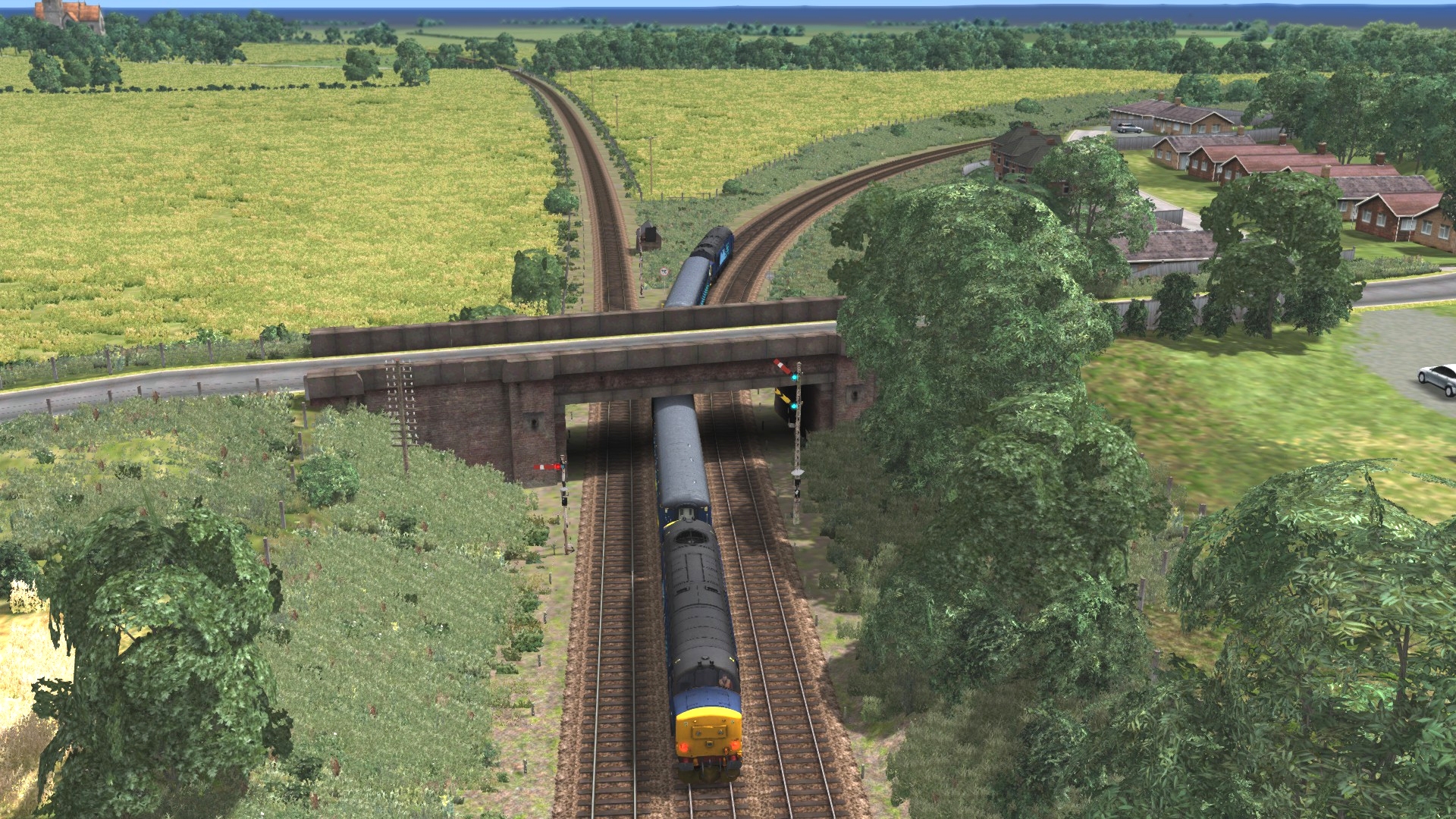 Listen to that flange squeal! The curve on the western side of the Reedham Swing Bridge is so tight it's fitted with a guard rail to prevent derailments.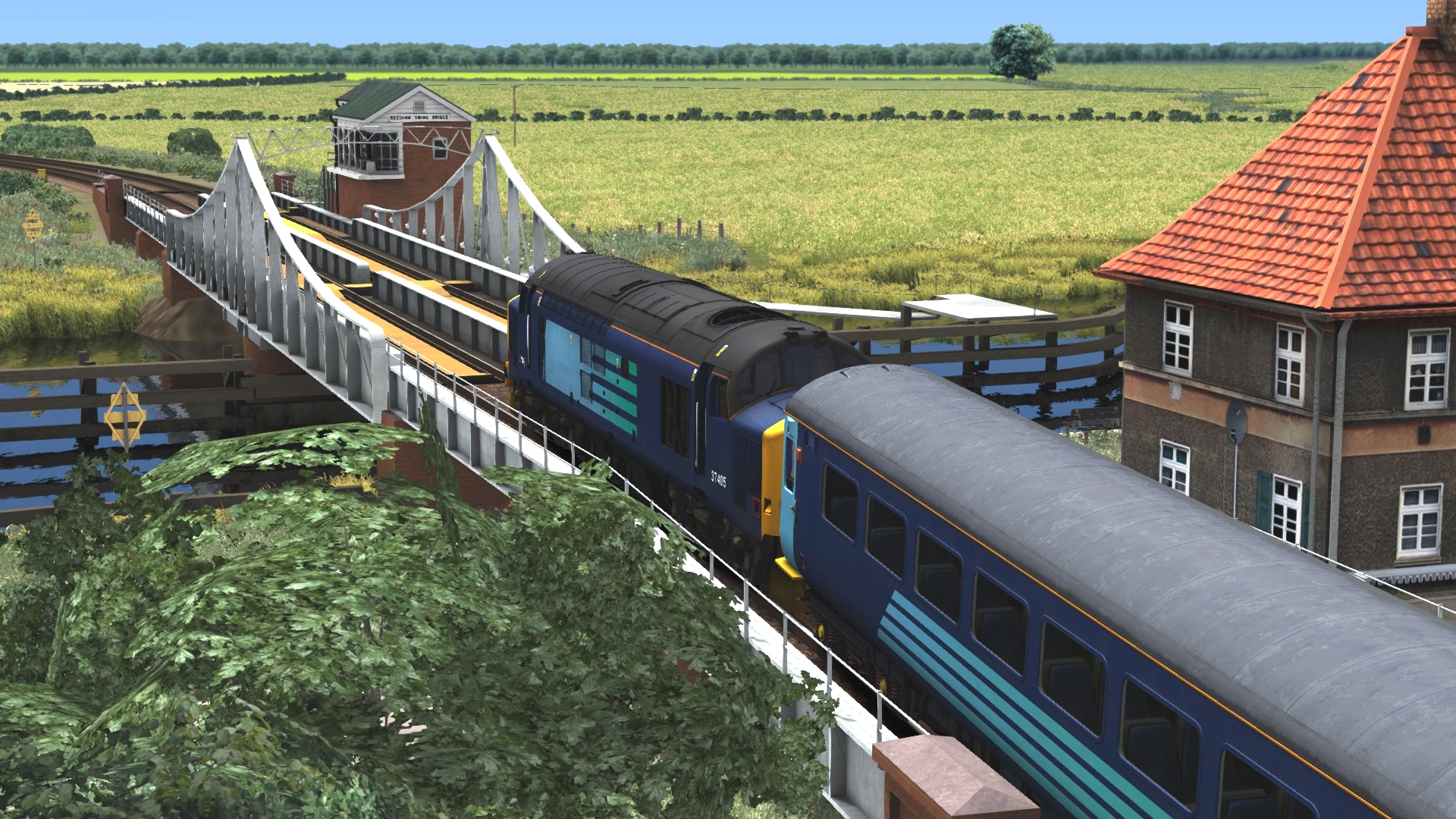 One of three elegant Edwardian swing bridges in the area (we'll be crossing another – Somerleyton – shortly) Reedham is a magnet for railway photographers, but was, until recently, an expensive pain in the backside for Network Rail, Britain's state-owned rail infrastructure overseers. Tired of dealing with regular problems such as slipped winch cables and expansion-related jamming (the bridge often got stuck in hot weather) this October NR carried out major refurbishment. In theory, weekly maintenance visits and frequent unscheduled call-outs (Reedham used to break down as often as twenty times a year) are now things of the past.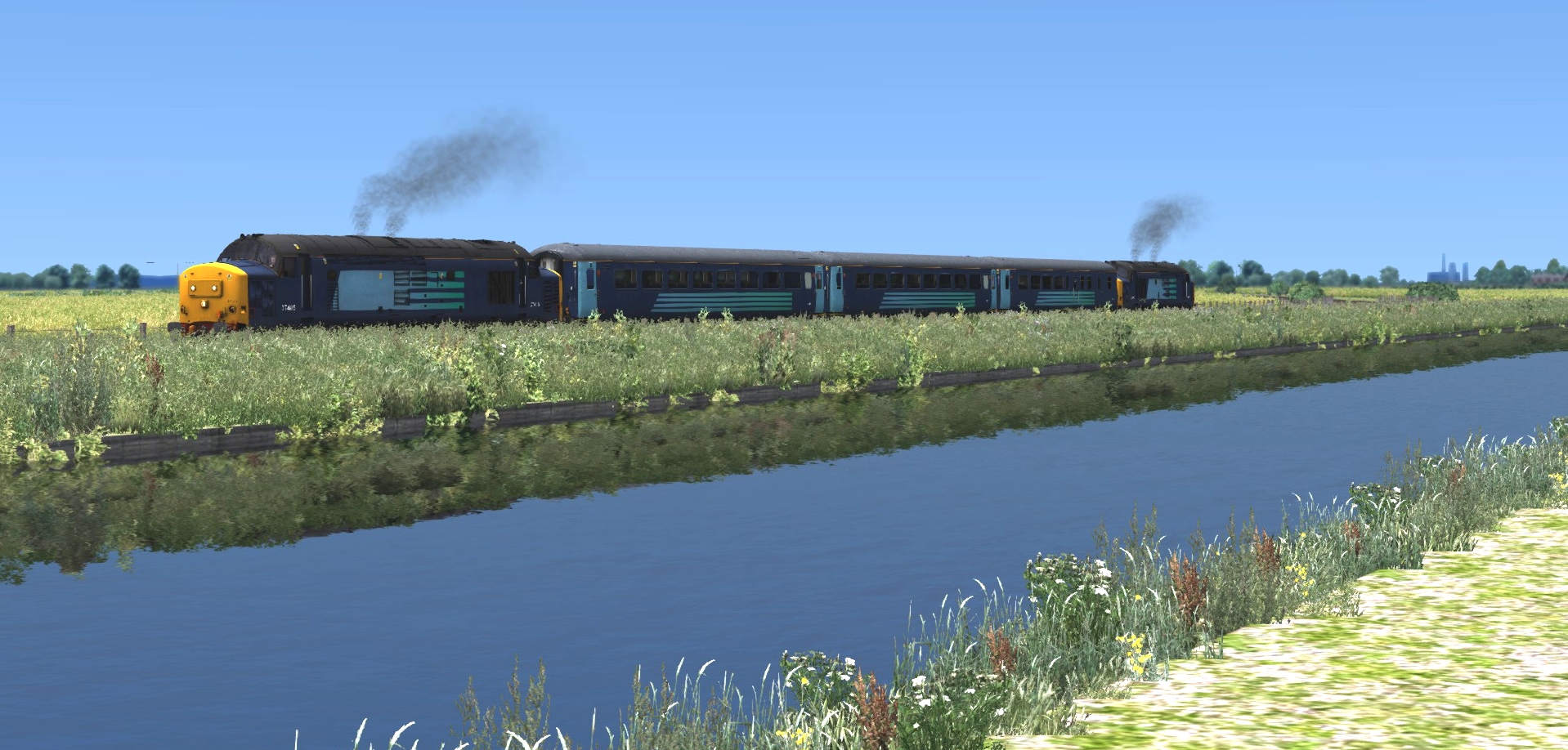 If Britain's rail network hadn't been vigorously pruned in the Fifties and Sixties, today Network Rail would have responsibility for two additional pivoting ponts SE of Reedham. A claggy three-mile gallop along the southern bank of the Haddiscoe Cut brings us close to the lichened remains of one of those bridges.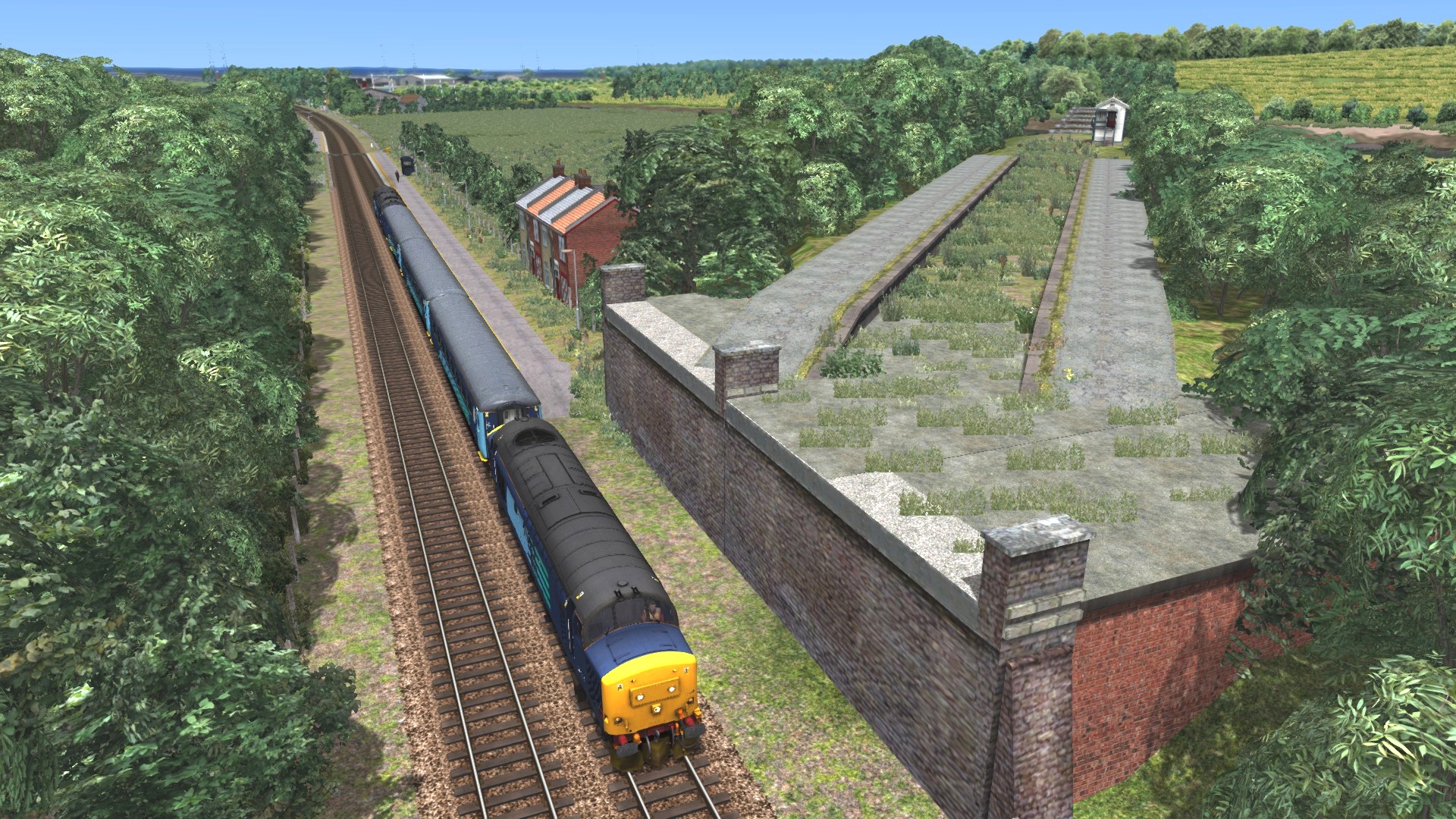 Improbably, for a century the small village of Haddiscoe possessed two stations. Linked by a staircase to Haddiscoe Low Level was Haddiscoe High Level, a stop on the Great Yarmouth – Beccles line. Closed in 1959 when that line was axed by one of Dr. Beeching's predecessors, the elevated station and the swing bridge just north of it once refracted the thunder of London-bound expresses.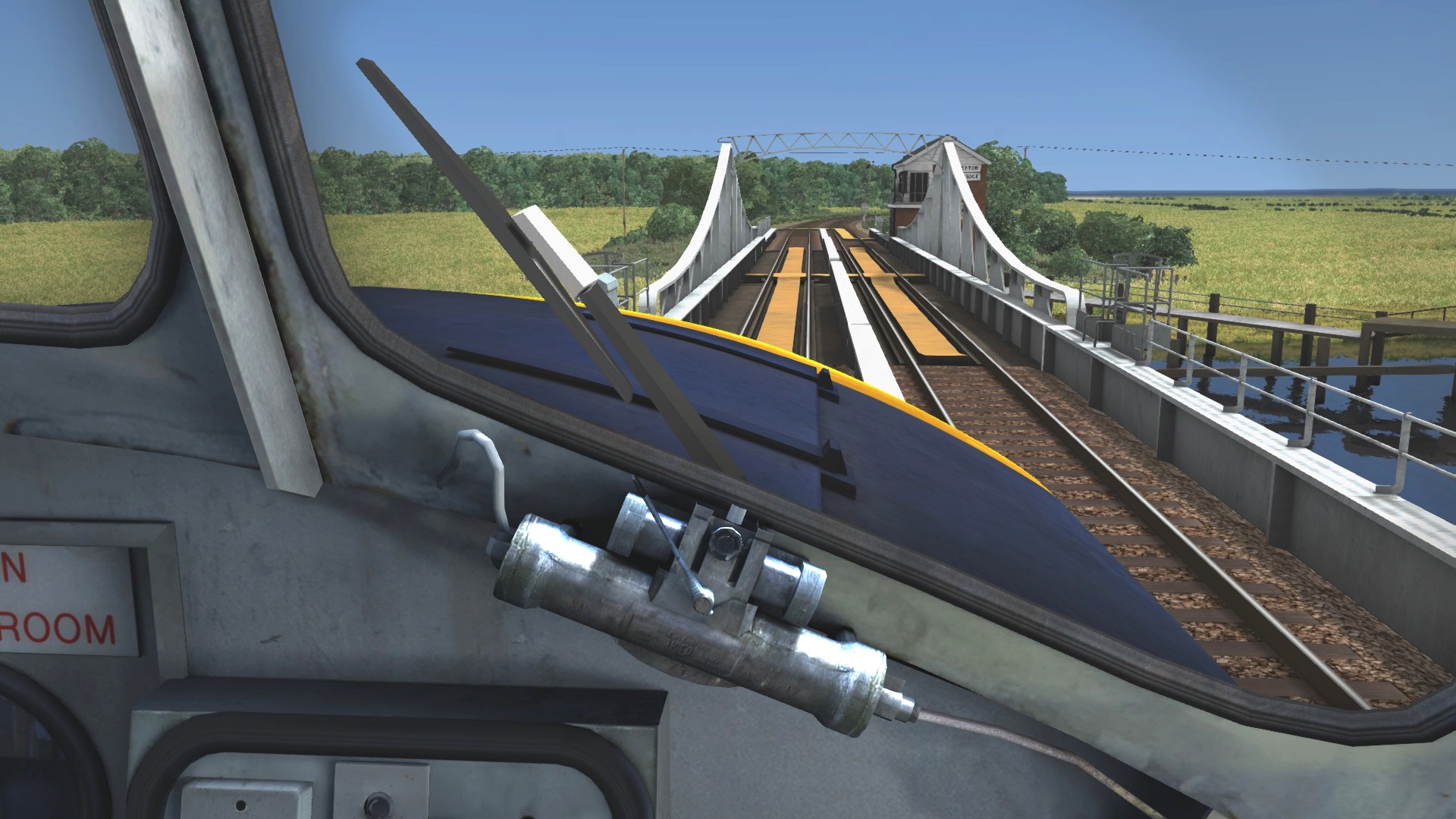 Crossing the River Waveney-spanning Somerleyton Swing Bridge we pass from Norfolk into Suffolk and within a minute are buffeting the ballast flora at Somerleyton station.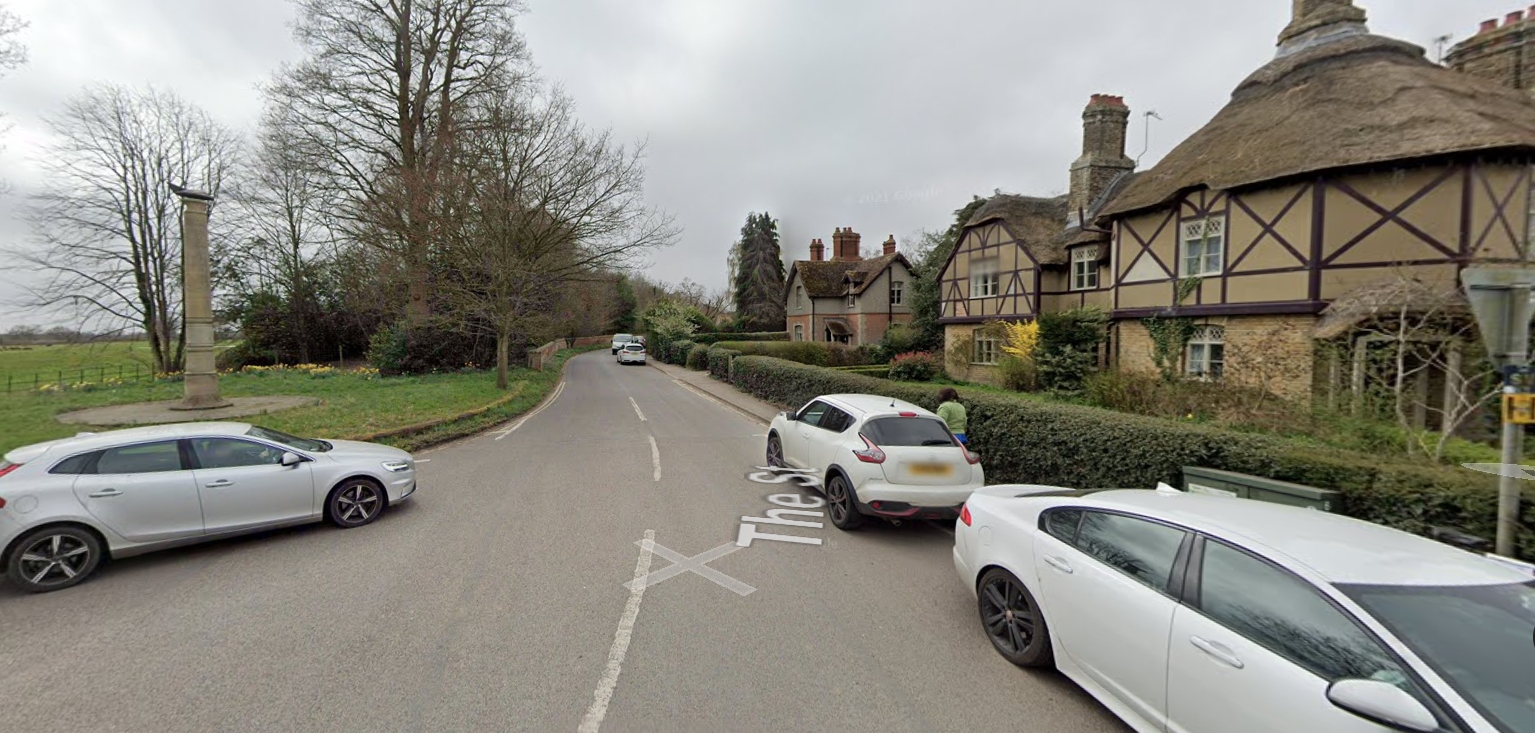 A kilometre from Somerleyton station there's a monument that looks like it might mark the site of a UFO crash. Actually the saucer-topped pillar opposite the green commemorates the fact that the village is the birthplace of the hovercraft.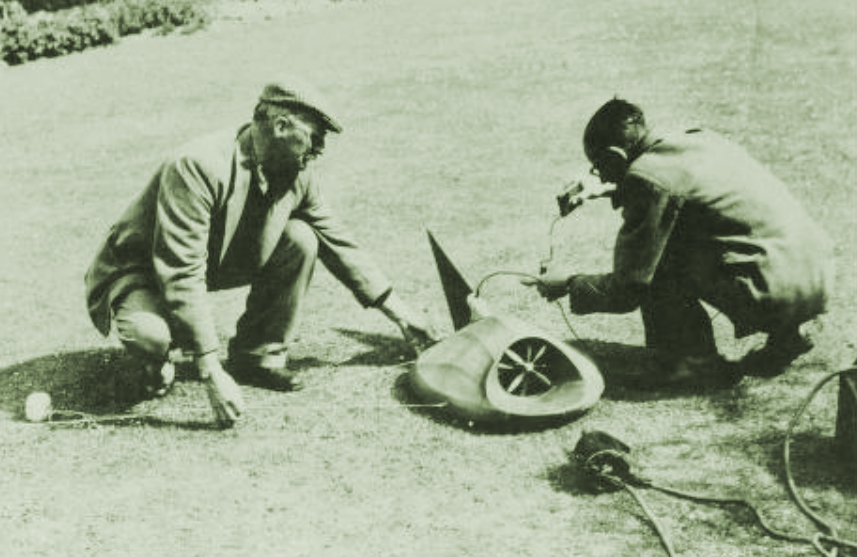 In 1950 British radar boffin Christopher Cockerell purchased a local boatyard. Ripplecraft's bread-and-butter was designing, building, and hiring out Broadland cruisers, but when work permitted Cockerell would apply his mind and machine tools to more speculative projects. Fascinated by the idea of eliminating the friction between boats and water, he spent several years experimenting with fans and pumps, before, one evening in June 1954, stumbling on a method for creating useful air cushions. The breakthrough experiment involved a vacuum cleaner and two nested food tins. A decidedly Dan Dare prototype followed, and the sight of this gliding around his croquet lawn, so impressed Lord Somerleyton of Somerleyton Hall that he contacted his chum, the First Lord of the Admiralty. The rest, as they say, is history.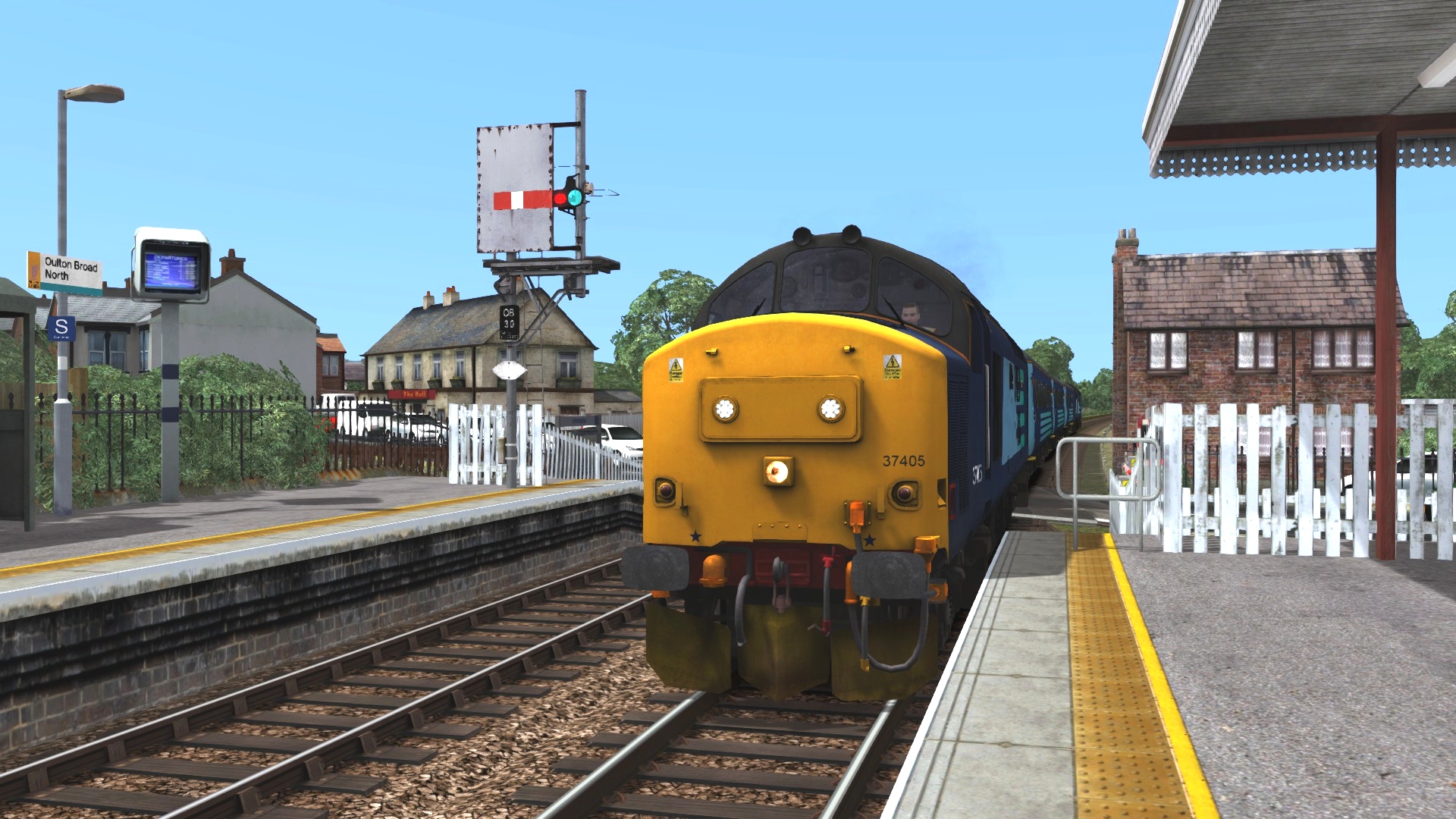 If he was alive today, Cockerell would undoubtedly approve of an education establishment a short walk from this station. Students of one of Britain's only boatbuilding training colleges are amongst users of Oulton Broad North, the last stop before Lowestoft.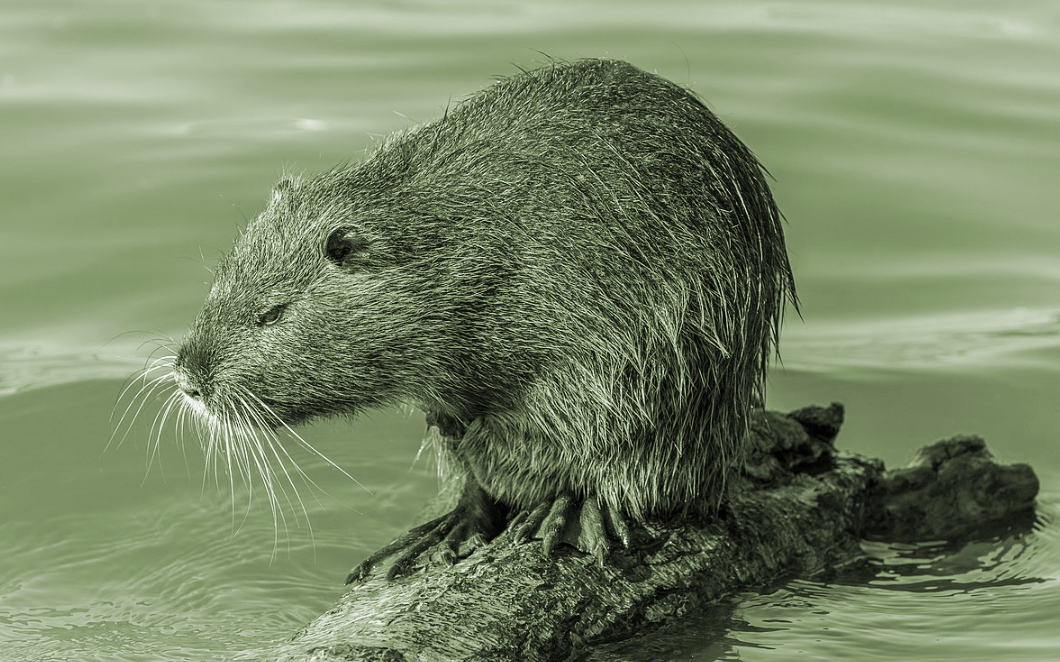 When I was a lad, Oulton Broad, the patch of water on which the college's students test their creations, was a good place to observe the chunky South American rodents the Dutch call 'beverratten'. The coypu that colonised East Anglia after escaping from a fur farm near Norwich in 1937, antagonised local farmers by eating their sugar beet and brassed off British Waterways by eroding banks. A state-sponsored culling programme in the early Sixties dented the burgeoning population, however numbers surged again in the Seventies after a couple of mild winters. It took a second more sustained extermination campaign in the 1980s – a campaign backed by better science and utilising smarter methods (animals were caught in floating cage traps then dispatched with .22 pistols) – to fully decoypu the UK. You can get a pretty good idea of what would have happened here had action not been taken, by looking at the spread of nutria on the continent during the past four decades.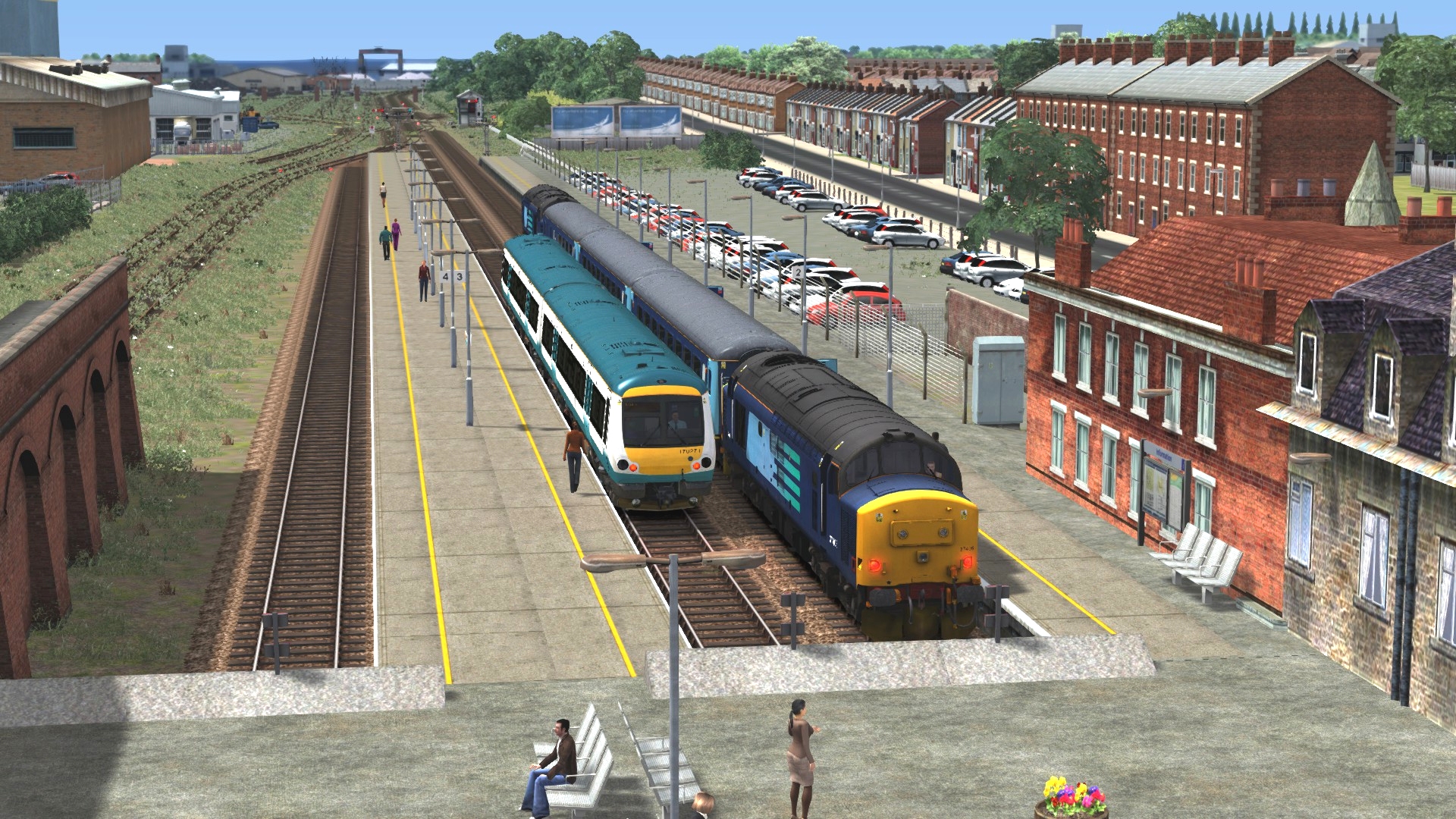 "Lowestoft. This is Lowestoft. Alight here for Britain's earliest sunrises, largest potato waffle factory, and most interesting work-in-progress bridge."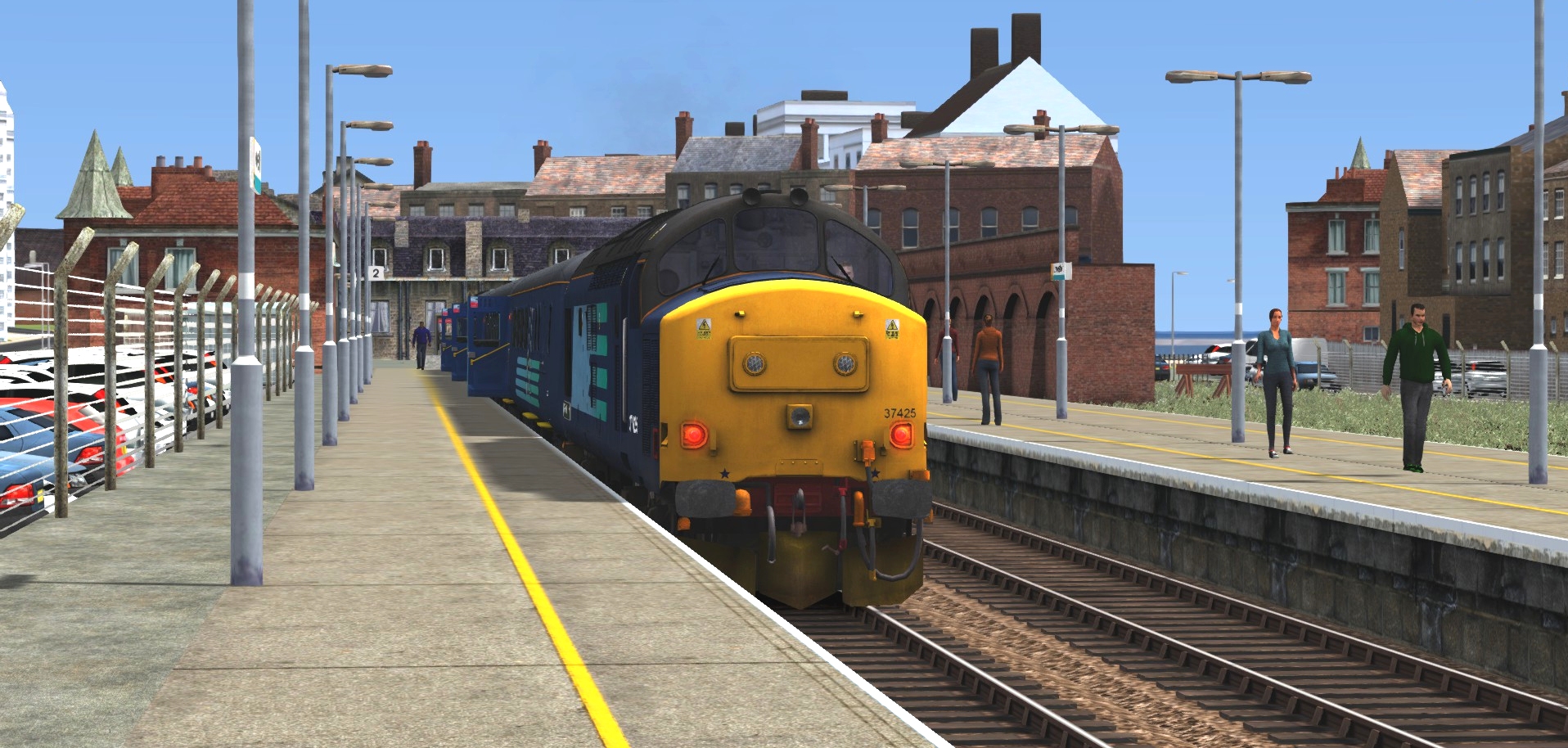 In the few minutes it takes Roman to amble to the other end of our train then munch his way through a packet of Mini Cheddars, rather than tell you about another of Broadland's Victoria Cross heroes, or point out that the original House of the Rising Sun might not have been in New Orleans, let me explain why the pub opposite the station is called the Joseph Conrad.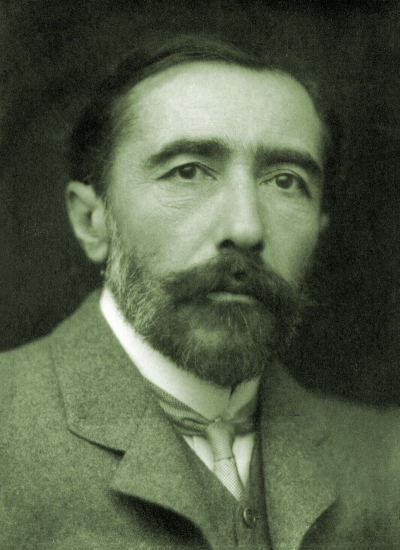 Józef Teodor Konrad Korzeniowski's long and fruitful relationship with England and the English language began a stone's throw from Lowestoft Central on June 10th, 1878. The troubled young Pole found in this Suffolk port both willing tutors and opportunities to restart a stalled nautical career. Within a month of arriving he'd joined the crew of the Skimmer of the Seas, a local coal schooner. "In that craft I began to learn English from East Coast chaps, each built as though to last for ever, and coloured like a Christmas card."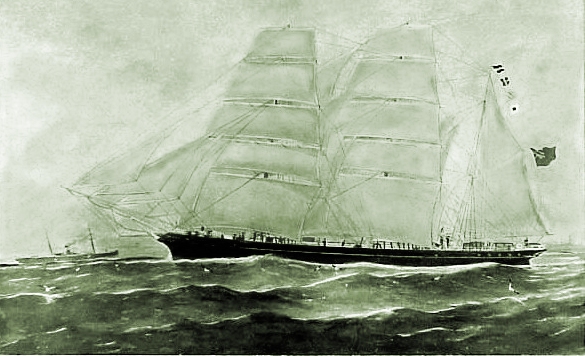 Over the next fifteen years Conrad paced the decks of many a British merchant ship (His first command was the Otago – the barque pictured above) accumulating memories of people, places, and events that would prove invaluable later. He grew to love the malleable language of his adopted homeland: "To write French you have to know it. English is so plastic—if you haven't got a word you need you can make it.". When, at around the age of 40, he started writing fiction seriously, he chose to use "the speech of my secret choice, of my future, of long friendships, of the deepest affections, of hours of toil and hours of ease, and of solitary hours, too, of books read, of thoughts pursued, of remembered emotions—of my very dreams!" rather than the Polish or French he'd grown up speaking.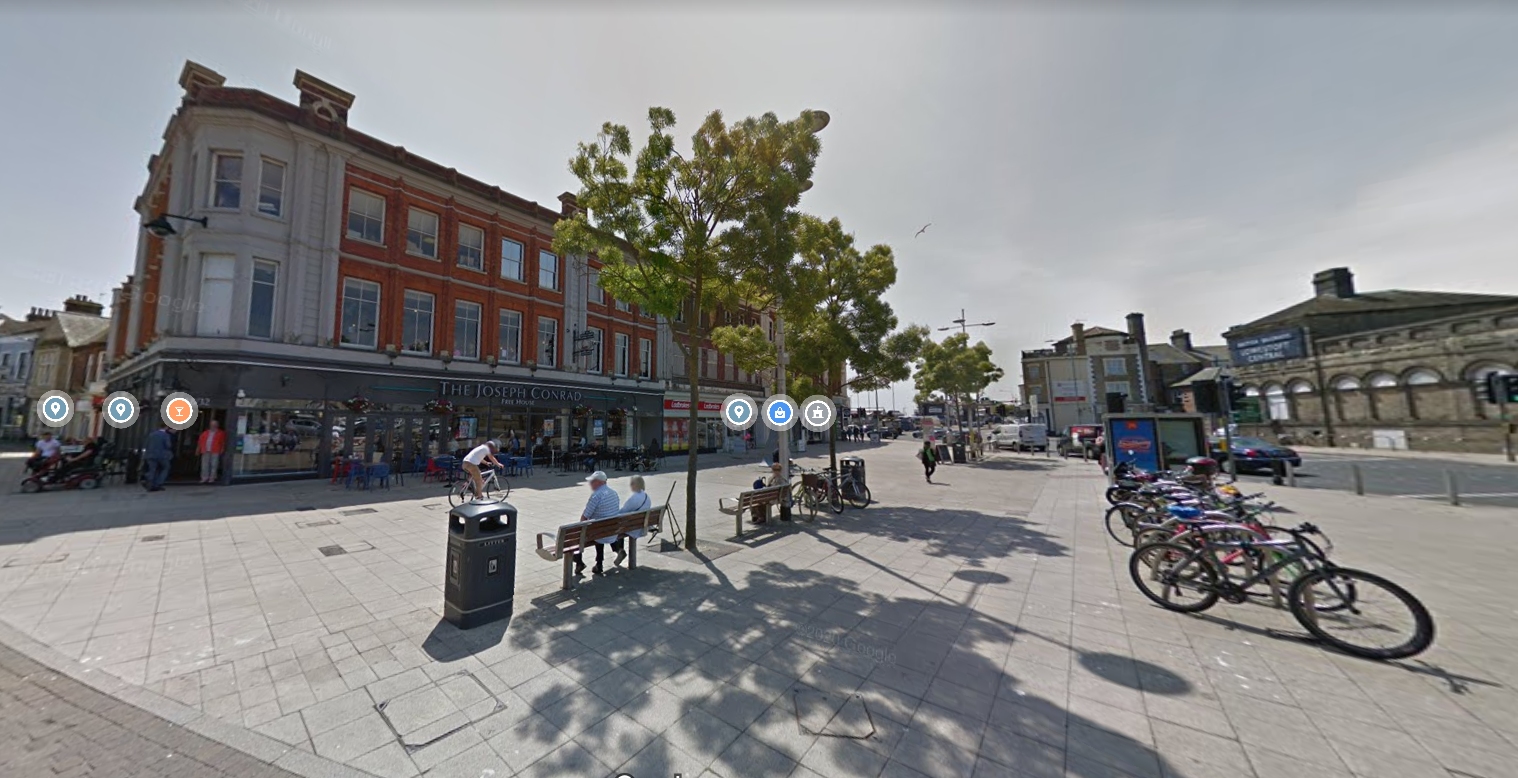 Ignore the aforementioned watering hole (sadly, a modern Wetherspoons rather than a seedy local full of sea dogs and secret agents) and Lowestoft is strangely silent about its role in Conrad's Anglicization. You'd think that a town that had literally harboured a literary great would want to commemorate that with, at the very least, a plaque or street name.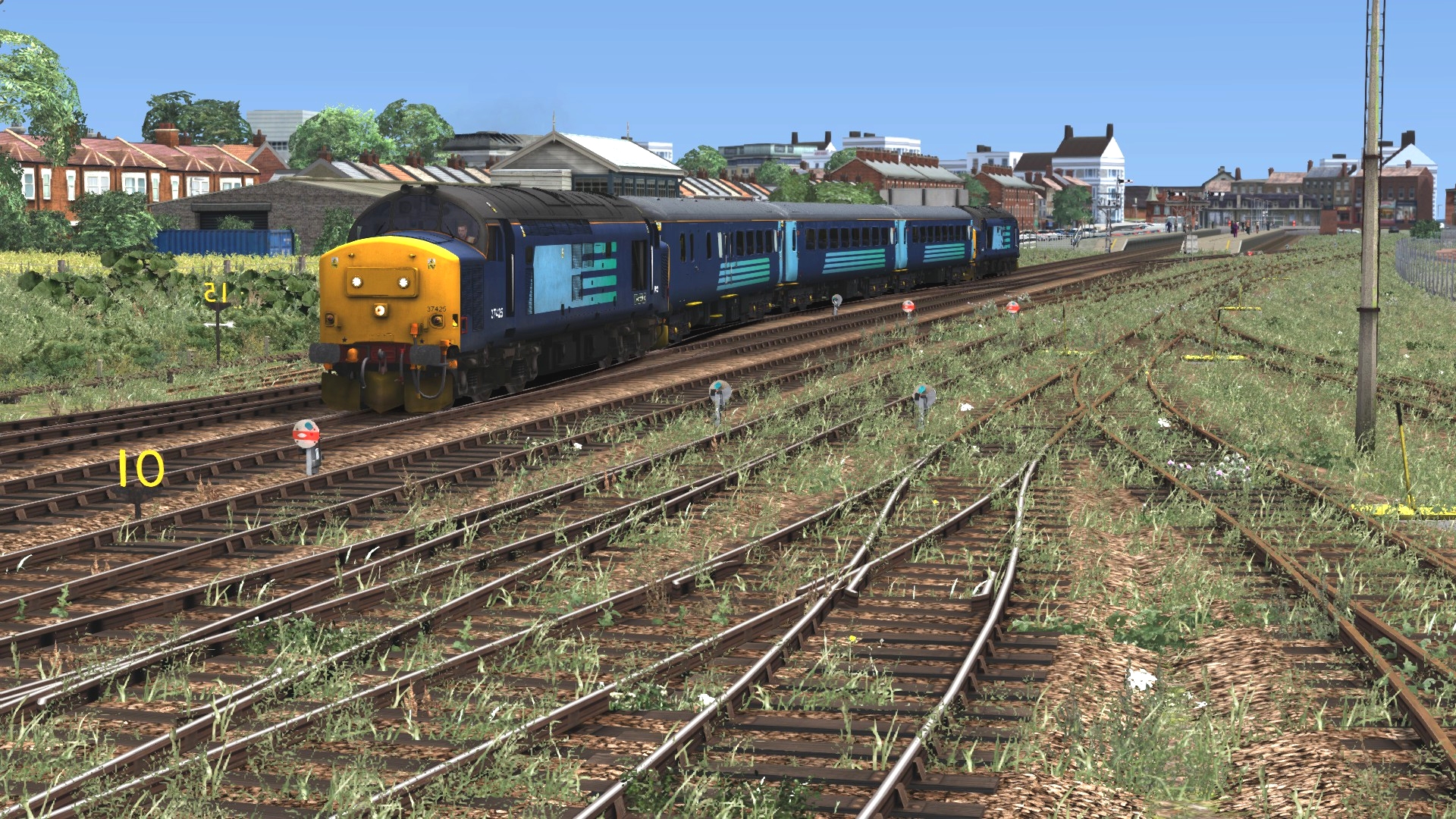 Apart from the section between Reedham and Brundall, our trip back to Norwich is on metals we've already shined. I'm off for a cuppa and a custard cream, but will return with a few more lineside asides when we reach the unexplored stretch.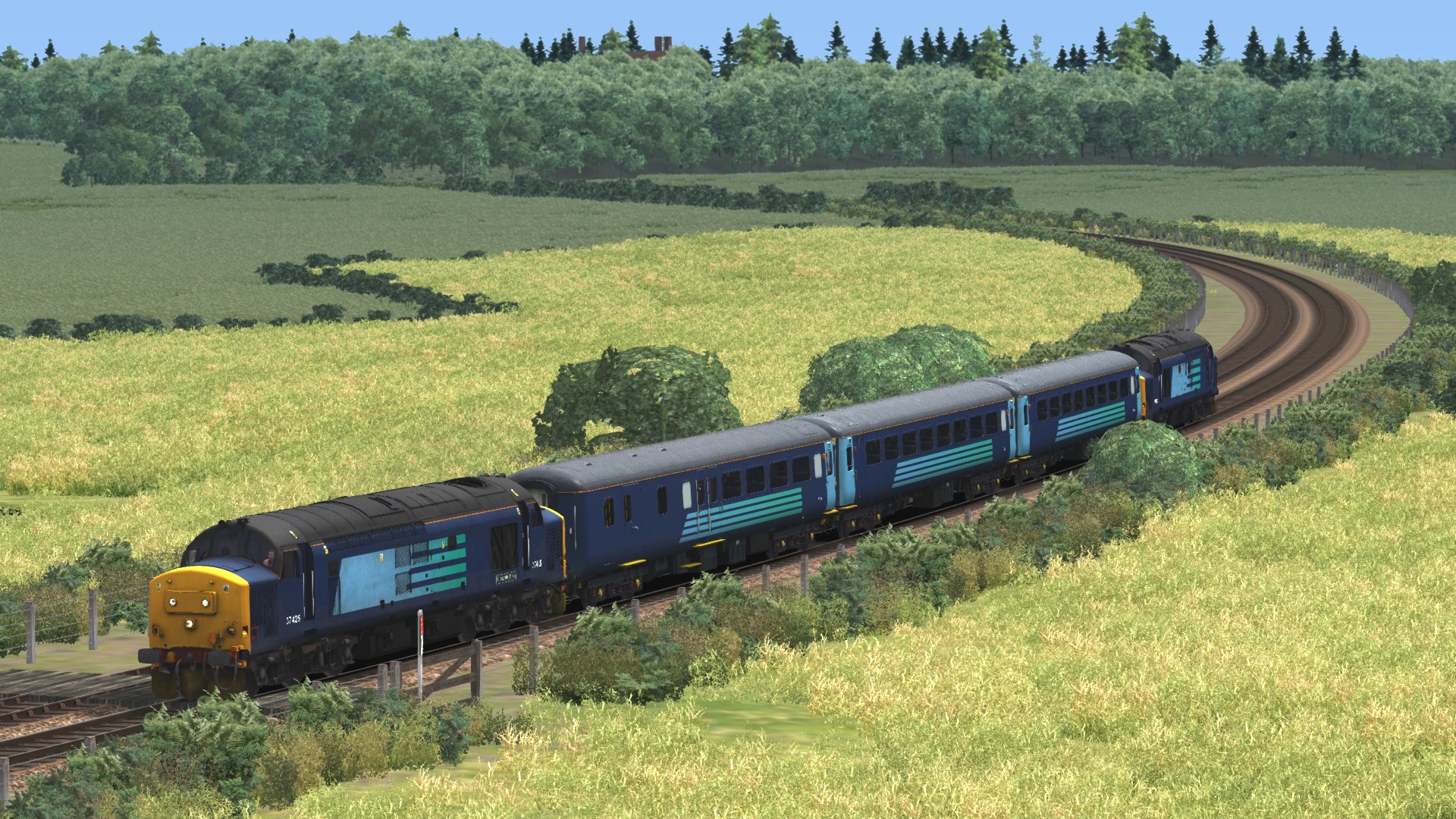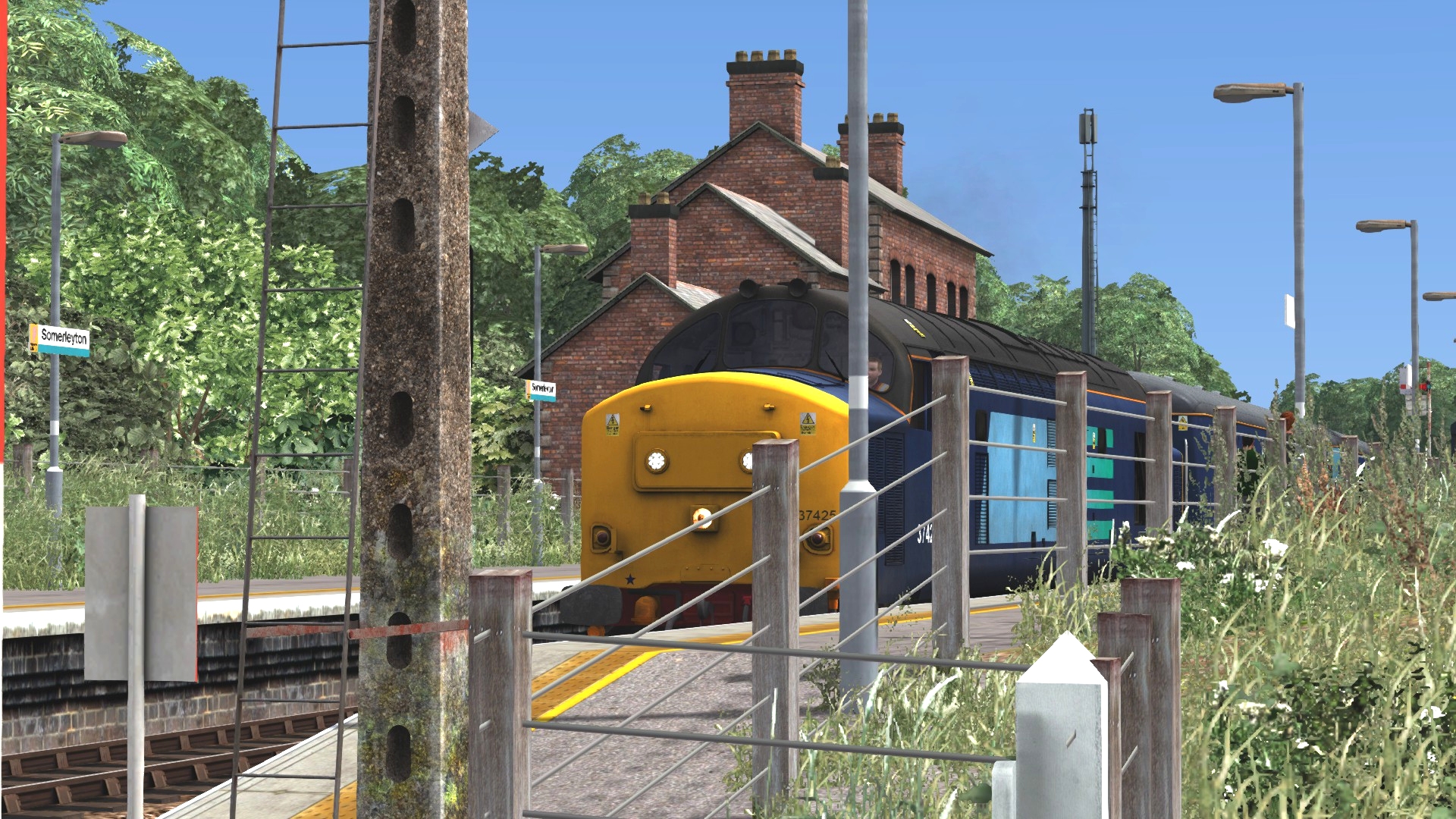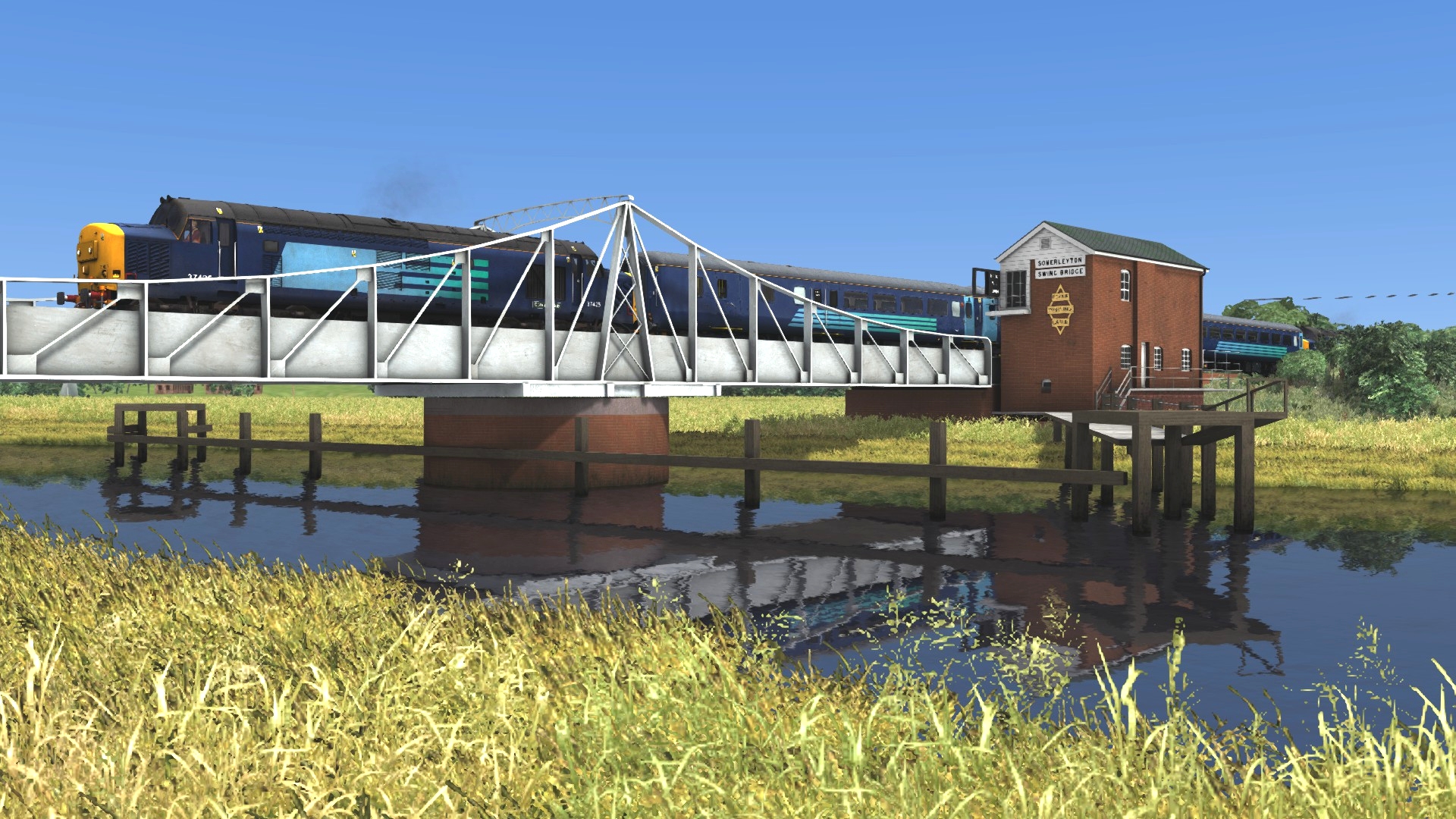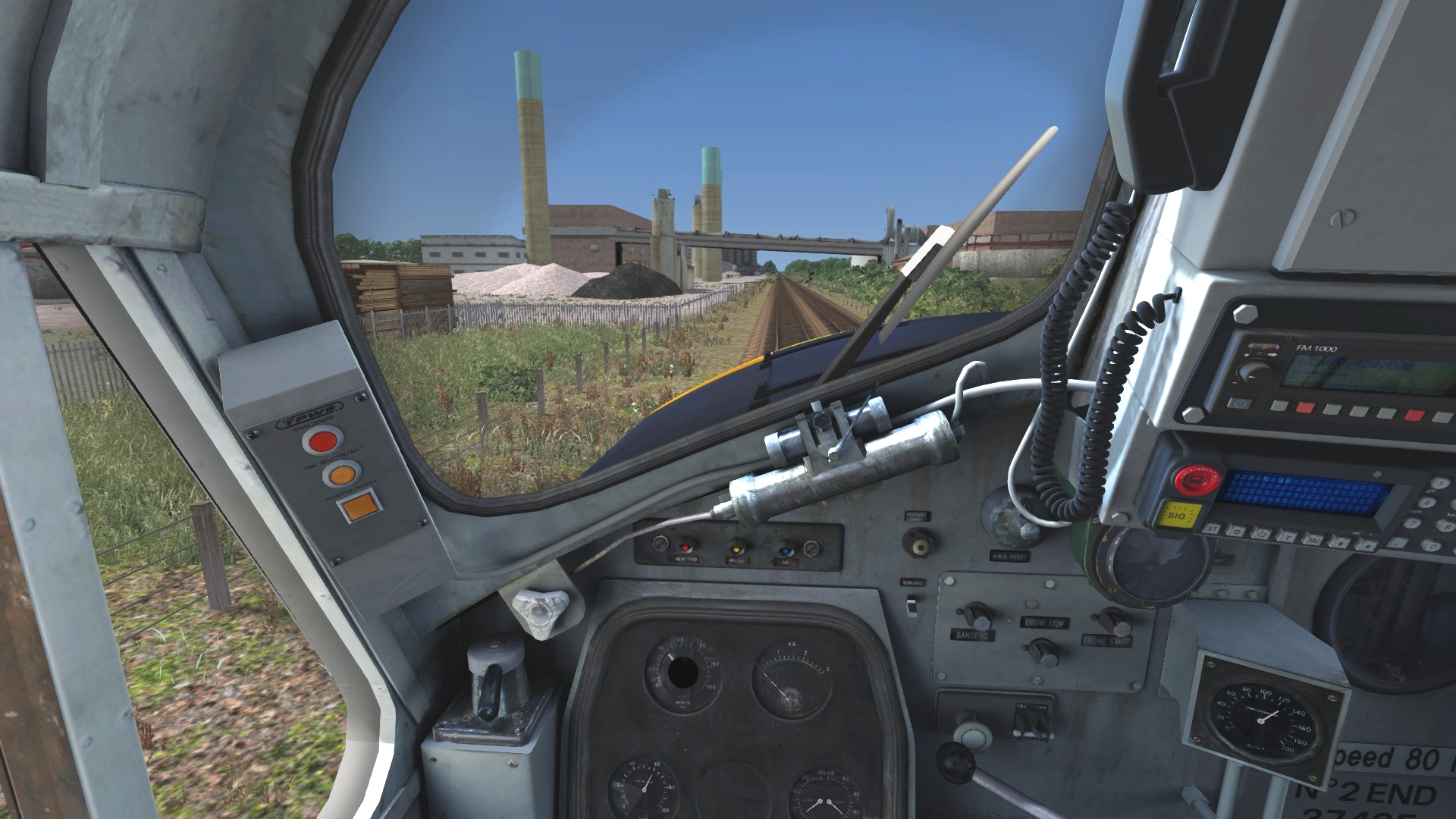 There's a fair chance the sugar that sweetened my tea and made my teabreak biscuits so unhealthy originated in the factory up ahead. Around a half of the sugar consumed in Britain comes from domestically grown beet processed at refineries like Cantley.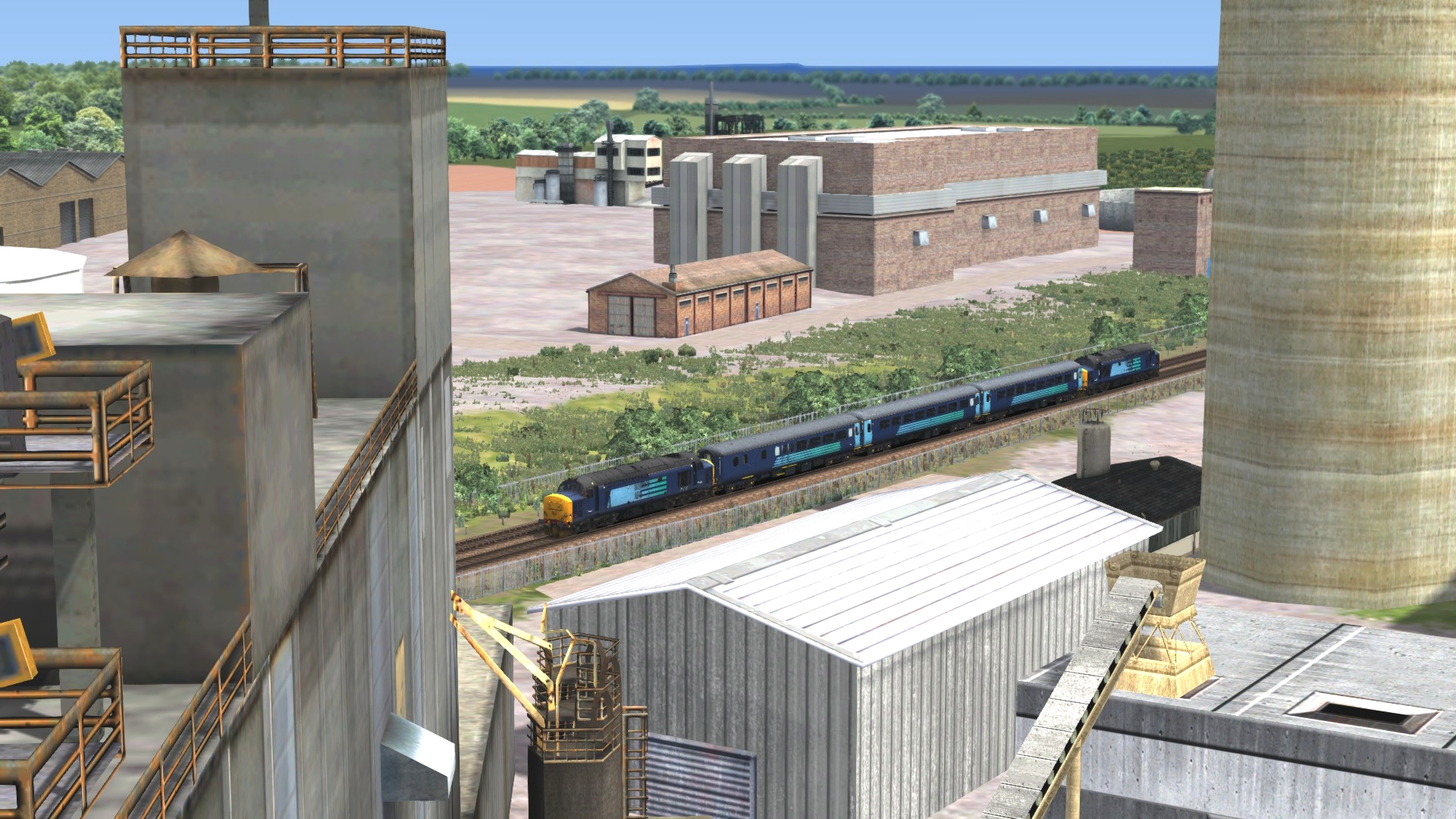 Every year the oldest of the UK's four sugar factories transforms 1.5 million tonnes of muddy root vegetables into 220,000 tonnes of twinkling crystal sweetness. After cleaning, the beets are sliced into v-shaped 'cossettes' by a machine you definitely wouldn't want to tumble into whilest attempting to retrieve a dropped glove. The cossettes are then heated in water to draw out the sugar. Once the resulting solution has been treated with CO2 and milk of lime to remove impurities, it goes into the heated centrifuges that grow the crystals.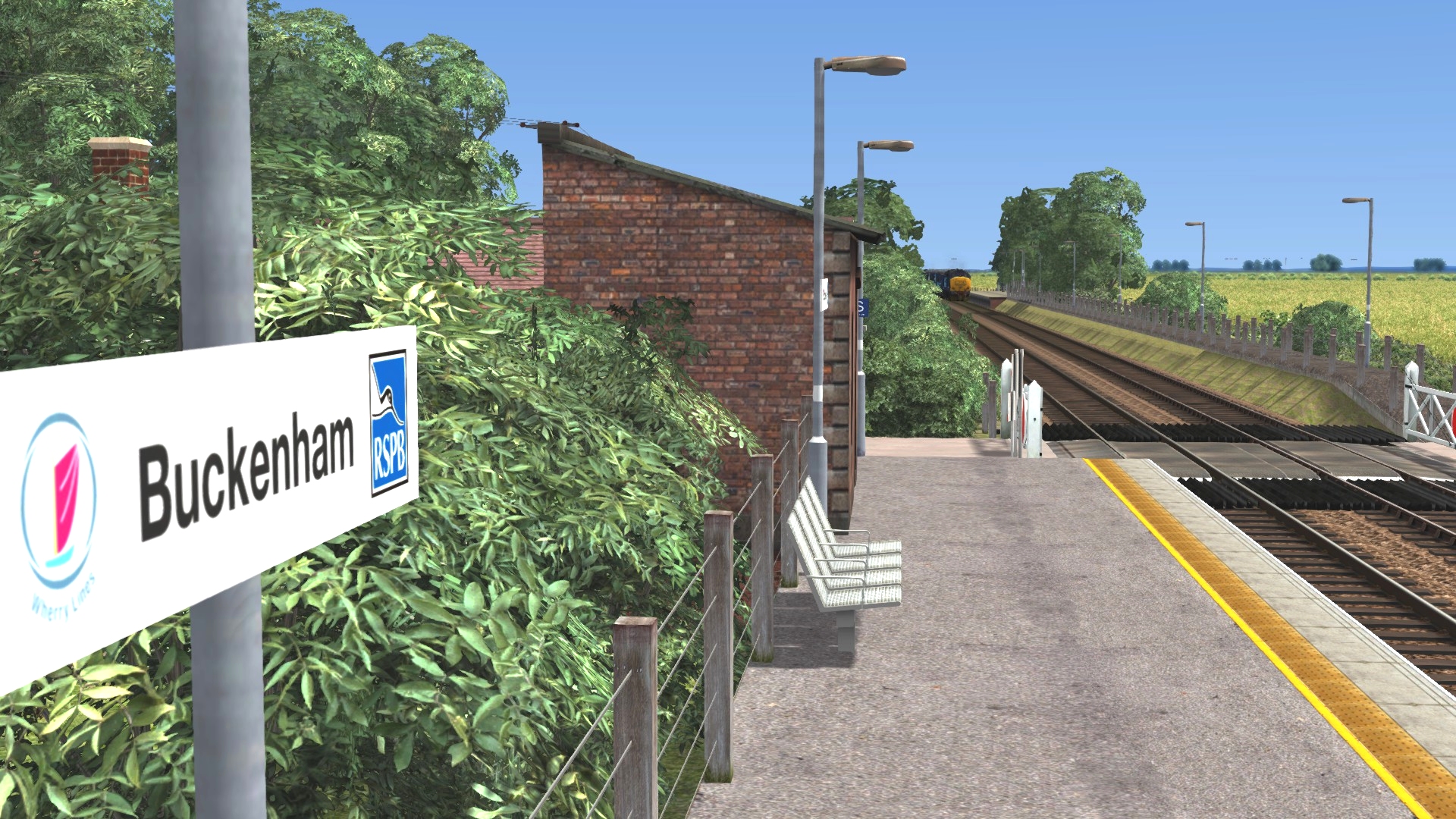 Within sight of Cantley's lofty steamstacks and silos is Buckenham station, a weekends-only request stop with an even lower annual footfall than Berney Arms. The bizarre, generously staggered platforms are a bit of a mystery. In the 19th Century some railway companies went for staggered station configurations because they were unwilling to pay for footbridges and didn't want passengers darting across tracks in front of departing trains, but here the chosen arrangement seems to increase the danger of accidents not reduce it!
Last year a mere 300 people started or ended a journey at Buckenham. Most of these travellers were probably drawn here by Strumpshaw Fen, the nearby RSPB nature reserve. The reserve's attractions include fanged deer, and Britain's largest spider and loudest bird.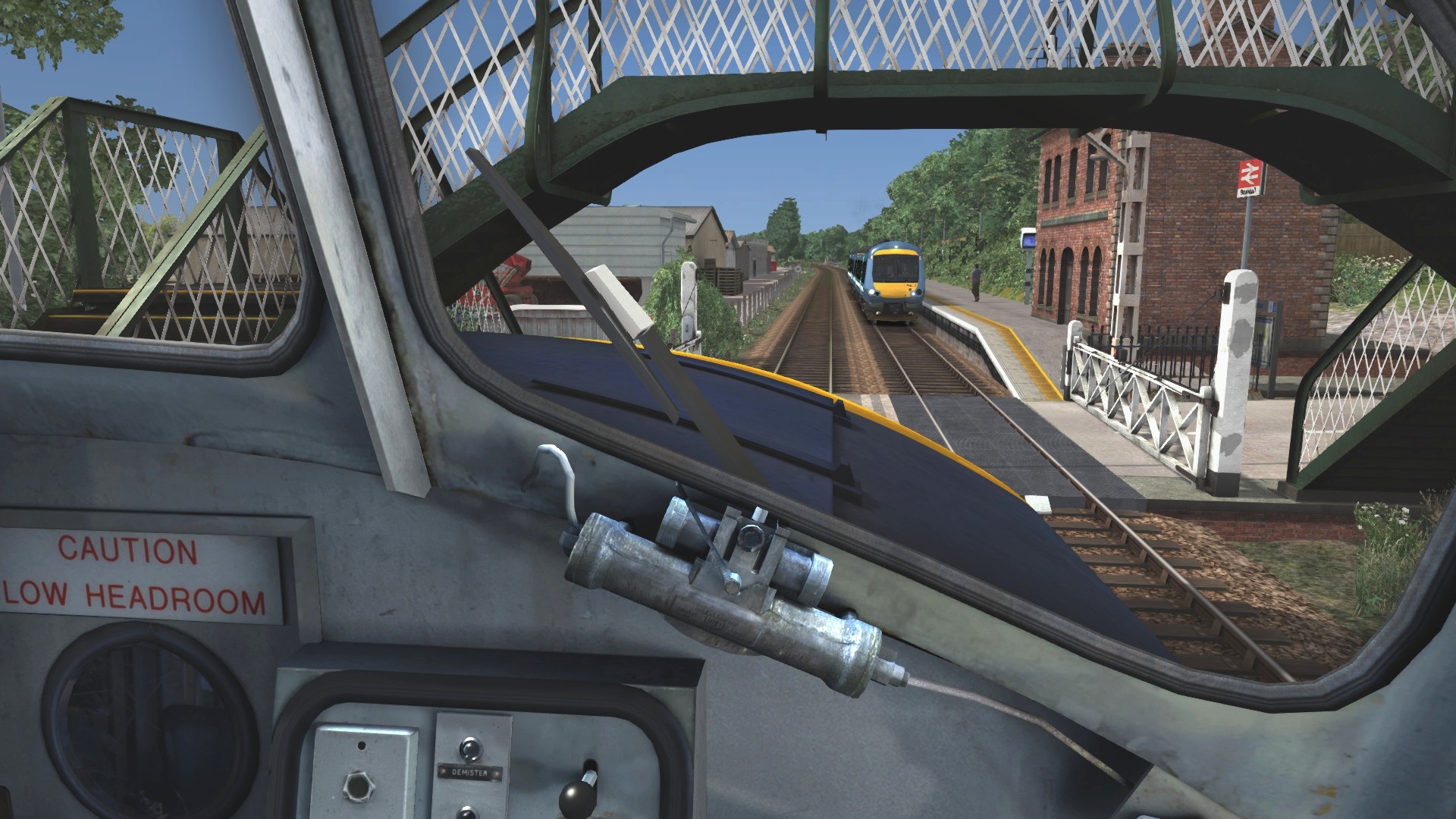 Boom bird… bog drum… butter bump… bitter bum… boom bird… bog drum… butter bump… bitter bum... According to my colleague, Roman, if you listen closely to the sound we're making as we storm through Brundall and Brundall Gardens you can hear some of the many names the Eurasian Bittern goes by in these parts.
True, Roman also claims to have voted for Brexit in 2016 because a pixie he met while mushroom gathering in Thetford Forest told him it was the right thing to do.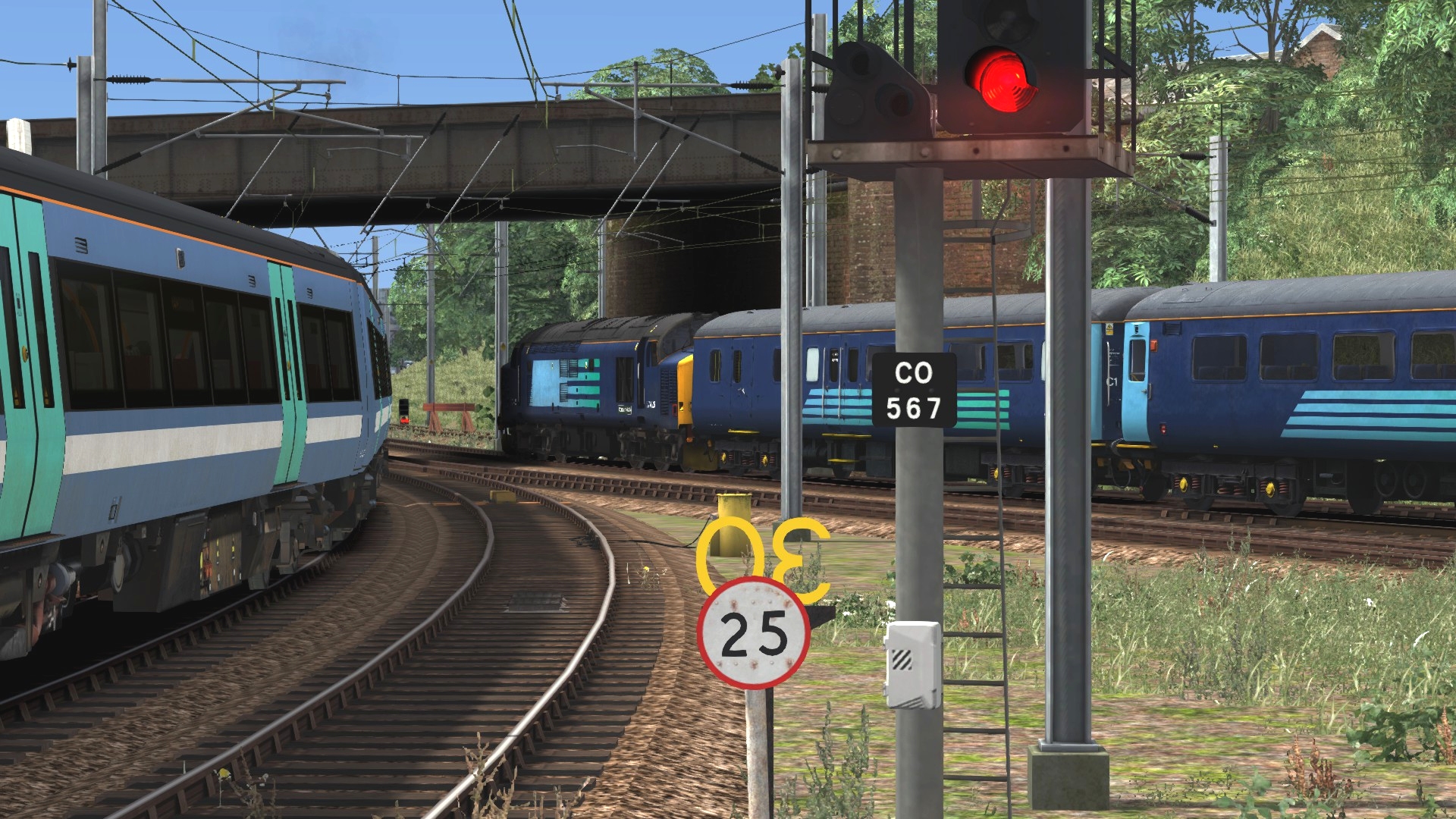 Catenary overhead? Crown Point TMD to our left? In a moment or two we'll be back where we started. I hope you enjoyed the trip and didn't find the calamity-heavy commentary too depressing. There'll be fewer tales of smashed trains, drowned children, cruel air accidents, and massacred rodents on the next THC rail tour, I promise.