Every Friday at 1300 hours, Tally-Ho Corner's cleverest clogs come together to solve a 'foxer' handcrafted by my sadistic chum and colleague, Roman. A complete 'defoxing' sometimes takes several days and usually involves the little grey cells of many readers. Don't be shy. All are welcome to participate.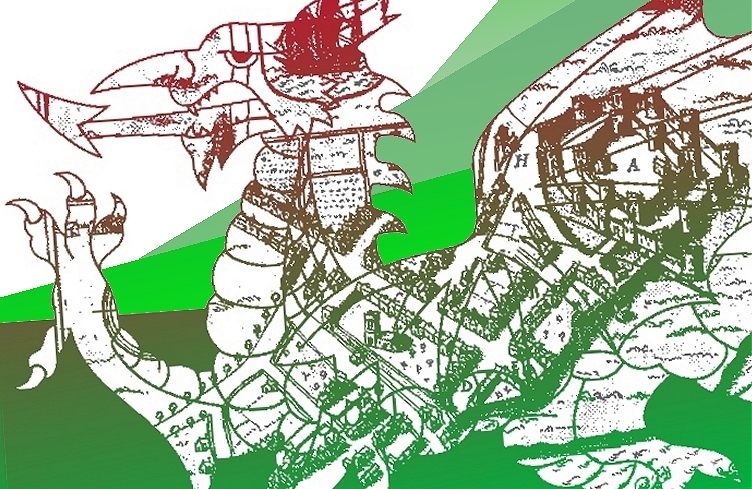 Below is a list of '33 things wot you might find in Wales' ('things' is used in its broadest possible sense). Entries have been stripped of vowels and numbers and have had any inter-word spaces repositioned*. For example, if 'bilingual road sign' was present it might appear as BL NGLR DSGN. Daffodil would be DFFDL.
*Hyphens are treated as spaces. Apostrophes are ignored.
1. CRGWYL LT
2. BRBR TH
3. VC TDRT
4. SND RSLWS
5. PBGRN
6. BR DLNDS PDR CR DCR
7. SC LPNSNK
8. CNTRF
9. MRN THNDL LNTSL LYRLTR CTNCM PNYLM TD
10. TPPTWR LDCHMPN SHP
11. LLG NN R
12. MDDMD DFFYNCY MR
13. FNC
14. BM RSPR
15. THWR LDSM STCP PDRG BYN NP LYR
16. CRPSCN DL
17. PRD DN
18. M LVCC HR
19. BL HSPCK LDFCS HP
20. NSSJNK NS
21. THM JRT YFT HD VST DM
22. KL SRG
23. THSN DD
24. BLGNPR MND
25. LVSPN
26. LLRGGB
27. MCB RLGHTHSNC DNT
28. NR NBVN
29. THB BCSL NGSTRN NNGT LV SNS PPR
30. RDN DNTST MLCS
31. STDDFD
32. THNT DKN GDMSDD LSTMN NGC CDNT
33. VCLSSLVL RLT RLFR CTV
* * *
SOLUTIONS
Last week's cluster foxer: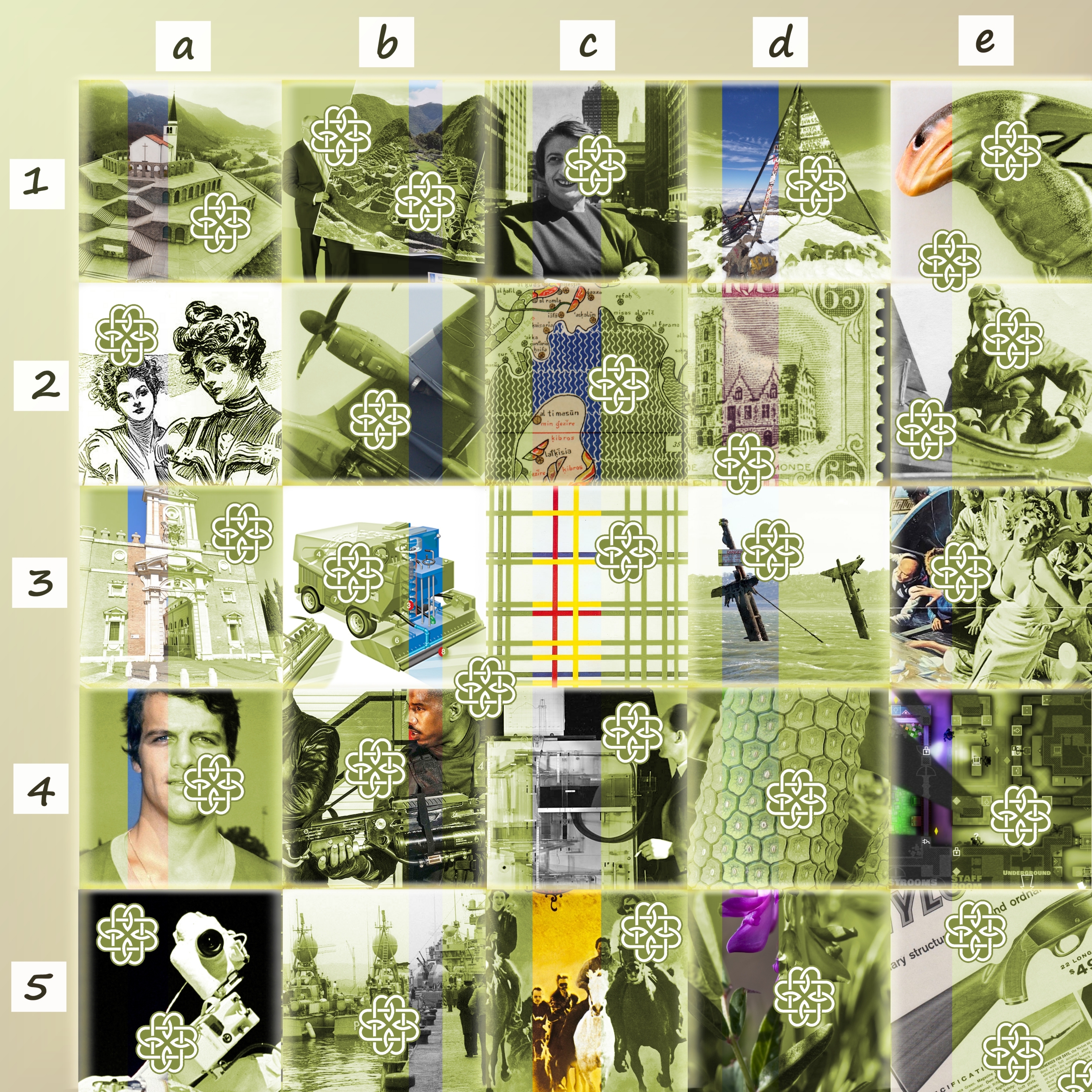 Assassination attempts on Mussolini (defoxed by Viscount)
a1. The Italian Charnel House, Kobarid (Nutfield, ylla)
a2. Gibson (gusdownnup)
a3. Porta Pia, Rome (Viscount)
b3. Zamboni (AbyssUK)
a4. Capello (Zwack23)
Atlases (defoxed by Nutfield)
b1. Earth Platinum (ylla)
c1. Atlas Shrugged (Viscount)
d1. Atlas Mountains (AbyssUK)
e1. Atlas moth (Nutfield)
b2. Airbus A400M Atlas (AbyssUK)
Upside-down things (defoxed by ylla, Nutfield)
c2.Tabula Rogeriana (ylla, Nutfield)
d2. Belgian Dendermonde stamp (gusdownnup)
e2. Clyde 'Upside-Down' Pangborn (Colonel_K)
c3. New York City I (Nutfield)
e3. The Poseidon Adventure (Nutfield)
Words beginning 'mon' (defoxed by Nutfield)
d3. Montgomery (Colonel_K, AbyssUK)
b4. Montag (Viscount, Nutfield)
c4. MONIAC (Viscount, ylla)
d4. Monstera Delicosa (Nutfield)
e4. Monaco (AbyssUK, Viscount)
The death of Chris McCandless (Nutfield, Viscount)
a5. McCandless (Colonel_K)
b5. Bus 142 (a_monk)
c5. Stampede Trail (Nutfield)
d5. Wild potato (Viscount, Nutfield)
e5. Remington Nylon 66 (Nutfield)