A is for Alphabetised wargame, sim, and site news. Once a month, assuming I can persuade Austerity's Blackburn Cirrus Bombardier engine to perform the miracle of internal combustion, I spend a day or two scouring Simulatia and Grognardia for stories with the potential to fascinate, startle, cheer, dismay or amuse. Those stories are then dehydrated, alphabetised and delivered, via articles like this one, to people who've got better things to do than plough through puff and platitudes.
B is for
Bargains galore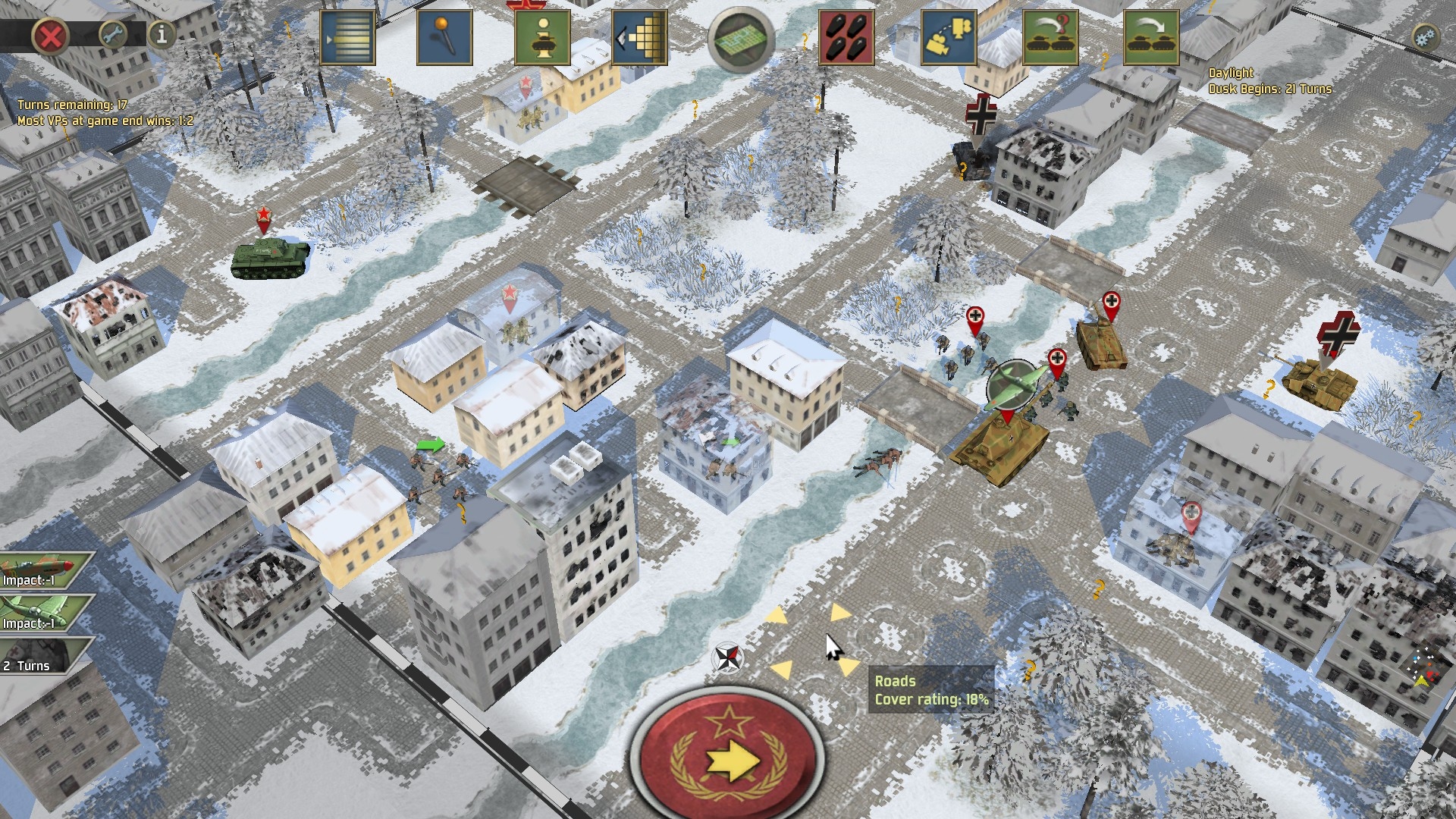 The game I believe to be most deserving of the title 'Best Introductory Wargame' is 76% cheaper than usual until November 29th. Other THC-approved golden oldies price slashed by the autumn Steam sale include Field of Glory 2 (£6), Tank Warfare: Tunisia Complete Edition (£5), Hidden and Dangerous 2 (£2), Tom Clancy's Ghost Recon (£2.50) PT Boats Gold (£1.50), and Iron Warriors (£1).
C is for
Completely free Custer wargame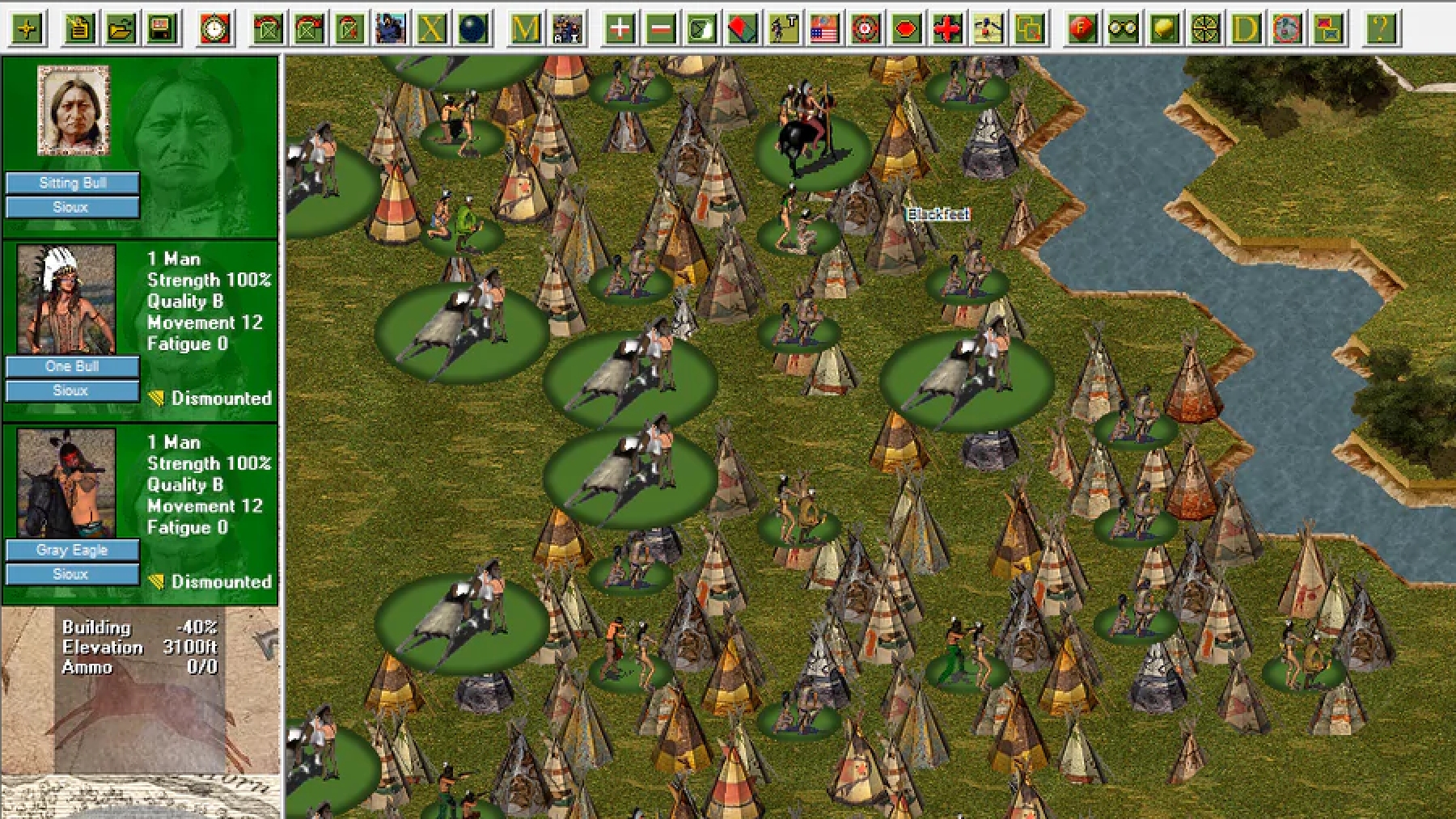 Okay, Wargame Design Studio call it a demo for their Early American Wars series, but in my book five scenarios, including one that sims the entirety of the Battle of the Little Bighorn, deserves a grander label. After all, the only (?) serious alternative wears a $20 price tag.
D is for
Drive trucks Down Under
The announcement of Truck World: Driving School, a fairly imminent* free palate whetter for Truck World: Australia, should quieten the doom-mongers on this forum. Driving an HGV around this eyesore looks like it could be fun.
* January
E is for
Etnas and Elon Musks…
…are coming to crisp COIN wargame Rebel Inc: Escalation in Q1, 2023.
F is for
Foxer landmark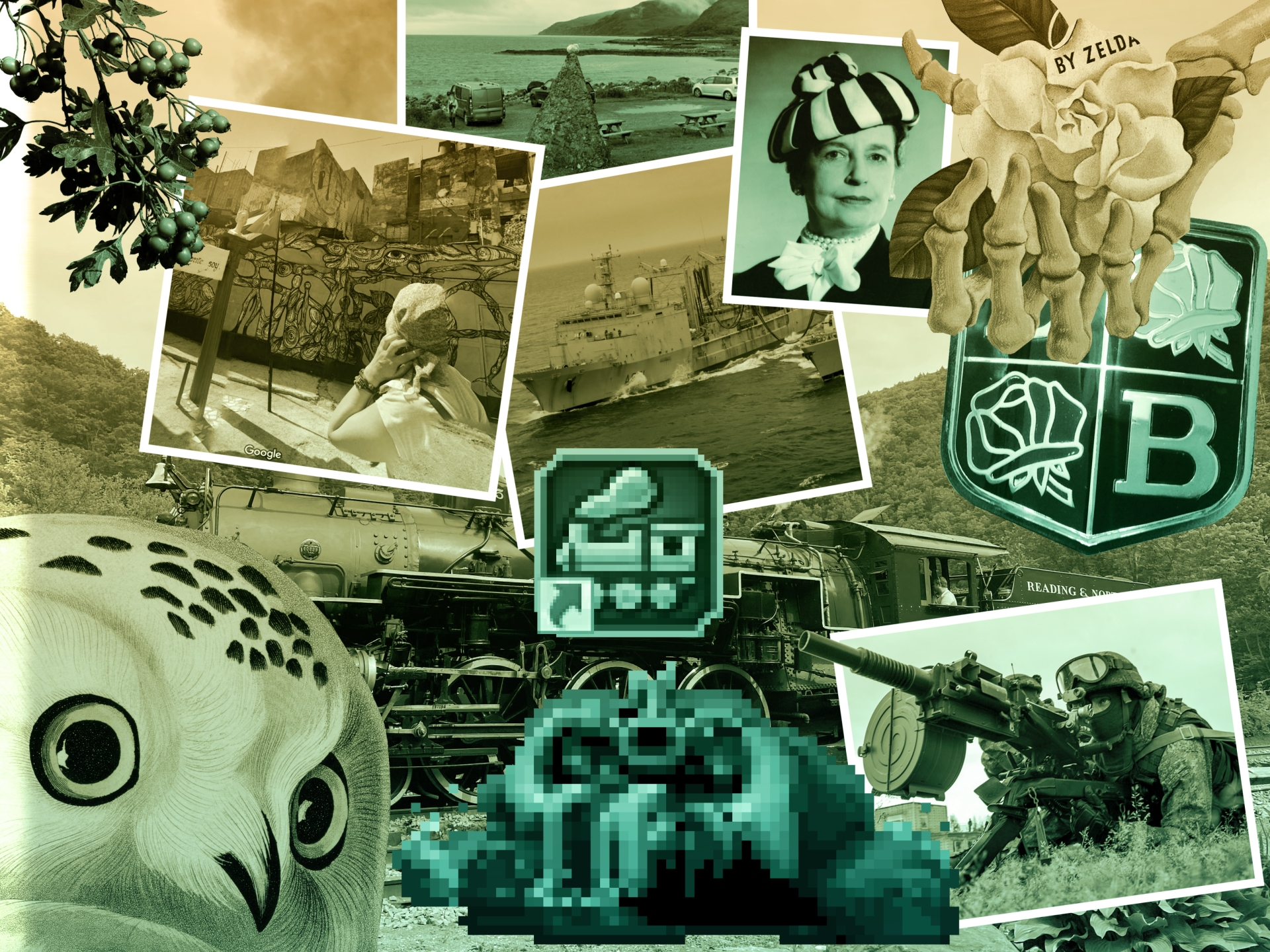 Today's co-op brainteaser is Tally-Ho Corner's 100th! To mark the occasion, incurable nostalgic Roman has crafted the old-school foxer above. Anyone who sends me (tim at tallyhocorner dot com) the collage's theme (Every collage foxer is a cryptic puzzle with a hidden theme. The more components/clues you identify, the better your chance of discovering the theme.) by next Friday, will go into a draw to win a foxer mug. No answers in the comments section, please.
G is for
Great idea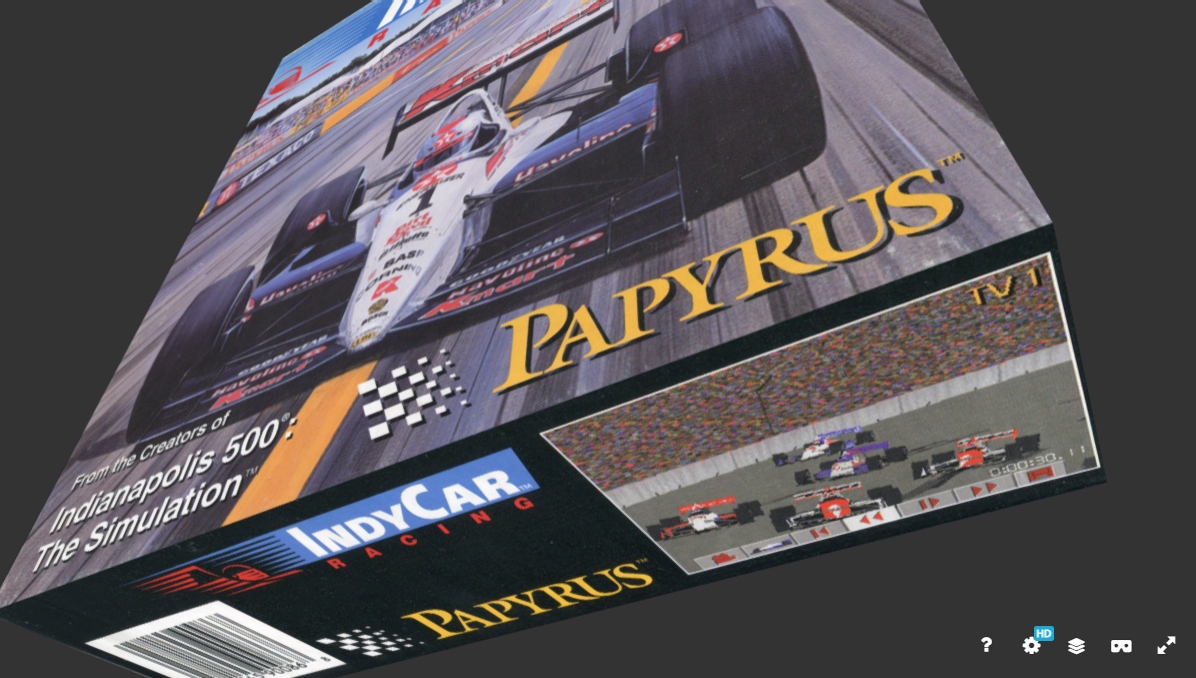 Tim Wheatley of Race Sim Central has begun creating manipulatable 3D box renders of old race sims. Oh for a site that let me re-examine the myriad wargame, flight, and tank sim boxes I no longer possess!
H is for
High-g history lessons
Interested in esoteric military history? Enjoy watching virtual warbirds trading blows and moving mud? You're sure to find Showtime112's beautifully made documentaries riveting. With the help of DCS World, this talented YouTuber usually focuses on the kind of obscure aerial clashes that seldom make it into sim mission folders.
I is for
In-flight entertainment
Whirlybirds and gliders at long last… an Airbus A310… numerous nods to FS2004's historic content… Christmas came 44 days early for owners of Microsoft Flight Simulator. Asobo even found the time to slip an easter egg into the free '40th Anniversary Edition' update. It's now possible to fly Flight Simulator 4 whilest flying Flight Simulator 2020.
J is for
JimmyArcade hankers for the days when heli sims didn't hurt heads and test patience.
Less than a week from release, Helicopter Gunship DEX is his attempt to find "the perfect middle ground between simulation and arcade action that similar games of the '90s seemed to find with ease". Starring a cockpit-equipped Apache constrained by "realistic helicopter physics" and plausible loadouts, HGDEX won't, it seems, ship with a campaign. Fingers-crossed, the random mission generator delivers the promised "almost unlimited" replayability.
K is for
Korean konclusions?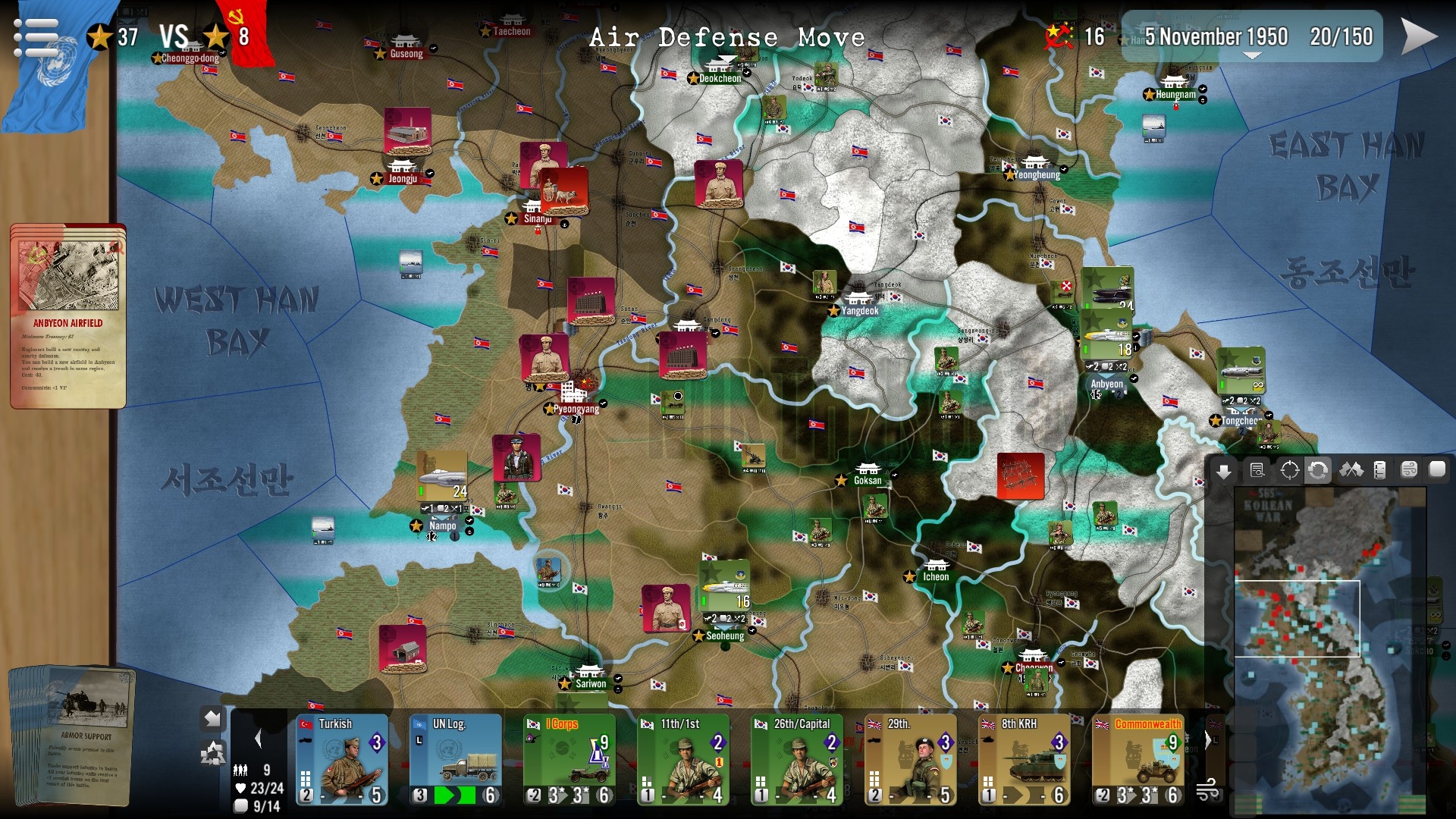 The eight hours I spent with SGS: The Korean War this week haven't changed my opinion of its silicon opponent. However, I'm not far enough into the 150-turn 'full war' scenario to completely write-off the AI. Twenty turns in, the majority of my counter stacks are north of the 38th Parallel, and the bumbling North Korean Army appears to be on its last legs. To be fair to SGS, the situation I see on my monitor mirrors the historical one pretty accurately. The real test of the game's intelligence and balance will come soon when the steadily rising Chinese Intervention index causes 200k PVA troops to stream onto the battlefield from the north. If these new arrivals fail to arrest my progress… if SGS The Korean War struggles to reproduce the long stalemate that ended in armistice, then its days on my HD are numbered.
L is for
Lacking a long game
The Steam page of Naval Hurricane, a WIP WWI warship wargame I examined back in January, gained a green 'Add to Cart' button last week. £7 buys you an Early Access TBT with great ballistics and damage modelling, but no long game. Developer Efril has yet to start work on the campaign but has a vision: "I see a campaign in which the player starts with one or a couple of old ships, receives quests from Fleet Command (patroling, hunting for convoys, supporting ally ground forces with artillery, etc.) or performs a 'free hunt' on the global map. For these actions, the player receives 'reputation points' which he can spend on getting more and more new ships or some actions of global map support (for example air reconnaissance calls). In order to win the campaign, the player's side must have better 'strategic balance' that includes the number of capital ships, maritime trade status and so on. Movement on the map is in real time with an active pause and acceleration/deceleration of time (like in Paradox strategies)."
M is for
Man enough?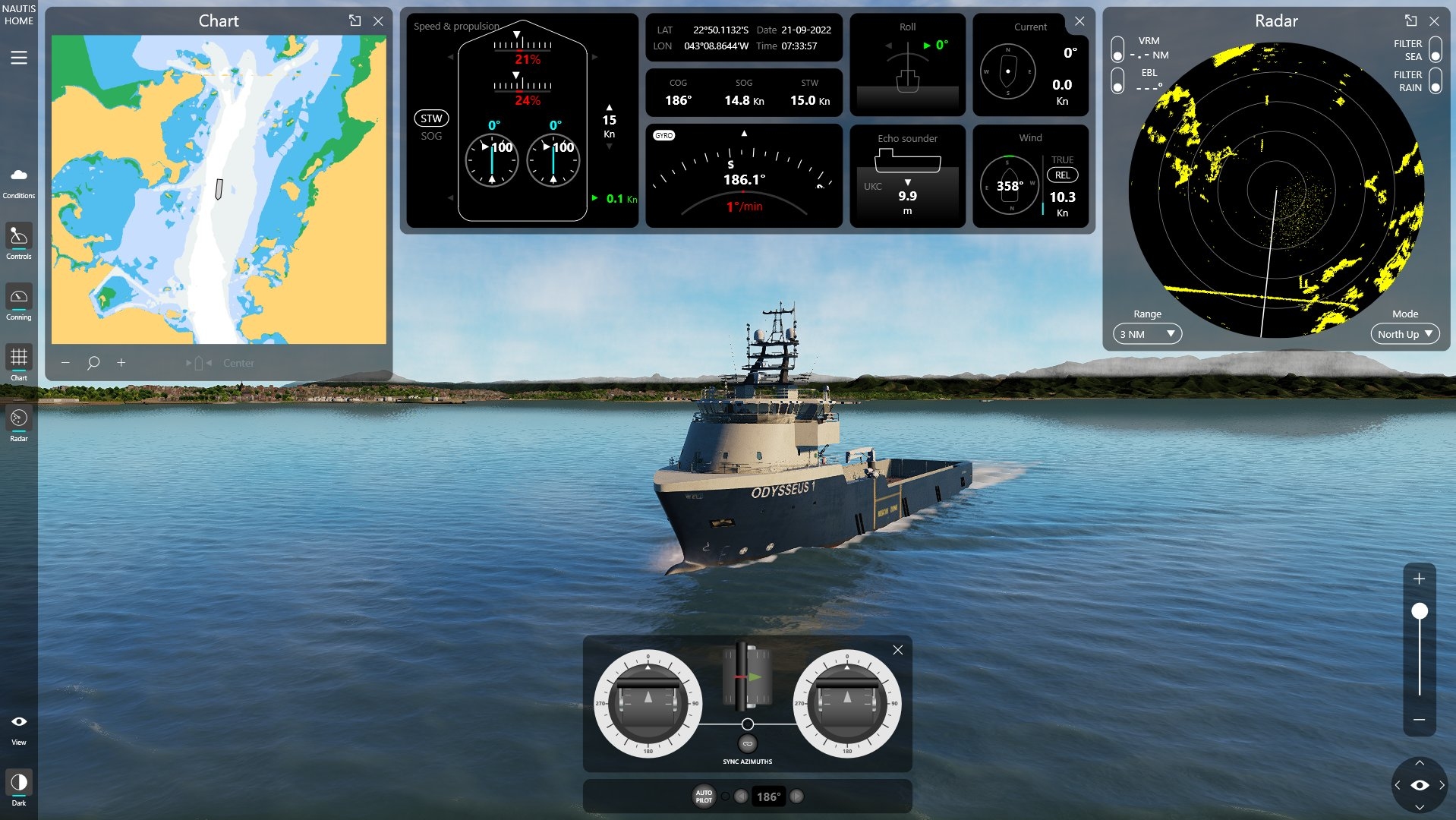 VSTEP, the Dutch outfit behind Ship Sim sequel Nautis Home, are currently considering my code request. Assuming they grant me access, and the antique THC toe warmer is man enough to run Early Access NH, I'll share my thoughts on the PC's first serious maritime sim in ages sometime before Christmas.
N is for
Never judge a book…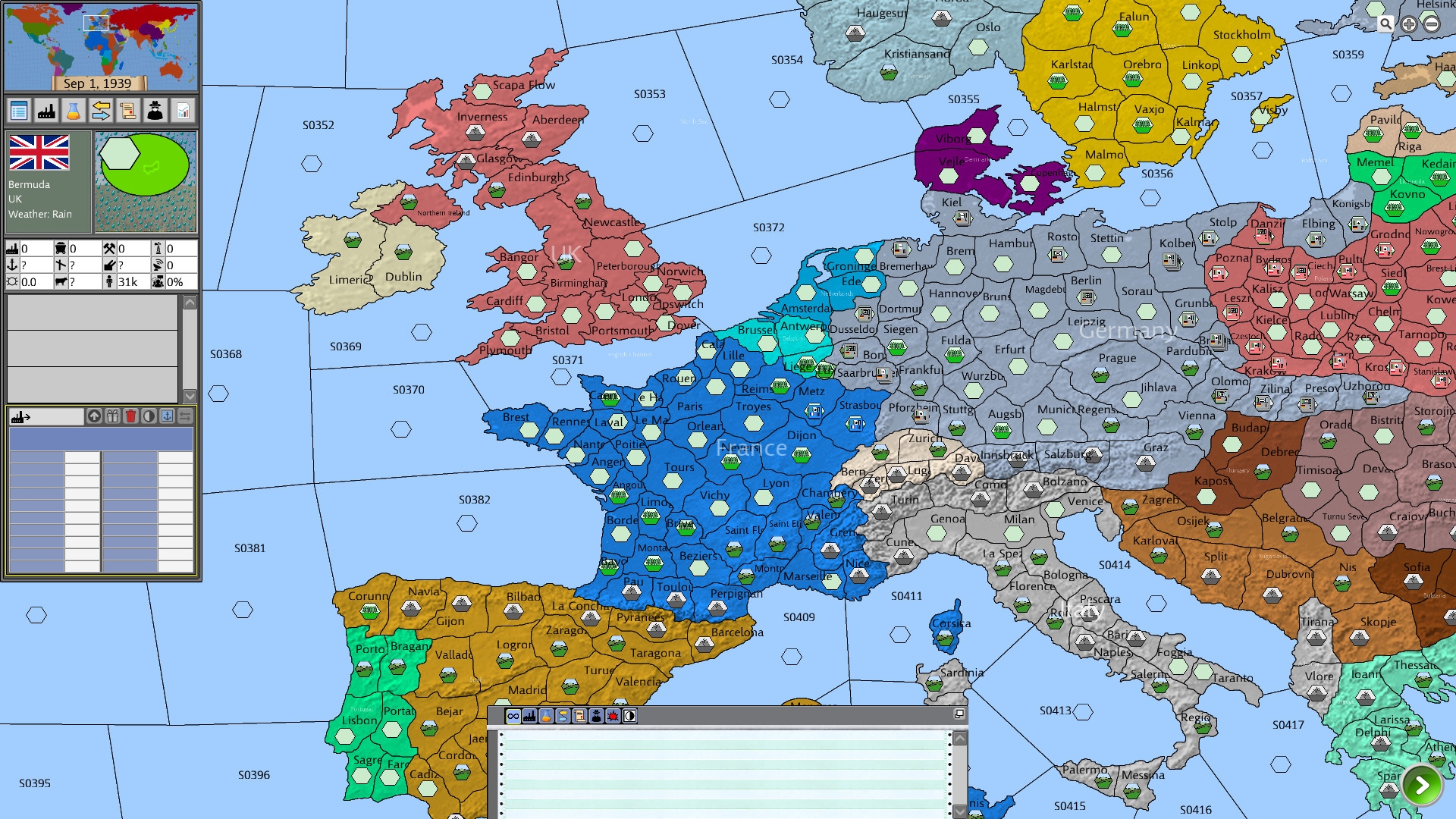 Destiny of the World needs a map makeover like I need a radio-controlled 1/5 scale Westland Lysander. The current cartography ill serves a solid – judging by Steam reviews – WeGo WW2 grand strategy TBS born out of creator David Visti's frustration with turnless Hearts of Iron. Those reviews together with this video have convinced me to add this £14 outsider to my '3×3 Candidates' list.
O is for
Onwards and upwards
Since my last news round-up, DCS World has grown significantly more attractive to Italian, Argentinean, Eritrean, Ghanaian, Nigerian, Peruvian, and Kiwi simmers, and gained restless clouds, rainbows, better cockpit lighting, and smarter bandits. As Growling Sidewinder points out in the above video, 2.8's AI improvements don't apply to the sim's WW2 warbirds.
P is for
Pinball sims for pin money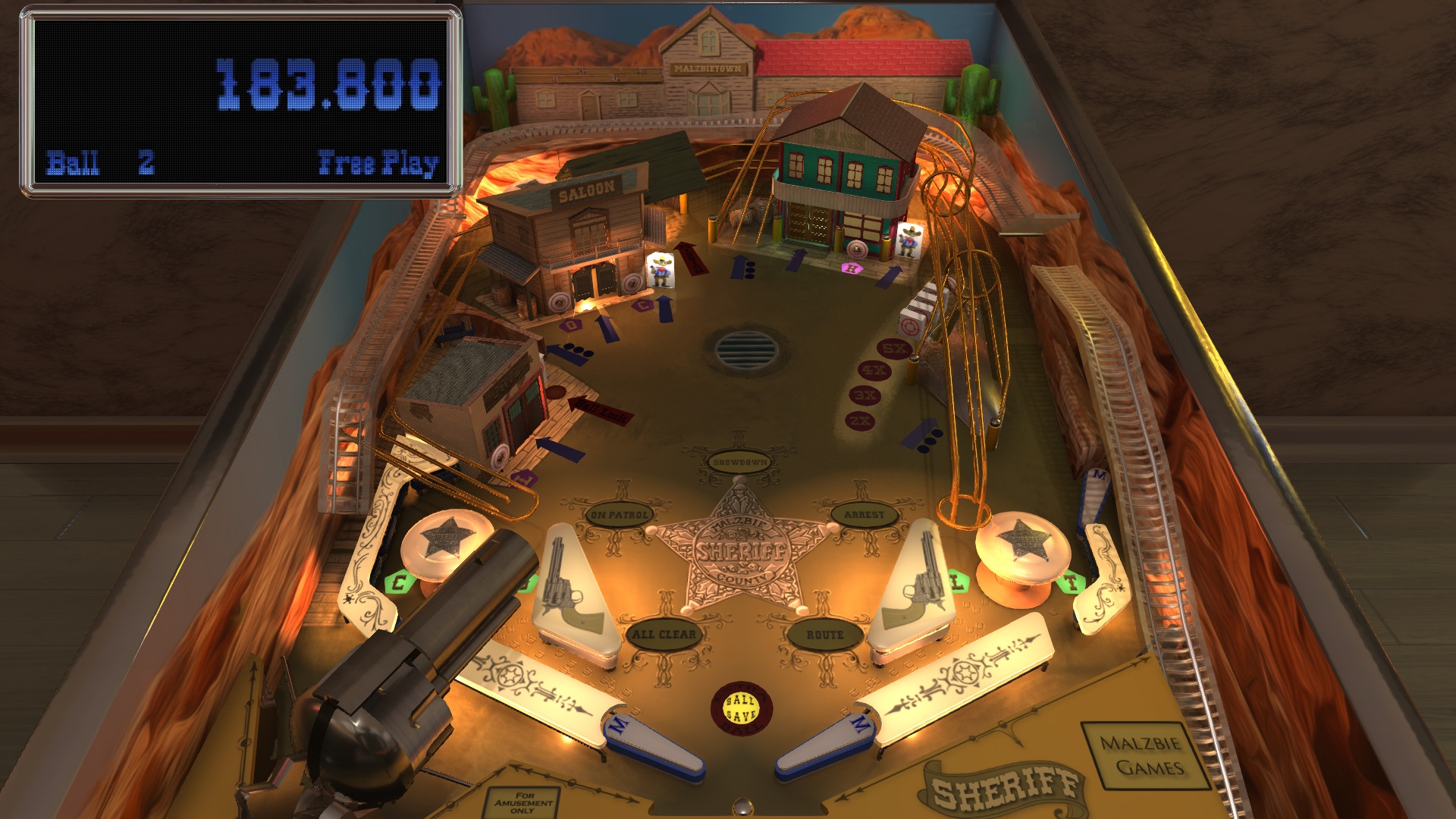 Malzbie Games make a mean pinball sim. Impressed by the free base game (essentially a demo for the entire range) I've purchased a couple of the 90p DLC tables so far. Sheriff is a sixshooter-pointing, bandit-felling, saloon-trashing delight that manages to be both forgiving and challenging. And in the equally merciful Labyrinth you navigate a novel sub-playfield catacoomb by firing steel spheres up four ramps representing N, S, E, & W. Many of the red reviews on Steam (most purchasers are positive) are old and refer to flipper responsiveness issues fixed long ago.
Q is for
Quick tea card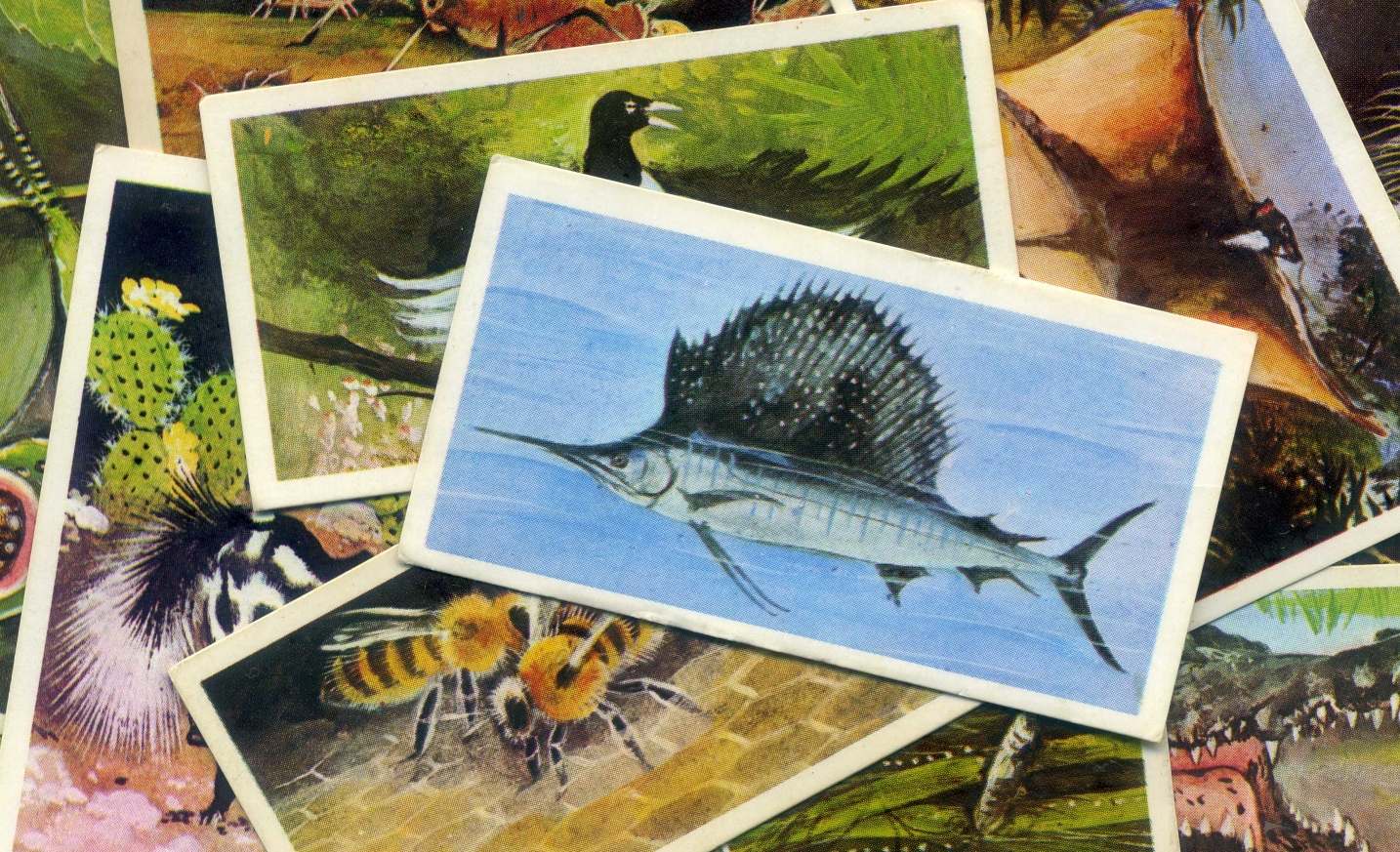 According to card #4 in Brooke Bond's 1976 set 'Wonders of Wildlife', the sailfish is the world's swiftest fish. Not mentioned on the back of the card, is the sailfish's ability to quickly change colour to confuse prey and communicate, and the fact that individual specimens have attack preferences (some sailfish prefer to strike to the left, others to the right). Combine these details with this video, and potentially you've got the ingredients of a singular THC Zoological Game Jam submission.
R is for
Rosewater recommendation
If more point-and-click adventures offered Rosewater-calibre writing, acting, plots and art perhaps the genre would be better represented in my game collection. The demo does its job brilliantly. In the hour or so it takes to complete, you participate in sprightly dialogues, meet memorable characters, solve a couple of agreeably uncontrived puzzles, and get a tantalising taste of Grundislav's gently steampunked Old West.
S is for
Side-scrolling Crimson Skies?
Once I've seen off Kim Il-sung and Mao Zedong's invasion (see K), I'm going to do my darnedest to foil an extra-terrestrial one. Judging by this Buried Treasure piece, the gloriously pulpy Squad 51 vs the Flying Saucers is a barrel-roll of fun.
T is for
Turret tossing and tree toppling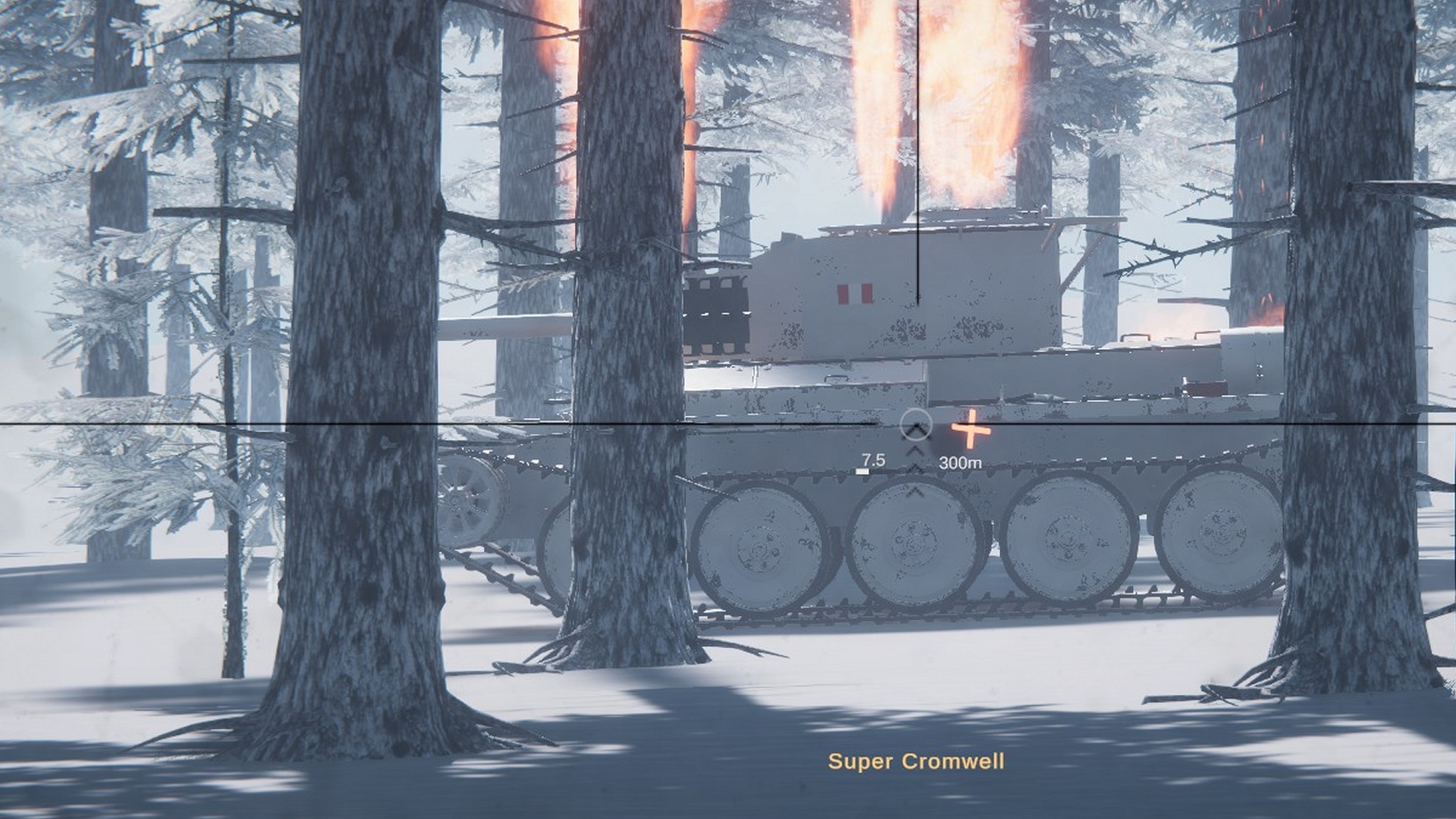 Last week Sprocket's steel stars gained the ability to raise their hats to worthy vanquishers. The more ammo an AFV has on board, the greater the chance its hull and turret will part company post-mortem. The same update also improved dendrological realism. Force is now a factor in tree toppling. The lighter your trundler, the faster you need to go to fell timber.
U is for Unlucky Echos
The unfortunate Echos – 34 Soviet cruise missile subs in service between 1963 and 1994 – have had little ludological love over the years. Until I watched Subsim.com's recent interview with Triassic Games – the folk developing the Fleet Command-reminiscent Sea Power – I don't think I'd ever seen one polygoned before. I'd certainly never witnessed one slay a ship with its Shaddocks.
V is for
Virtual Varda Viaduct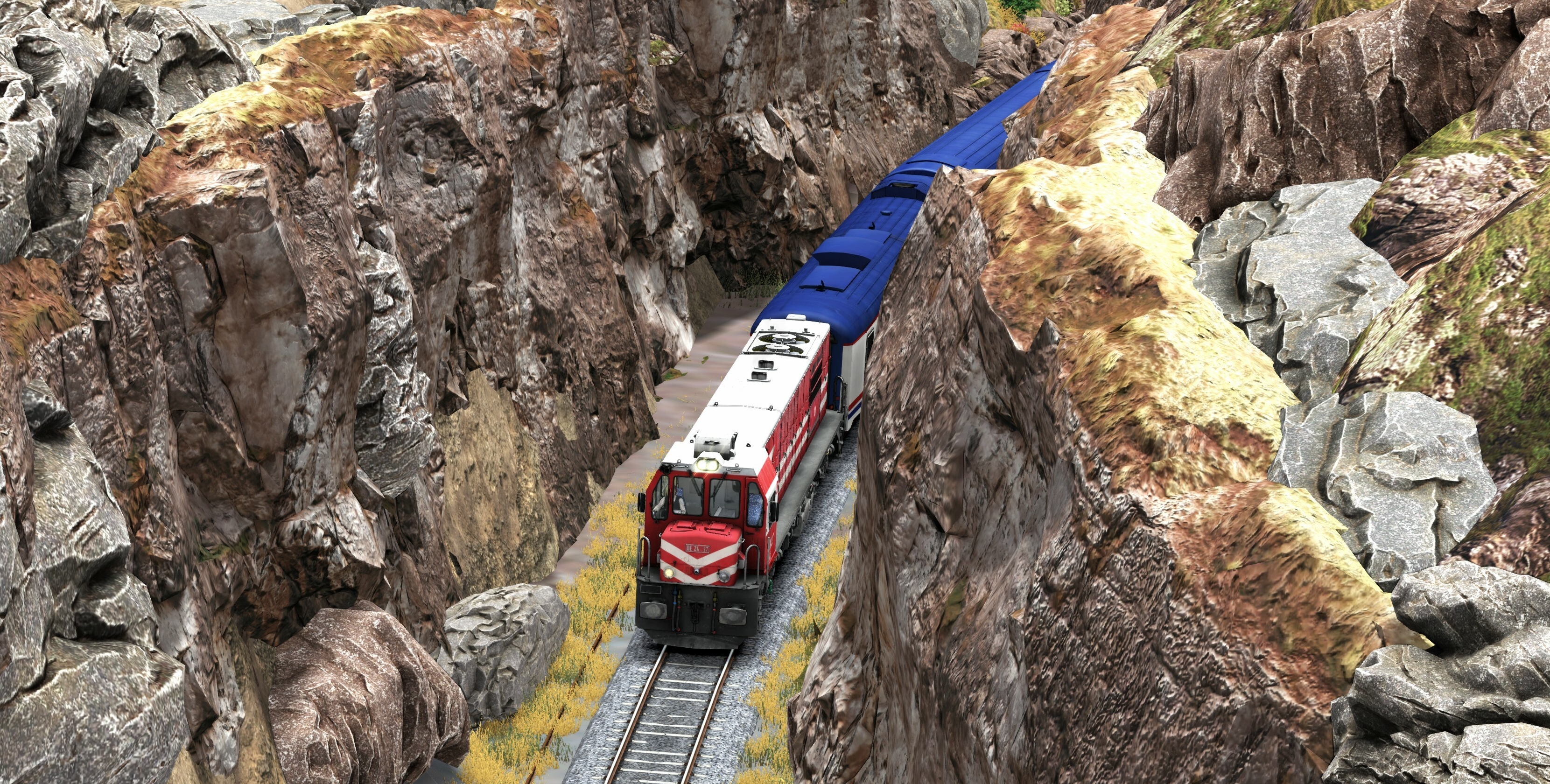 Train Sim's first Turkish route isn't cheap. However, £24 is probably a fair reflection of the effort AND Model have put in. Six years in the making and 78 miles in length, Taurus Mountains: Ulukışla – Yenice is stuffed with bespoke scenery (Amongst the more than sixty bridges is the viaduct that appeared in Skyfall…) and comes with a deeply simmed TCDD diesel loco. "What a great add on!" "The AND Model team have really outdone themselves in creating one of (if not the most detailed) route in TSC. This route has more detail to it than TSW routes." "The scenery is gorgeous"… the Steam reviewers certainly sound happy.
W is for
War sleuth
Making a wargame, sim, or shooter with a Son Bridge mission? You really need to watch this superb documentary. The research and battlefield investigations of Dutch Combat Mission-fan 'Free Whisky' reveal that few videogame makers get the events of September 17-20, 1944 right.
X is
Xcised because I'm running late
Y is for
Yours for the price of a cup of coffee
RaceRoom's latest corner straighteners – hulking trucks with water-cooled brakes and more gears than you shake a TH8A at – are the only rides not included in the sim's ongoing sale. From now until December 7 most cars and tracks will set you back between one and two quid. Expand your hurtle horizons via the discounted content packs for even better savings.
Z is for
Zeppelin over Zermatt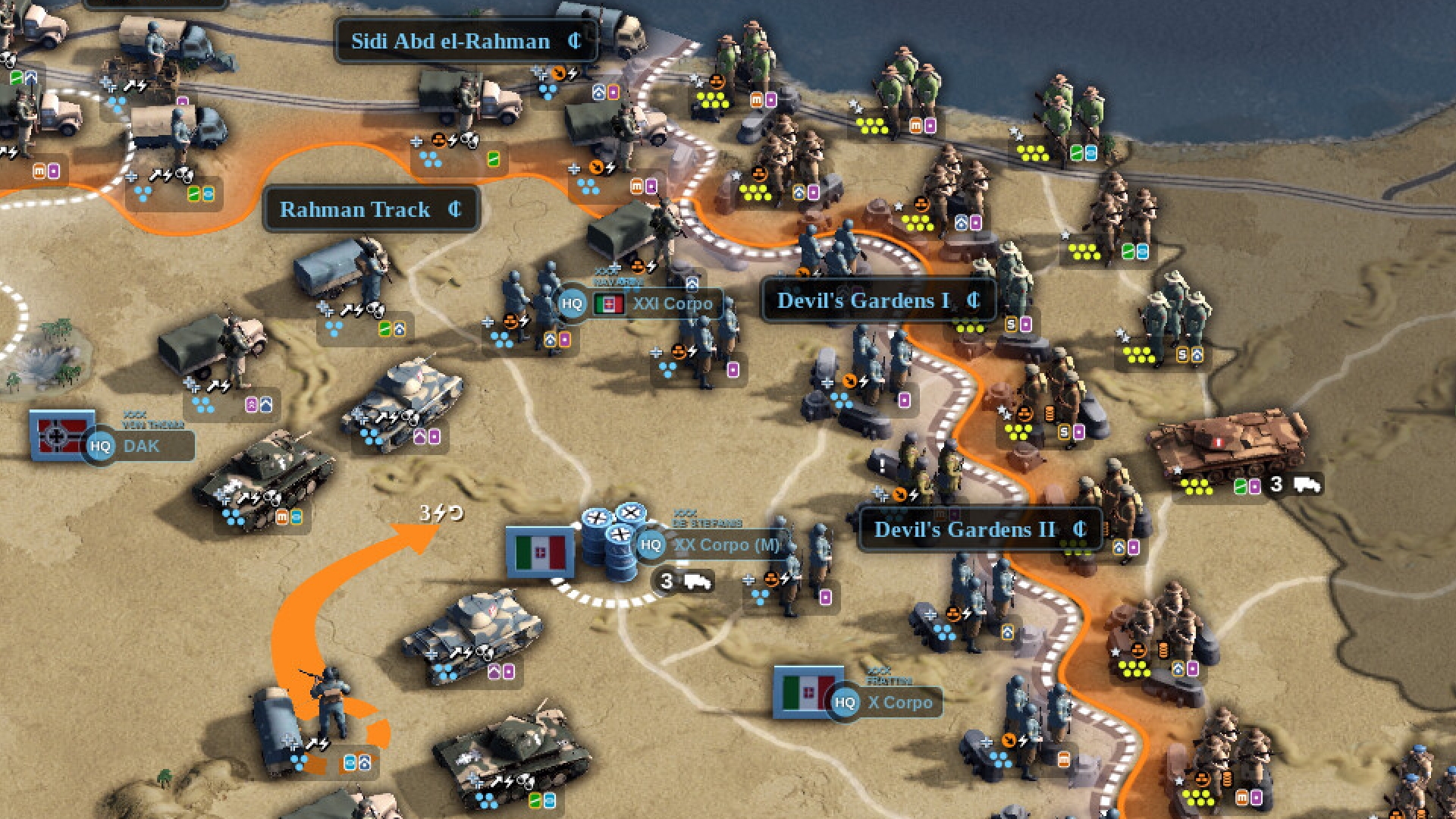 Assuming I can persuade him to put aside his latest craft project aside (rather conveniently, a cross-stitch picture of a Zeppelin over Zermatt) for a few hours, old friend of THC, Erwin Rommel, will be reviewing the next Unity of Command II add-on for me. The largest UoC2 adjunct to date offers 25 scenarios, a number of which 'recreate' Axis conquests that, had they happened in real life, would have made that maniac with the toothbrush 'tache and solitary plum very happy indeed.