Every Friday at 1300 hours, Tally-Ho Corner's cleverest clogs come together to solve a 'foxer' handcrafted by my sadistic chum and colleague, Roman. A complete 'defoxing' sometimes takes several days and usually involves the little grey cells of many readers. Don't be shy. All are welcome to participate.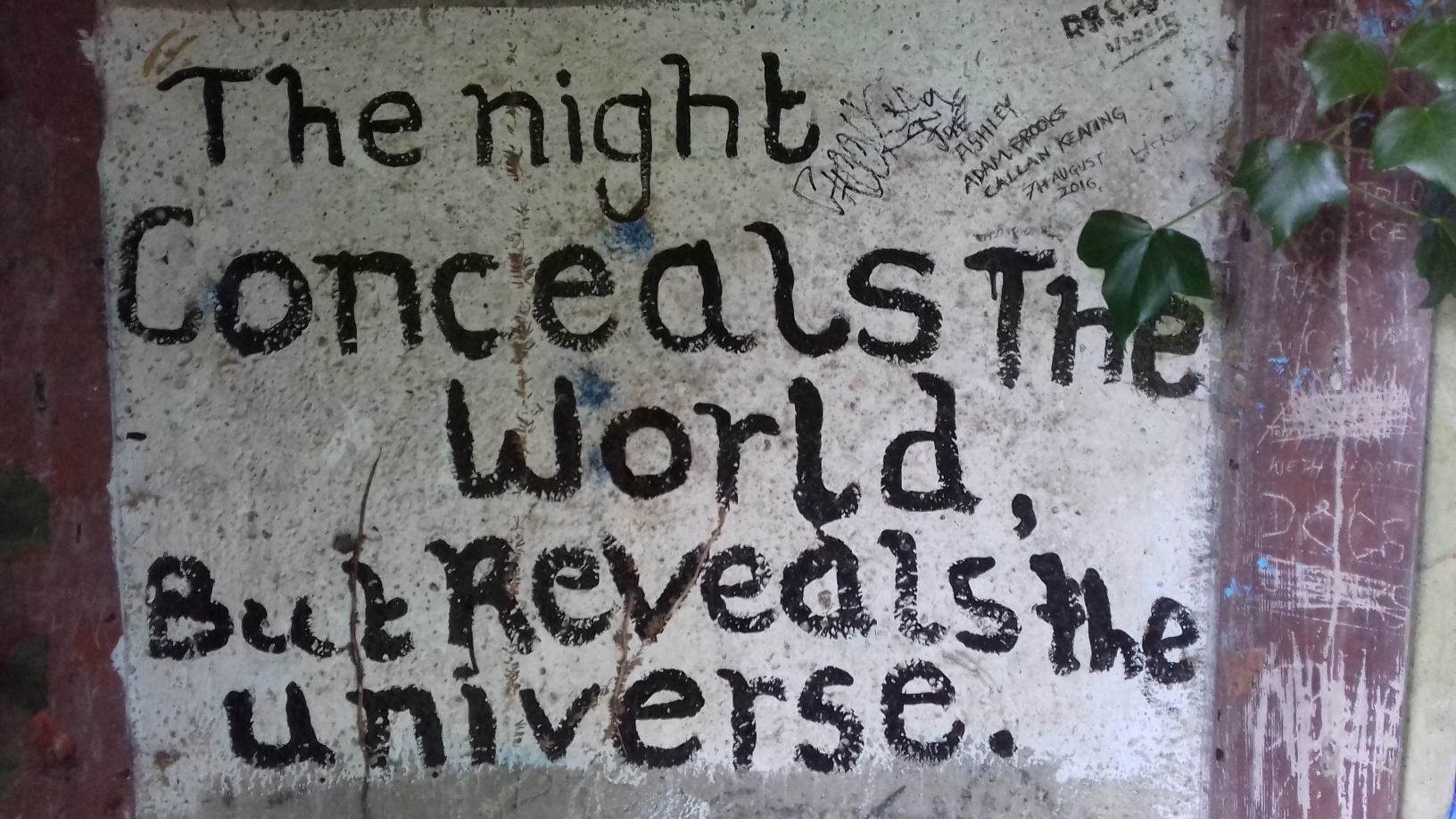 Below is a list of '33 Things Wot You Might Encounter Or Notice At Night' ('things' is used in its broadest possible sense). Entries have been stripped of vowels and numbers and have had any inter-word spaces repositioned*. For example, if 'harvest moon' was present, it might appear as HRV STMN. 'Insomnia' would be NSMN.
*Hyphens are treated as spaces. Apostrophes are ignored. Occasionally repositioning a space is impossible.
1. PSNT
2. CRFW
3. BTSG NL
4. GGNSCHN
5. MGFHR LC KS
6. M D MKK
7. LFW L
8. CHM CLRC TNBT WNLCF RNNDLC FRS
9. LGHLG HT
10. SNTC LS
11. RNSB RV
12. BSTR CTVSL PPN
13. STLL TFL
14. CHRNTST YX
15. THN GSTH TGB MP
16. ZGV M PR
17. STR NWH PPRW LL
18. SL MBRPRTY
19. S NWGRMR
20. TTHFR Y
21. MTNS
22. THSP KFS TTR ND
23. SML LHRS
24. SC RLTSLS
25. Y Y
26. CLMNLNT RN
27. GNGFR MR
28. LSTR DRS
29. SMNMBLST
30. BLTNBN FR
31. ST RFSHST
32. THLND S
33. CRB BNW HTTN TMK NGBT
* * *
SOLUTIONS
Captaincabinets' '33 Things Wot You Might Find In The 1980s' missing vowels foxer: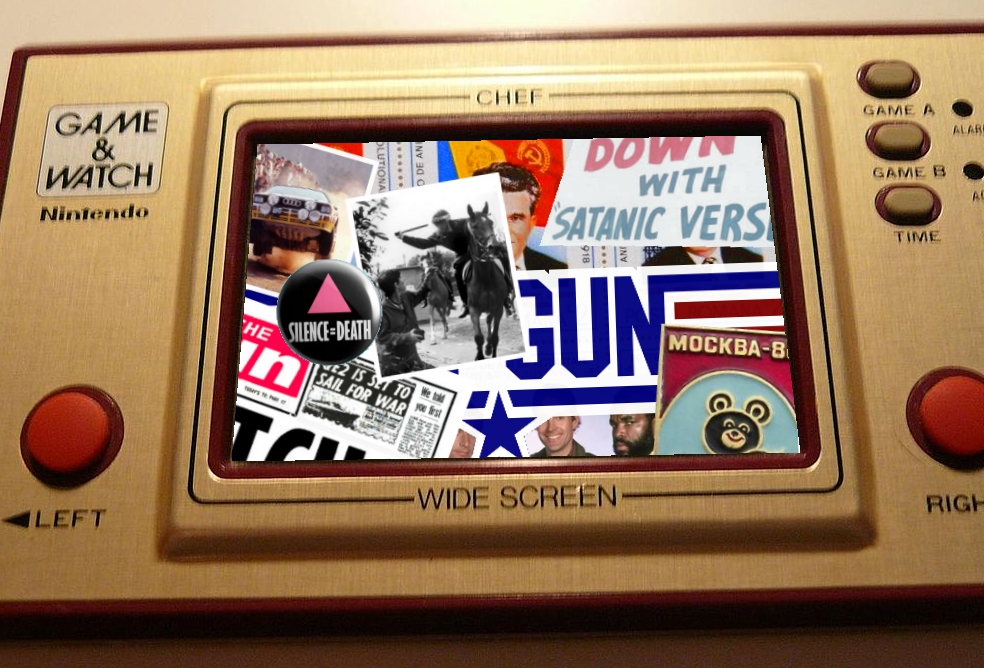 1. RNL DY – iron lady (Phlebas)
2. ZRSJ CKT – azaria's jacket (ylla)
3. JHNZ CHRYDL RN – john zachary delorean (ylla)
4. NNHDBN D – neon headband (Colonel_K)
5. MRL DGTC MP – emerald gate camp (Electric Dragon)
6. R NCNT RFFR – iran-contra affair (Phlebas)
7. KR – akira (ylla, Viscount)
8. TN KMN – tank man (Viscount)
9. GD BYF RWL LNDMN – goodbye, farewell, and amen (ylla)
10. RGNMCS rgnmcs – reaganomics (Viscount)
11. THSC NDD THS TR – the second death star (Viscount)
12. MRB RS – mario bros (Colonel_K)
13. VCT NFPR PYT – evacuation of pripyat (Colonel_K)
14. SPR N – ascii porn (Colonel_K)
15. SRTR STRMN DSRG LHD – sir tristram and sir galahad (Colonel_K)
16. PNRP NPC NC – pan-european picnic (Electric Dragon)
17. BNNRM bnnrm – bananarama (Viscount)
18. P RTNR GNTFRY – operation urgent fury (AFKAMC)
19. MMNLGL DSTN – emmanuel goldstein (Colonel_K)
20. NWC K – new coke (Viscount)
21. VR YL YLS KNSLS – very oily alaskan seals (Colonel_K)
22. T HLS TGL DNTD – the last golden toad (ylla, Electric Dragon)
23. RGTR PR – rogue trooper (AFKAMC)
24. JNF NDSWR KT – jane fonda's workout (Colonel_K)
25. SNBR TS HJ NTDCL RTN- sino-british joint declaration (Viscount)
26. ZL – zuul (Viscount)
27. FM NNT HP – famine in ethiopia (ylla)
28. JRZYPP LSZK – jerzy popieluszko (Colonel_K)
29. STNMN TG – austin montego (Phlebas)
30. SB RNDSH TL – sabra and shatila (Electric Dragon)
31. RDNTB BY – radiant baby (ylla)
32. PPP YDYMS SCR – poppy day massacre (ylla)
33. RG RMR SFN LPPR N CS – roger moore's final appearance as 007 (Viscount, Phlebas)