A is for Alphabetised wargame and sim news. Once a month, assuming I can persuade Austerity's Blackburn Cirrus Bombardier engine to perform the miracle of internal combustion, I spend a day or two scouring Simulatia and Grognardia for stories with the potential to fascinate, startle, cheer, dismay or amuse. Those stories are then dehydrated, alphabetised and delivered, via articles like this one, to people who've got better things to do than plough through puff, padding, and platitudes.
B is for
BoBbing and weaving
WEGO Battle of Britain dogfights in 3D airspaces? Scramble, the latest project from James "Sir You Are Being Hunted/The Signal From Tölva" Carey couldn't be more Tally-Ho Corner if it tried. Hopefully James played and pondered the first game in this list while brainstorming his design. Achtung Spitfire's graphics and turn structure may be decidedly old hat, but its campaign system, AI, and attitude to realism still shine.
C is for
Competition for Condor 2
World of Aircraft: Glider Simulator's Steam forum sports more padlocks than the Pont des Arts at the moment. Most of the problematic posts refer to controller configuration issues, and the lack of VR, and TrackIR support in the released-this-week £25 soaring sim. Sadly, no one besides Aerosoft CEO Mathijs Kok seems to be talking about the newcomer's high-fidelity flight models, comprehensive tutorials, and unusually low system requirements.
D is for
Deadstick divorce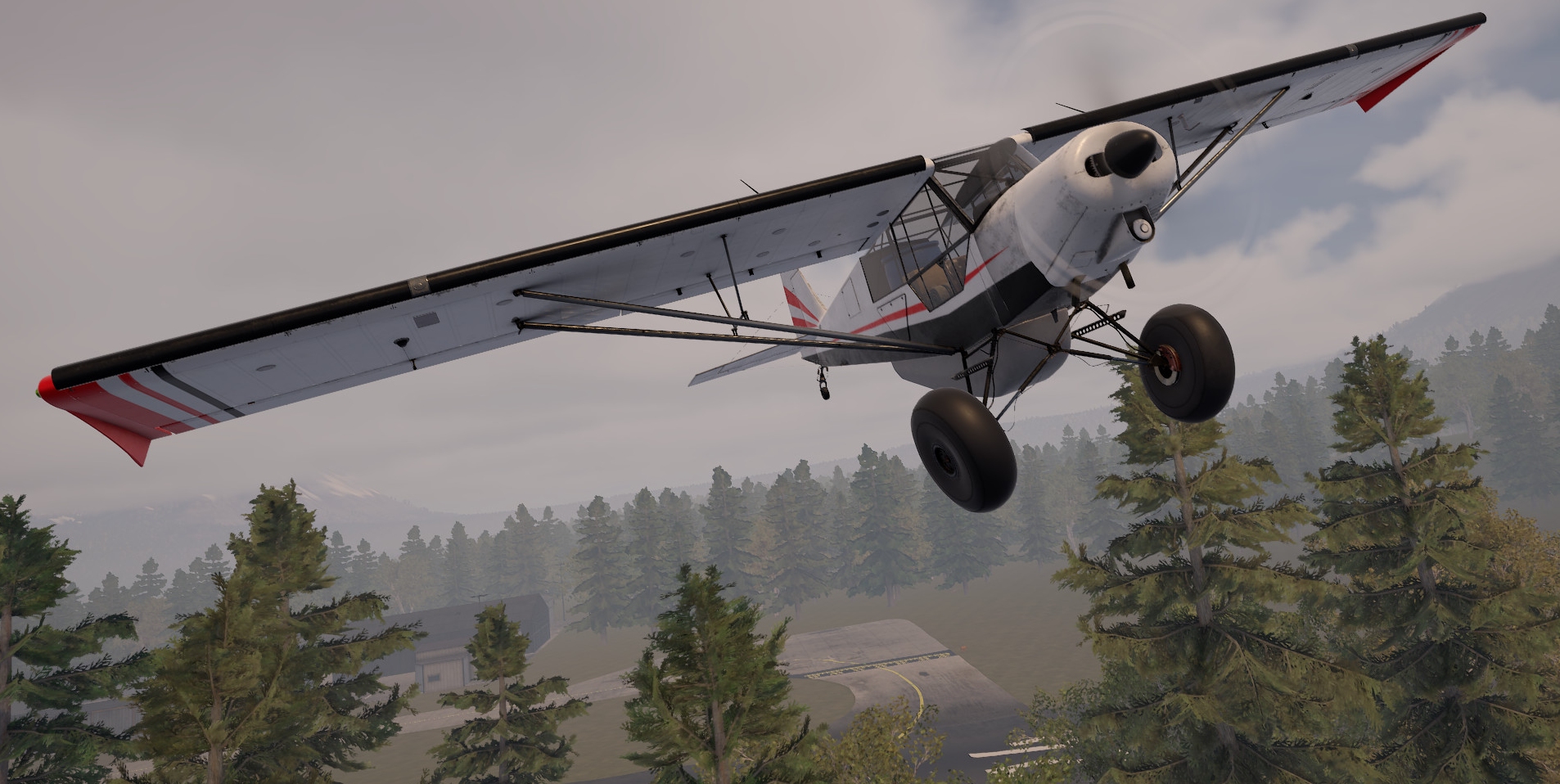 For undisclosed reasons, REMEX, the outfit behind overdue bush flight sim, Deadstick, parted company with its publisher, The Irregular Corporation, at the end of last month. One consequence of the split is likely to be reined-in ambitions. Project Lead Chris Cheetham writing on April 29:
"I can't comment on the specifics but can say we're looking forwards at a number of options/opportunities (and there's a few more we'd like to explore) so please bear with us whilst we figure out the best path ahead.
Development is temporarily paused whilst we evaluate these options. Will this affect scope and release? Undoubtedly yes, but with change comes opportunity and there's certainly opportunity for a few interesting changes now, particularly based on frequent feedback we get from the community we're excited to explore.
I'm sure you're all desperate to get your hands on something/anything at this point and so we're also looking at a few ways as to how we can address that in the mean time..
Once we have an idea of which avenues we'd most like to explore moving forwards we can then start to look at resources required and what is / is not viable given the resources we have at our disposal. Things will undoubtedly have to change vs our initial ambition but that isn't necessarily a bad thing – Getting something out sooner we can all rally behind, have fun with and play with regular updates, even if it is rough around the edges, feels like an attractive option right now to help with engagement + visibility on what we're up to. However we need to weigh that up against the long term vision and check that doing so will get us to our end goal without compromising the quality bar we have set for ourselves.
In short I can't make any promises on what the future holds just yet but I do promise to keep you all in the loop as we work through it! I'm keen to be as transparent as possible with our plans and equally keen to get your feedback."
E is for
Ecosystem
…an ambitious demo-equipped evolution sim, Early Accessible since mid-March, that teems with unscripted life forms and sophisticated science. The spliceable, mutatable DNA that the game's marine creatures pass on, doesn't just determine how a creature looks, it determines how its fully modelled neural network is wired up.
F is for
Foundry fun
I've been waiting for an excuse to post a Curiosity Show video on THC. The announcement of Cannon Foundry Simulator is that excuse.
G is for
Going Solo
Thanks to IL-2 Sturmovik machinimist 'Lemsip', it's now possible to watch Roald Dahl's wartime exploits as well as read about them. A RAF fighter pilot during WW2, the writer of James and the Giant Peach and Charlie and the Chocolate Factory had some dedidedly close shaves while flying Gladiators and Hurricanes over North Africa, Greece, and the Holy Land as these eight videograms illustrate.
H is for
Hooch and hoodlums
Sprawling cities and an intriguing focus on relationships, are two reasons why gamers with fond memories of Temperance may want to keep an eye on City of Gangsters (ETA Q3). Another cause for optimism is SomaSims' back catalogue. Owned by several hundred thousand happy armchair architects the studio's last release, is proof Robert Zubeck knows how to make compelling management games.
I is for
Incomparably intricate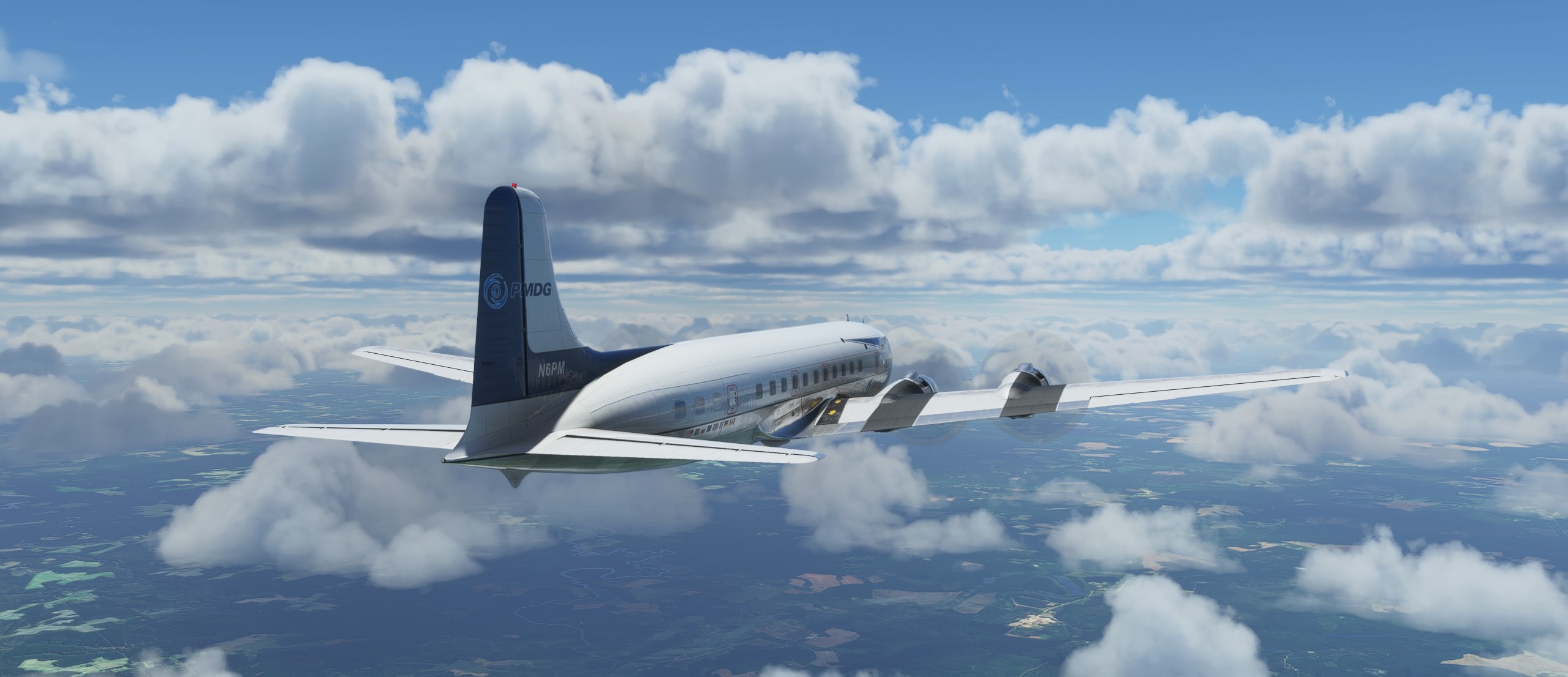 Judging by the viewing figures for these tutorial vids, PMDG's first release for Flight Simulator 2020 won't be a slow seller. In terms of operational complexity the due-next-month DC-6 will eclipse everything released for FS2020 so far, even Aerosoft's CRJ 550/770.
J is for
Jo refuses to be rushed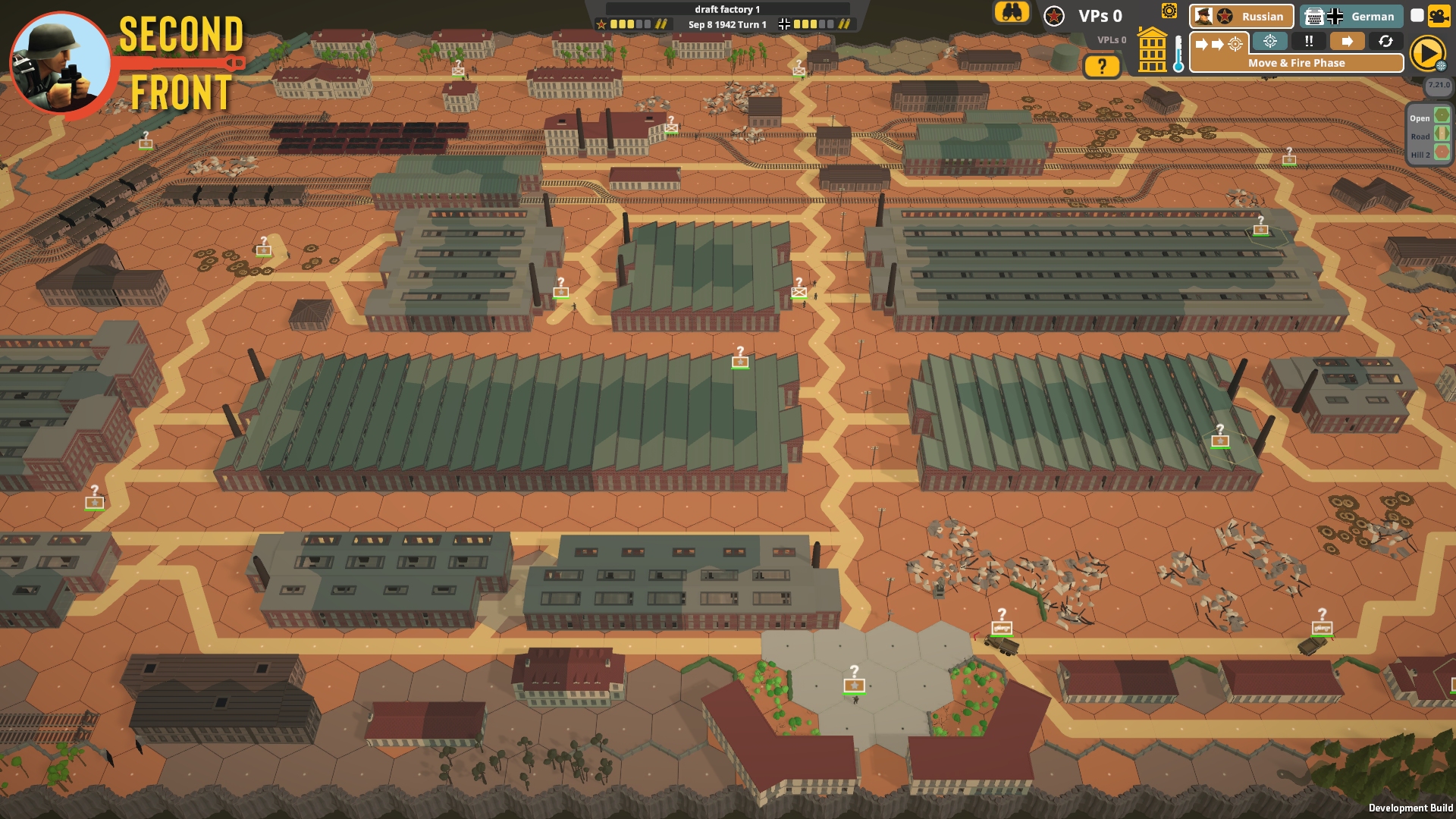 When I penned this preview for RPS, it looked like Second Front would be with us by Christmas 2020 at the latest. A recent forum post by Jo Bader raises the possibility that we may not be playing it by Christmas 2021. Elements yet to be coded include trenches, radio-tasked off-map artillery, and overun mechanics.
K is for
Killhouse quiet cacophonous canines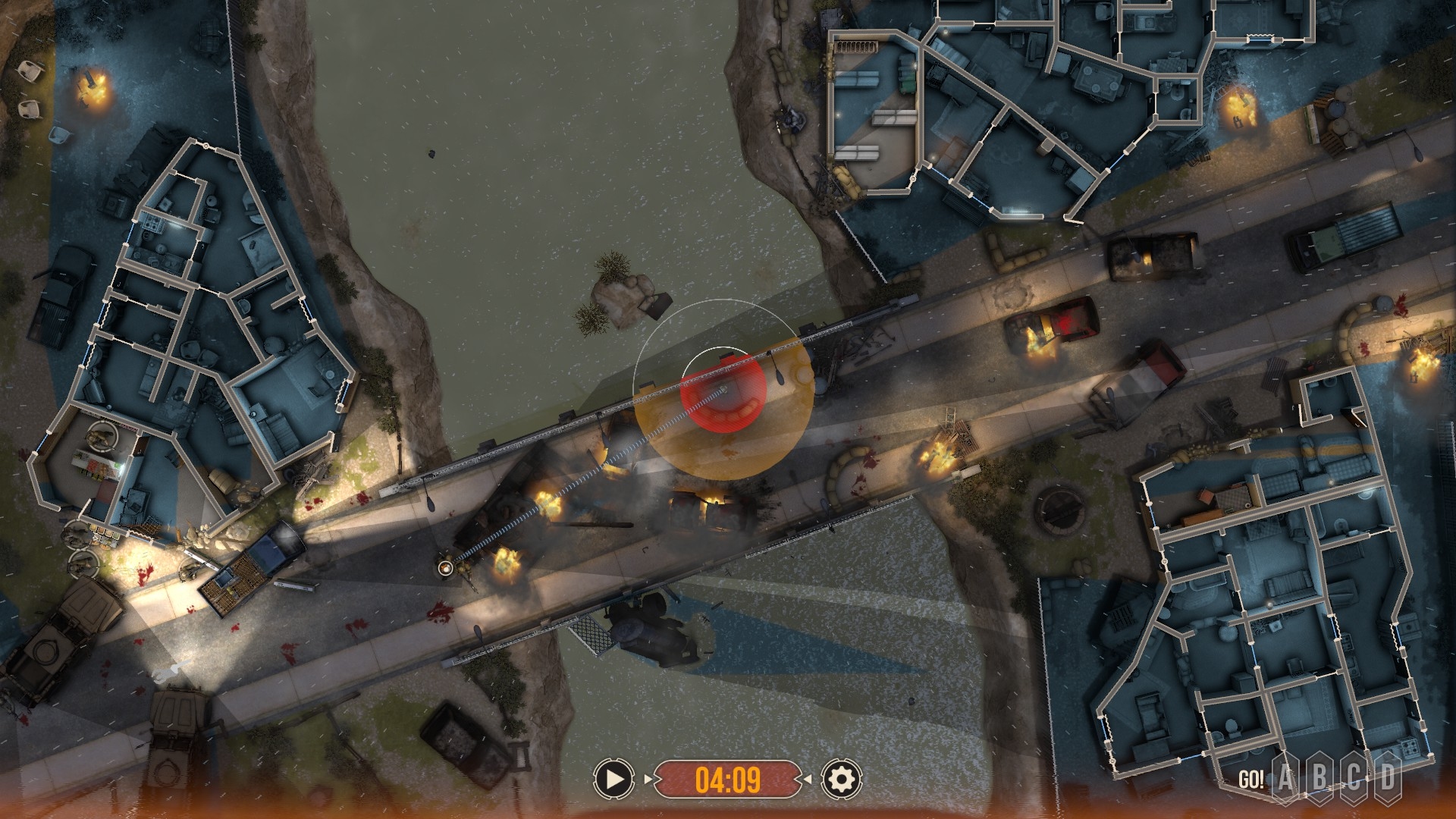 I can't play 'Bridge Assault', one of the latest official Door Kickers 2 maps, without picturing Door Kickers 3: Stalingrad. Spacious and densely populated, the scenario is DK2 at its most Close Combat like – one of those skirmishes in which smoke grenades and suppressive fire are more important than spy cameras and flashbangs. In addition to new top-notch missions, DK's better/beiger follow-up has acquired replays, Steam Workshop support, additional enemy types, and quieter canines ("lowered volume for dog barking sound which would cause distress to real dogs") in recent months.
L is for
Let the market decide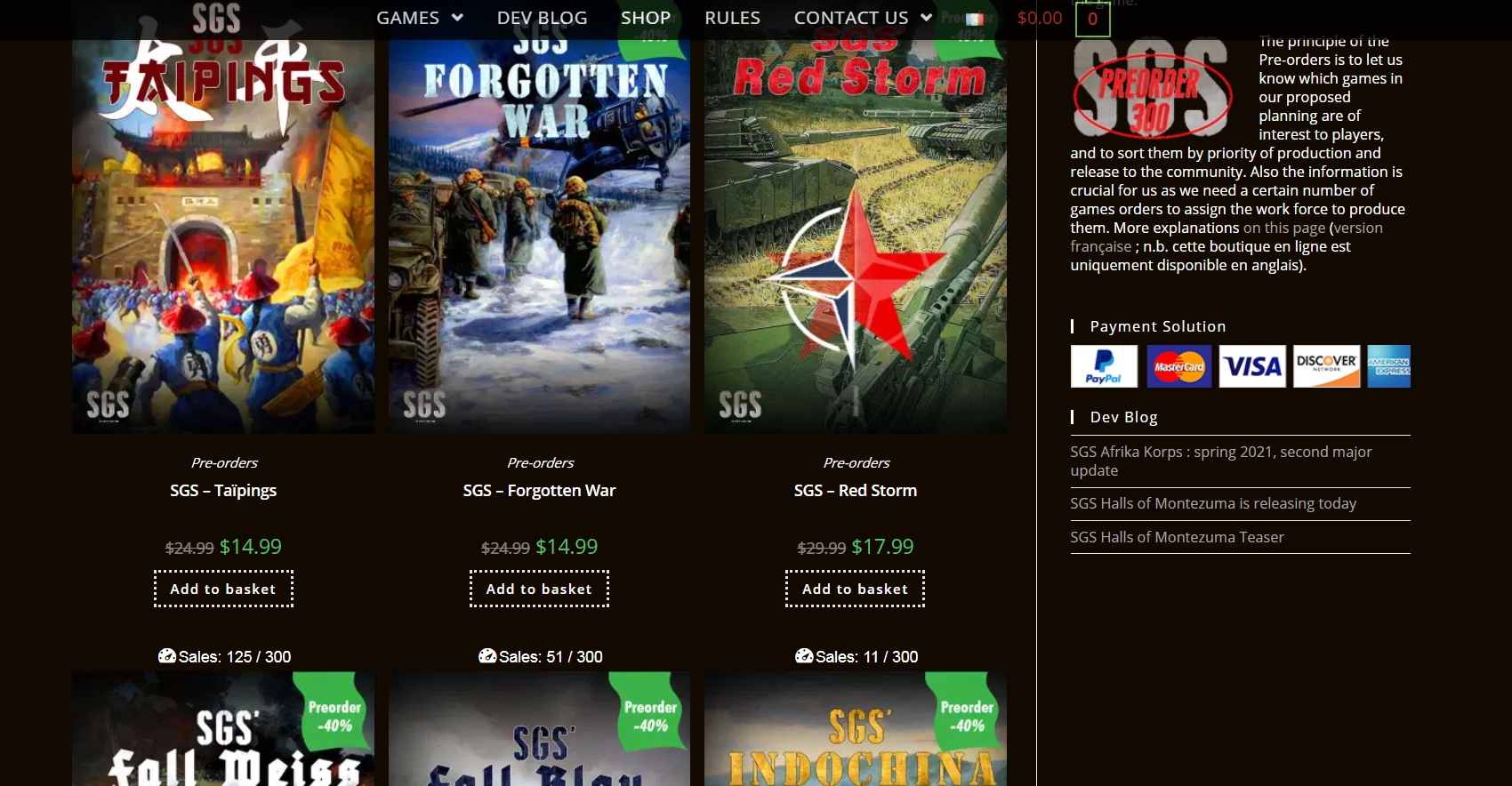 The Strategy Game Studio is going to let market forces determine what comes after Winter War, Afrika Korps, and Halls of Montezuma. Although all of the tempting TBSs on this page will eventually get made, the order in which they appear will depend on the purchasing preferences of pre-orderers.
M is for
Message from a medic
One of the books I plan to read while exploring Campaign Series: Vietnam – the next labour of love from the Campaign Series Legion – is 'Down South' by William H. Hardwick. My copy came from a local telephone box library and bizarrely, considering the paperback finished up in rural Wessex, was once owned by a Marine mentioned in the text. The chap whose bookplate sticker and thought-provoking handwritten note adorns the flyleaf is the corpsman who steps on a box mine on page 52.
N is for
New clarity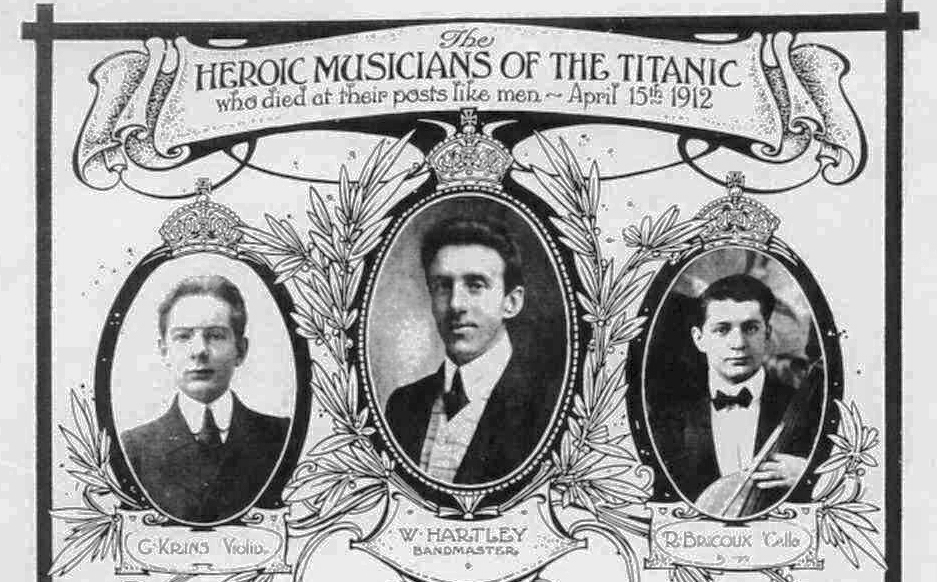 Silent for a spell following the departure of their creative director and frontman, Thomas Lynskey, the Titanic: Honor and Glory team have returned more focused, communicative, and energetic than ever. Showing composure worthy of the Titanic orchestra, the devs issued a statement to their understandably concerned community that outlined sensibly revised plans (Ambitious character/story elements abandoned. Free 'B' deck alpha by the end of the year), answered criticisms, admitted past failings, and poured oil on troubled seawater
O is for
Oblate spheroid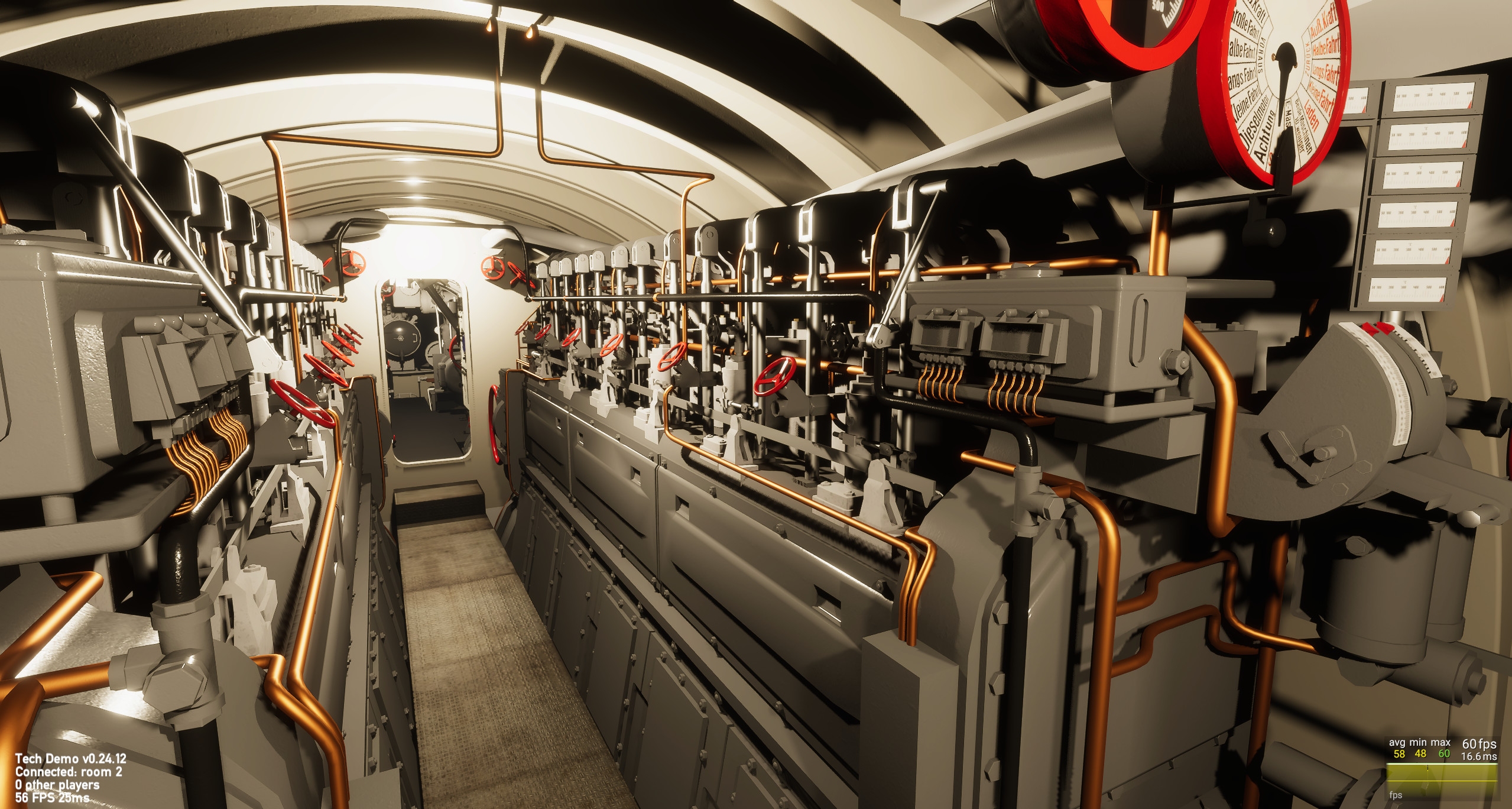 Crush Depth, a work-in-progress U-boat sim for people whose eyes light up on seeing terms like "viscous resistance", "Boyle's Law", and "oblate spheroid" in feature lists, now has a free demo. Try it if you dare.
P is for
Poppy tears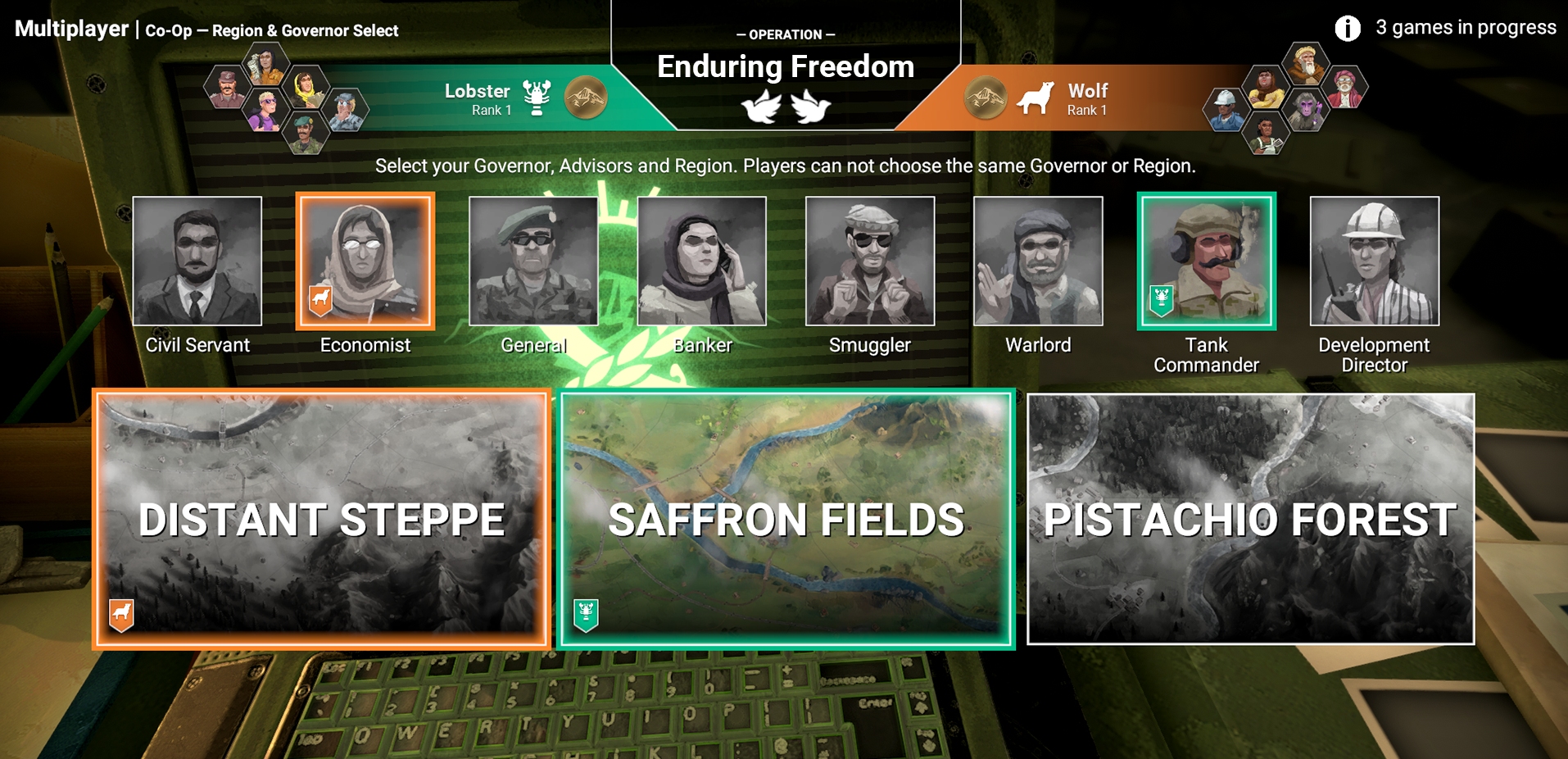 Part-funded by opium production since an April update, insurgents in Rebel Inc: Escalation will soon find themselves facing cooperating governors. Multiplayer is coming to Ndemic's commedably crisp and contemporary wargame soon.
Q is for
Quick tea card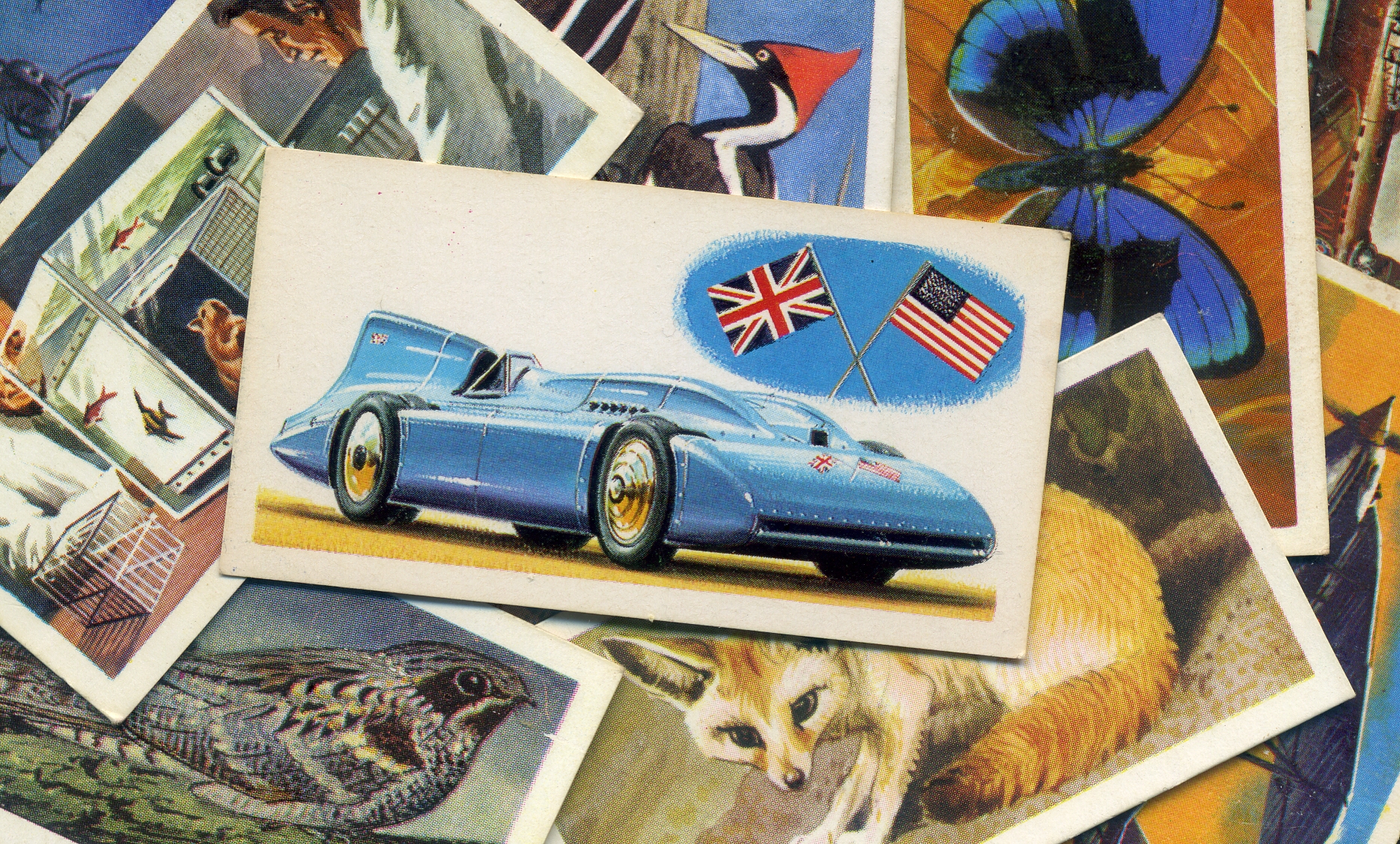 Card no. 38 – "Campbell-Railton Blue Bird" – from Brooke Bond's 'History of the Motor Car' (1968)
R is for
Rail Route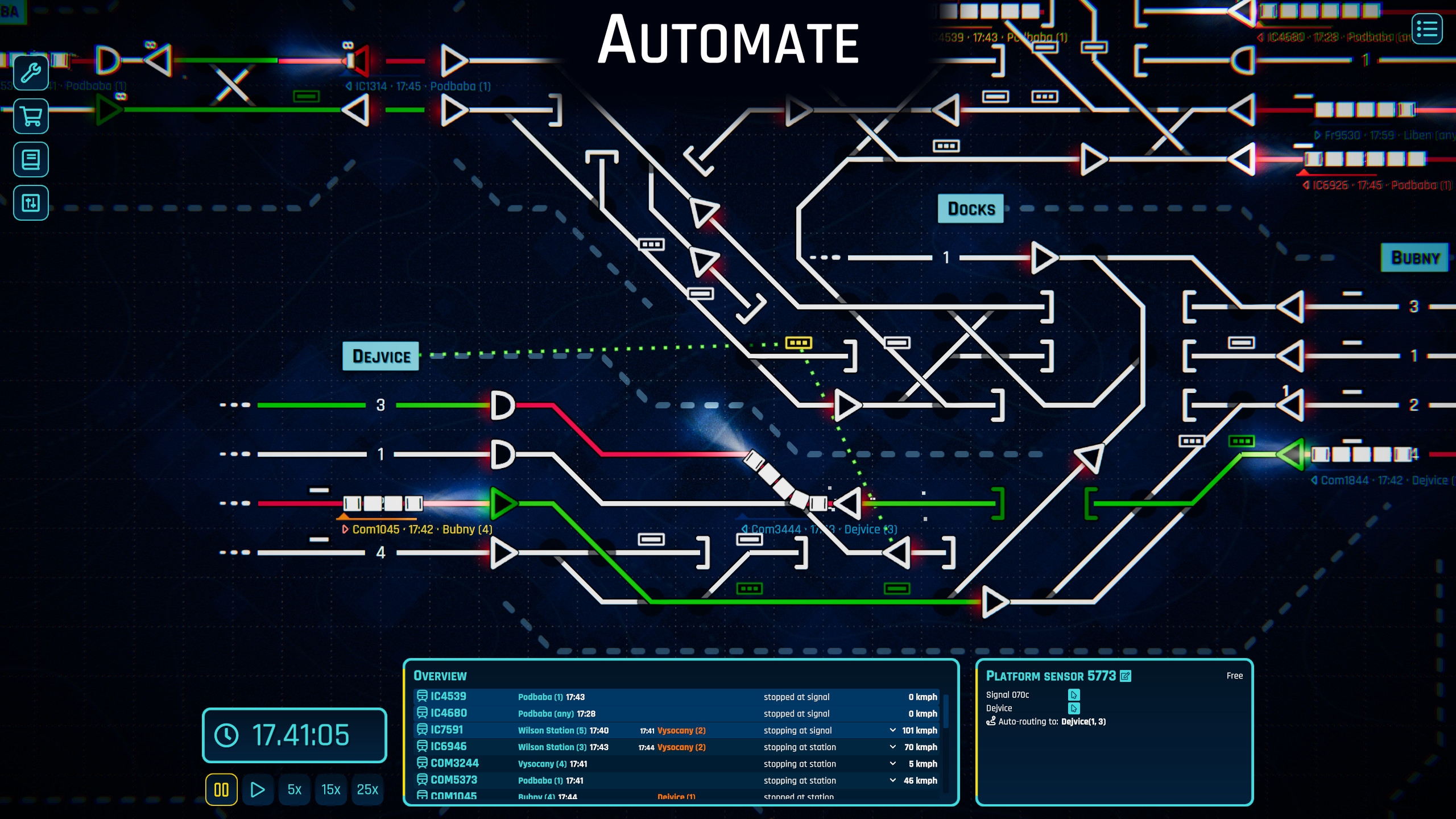 Like the idea of railway signalling sims, but find the reality confusing or repetitive? Rail Route should suit you to a TGV. Less than a month away, the demo-blessed RR combines dispatching with tycoonery. On the demo maps I've tried thus far, simple track layouts and low traffic levels guarantee quiet, manageable starts. The chin-scratching begins when you take on additional services and realise that your skein of trackwork and signals must be enlarged or altered in order to accommodate the extra trains.
S is for
Sorcerous sequel
Having dragged one classic fantasy franchise kicking and screaming into the 21st Century, Slitherine are attempting the same feat with a second. The Surrey lizardmen have entrusted their Master of Magic reboot to MuHa, a small Anglo-Polish studio with two well-liked fantasy TBSs to its name.
T is for
Trajan's travel planner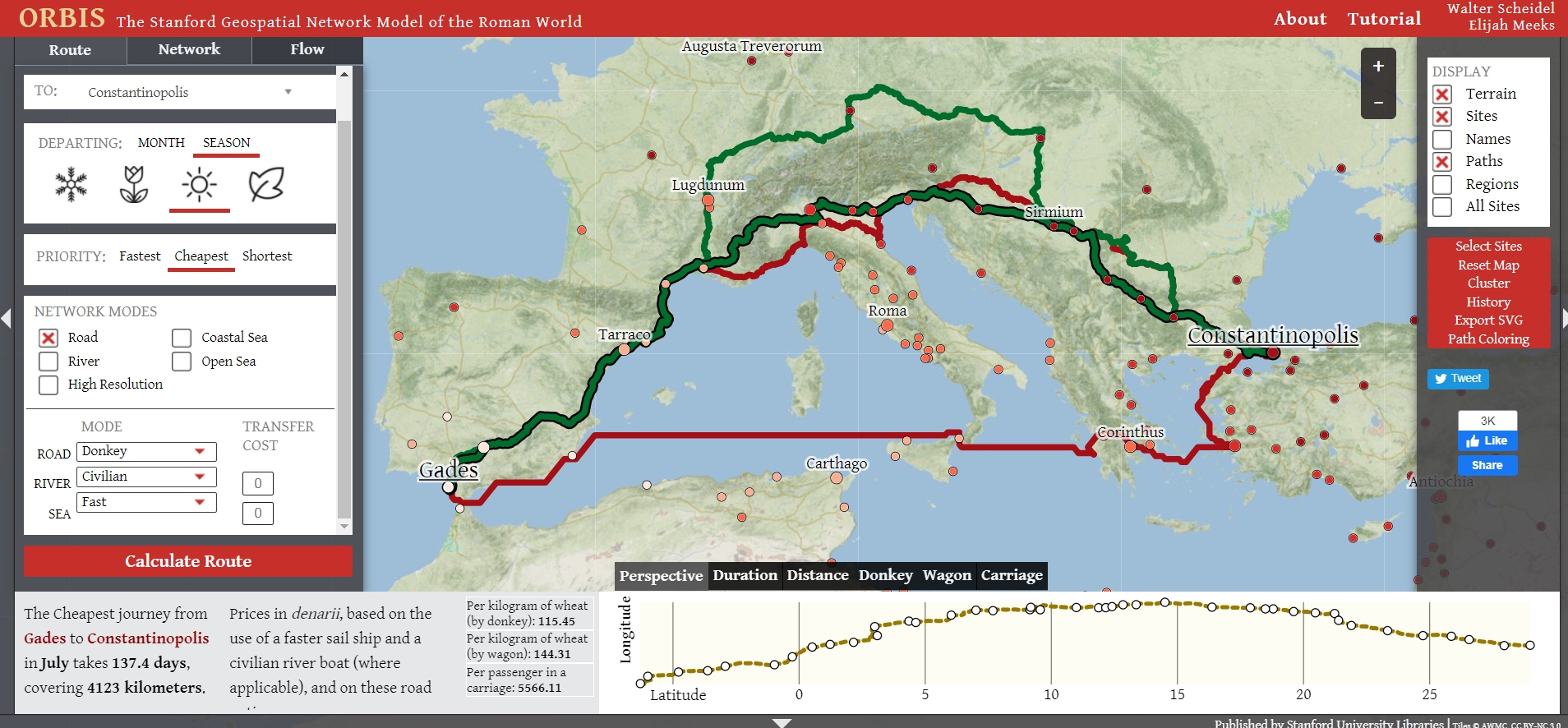 Most route-planners will happily tell you how long it will take to drive from London to Milan tomorrow. Only ORBIS will tell you how long it would take to do that journey in 200 AD. Stanford University's eye-opening online tool is season-sensitive, pennywise, and allows users to specify transport types. I challenge you to fiddle with it without imagining a Roman trading/logistics sim based on its code.
U is for
Under new ownership
In the eyes of Stillfront, the games industry blue whale that swallowed Game Labs whole earlier this month, people like me and Roman are members of the "attractive 30+ male audience". Assuming "attractive" is a euphemism for "discerning and thrifty" and Stillfront don't attempt to squeeze the studio currently working on, amongst other things Ultimate General: American Revolution, into this slightly alarming business model, the takeover shouldn't raise too many hackles.
V is for
Value for money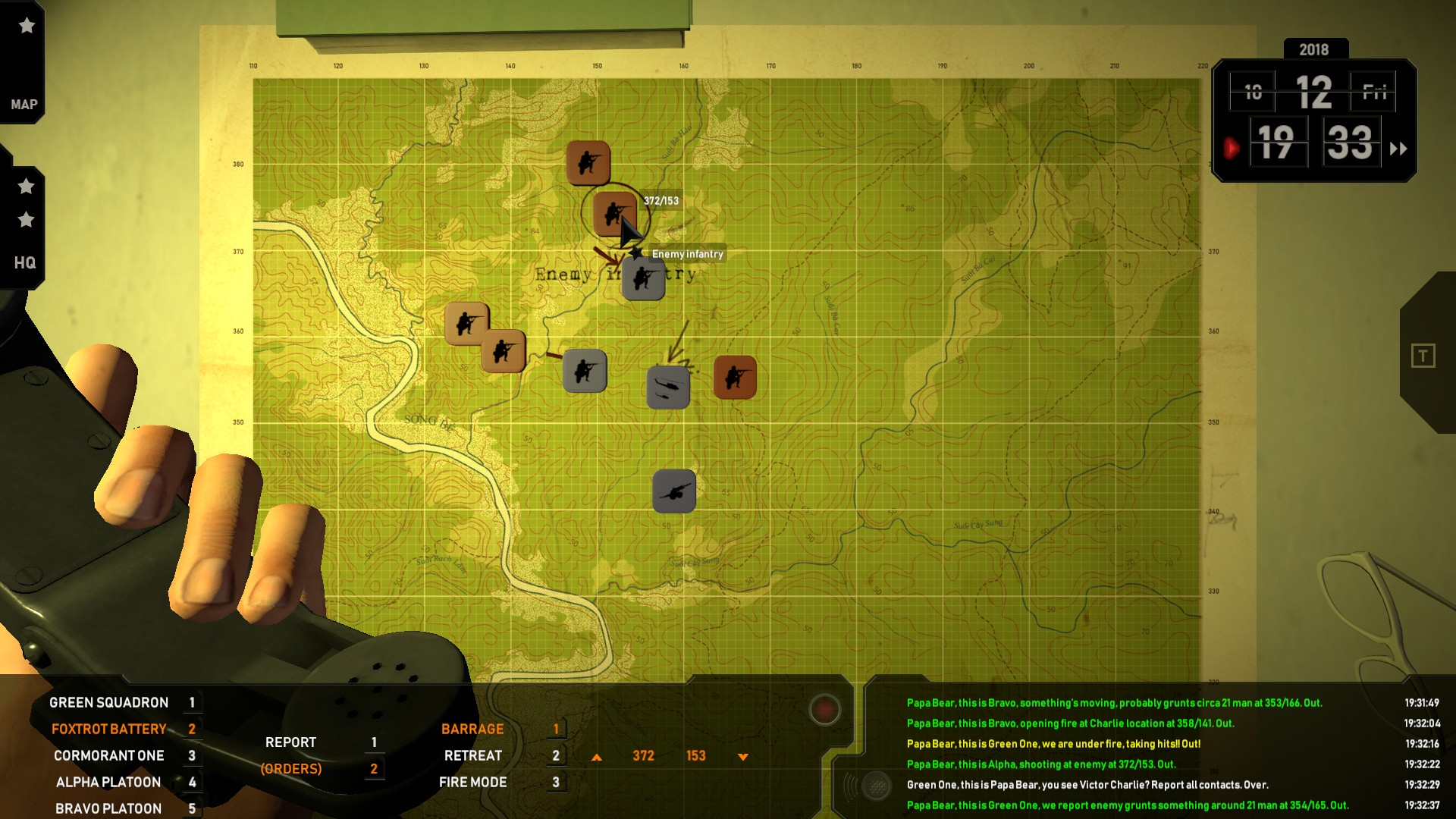 Even Radio Commander's harshest critics would, I'm sure, be willing to admit they derived £2.30's worth of distraction from it. Arguably the most disappointing thing about the on-sale-until-next-Thursday RC was that it failed to inspire a subgenre. The wait for a Command Ops-calibre wargame with radio at its heart continues.
W is for
Win the World Cup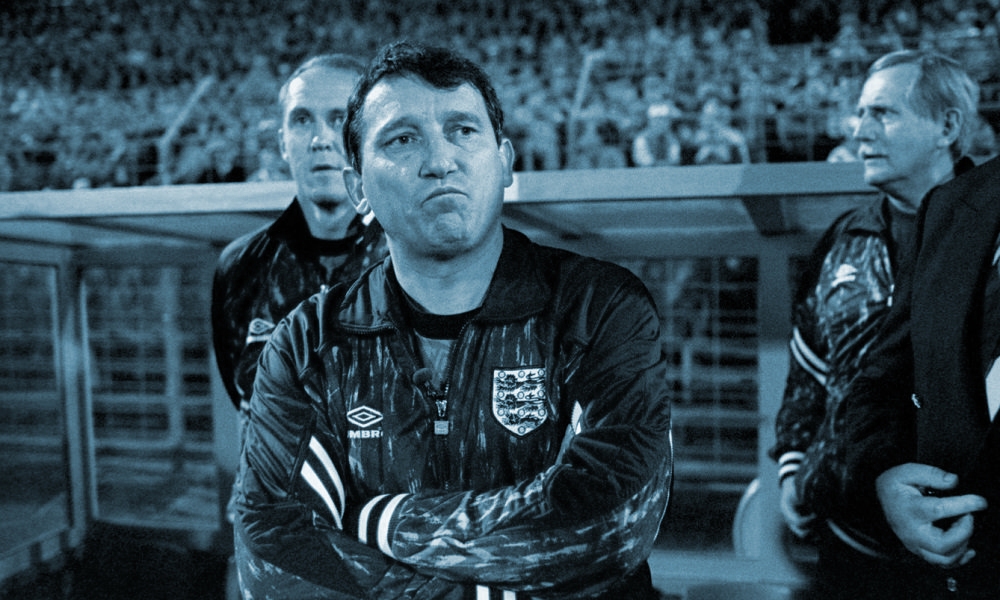 Football, Tactics, & Glory, a game that does to freelancer productivity what Durandals do to runways, has a second expansion pack on the way. Manager's Journey will allow gaffers to change clubs and oversee national teams. A personal reputation stat will determine the kind of job offers you receive. Club riding high at the top of the Premier League? The world is your oyster. Scrambling for survival at the foot of League Two? The world is your dead seagull.
X and Y are
Xcised in the interest of punctuality
Z is for
Zero originality?
Nothing in this reveal vid persuades me that Broken Arrow isn't just Wargame: Red Dragon with dirty-great hovercraft. Unless evidence of novel twists emerge in the months to come, or BA ends up suffering the same unfortunate fate as Cold War Game when it launches, this could be the last time you hear about this new Slitherine signing on THC.