The sight of Belin's halftrack burning merrily in the road beside the cafe is the final straw for our restless air ace. Oberst Bernhard "Der Sperber" Brinkmann contemplates opening fire on the enemy mortar in the monastery courtyard, before deciding the PIAT team in the white house next-door is the more pressing problem. Rifle in hand he slips out of the Koffiehuis de Onionmancer unobserved, and darts across the alley.
(Brinkmann's Bridge is an open-to-all game of Combat Mission: Battle for Normandy in which the commenter-controlled Axis forces are out to recapture a Dutch canal spanner recently snatched by Red Devils. Each turn covers one minute of WeGo action. For a scenario outline and summaries of earlier turns, click here).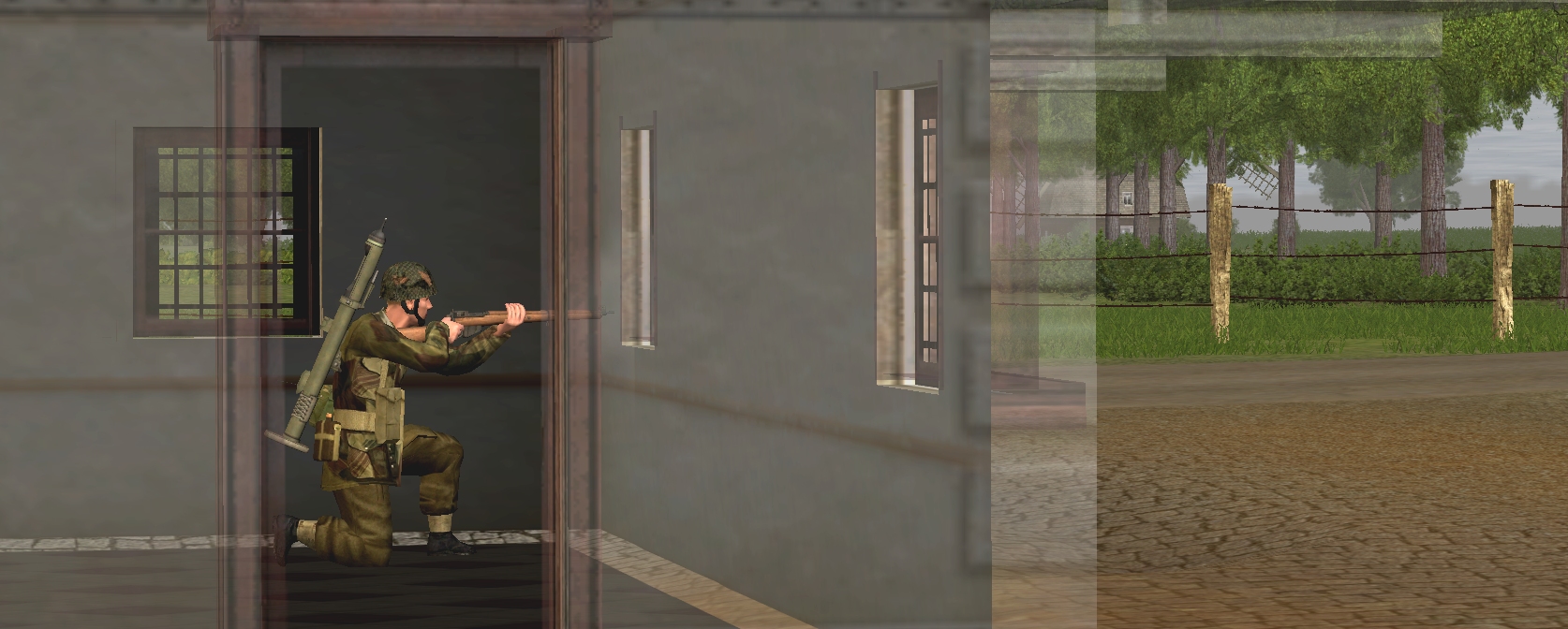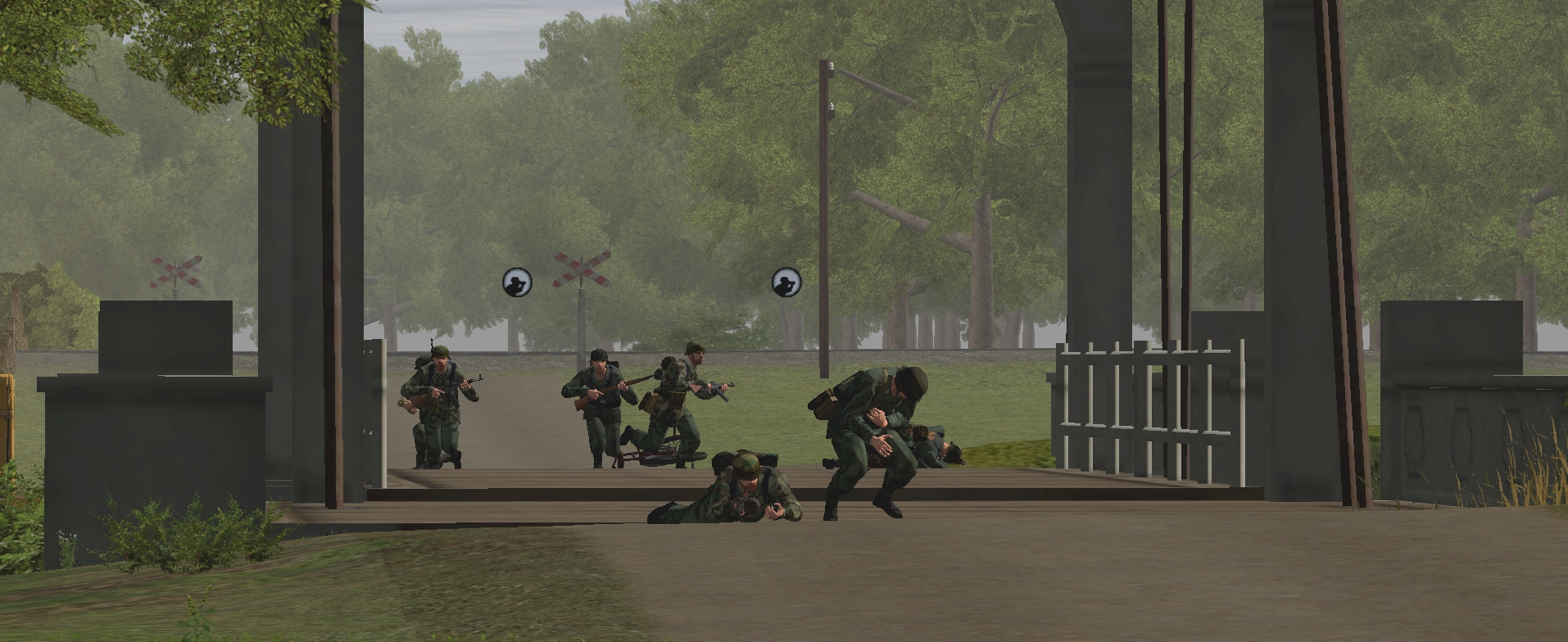 He's taking aim at the closer of the two prone Englanders in the smoky, brass-strewn interior of the white house when the chap in question pops up and fires, felling Woikin's companion.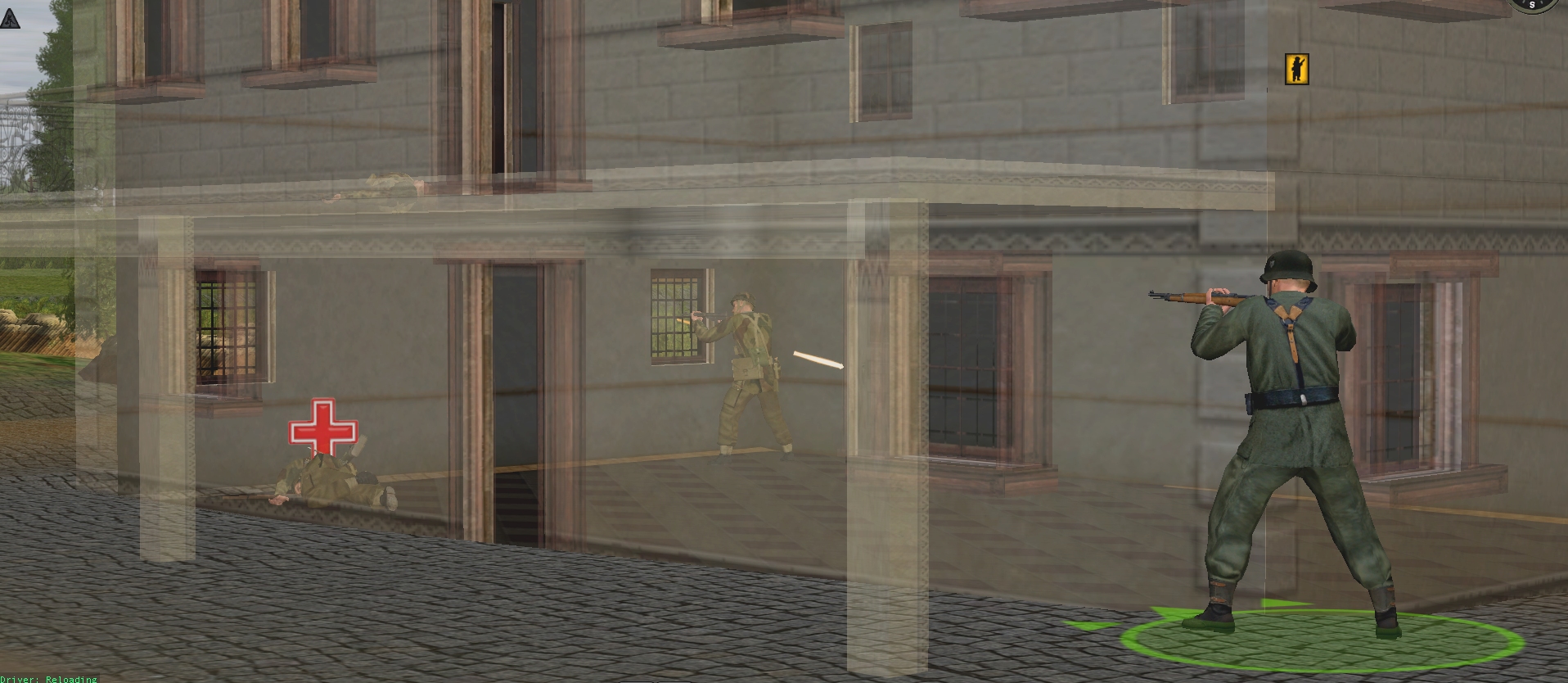 Revenge is swift. Another shot rings out and the crouching paratrooper crumples. Brinkmann shifts his front sight onto the man reloading a Sten in the SE corner of the room.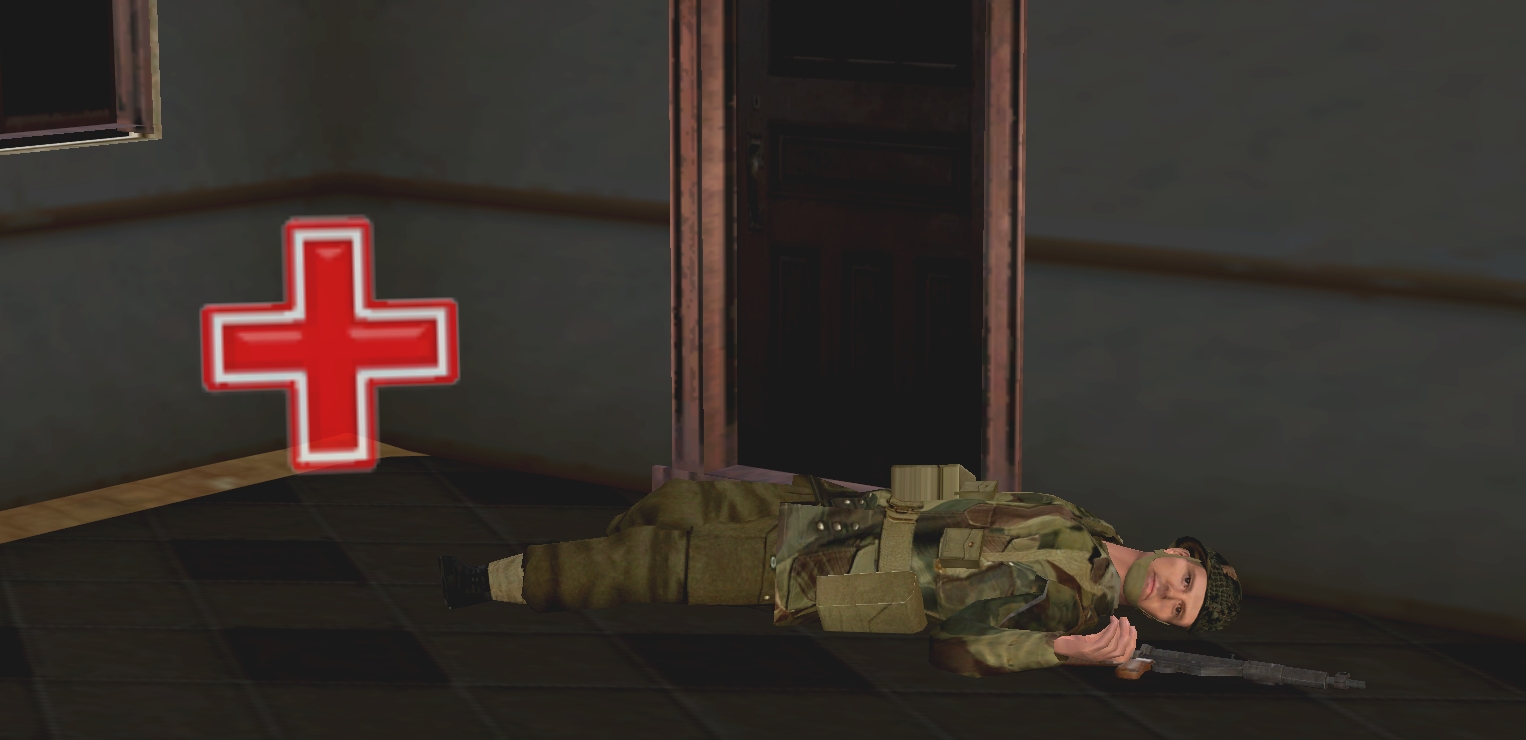 Sensing something, the submachinegunner turns smartly enough to take in the crumpled Luftwaffe uniform, the piercing blue-grey eyes, and the levelled Kar 98k, but not smartly enough to save himself.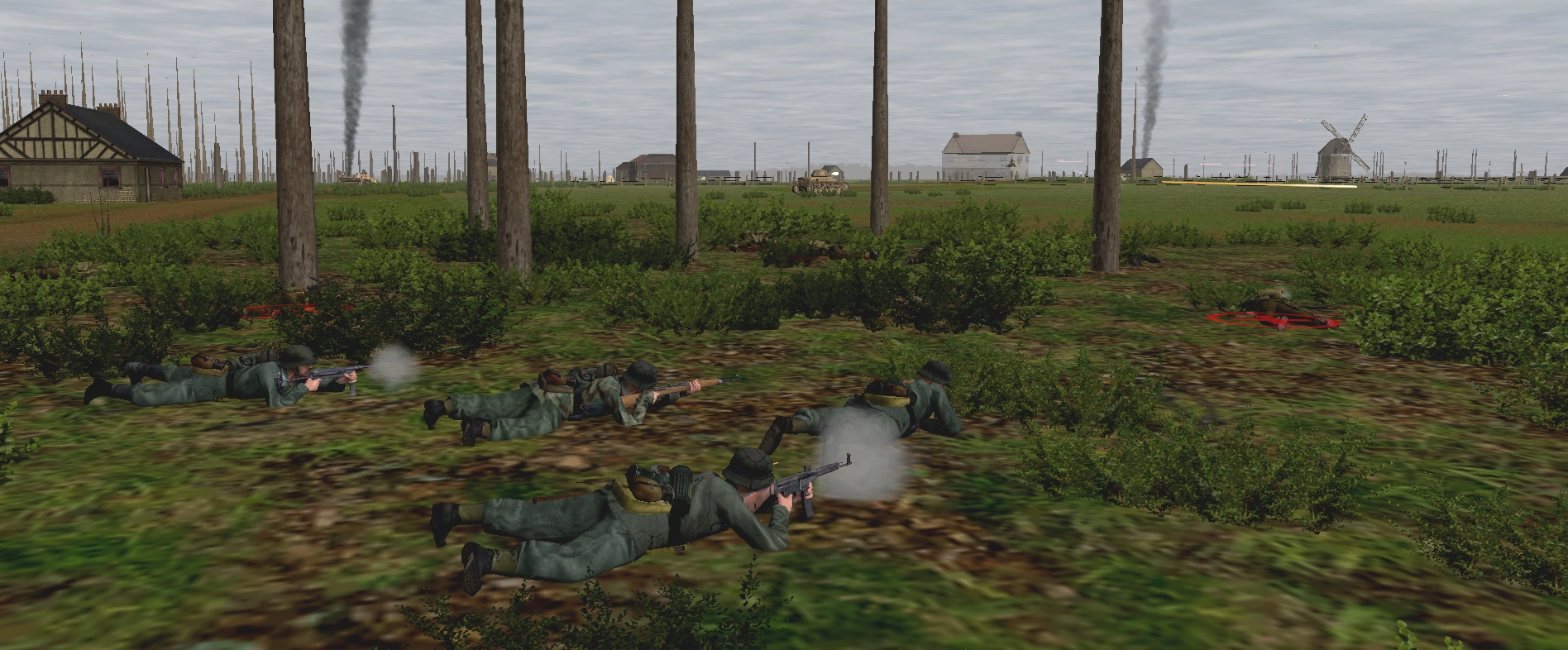 Eliminated with similar efficiency is the last (?) of the scout slayers in the woods west of the monastery. 6 Squad spy the prone Bren gunner as they hunt eastward and riddle him with their MP 40s and MP 44.

All five of the HE rounds fired by our Panzer 35R during the sixty strike stone rather than sandbags. Although the run of bad luck/marksmanship is disappointing, the flying scalpings, together with the MP 40 and Reibel MG rounds that lash red a41, mean far fewer slugs peck the pumphouse this turn than last.
Other Turn 20 events of note: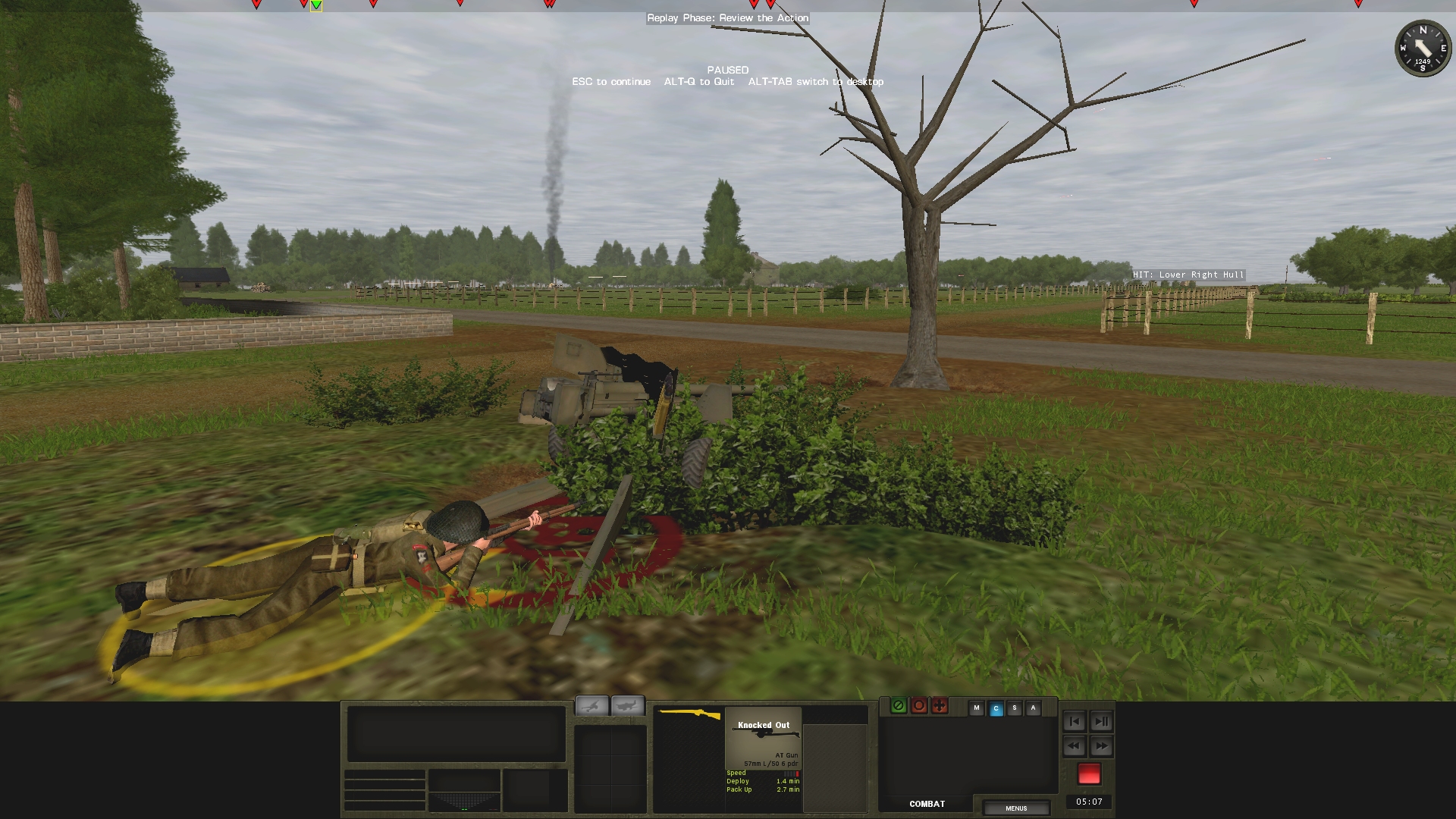 Best's corpse stirs! My announcement of the plucky British AT gunner's demise was, it seems, a tad premature. Not only did he survive the blast that KOed the 6-pounder, he's out for vengeance. The howitzer was plinked several times this turn.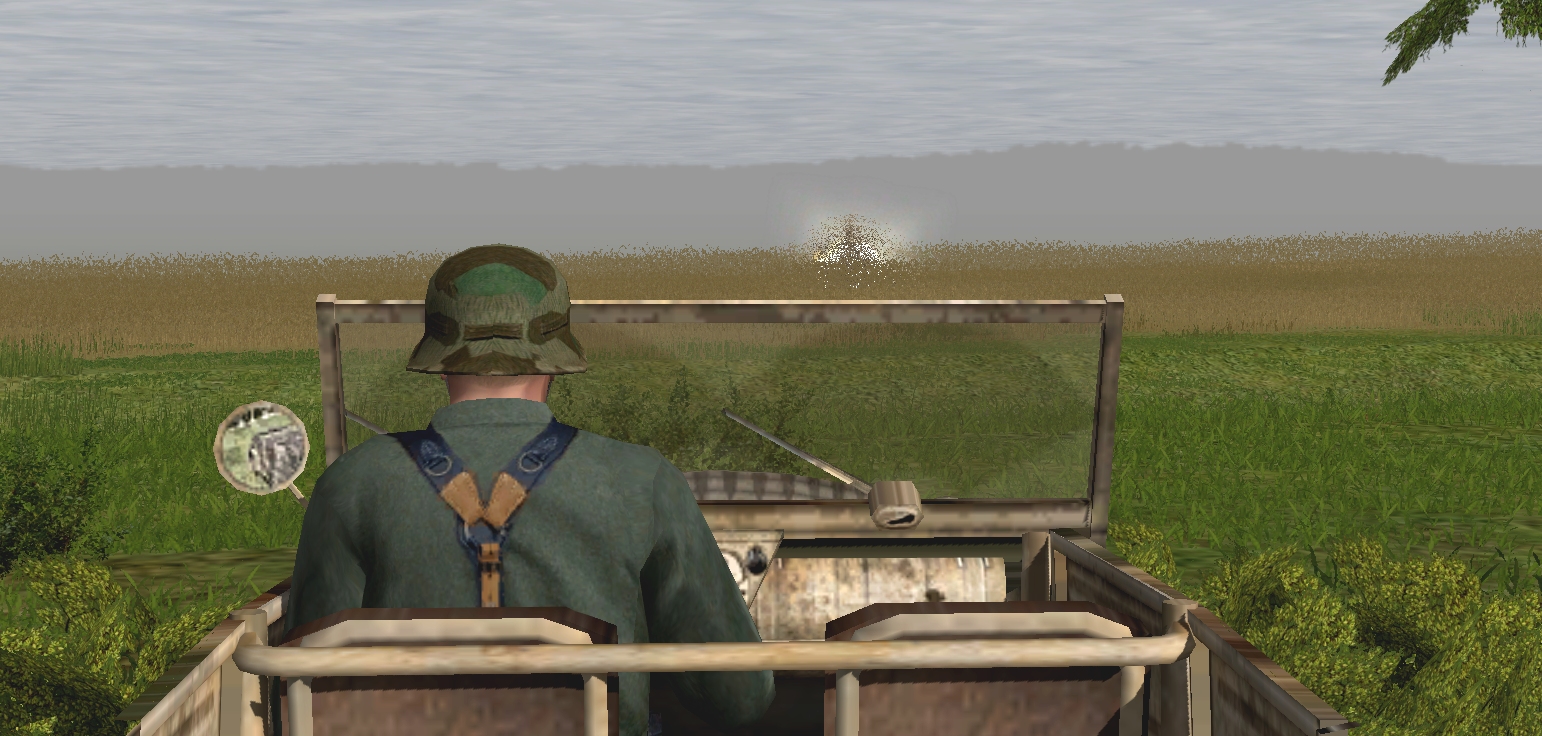 Apparently bored of wrecking the garage, the monastery mortar team take a potshot at Belin's Kubelwagen mid-way through the sixty. The bomb overshoots, landing in a cornfield on the northern map edge.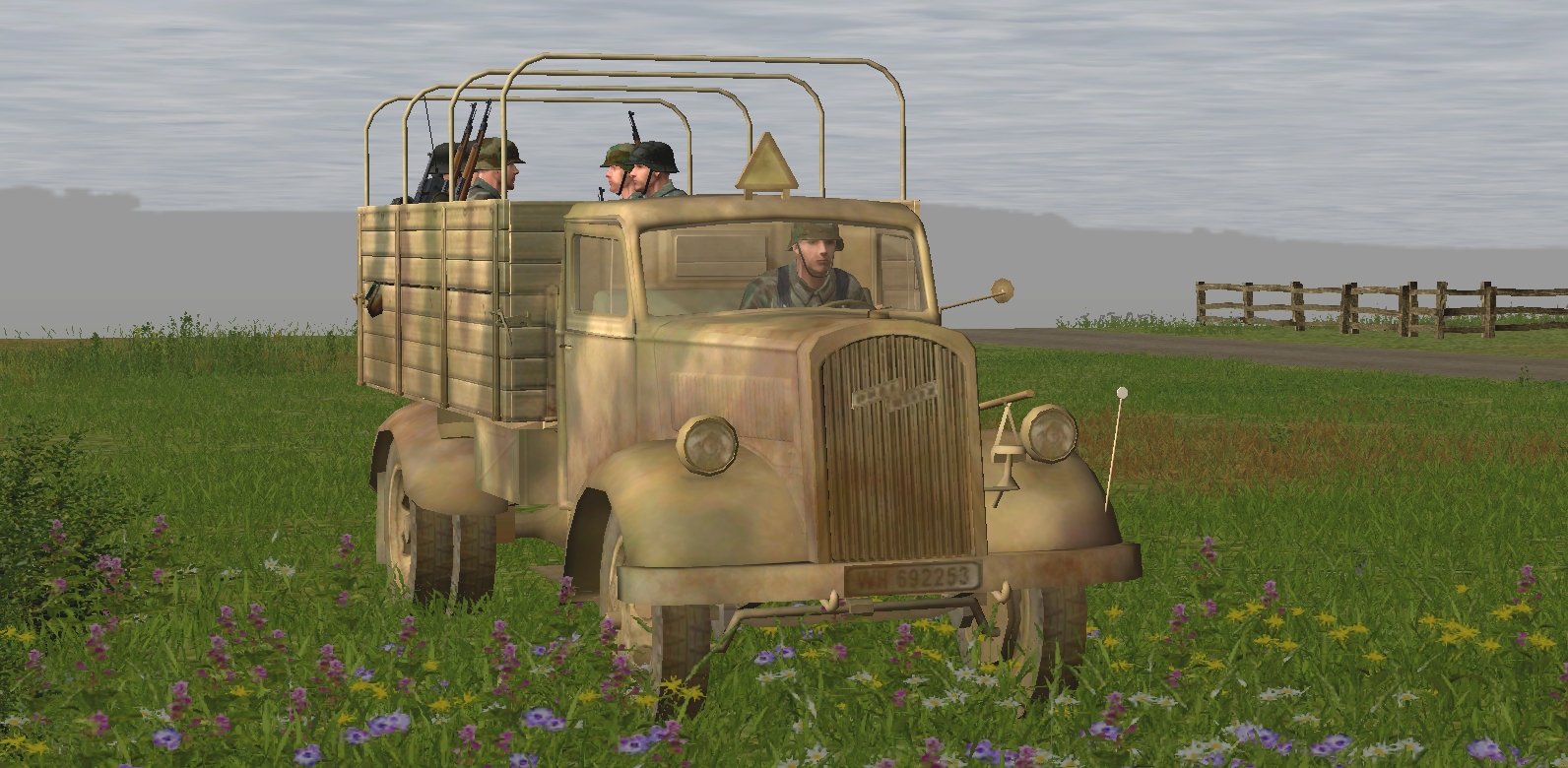 His nerve steadied by the sheltering conifer plantation, the flighty truck driver halts allowing the HQ and 5 Squad survivor to embark.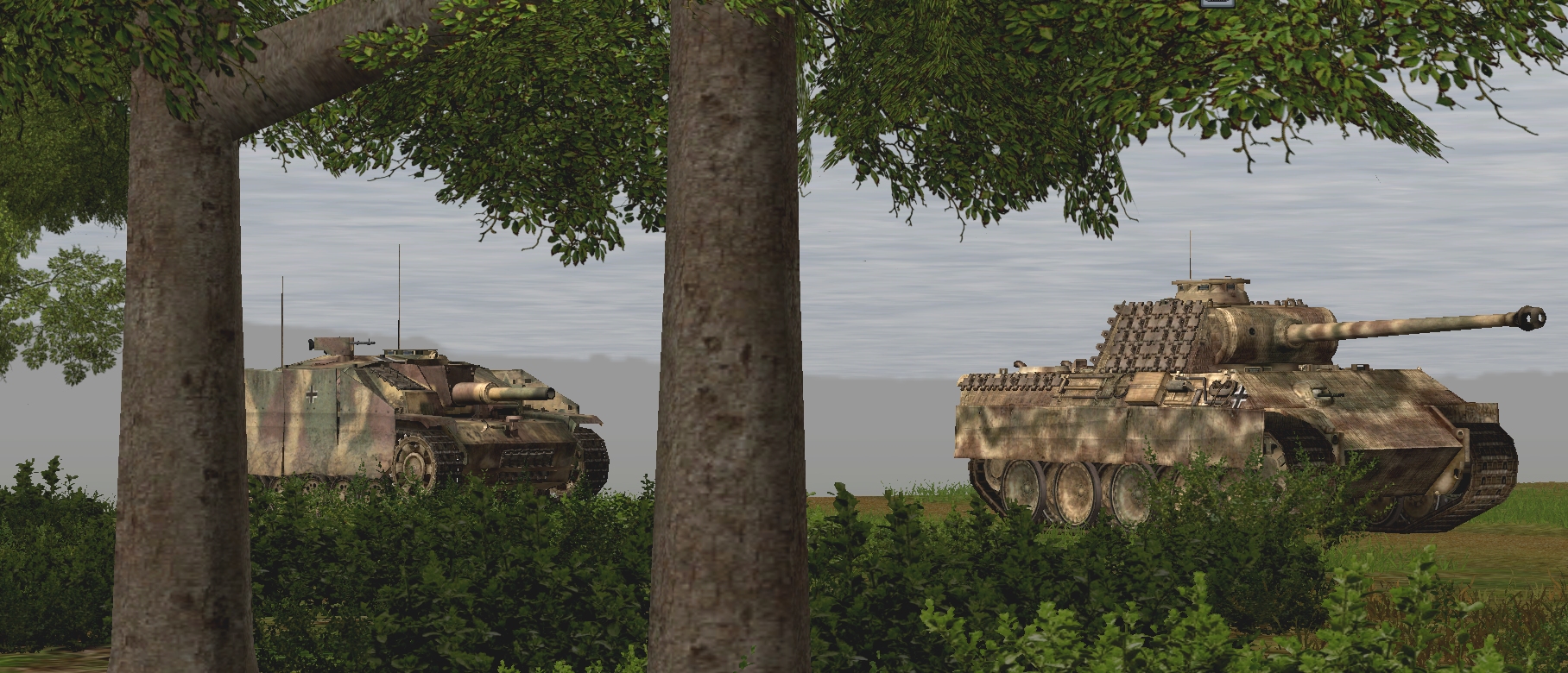 Oh, and at T+60 on the dot, these fine fellows arrive at black a50.