Standing between impetuous Major Belin and a shiny Ritterkreuz is petuous Sergeant Best and a shrapnel-scarred 6-pounder AT gun. The chance that both men will survive turn 18 is infinitesimally small.
(Brinkmann's Bridge is an open-to-all game of Combat Mission: Battle for Normandy in which the commenter-controlled Axis forces are out to recapture a Dutch canal spanner recently snatched by Red Devils. Each turn covers one minute of WeGo action. For a scenario outline and previous turn reports, click here).
Grid square red j41 does a passable impersonation of Hell on earth this turn. During the sixty the little British anti-tank gun by the Koffiehuis de Onionmancer is brutalised by…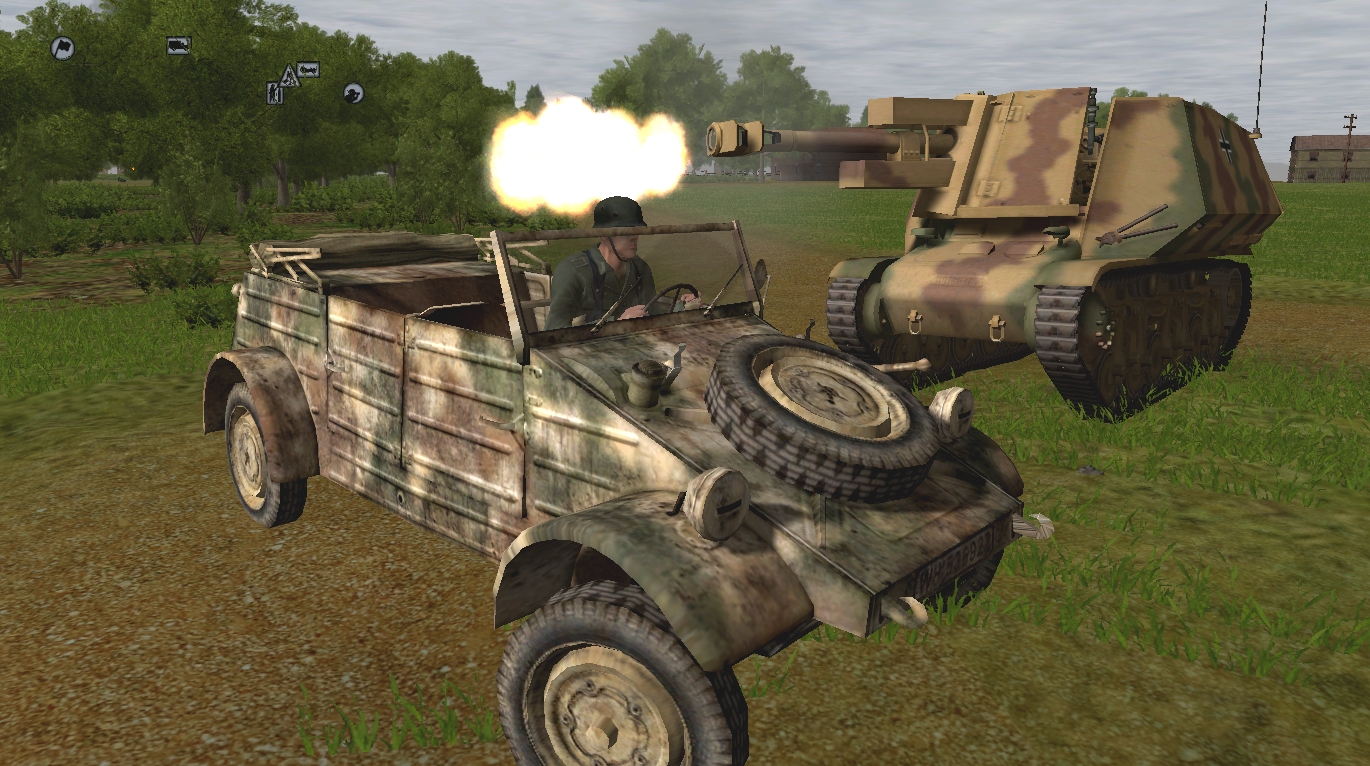 The self-propelled howitzer.
The Panzer 35R.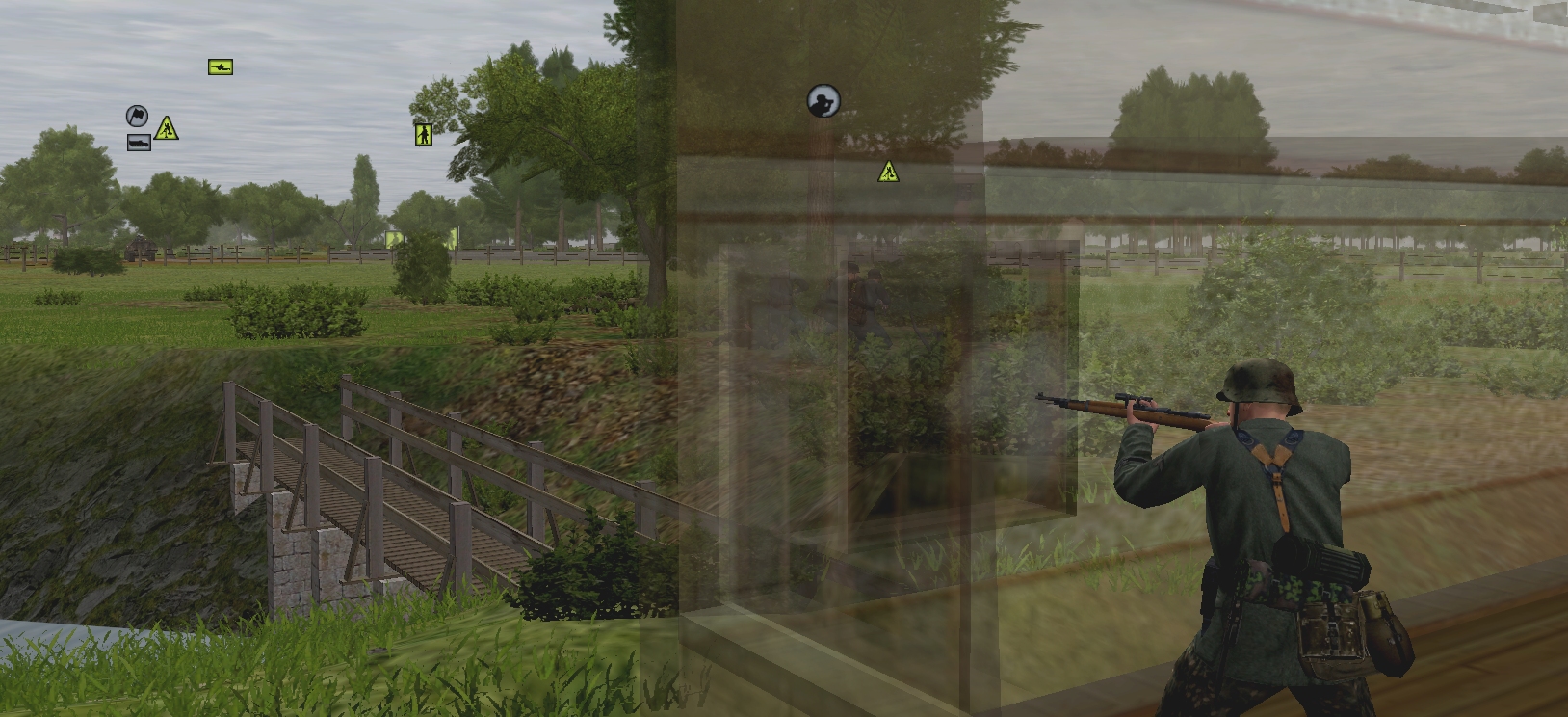 The sniper team.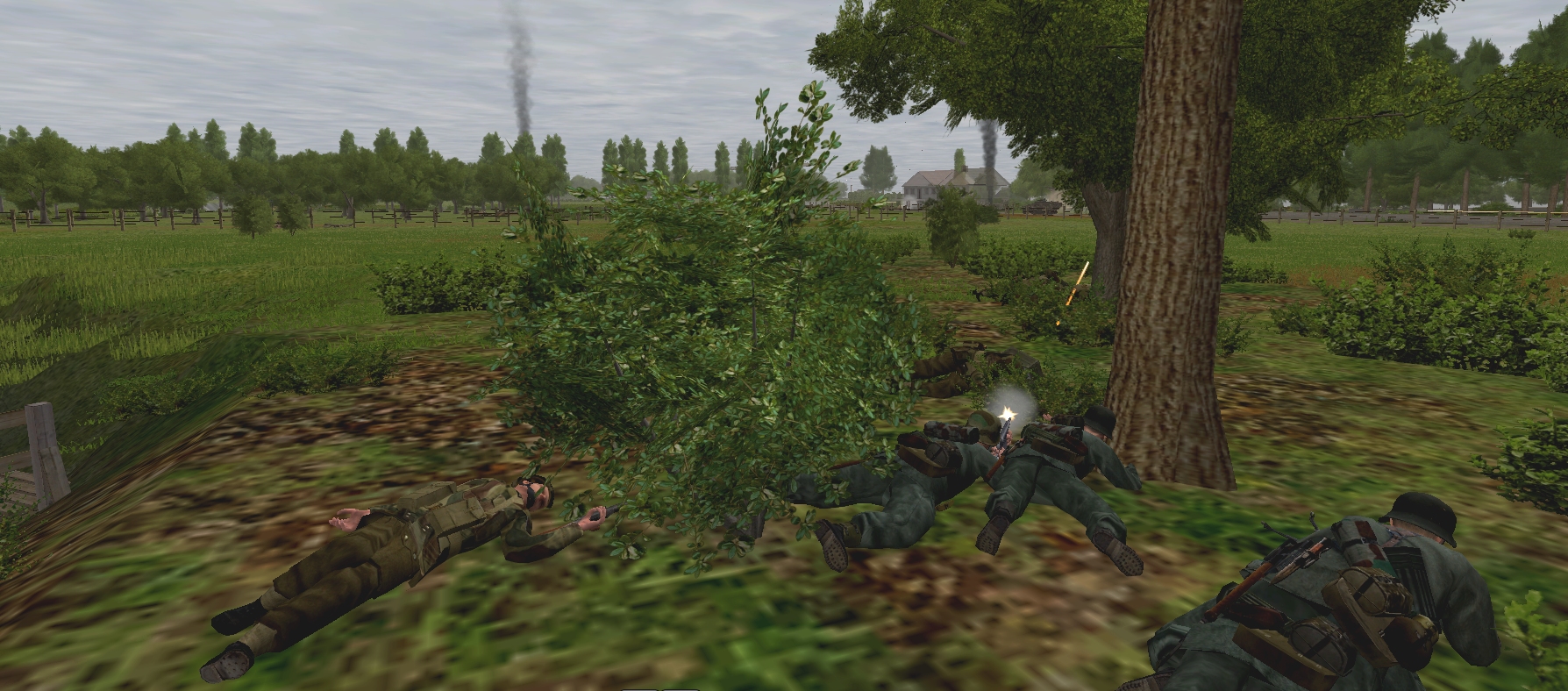 The pumphouse posse.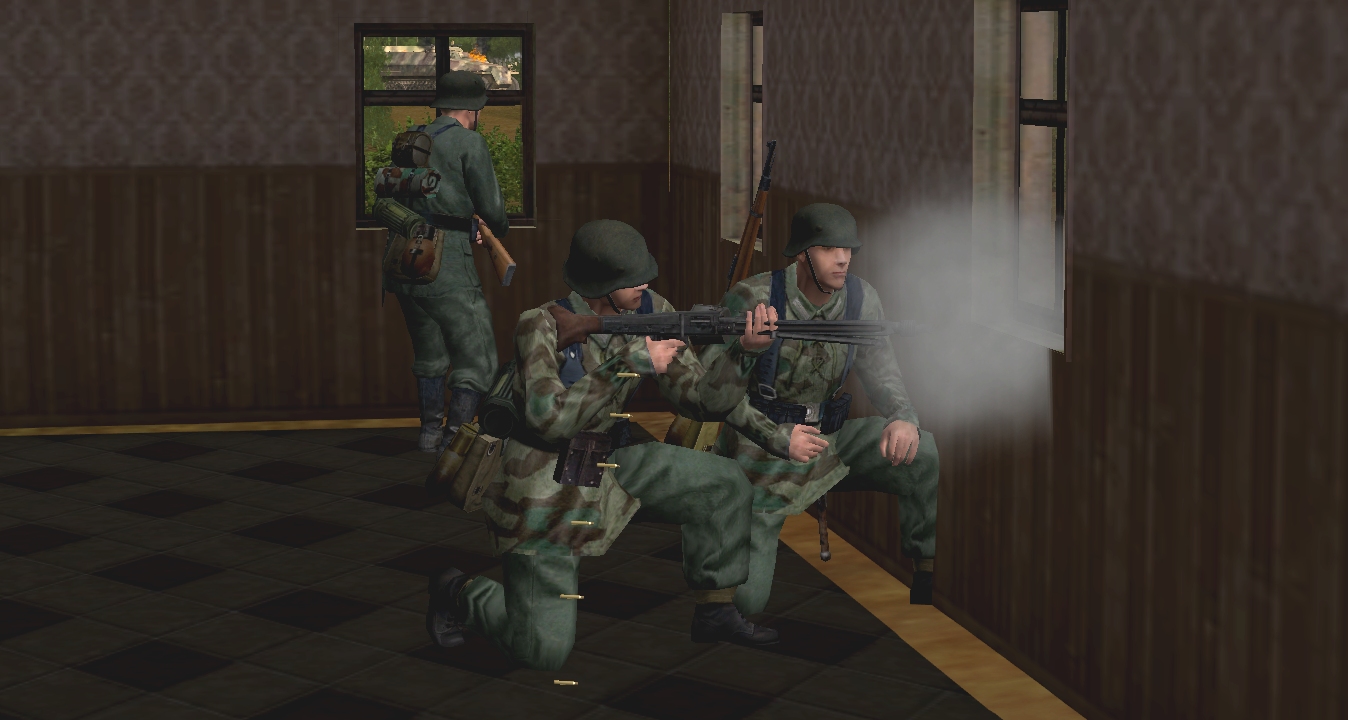 And the 6 Squad cottagers.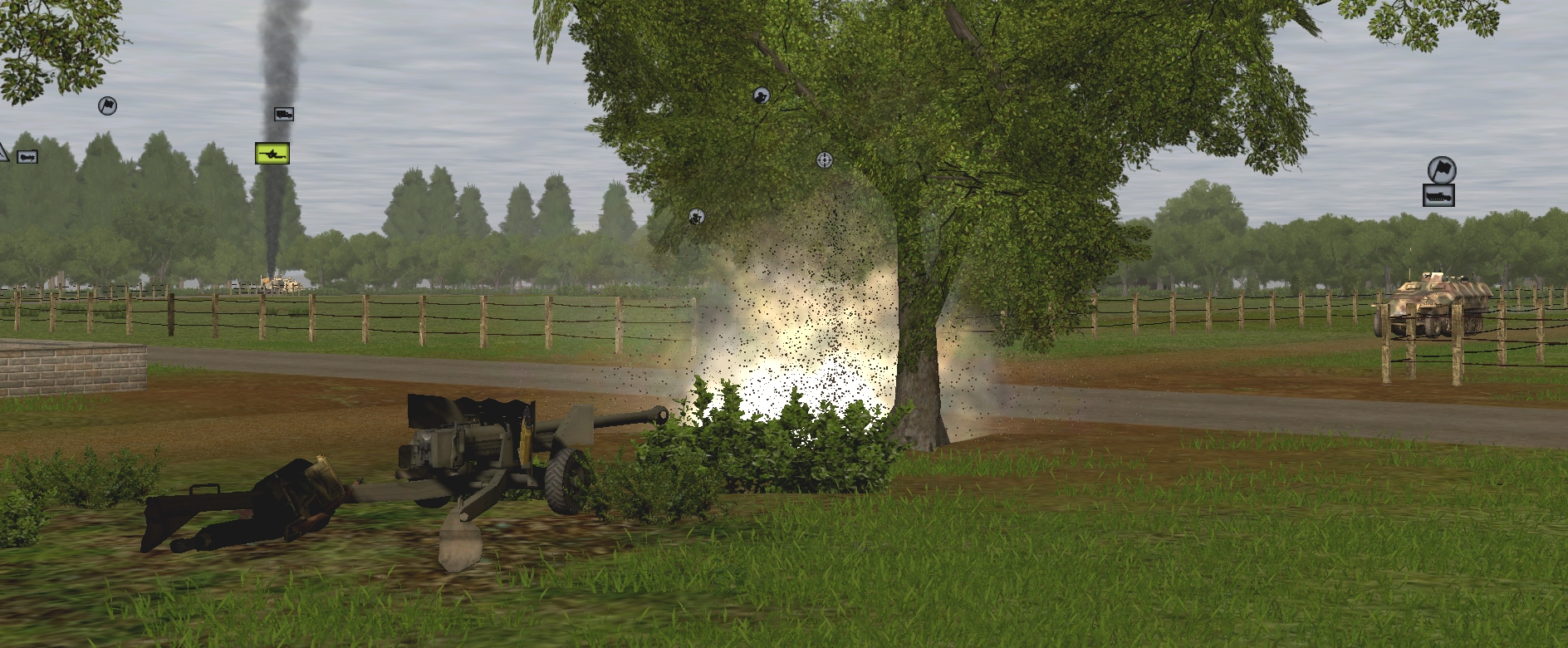 Don't ask me how it survives this tooth/bowel-loosening onslaught, but survive it it does.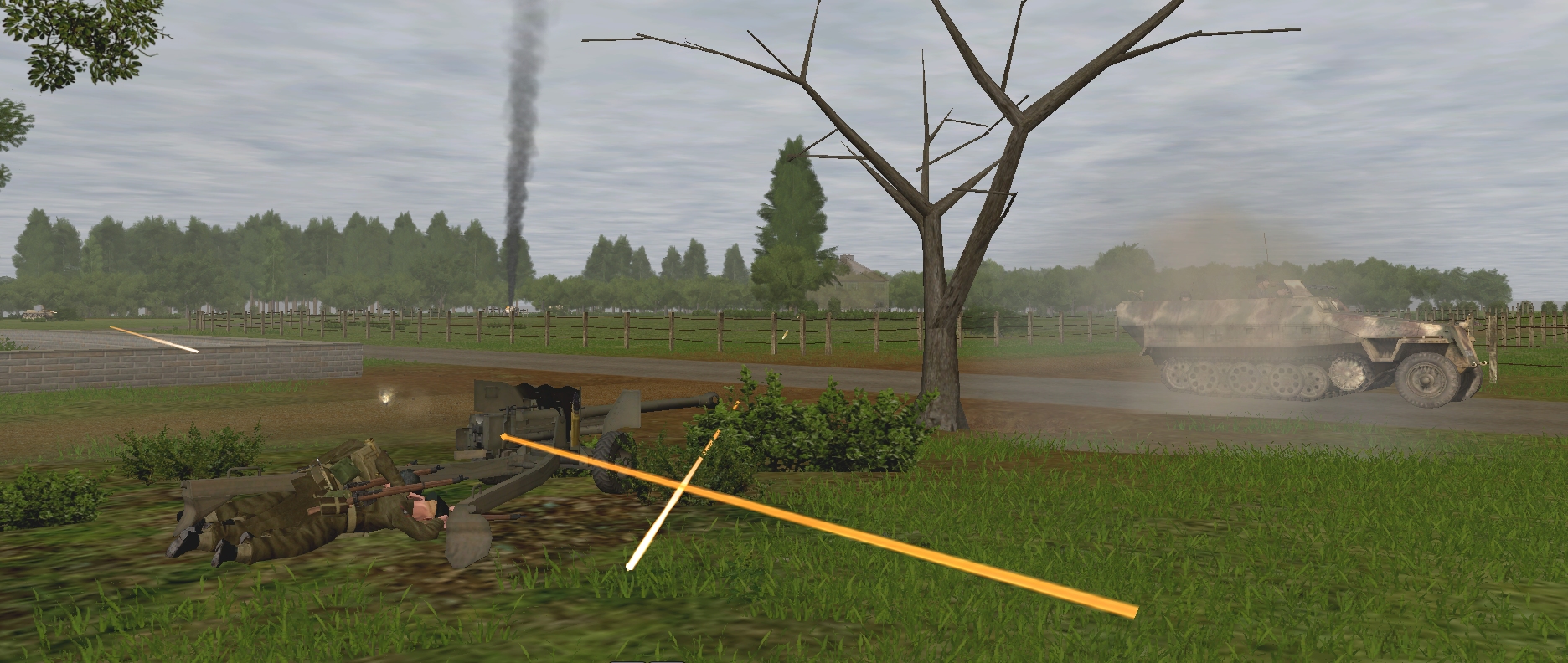 Although the ire inundation spawns no red crosses, it undoubtedly saves Belin's bacon. Improbably, the beetling SPW 251/1 (Ausf. D) passes the pinned 6-pounder without drawing or firing a shot.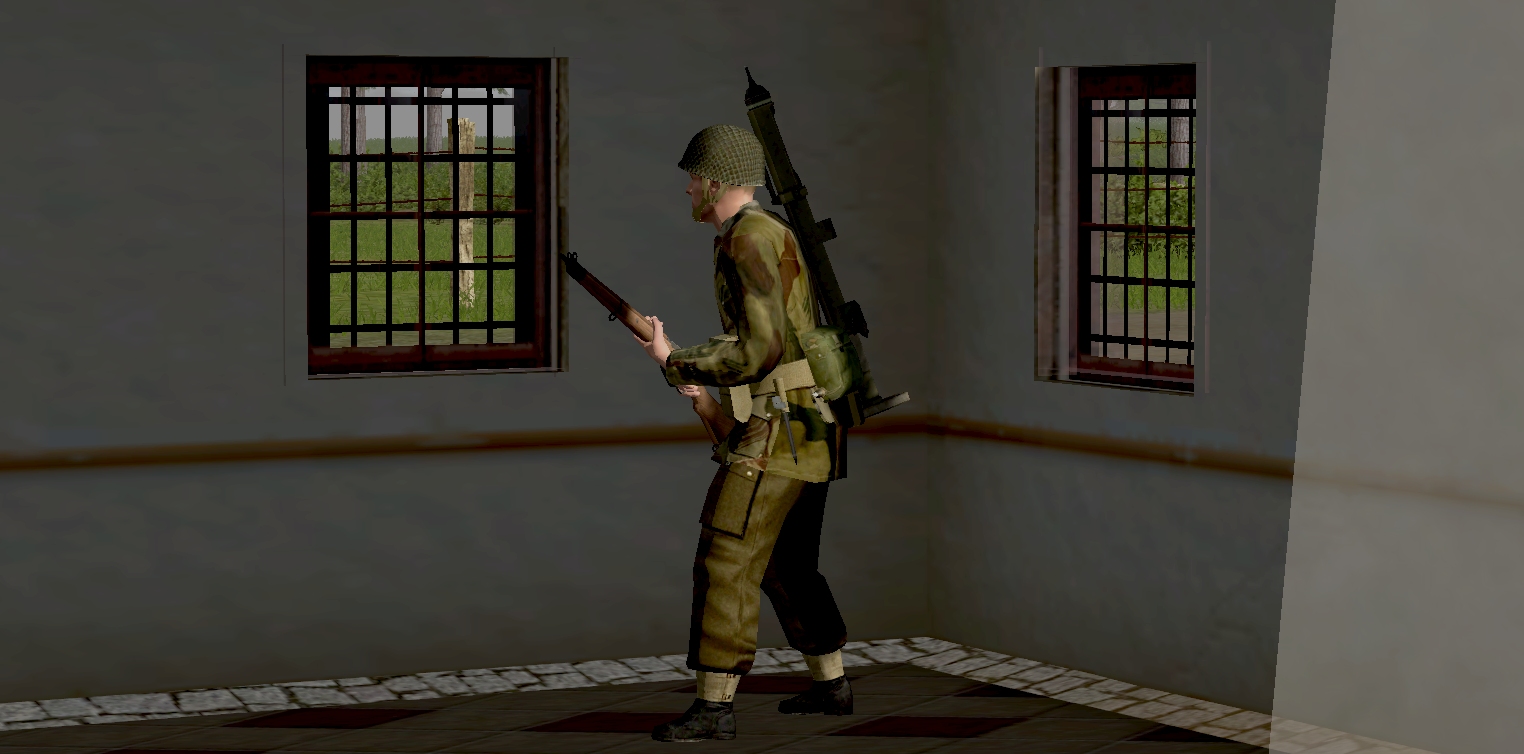 The unlikely escape doesn't go unnoticed. Realising that their moment has come, a previously unseen PIAT team in the ground floor of the balconied house by the bridge, prepares to do what Best failed to do. I'm lowering the camera in preparation for a frozen-in-flight HEAT projectile and a fiery impact, when a masonry-shaking near miss persuades the PIATist that discretion is the better part of valour.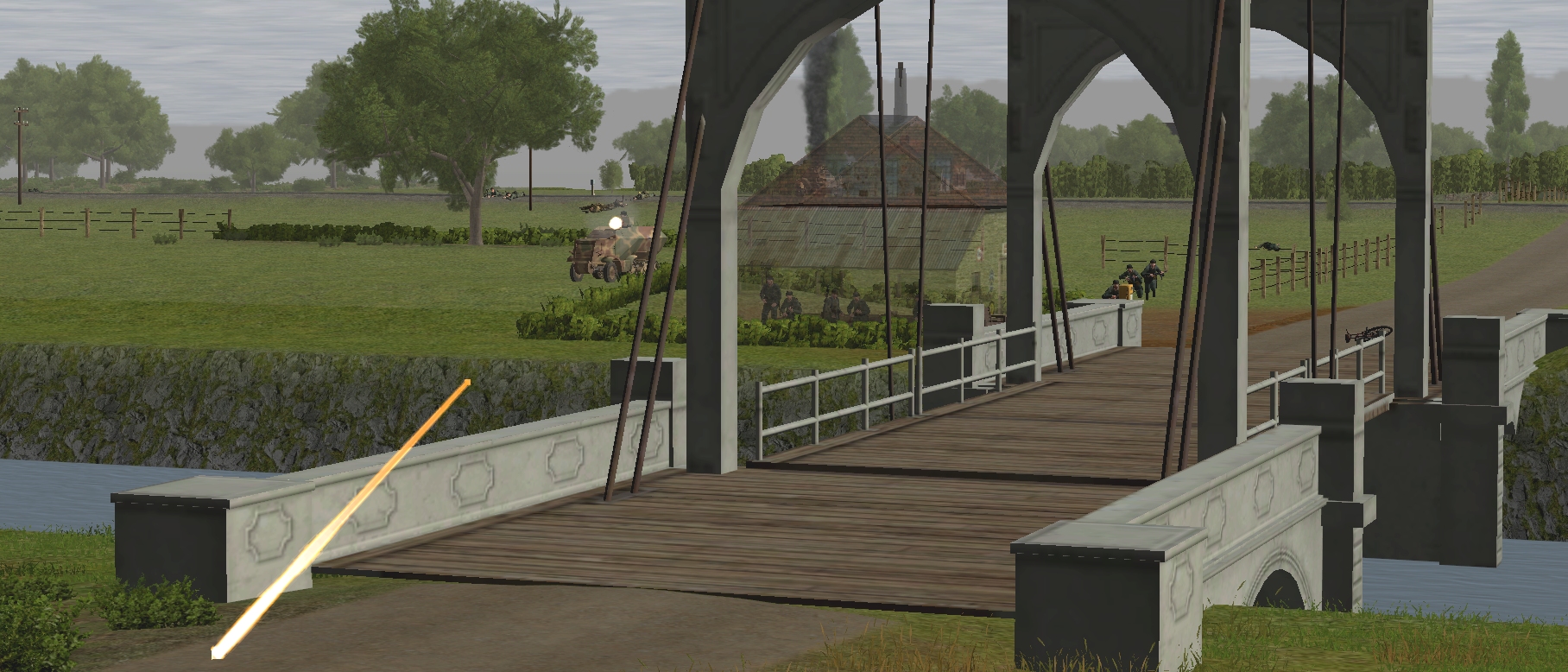 Our galloping major really does have the luck of the devil. The shot came from across the canal. Pulling up next to the garage, the eastern halftrack spotted suspicious movement at red p40 and made a timely intervention.
Turn 18 delivers its final twist a few seconds later.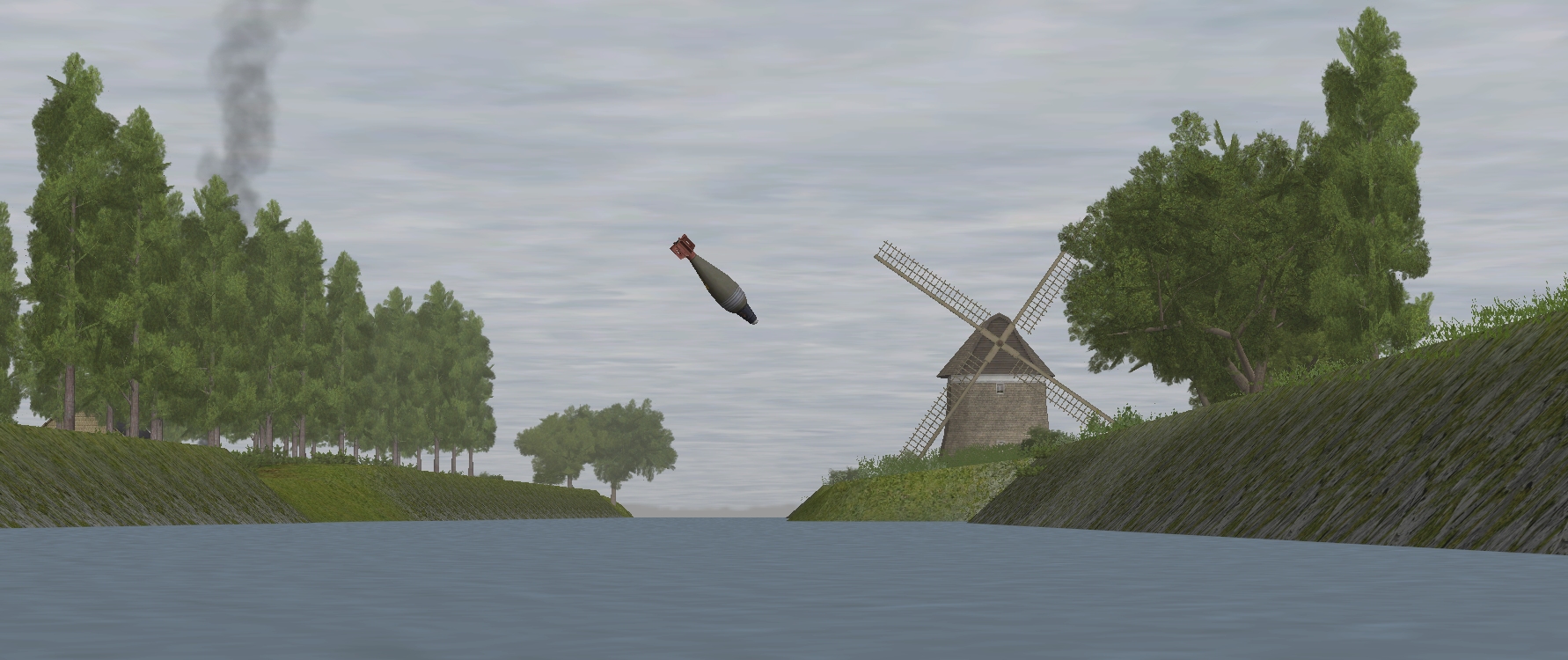 The British mortar team that splashes the garage with canal water at T+36, strikes paydirt with its second shot of the turn.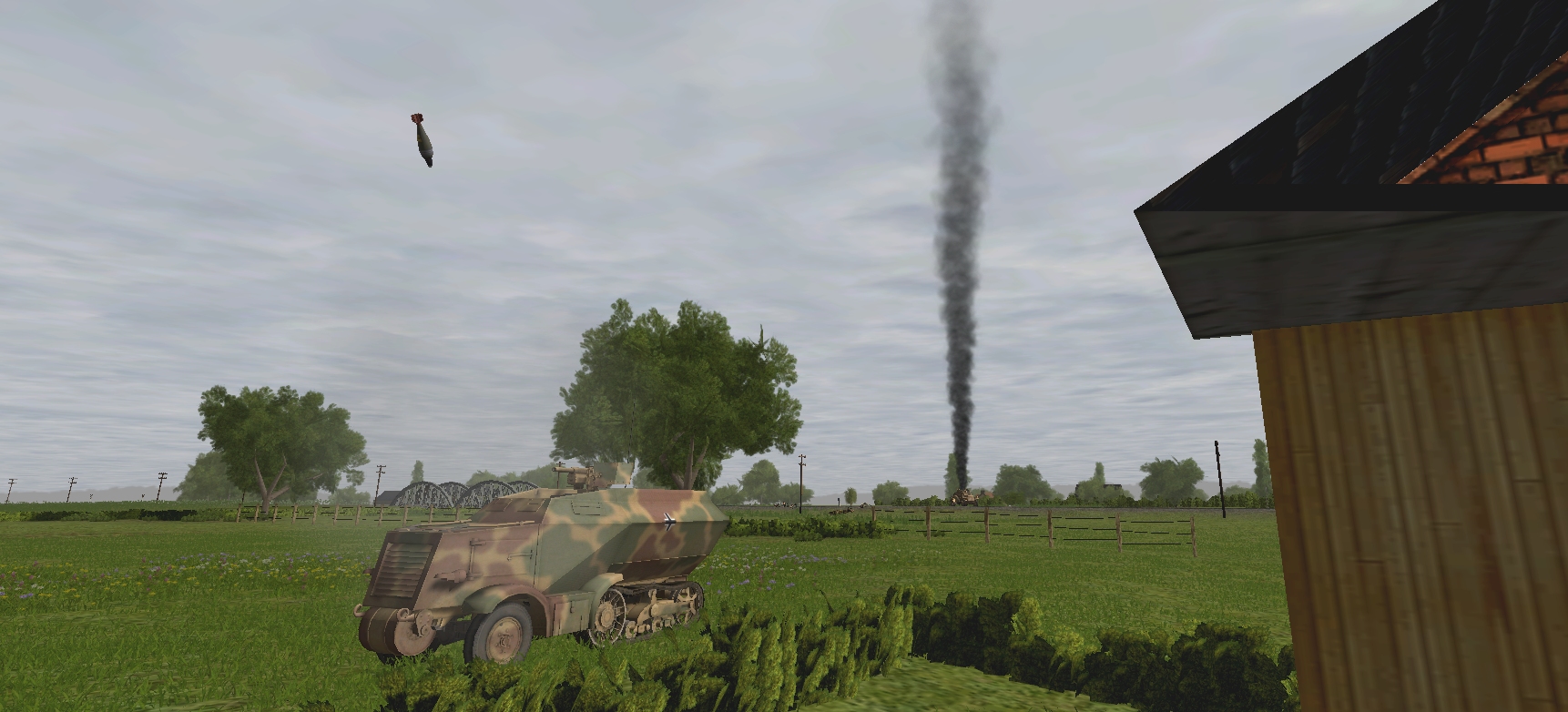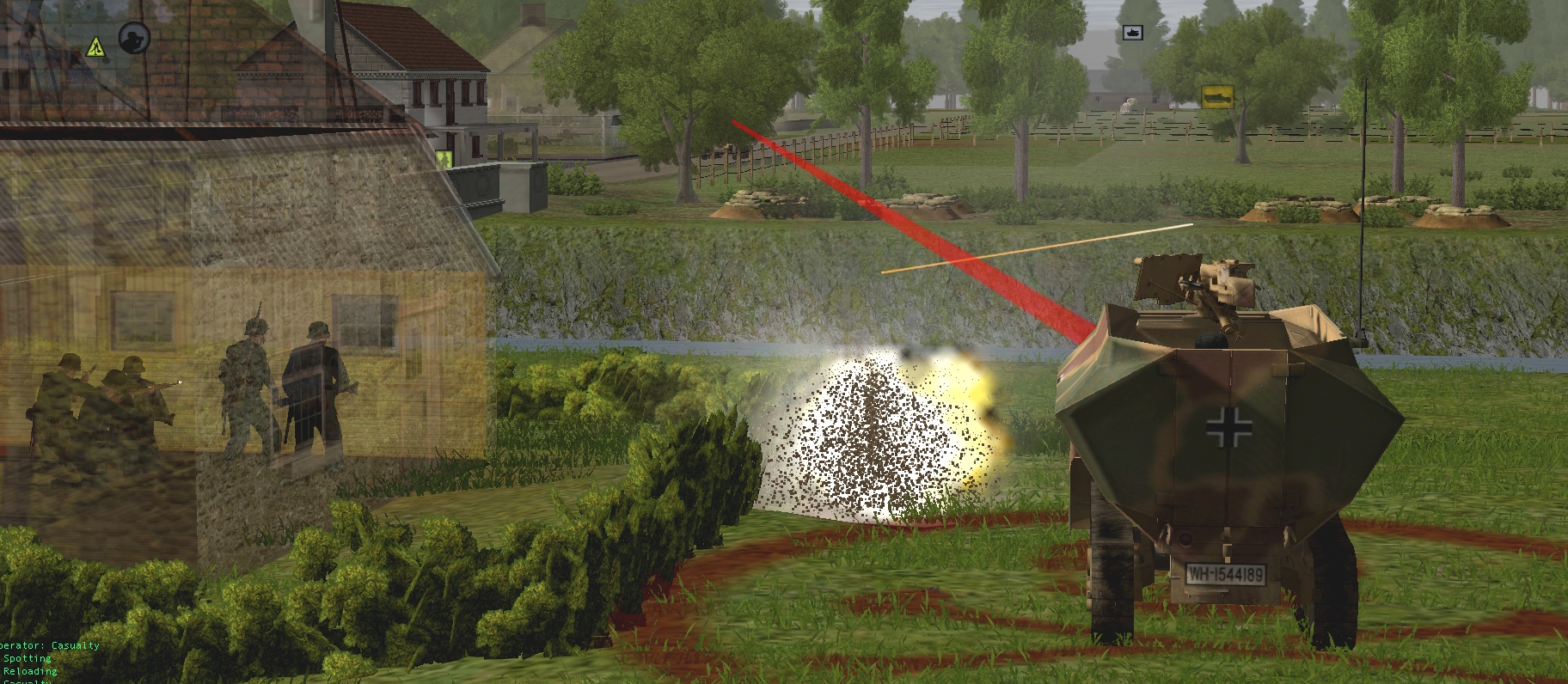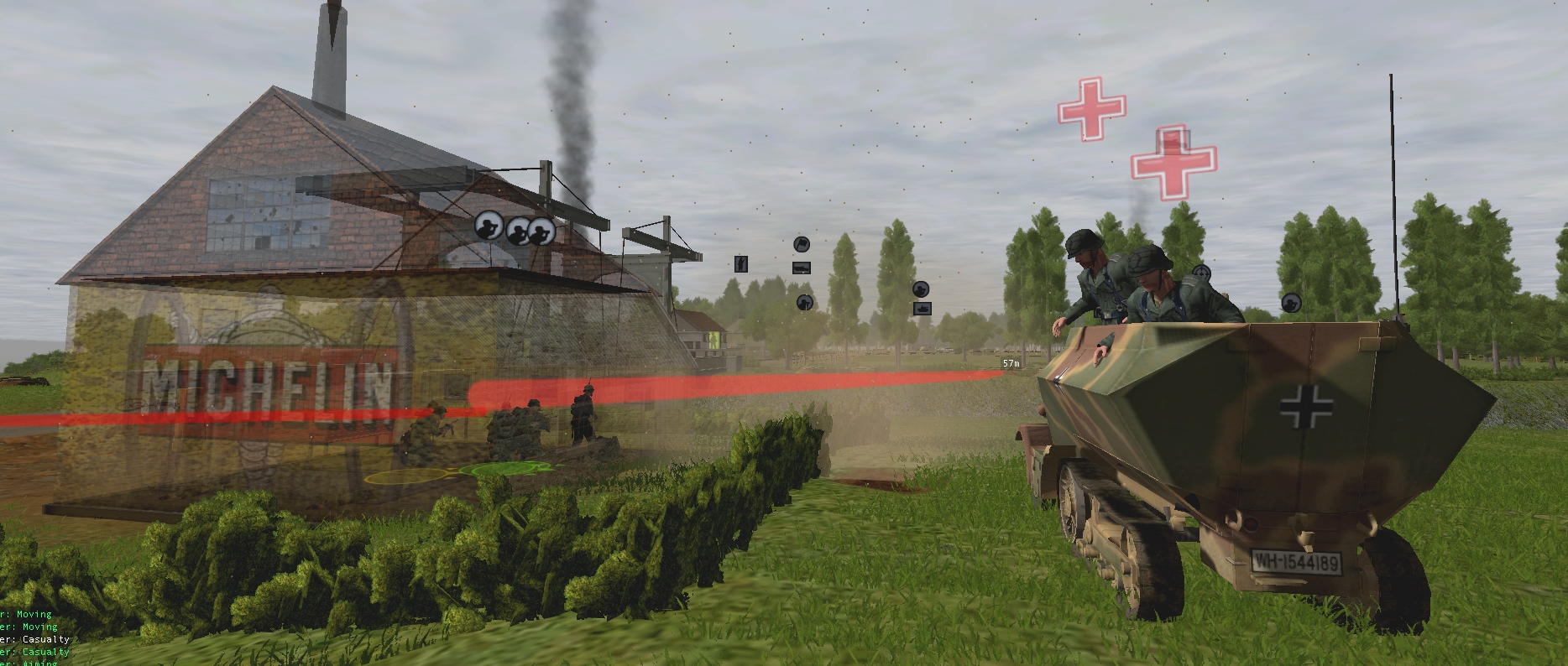 The SPW U304 is no more!
Also this turn…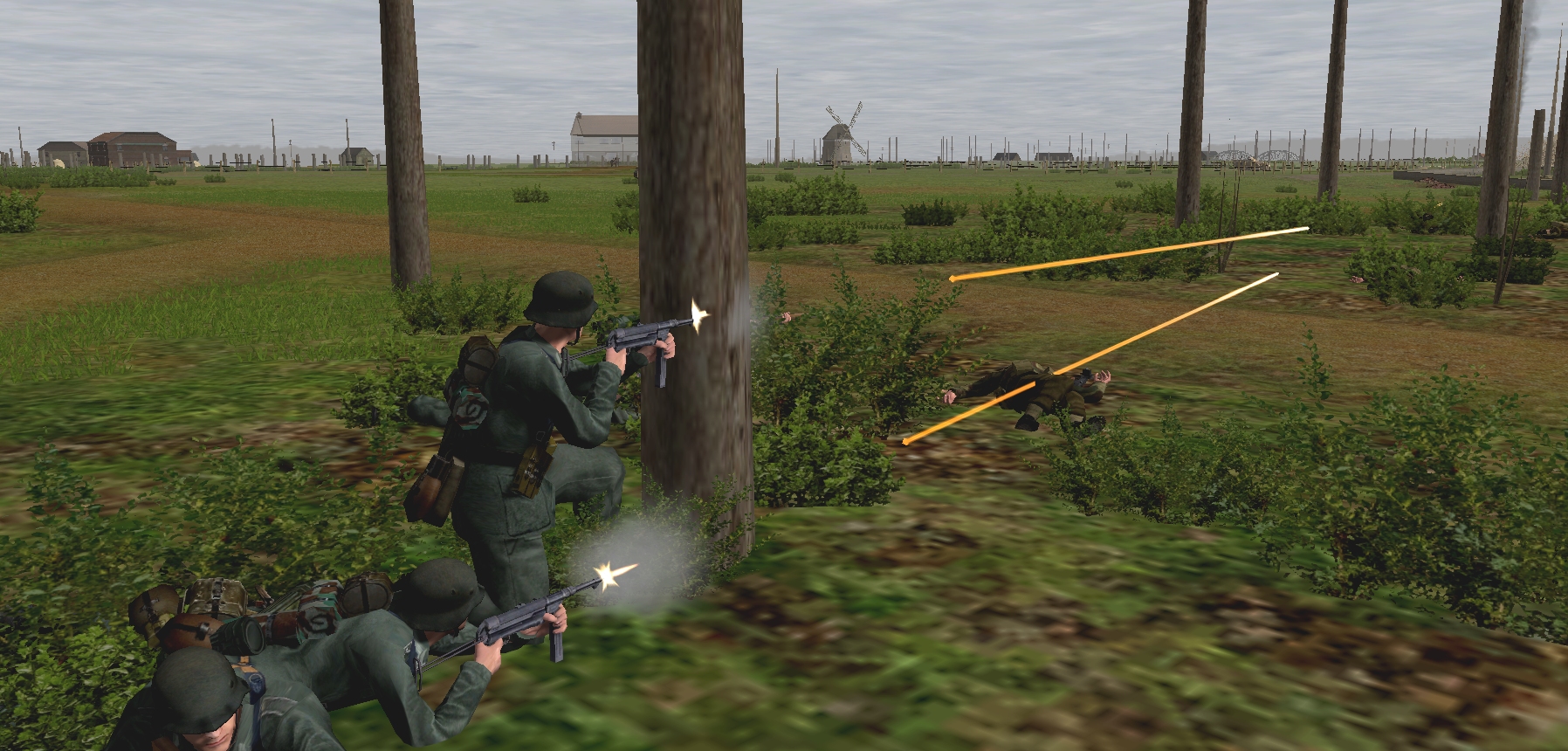 6 Squad's roaming portion Schmeisser another scout slayer.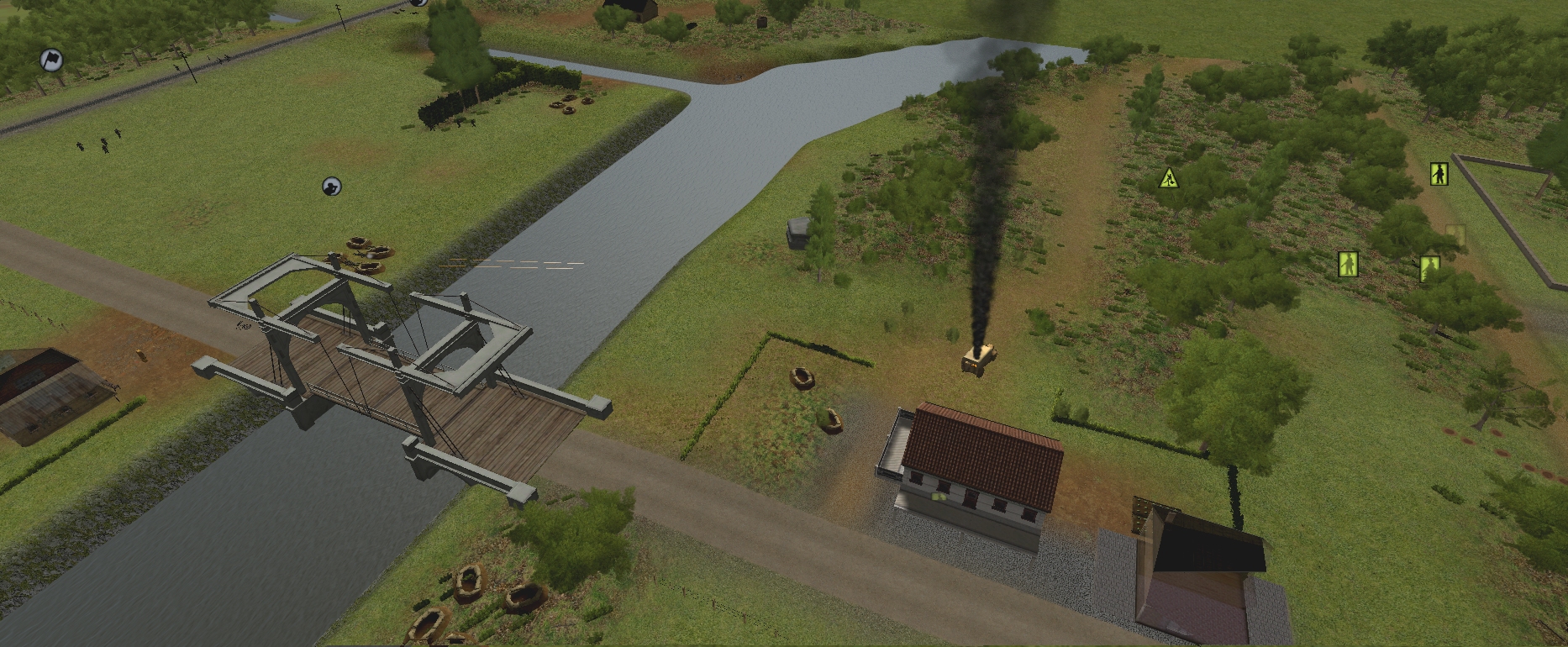 Meister's team take unsuccessful potshots at various shy, stationary enemies between the column red i and column red o roads.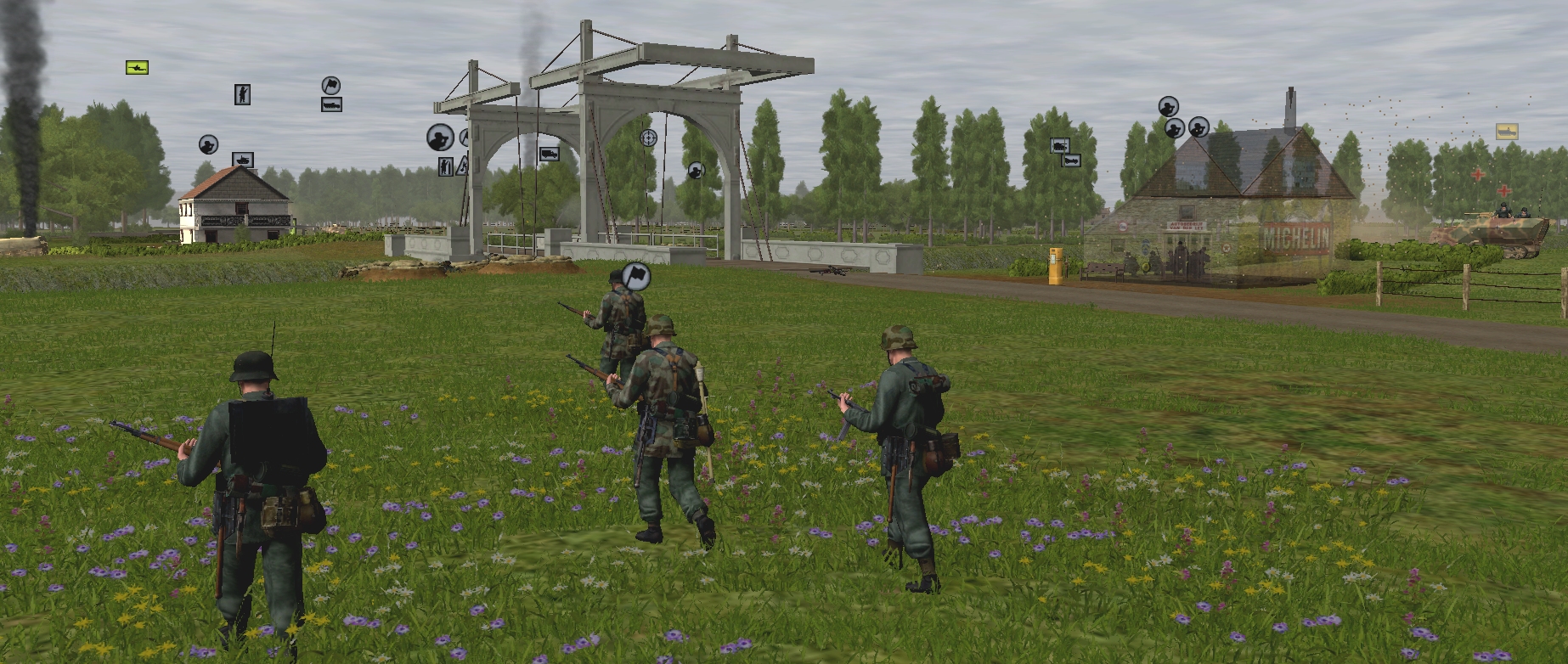 Bulau reaches the garage and Baumeister approaches the bridge.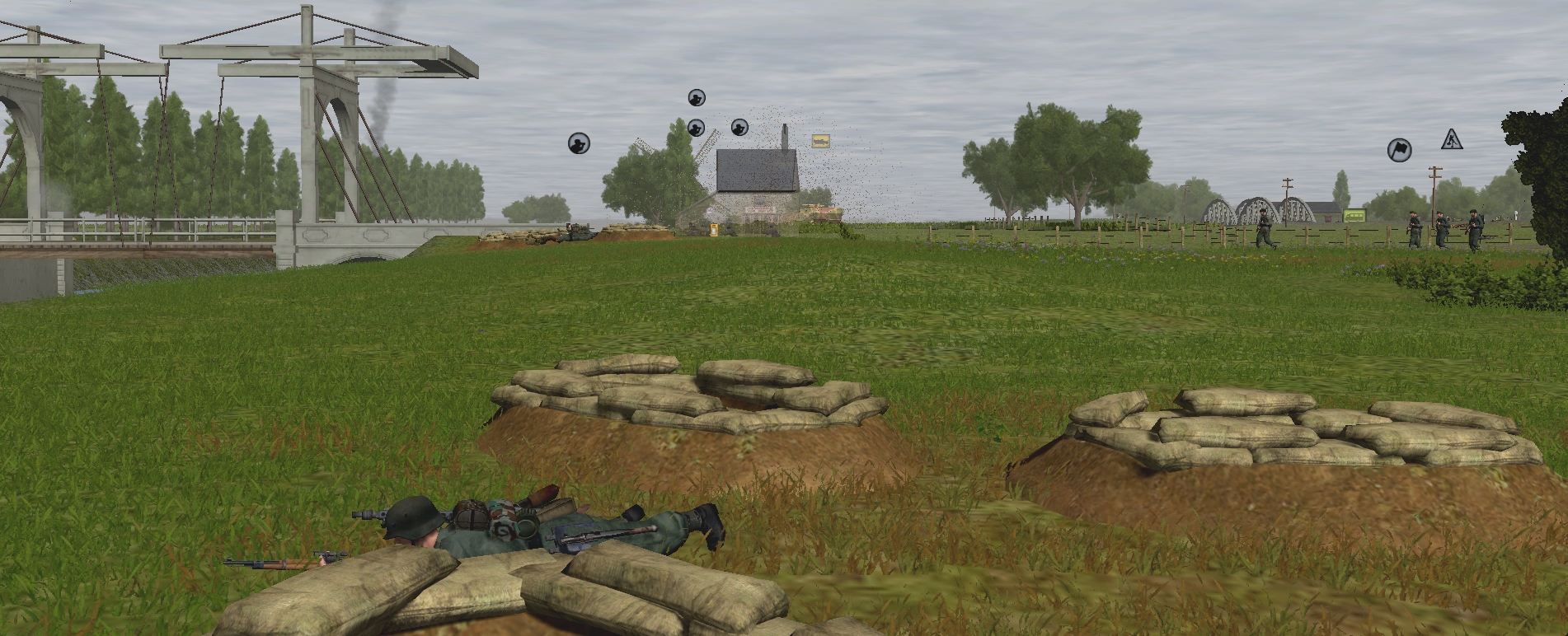 Hirsch occupies the foxholes at blue a48.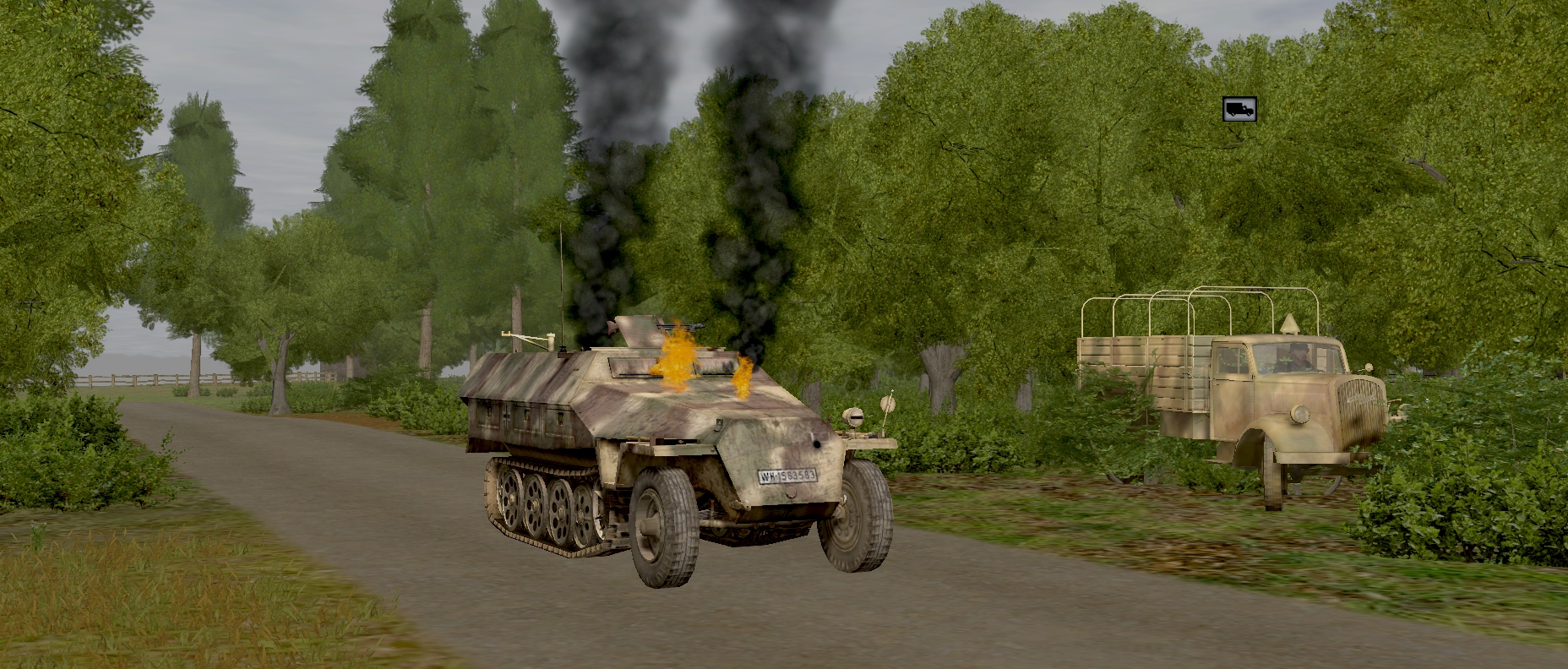 And a truck and Kubelwagen march motor to the sound of the guns.