This turn is the costliest yet for the Britishers. A short time after I lose an irreplaceable sixty minutes to British Summer Time, the glider riders defending Brinkmann's Bridge lose an irreplaceable half-dozen men to an assortment of kill kit that includes a 10.5cm howitzer, an MG 42, an MP 40, and a scoped Karabiner 98K.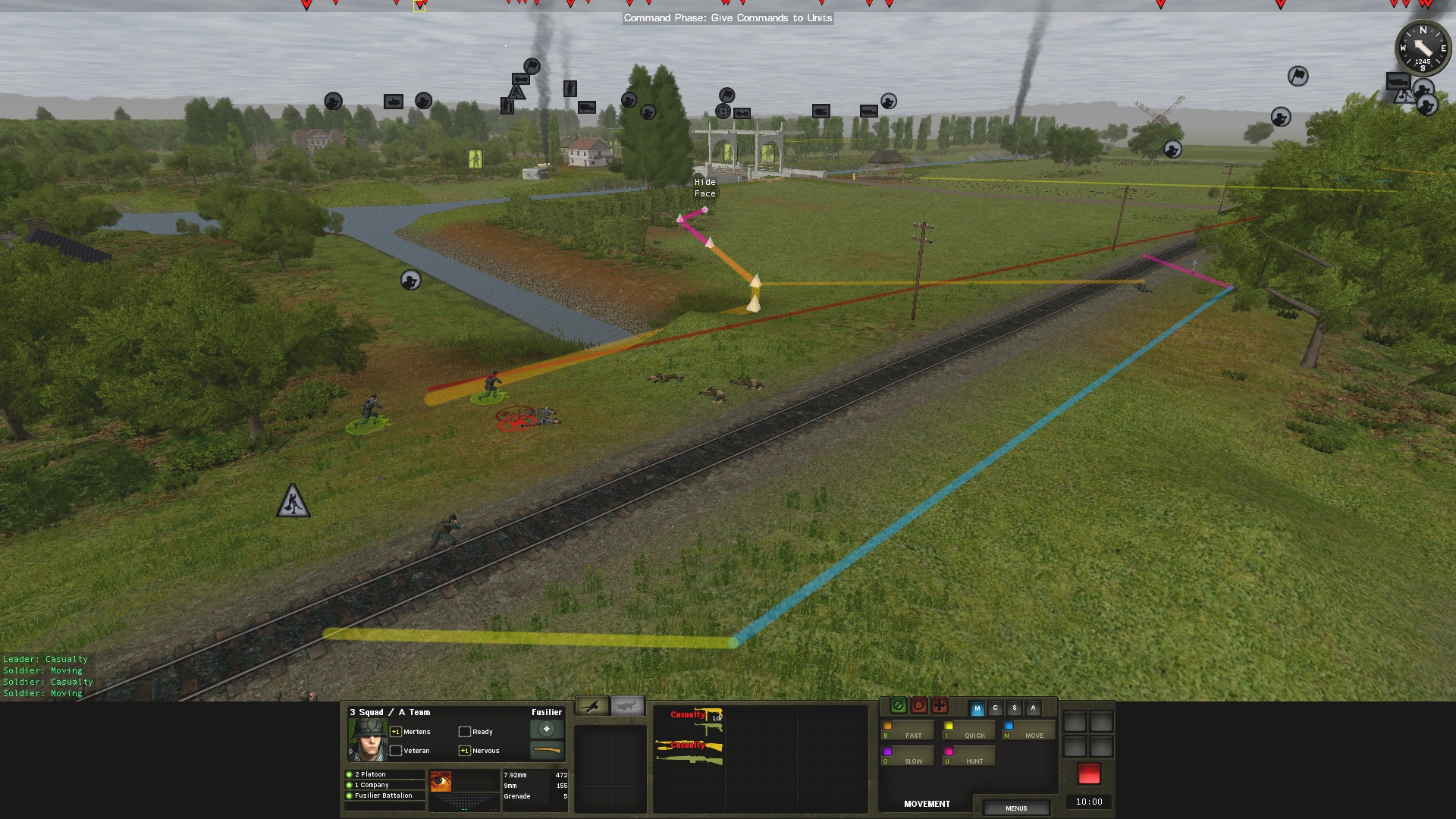 (Brinkmann's Bridge is an open-to-all game of Combat Mission: Battle for Normandy in which the commenter-controlled Axis forces are out to recapture a Dutch canal spanner recently snatched by Red Devils. Each turn covers one minute of WeGo action. For a scenario outline and the rest of the turn reports, click here).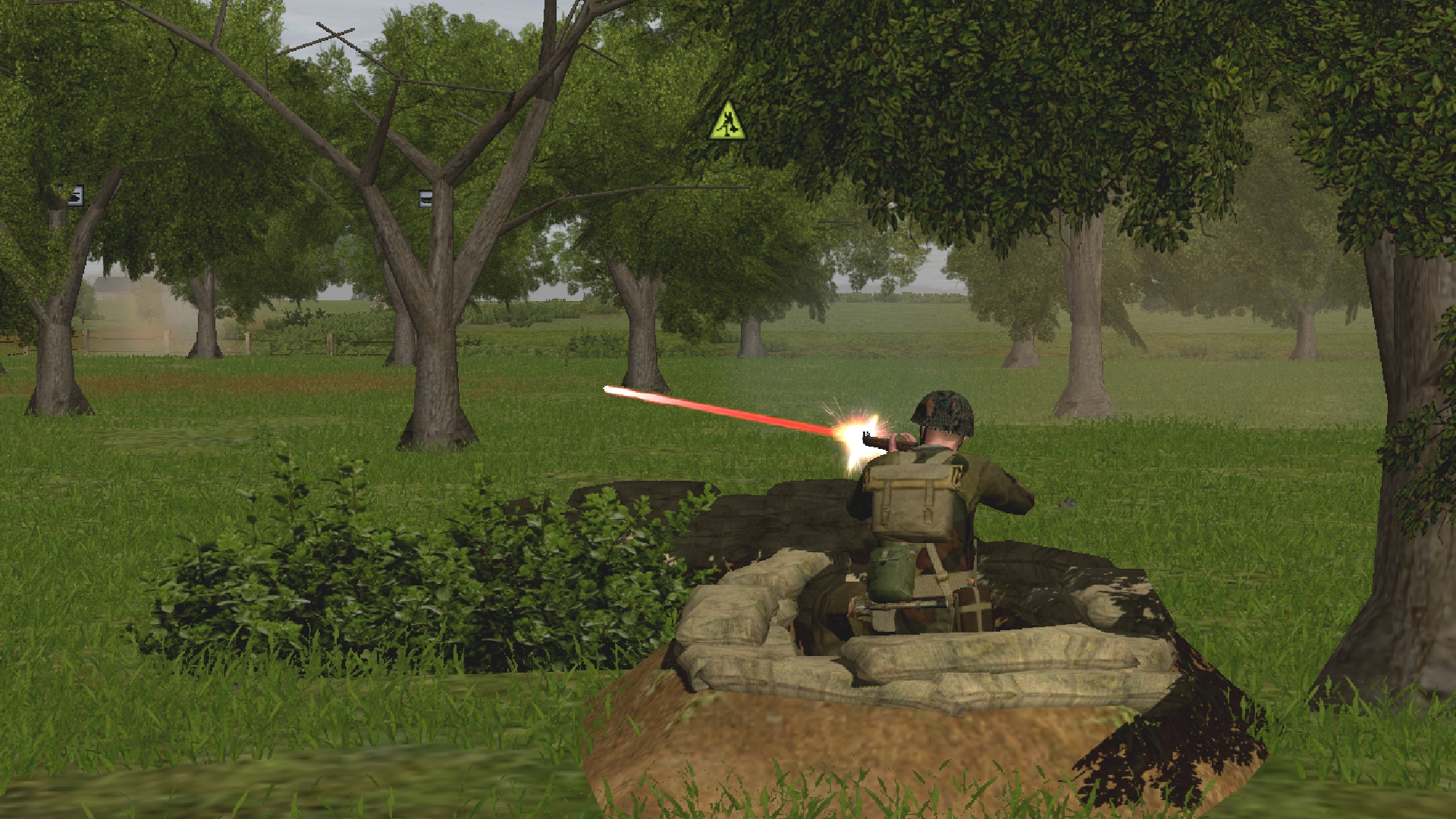 The orchard mortar team is no more.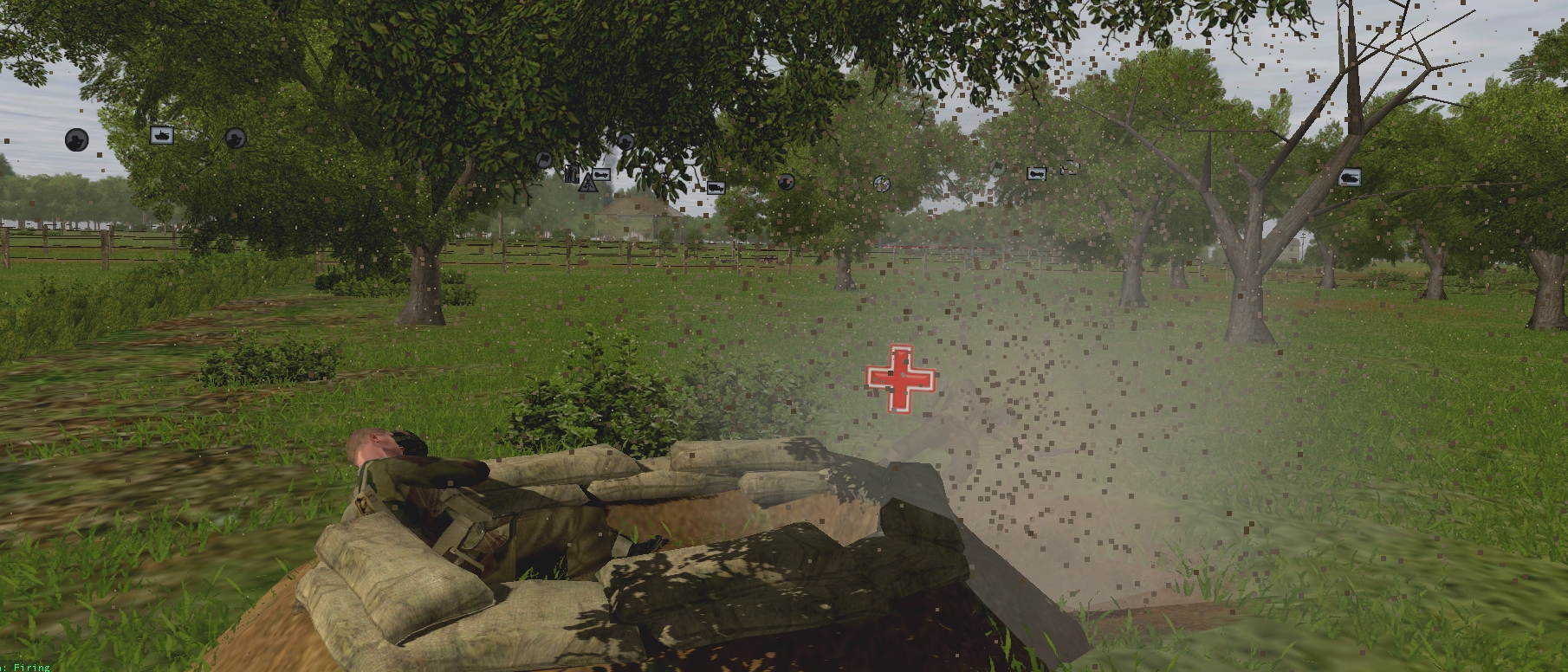 One of them falls to a sniper's bullet, the other to a gale of howitzer shrapnel.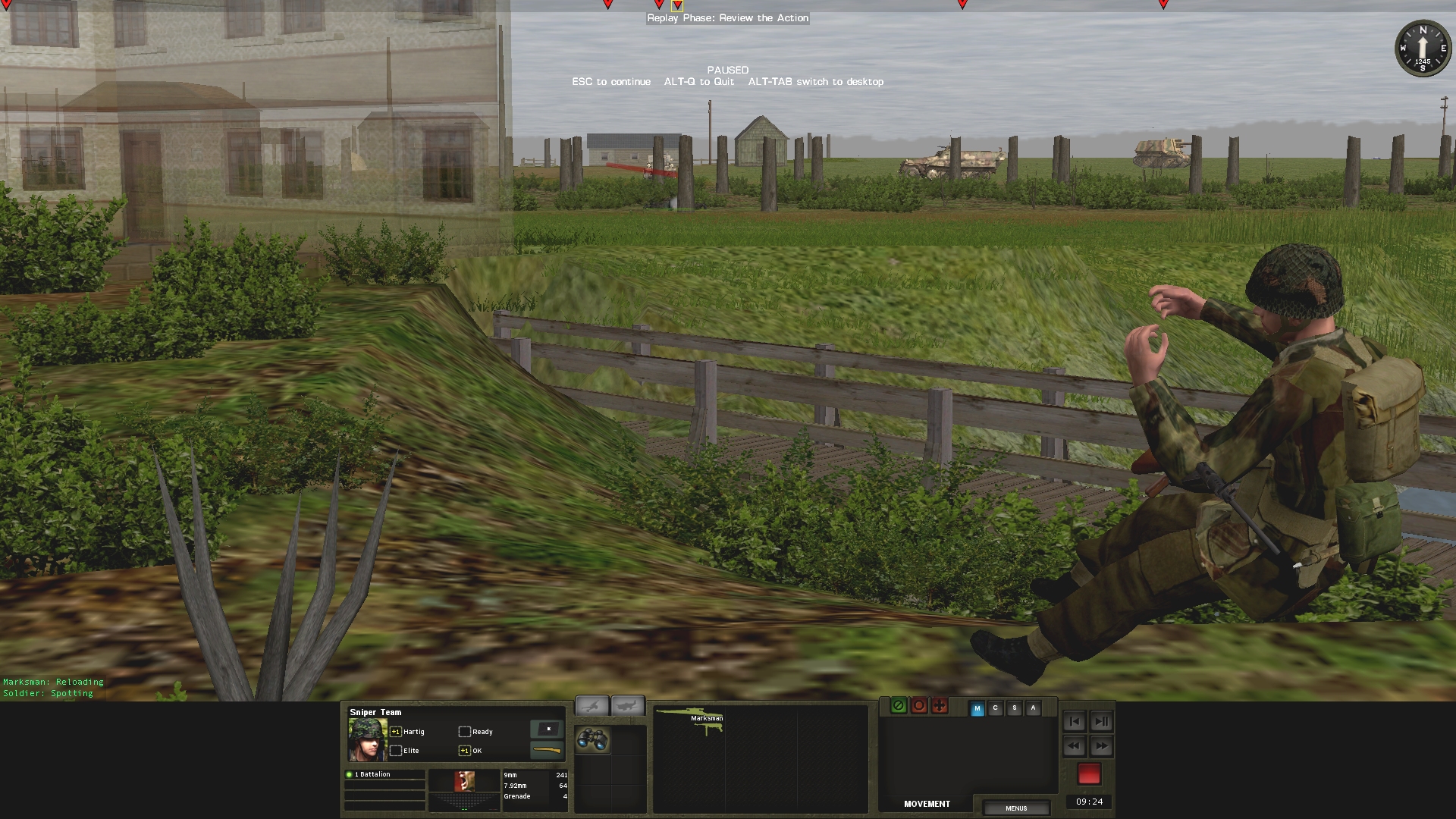 The sharpshooting pumphouse Sten-ographer is history. He looks to be attempting a brave/bonkers one-man assault of the suppressed pumphouse when the sniper team's Schmeisser carrier intervenes.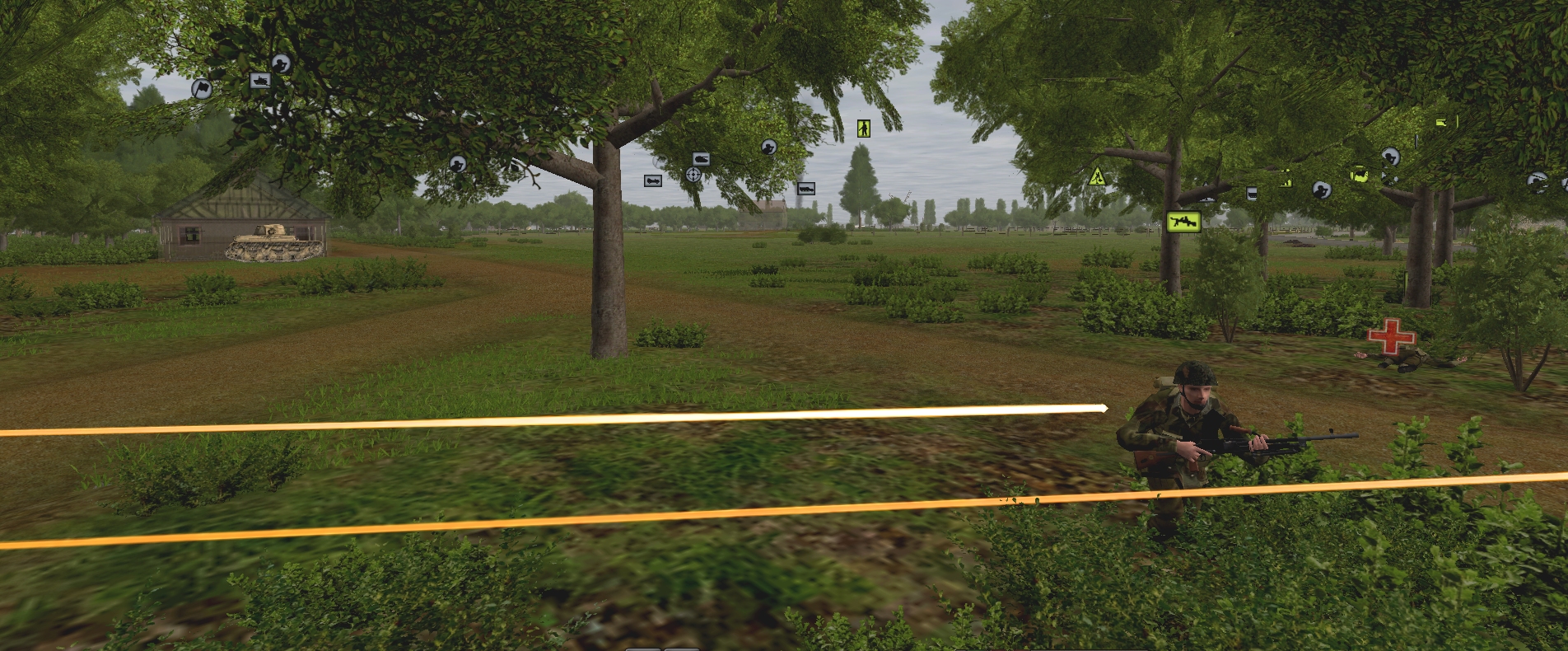 Two of the scout slayers in the SW perish while rambling westward for unknown reasons. The fusiliers in the cottage next to the Panzer 35R drop the first, a Sten gunner, then 6th Squad's al fresco half finish the job by potting a Bren gunner.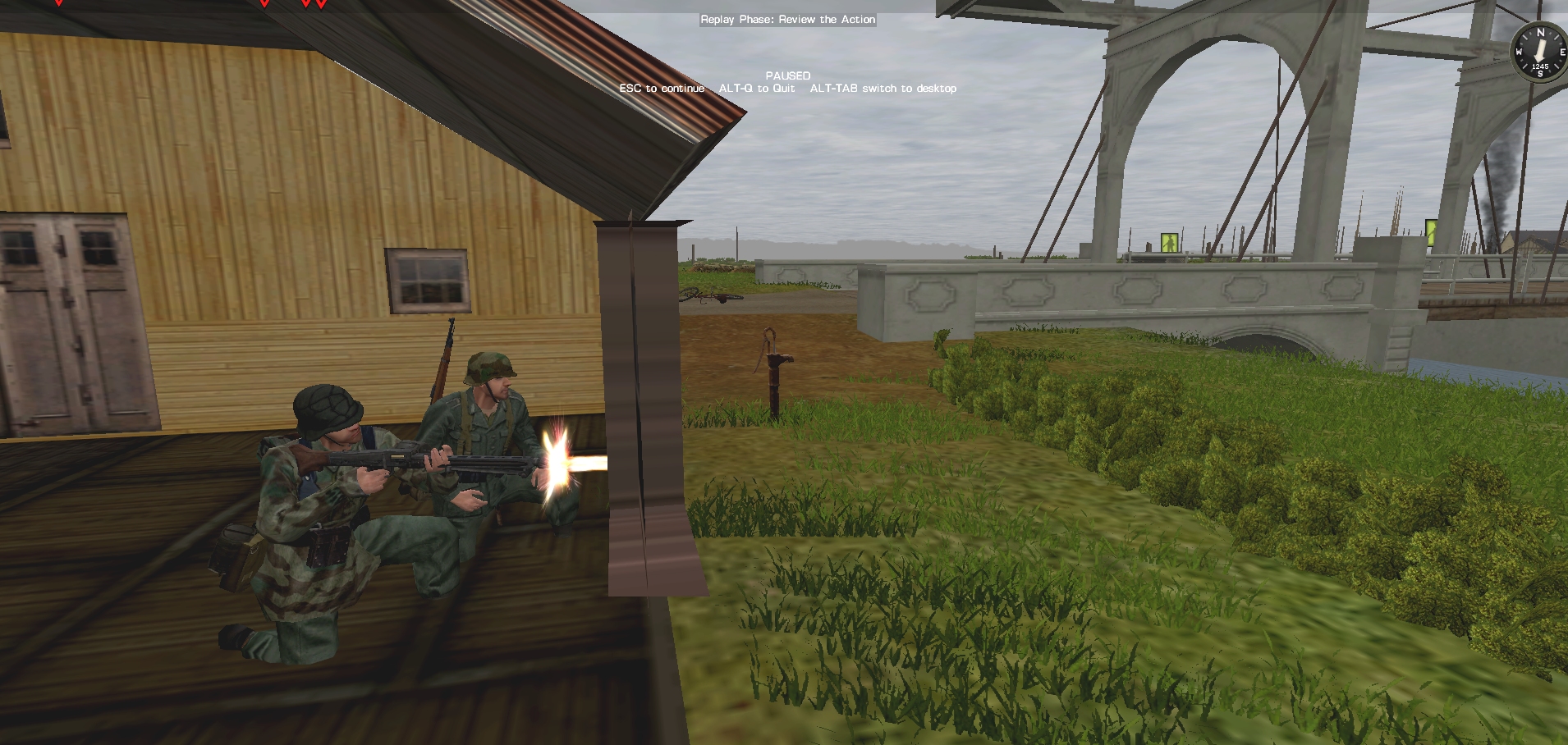 The last thing British casualty no.6 sees and hears is quivering poplar leaves. One of the canal bank foxhole contingent, it's hard to tell whether he's eliminated by a mortar blast or LMG rounds, the storm of fire pummelling grid squares red t37/38 is so intense this turn.
The Allied death toll would have been even higher if one of the myriad steel splinters that fizzed across red j41 during the sixty had collided with flesh. The ten 81mm bombs delivered by our Granatwerfer 34 during the sixteenth turn ensure the 6-pounder remains pinned but do no perceptible damage.
Elsewhere this turn…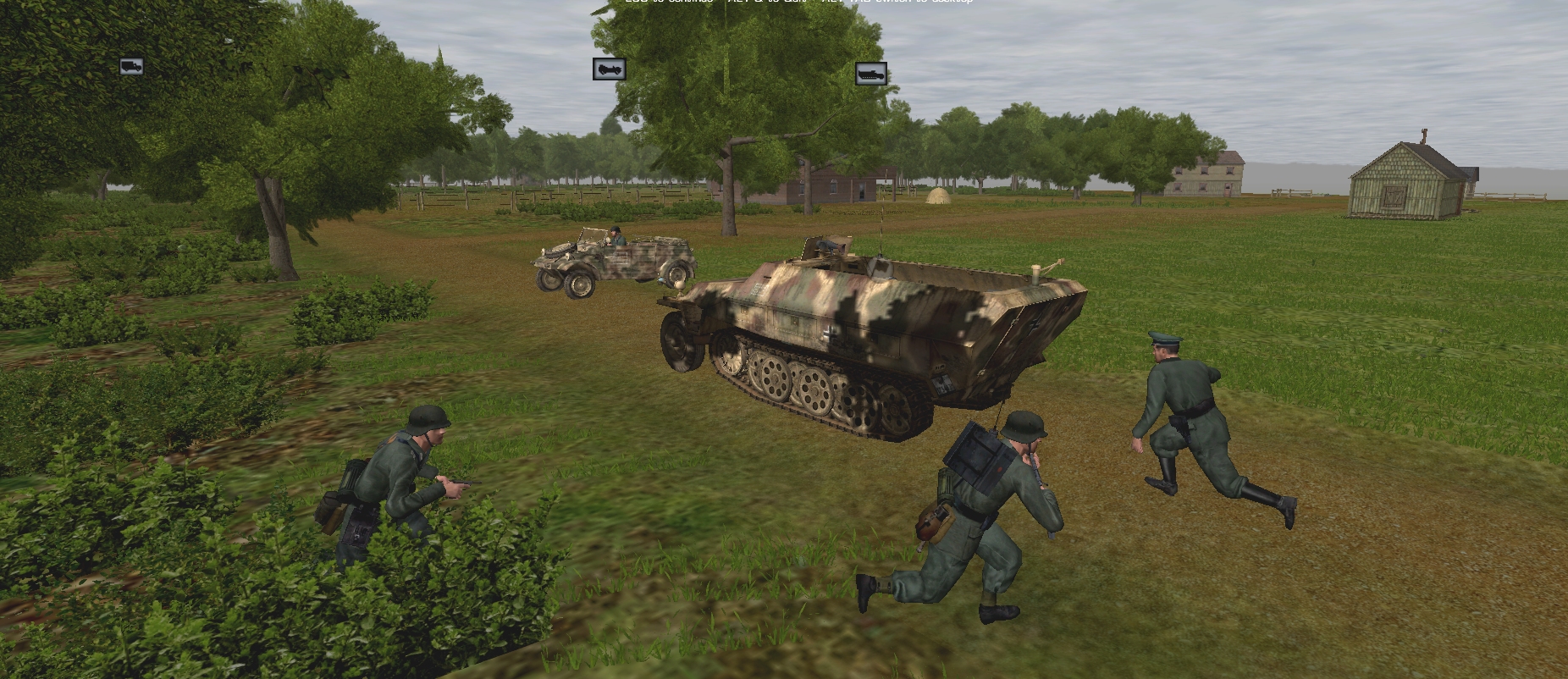 The SPW 251/1 arrives at its rendezvous point. In a few seconds' time Major Bellend will have boarded, and the APC's LMG will be manned again.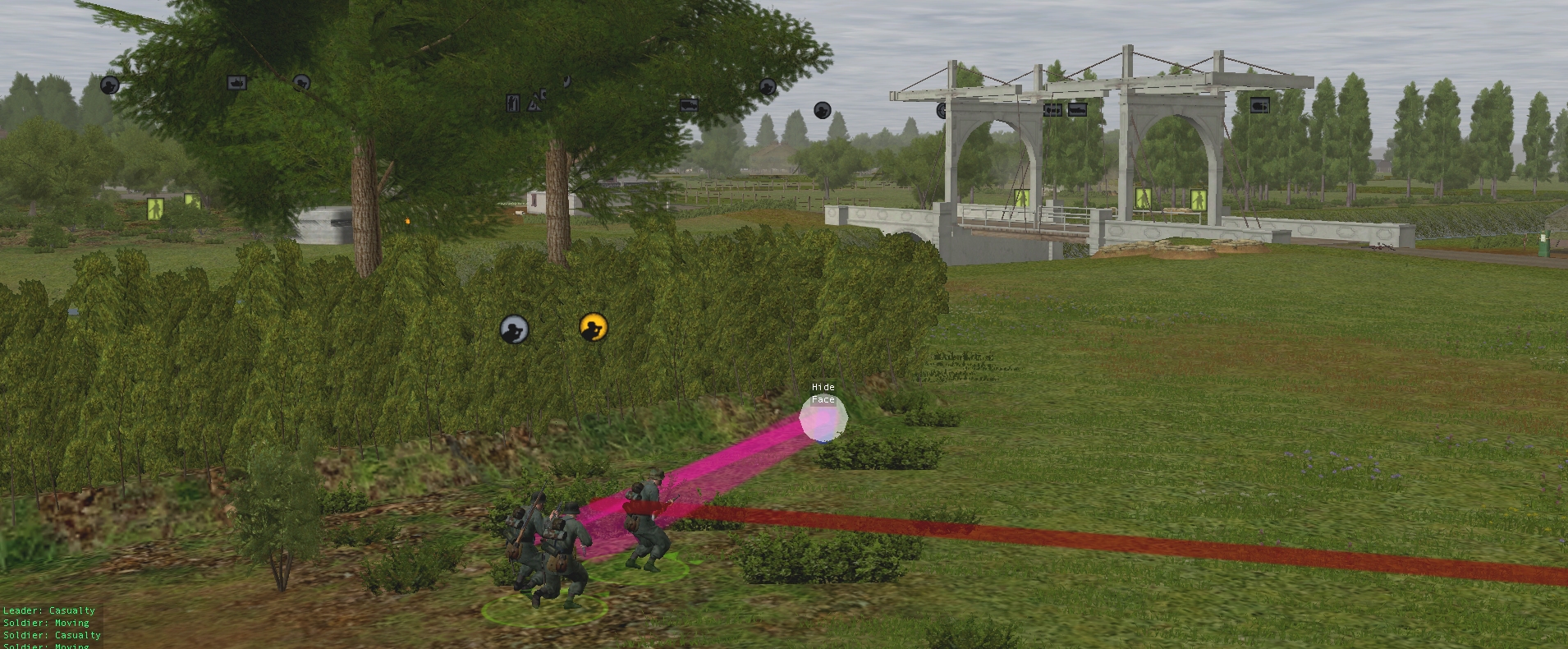 Wilberg and Hirsch's team almost make it to the bocage 'T' southeast of the VL.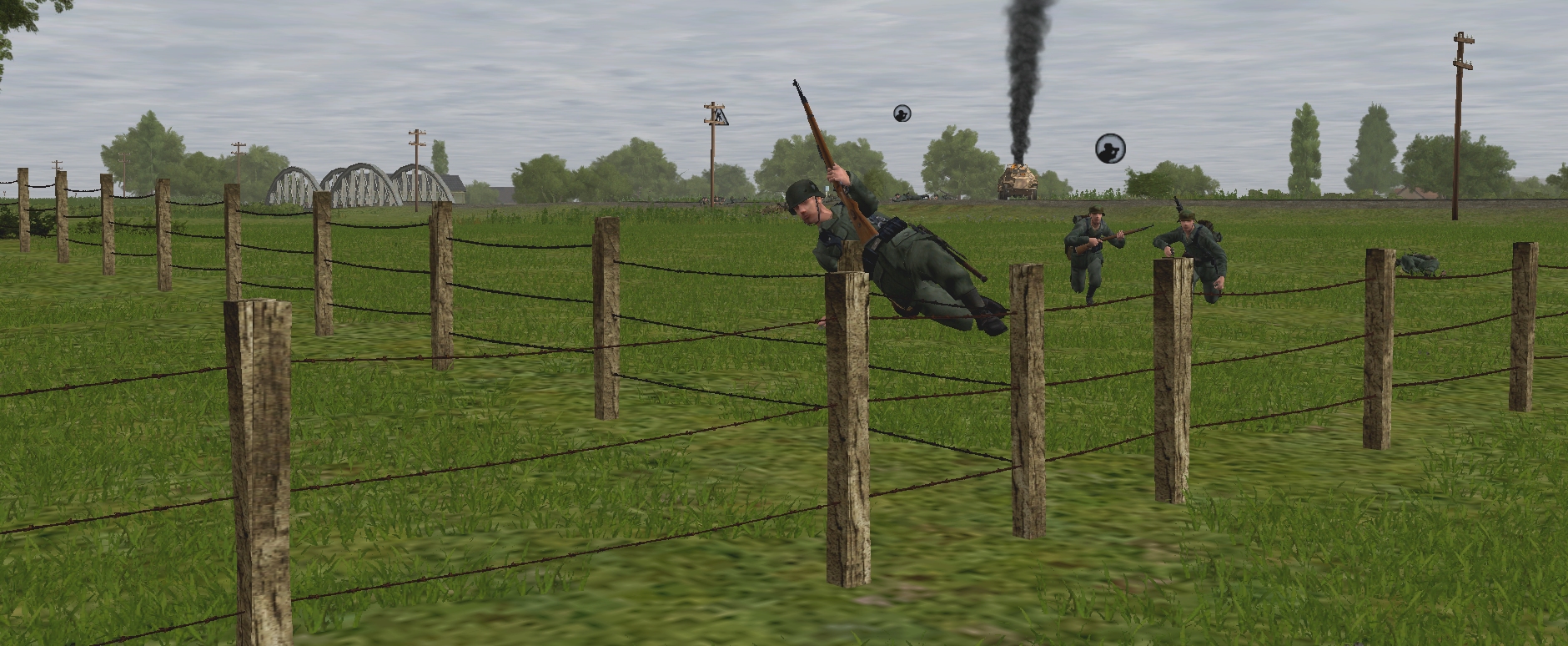 Griess and his companions head for the garage.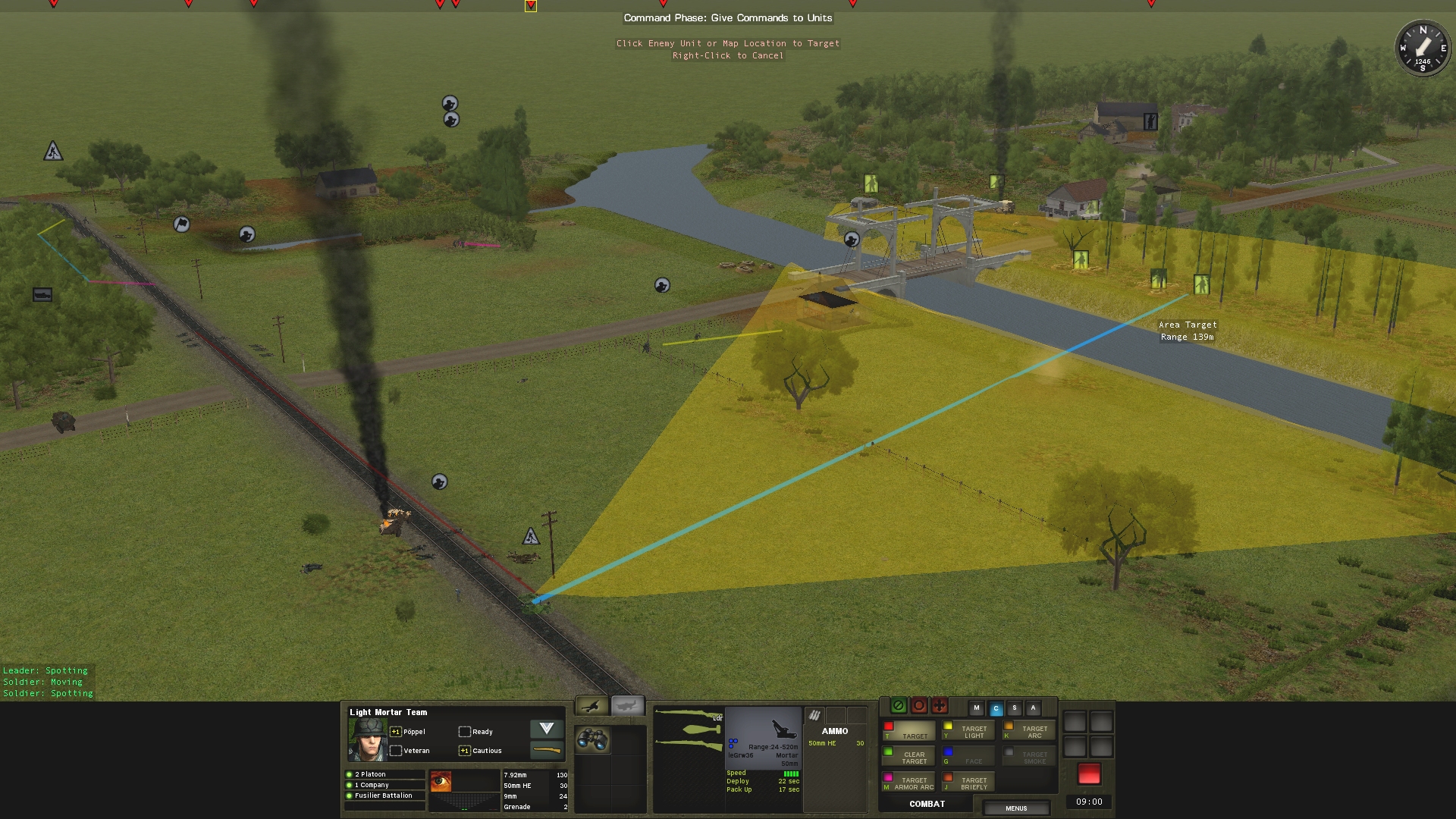 The NE mortar team finish their redeployment while the SE one begins theirs.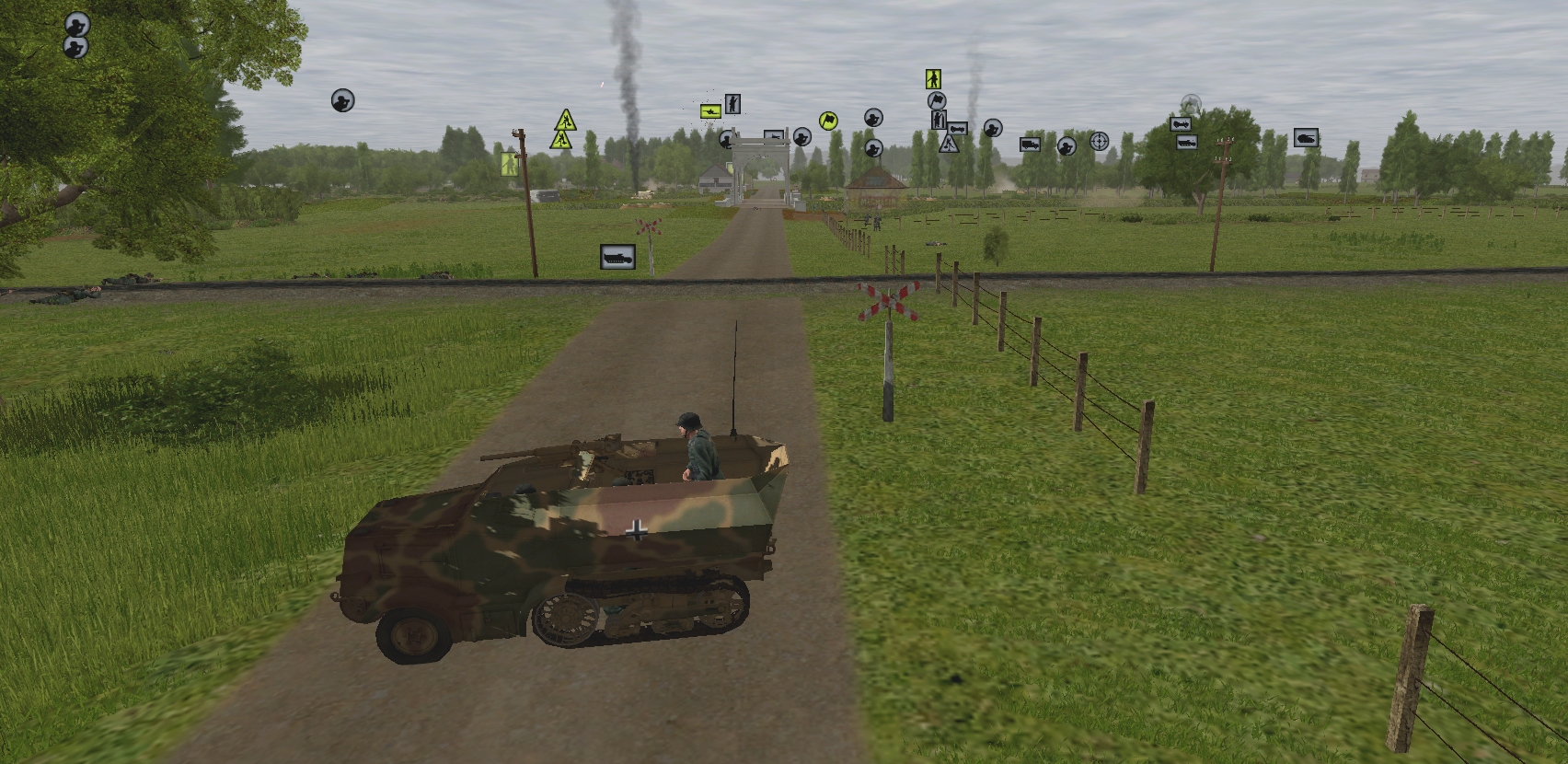 The SPW U304 feels tarmac under its tracks for the first time.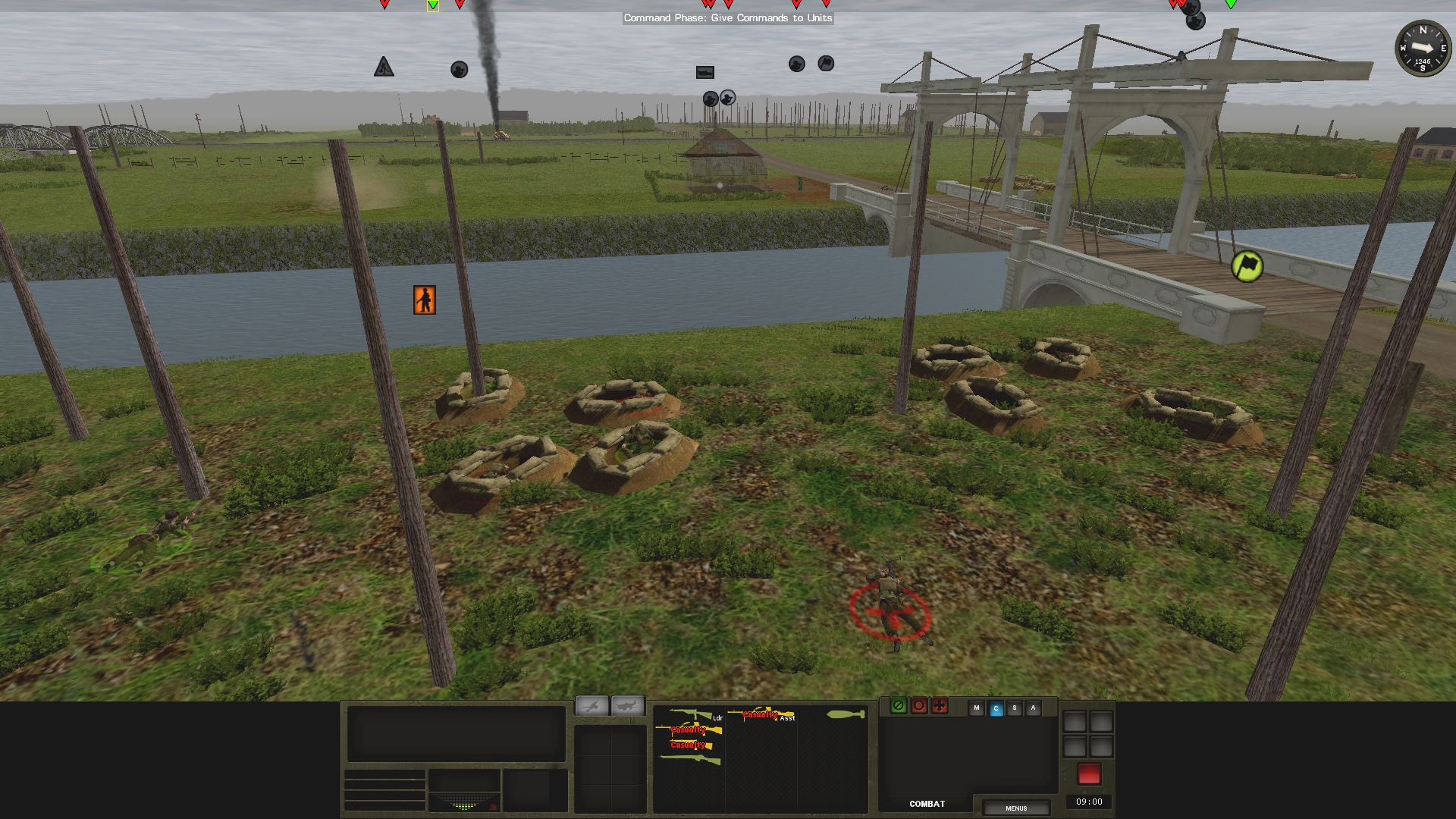 Woikin gets a good look at the canal-bank foxholes. At the start of turn 17 they are occupied by three uninjured foes (Sten, rifle, and 2-inch mortar) and two wounded ones (rifle and PIAT)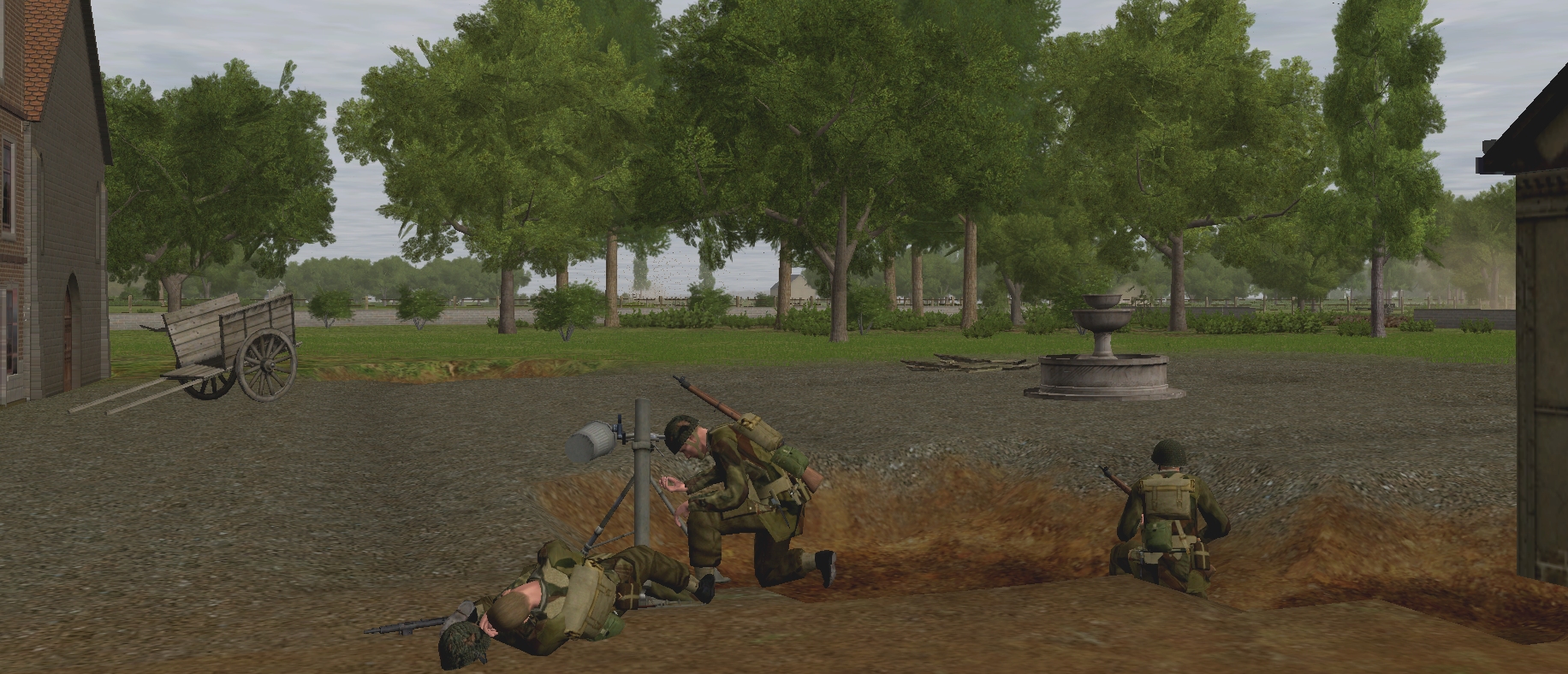 And the remaining mortarmen in the monastery courtyard re-crew their weapon.