Colour Sergeant Potter got through Slapstick and Deadstick without a scratch. It's during Operation Bandstand that his luck runs out. Sitting in the passenger seat of a jeep skirting Van Der Voort farm at the start of turn 3, he reacts quickly to the wayward rifle grenade that opens the German ambush, but not quite quickly enough. The vehicle's twin Vickers K guns are pivoting towards the treeline from whence the Gewehr-Panzergranate came, when the fusilier pictured below pots Potter.
(Brinkmann's Bridge is an open-to-all game of Combat Mission: Battle for Normandy in which the commenter-controlled Axis forces are out to recapture a Dutch canal spanner recently snatched by Red Devils. Each daily turn covers one minute of WeGo action. For a scenario outline, click here).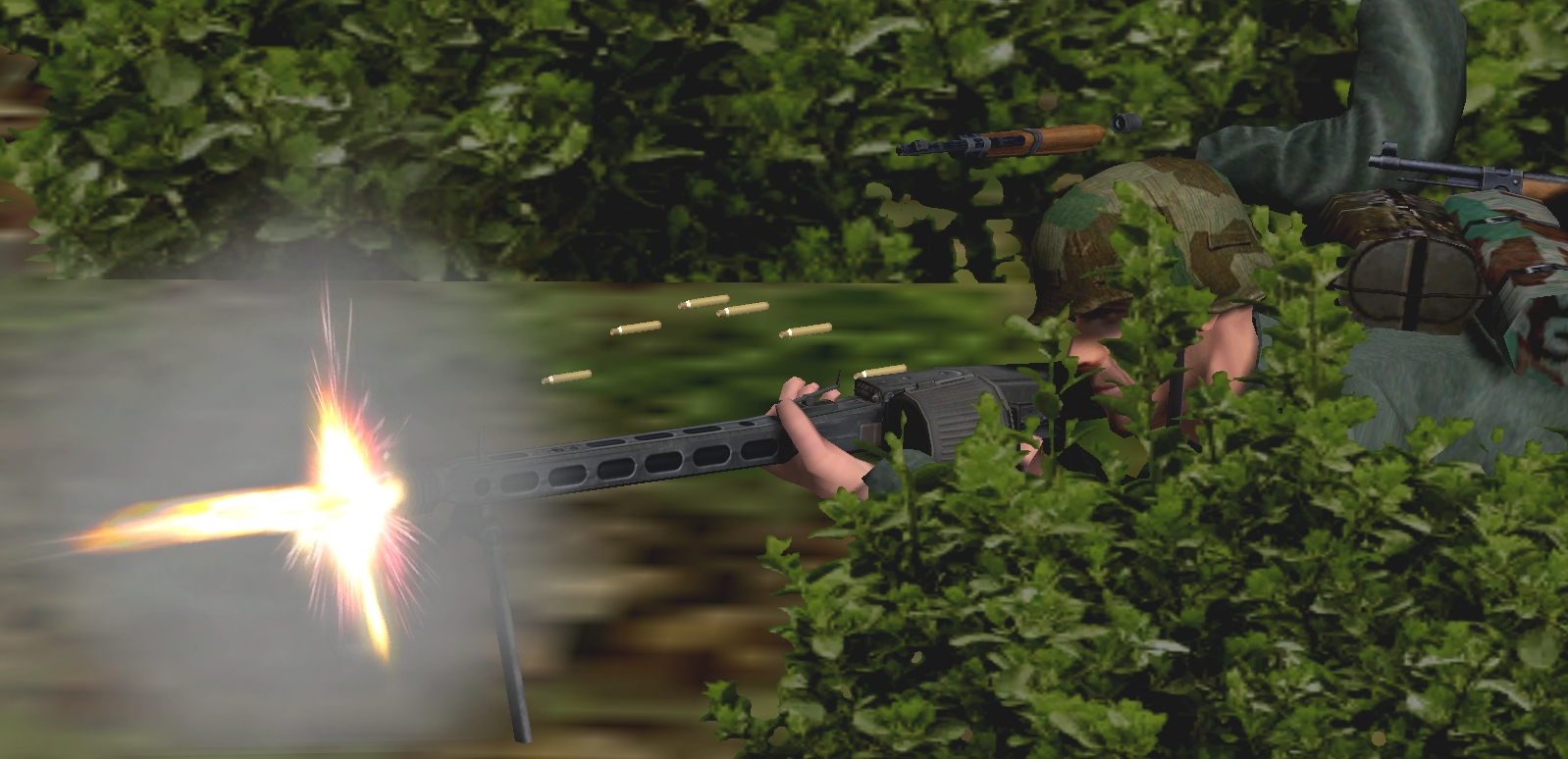 Soon almost everyone in 3 Squad is firing on the startled 4WD. Potter's driver has time to put his steed into reverse gear, but is dead before he can lift his boot from the clutch pedal.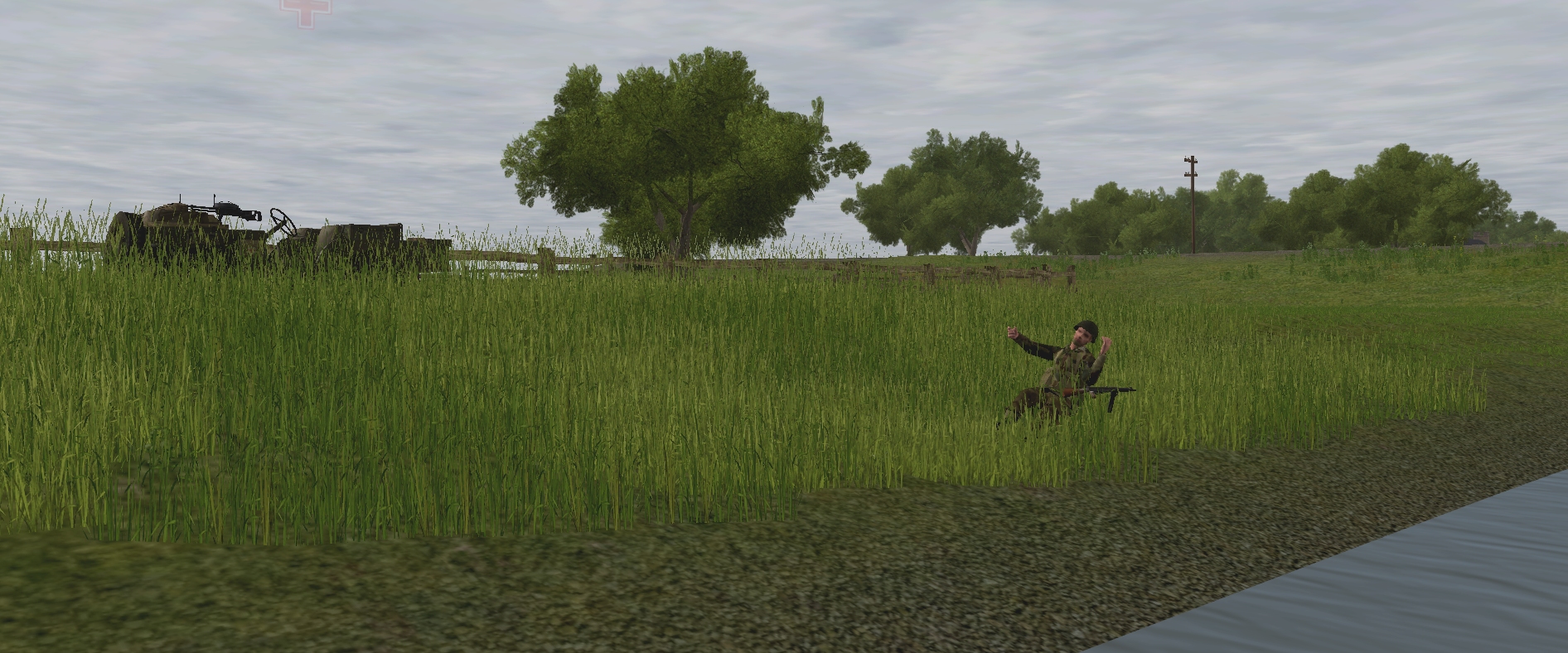 The bodycount reaches 3 a few seconds later when the ambushers spot and fell a Sten gunner advancing along the ditch close to the KOed jeep.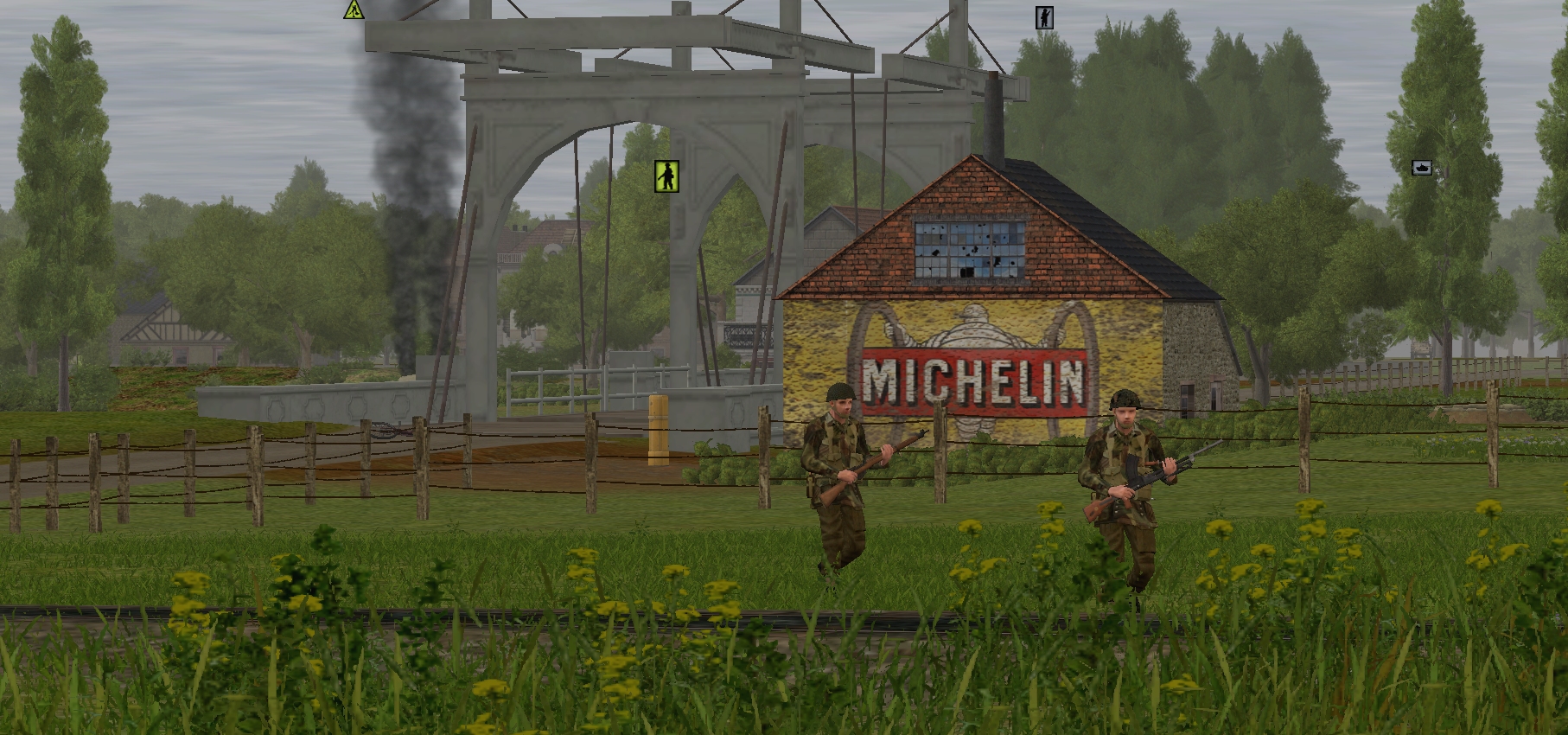 Turn 3's other significant firefight is less one-sided. Halfway through the sixty, 3 Squad's HQ and light mortar team begin swapping lead and HE with enemies heading in the direction of the burning PSW 222.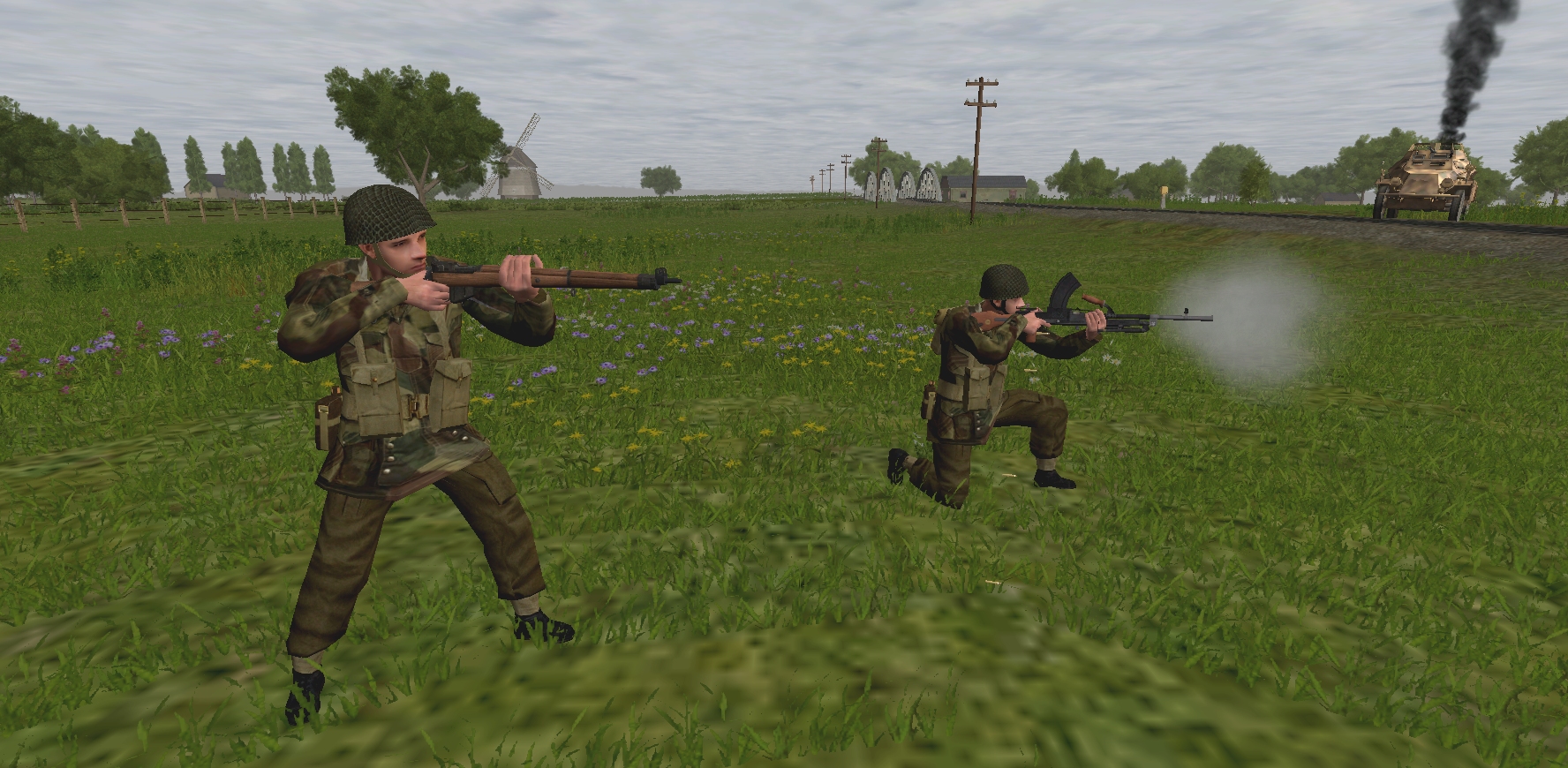 Despite being caught in the open and harassed from The Island…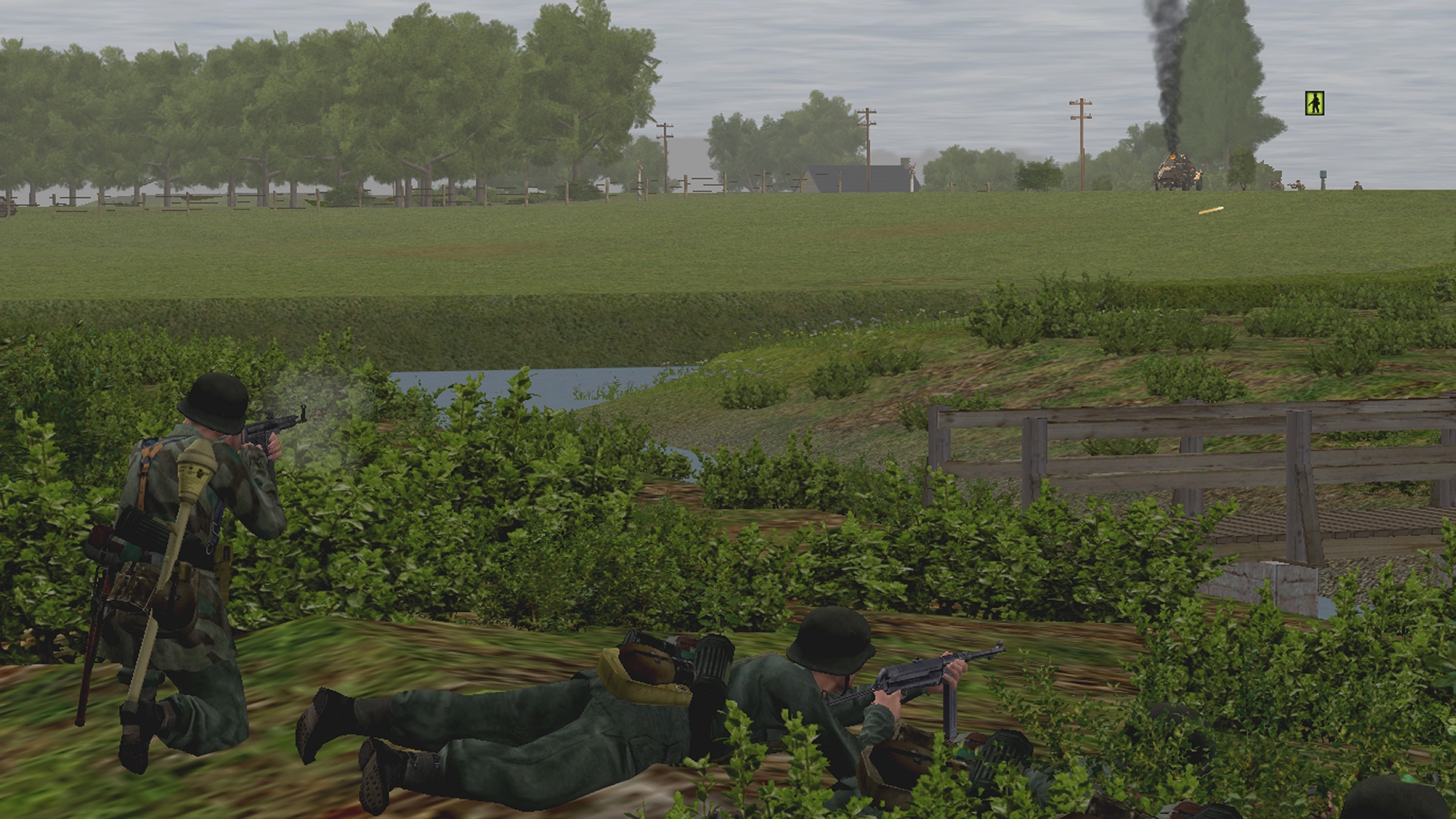 …as well as the L-shaped wood, the three Brits give a good account of themselves.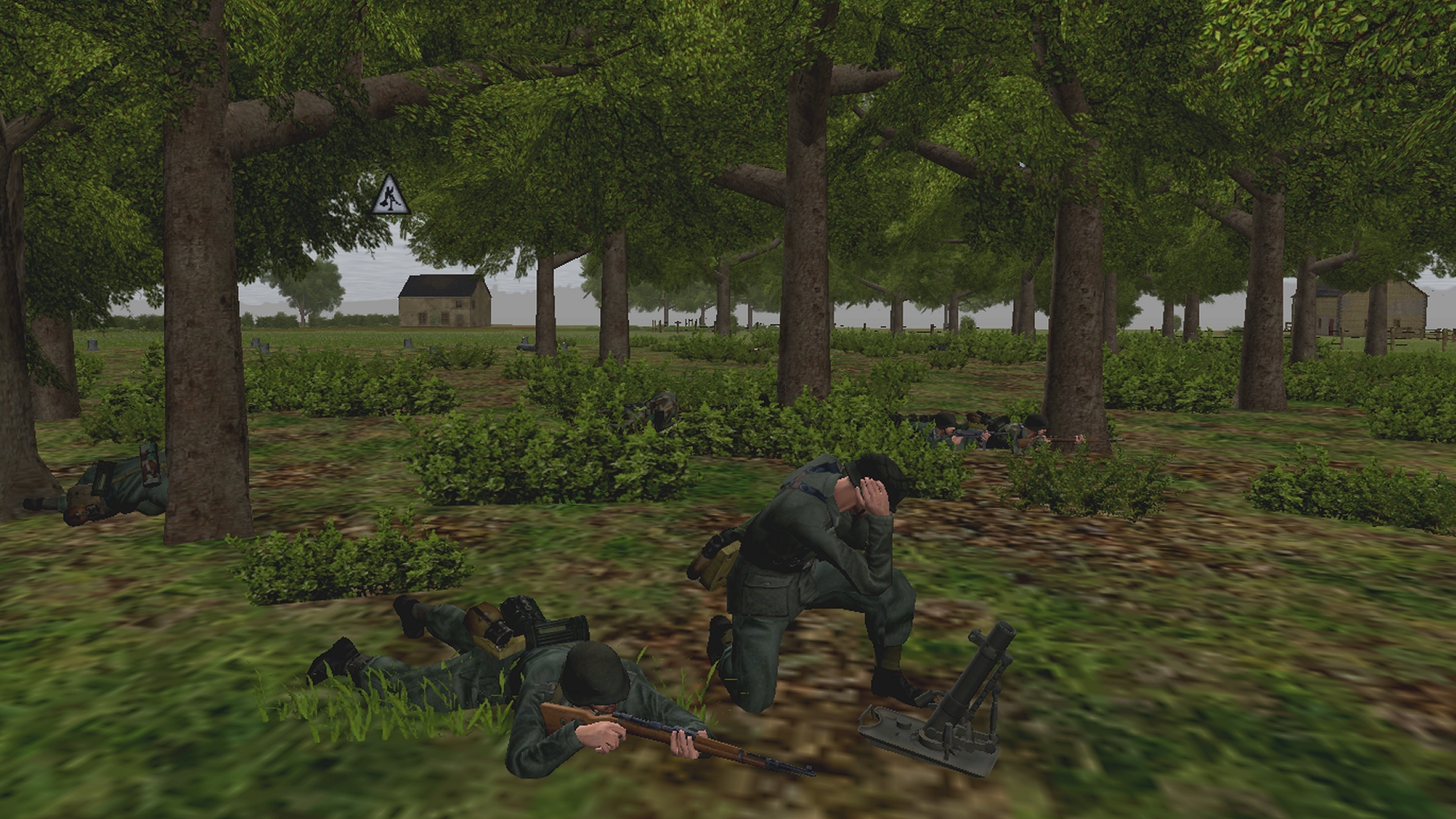 By the time they disappear behind the railway embankment at the end of the turn, although they've failed to draw blood, the men with the Pegasus patches on their sleeves have pinned the southern light mortar team and slightly flustered our HQ.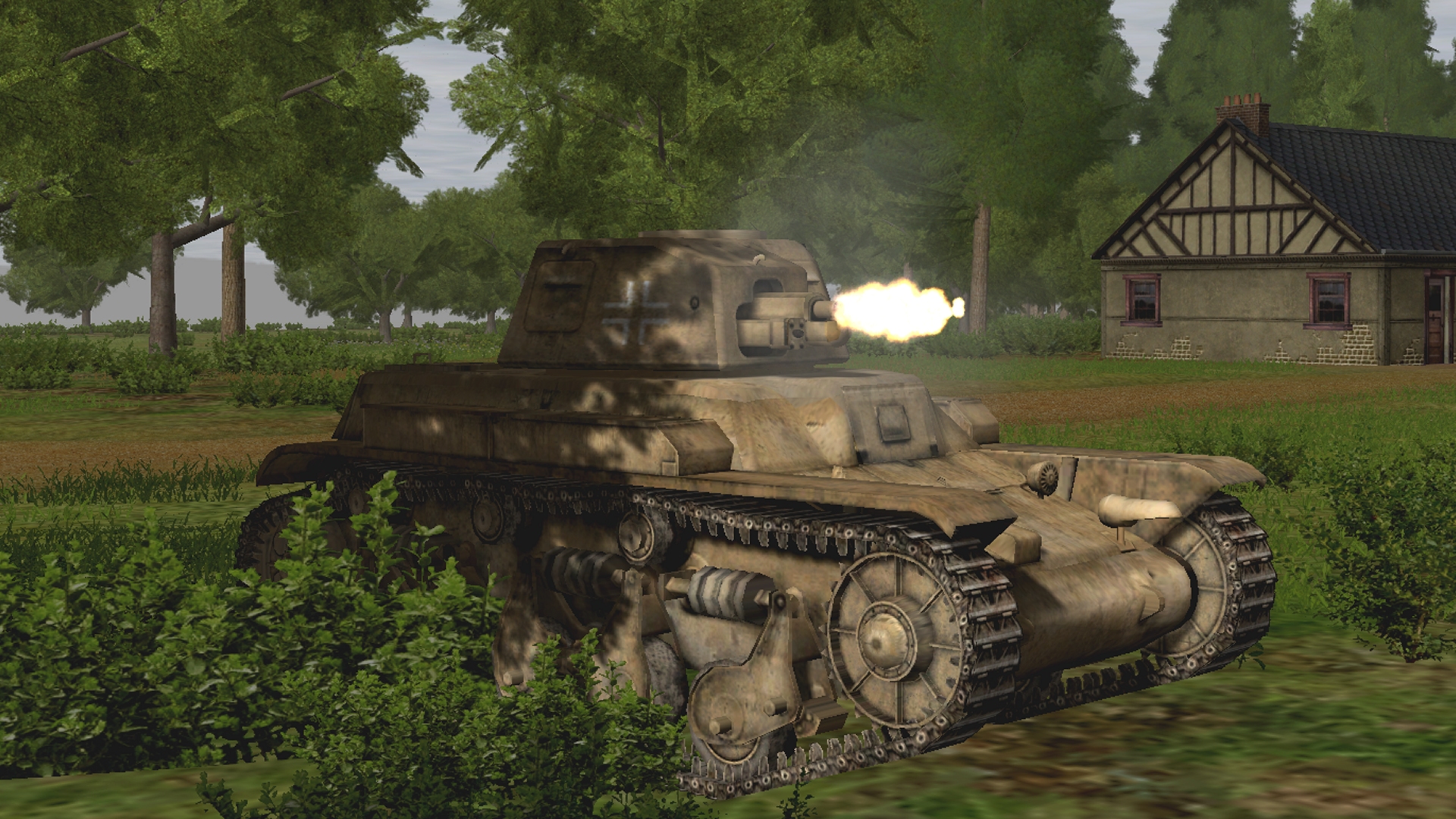 There's action on the western side of the canal too this turn. Sharpshooting Thylin needs only one HE round to slay the foxhole tenant he spotted last turn.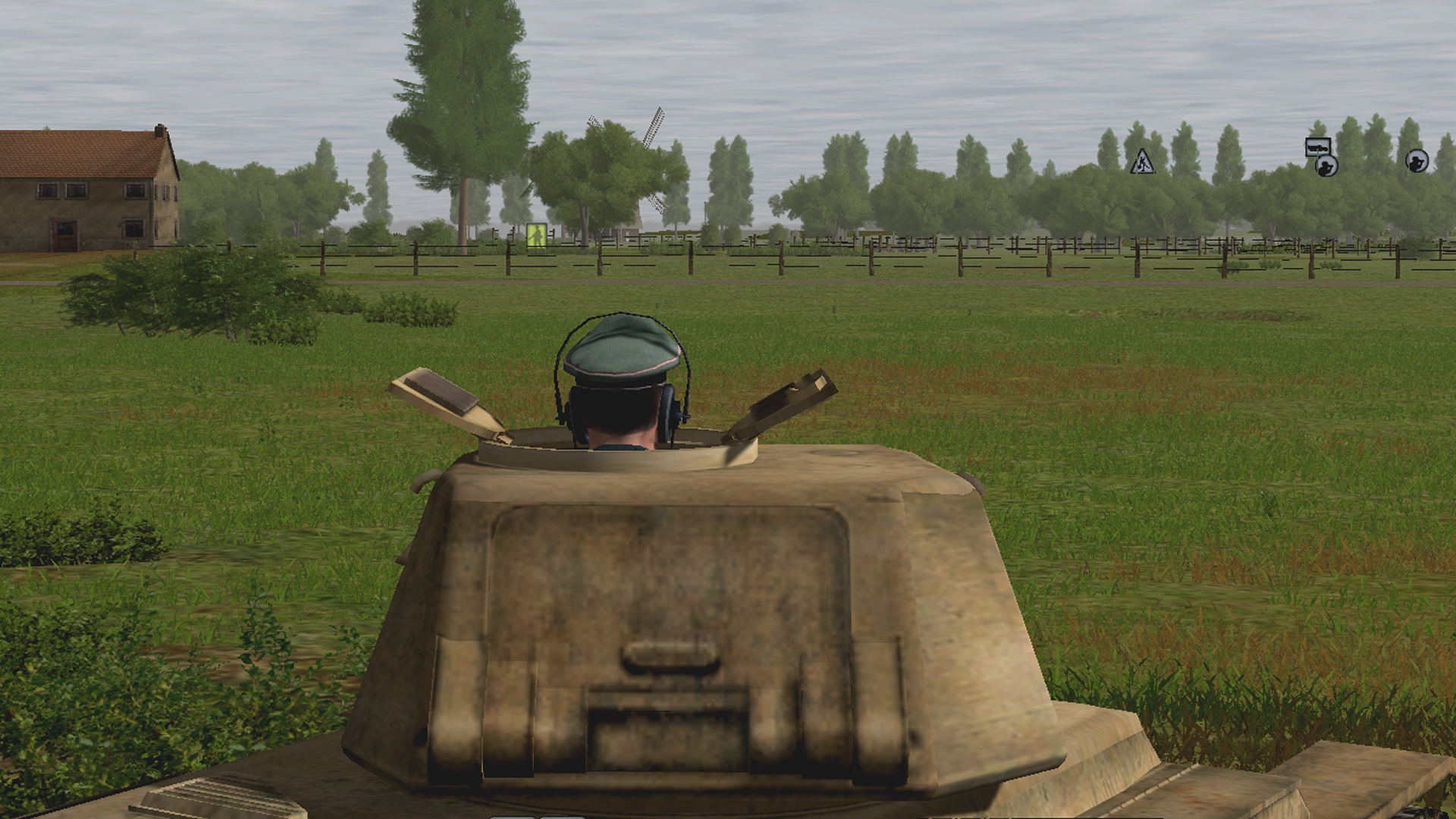 After firing he unbuttons, keen to inspect his surroundings with fieldglasses. That keenness doesn't last long.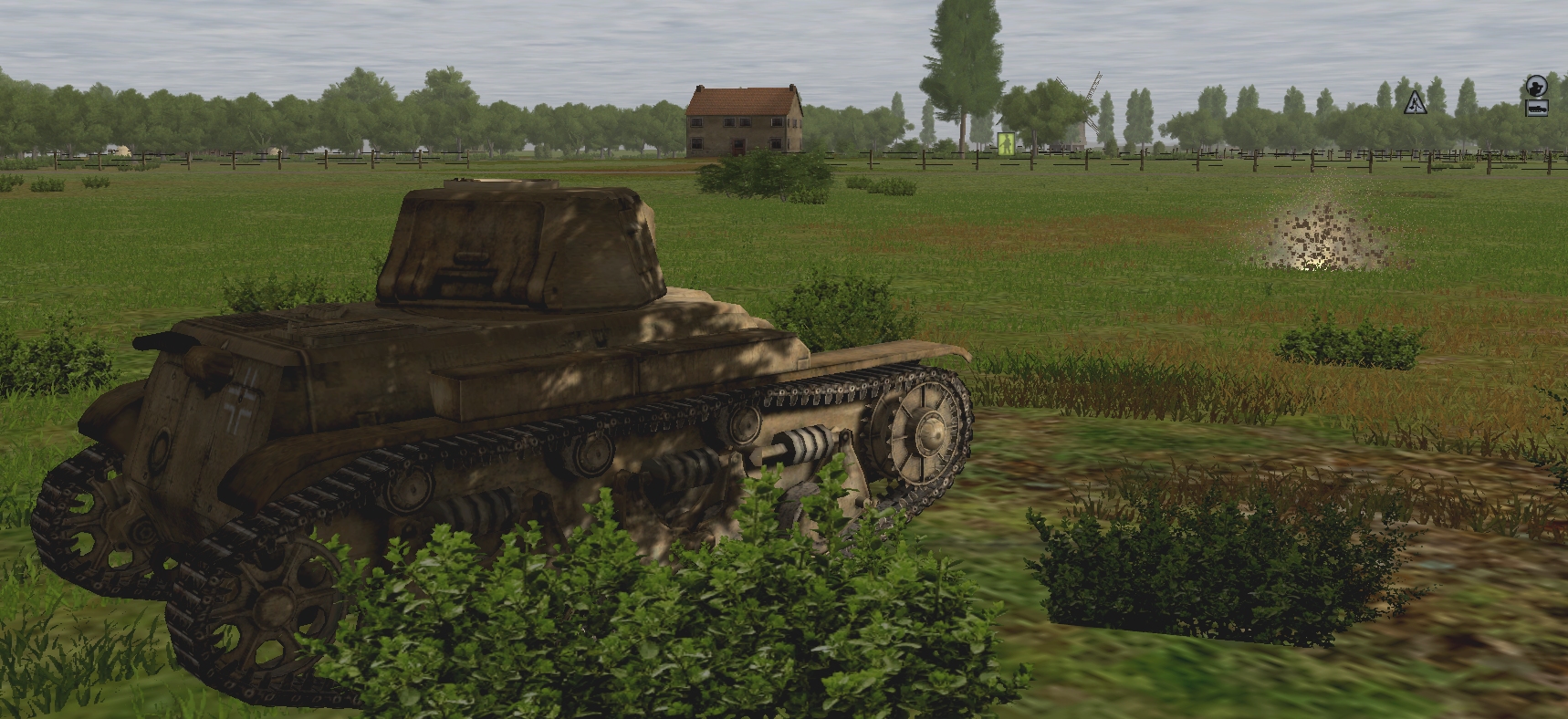 Moments after taking his first gulp of fresh air, our tank commander is spooked into closing his hatch by rifle shots from the NE and a mysterious untraceable detonation.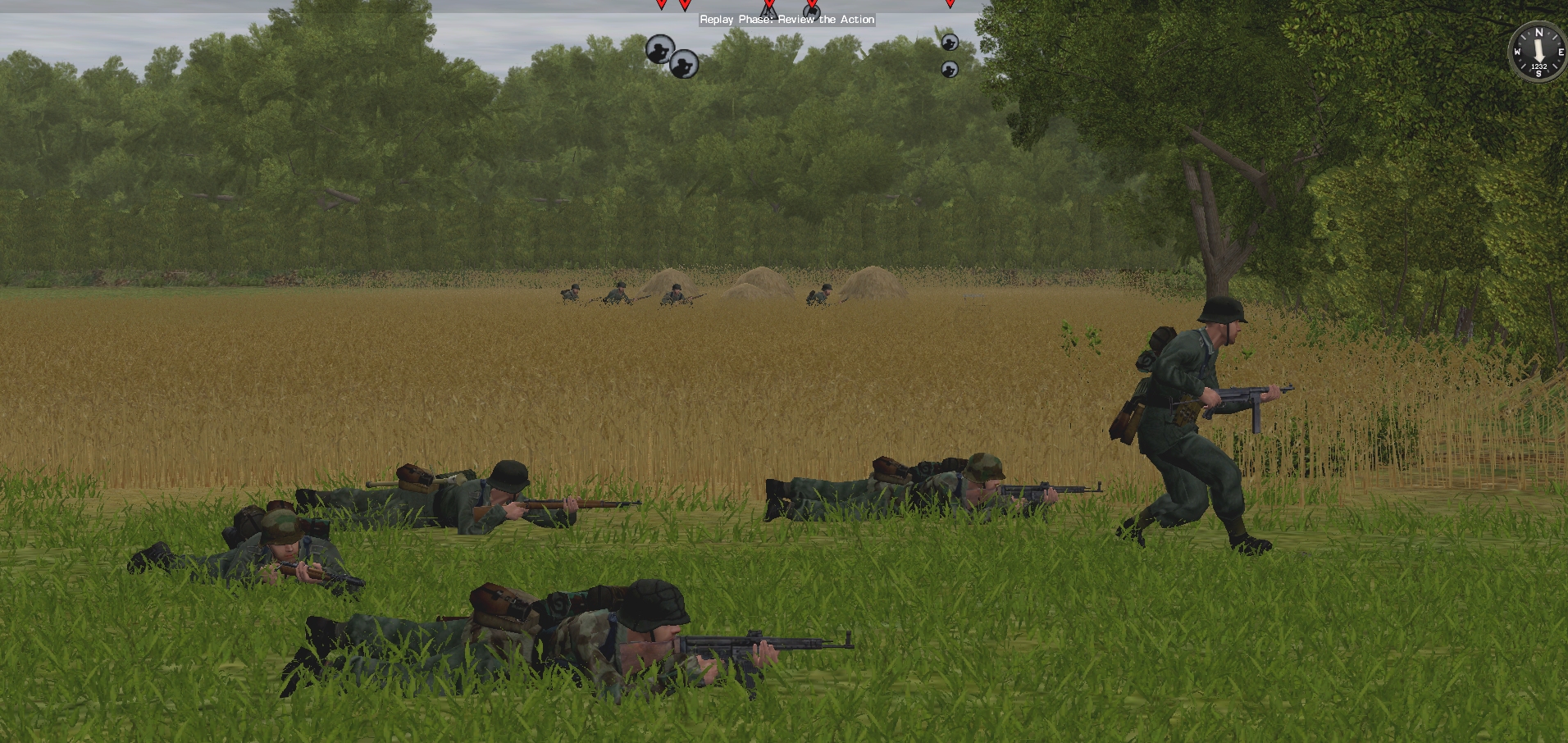 2 Squad spend the turn exchanging green letters for blue ones.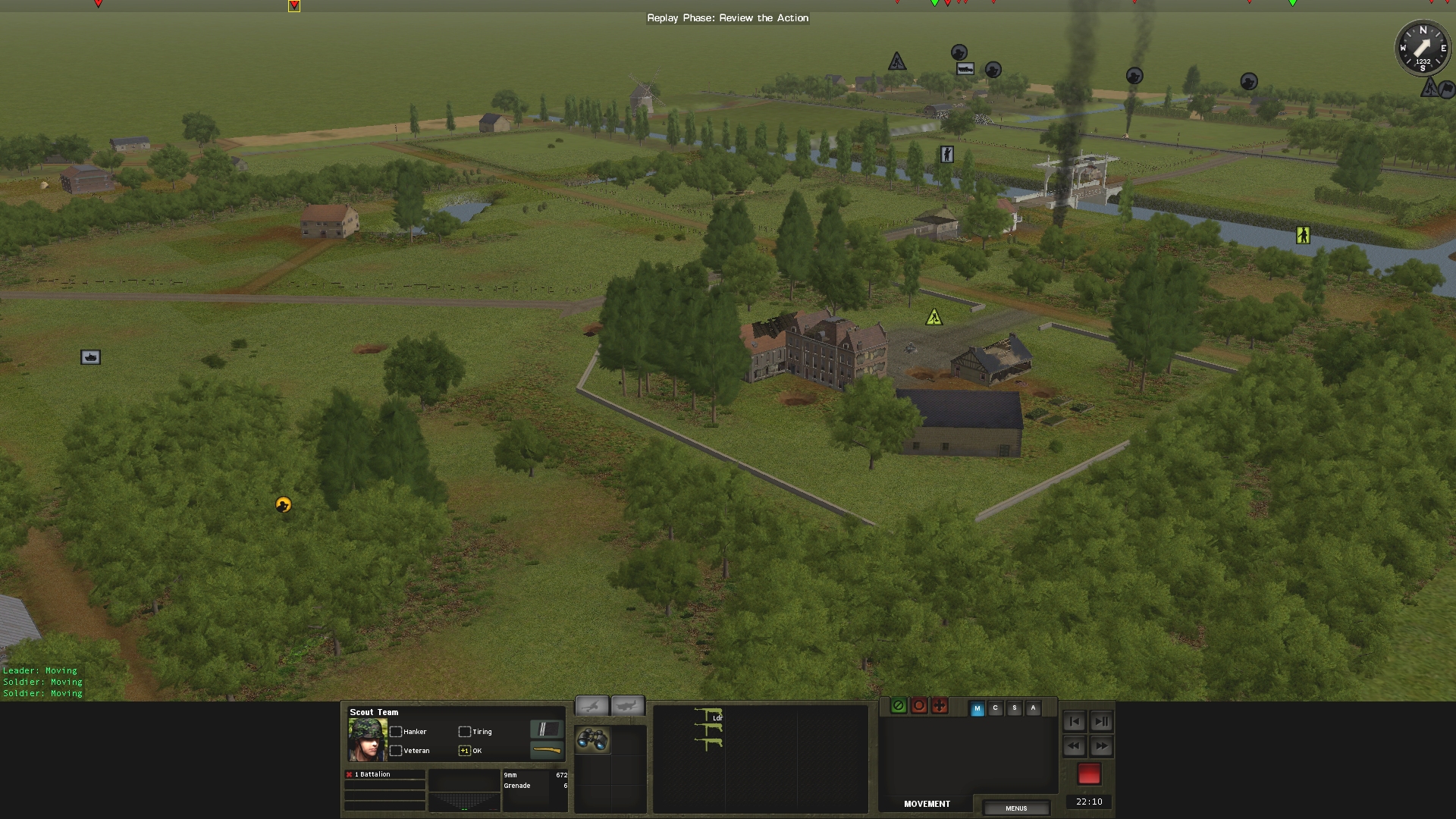 The scouts near the Panzer end the sixty just 80 metres from the monastery wall. During their cagey advance they eyeballed the British mortar team and (presumably) the half-squad previously noted by Brinkmann.